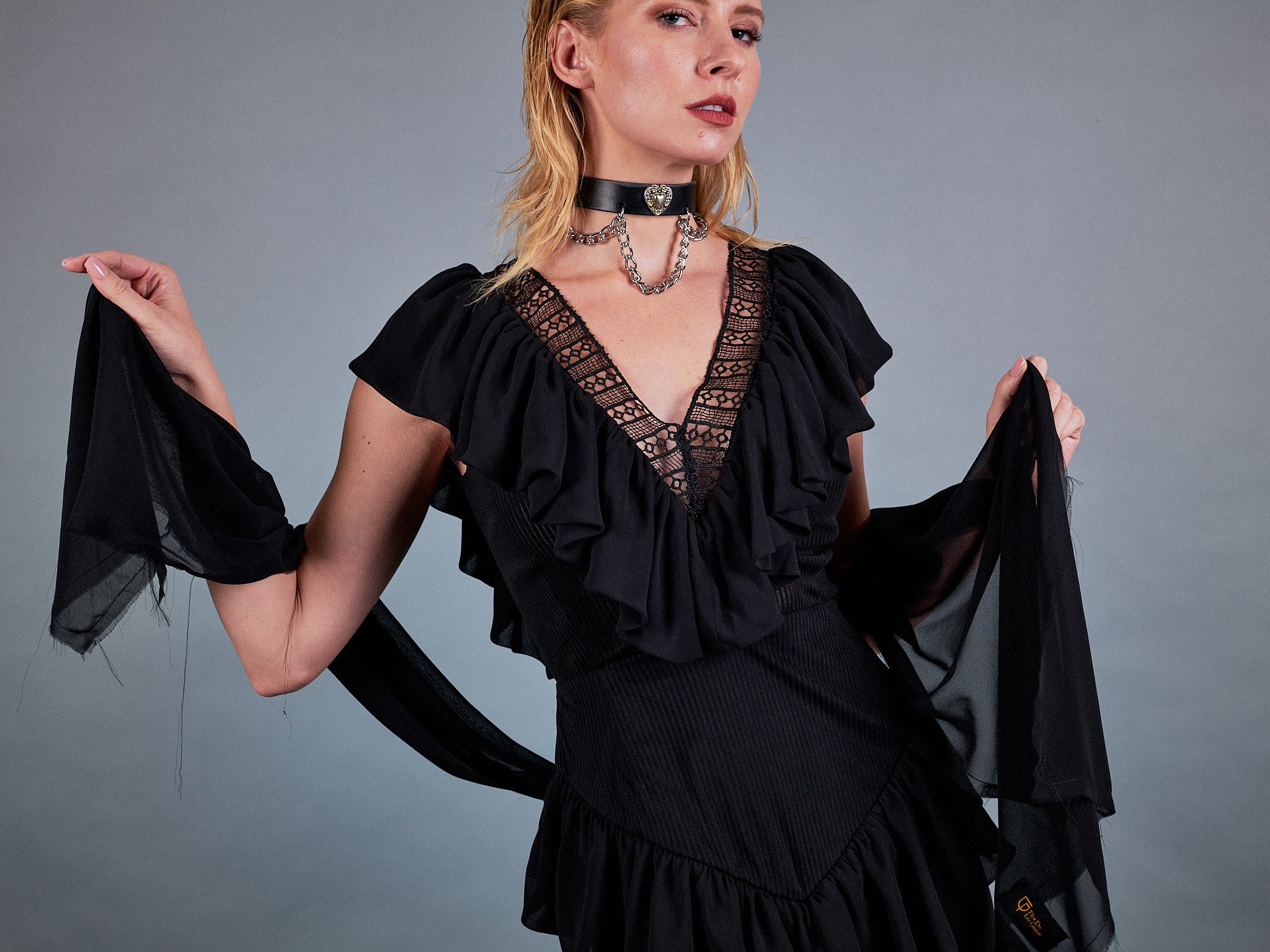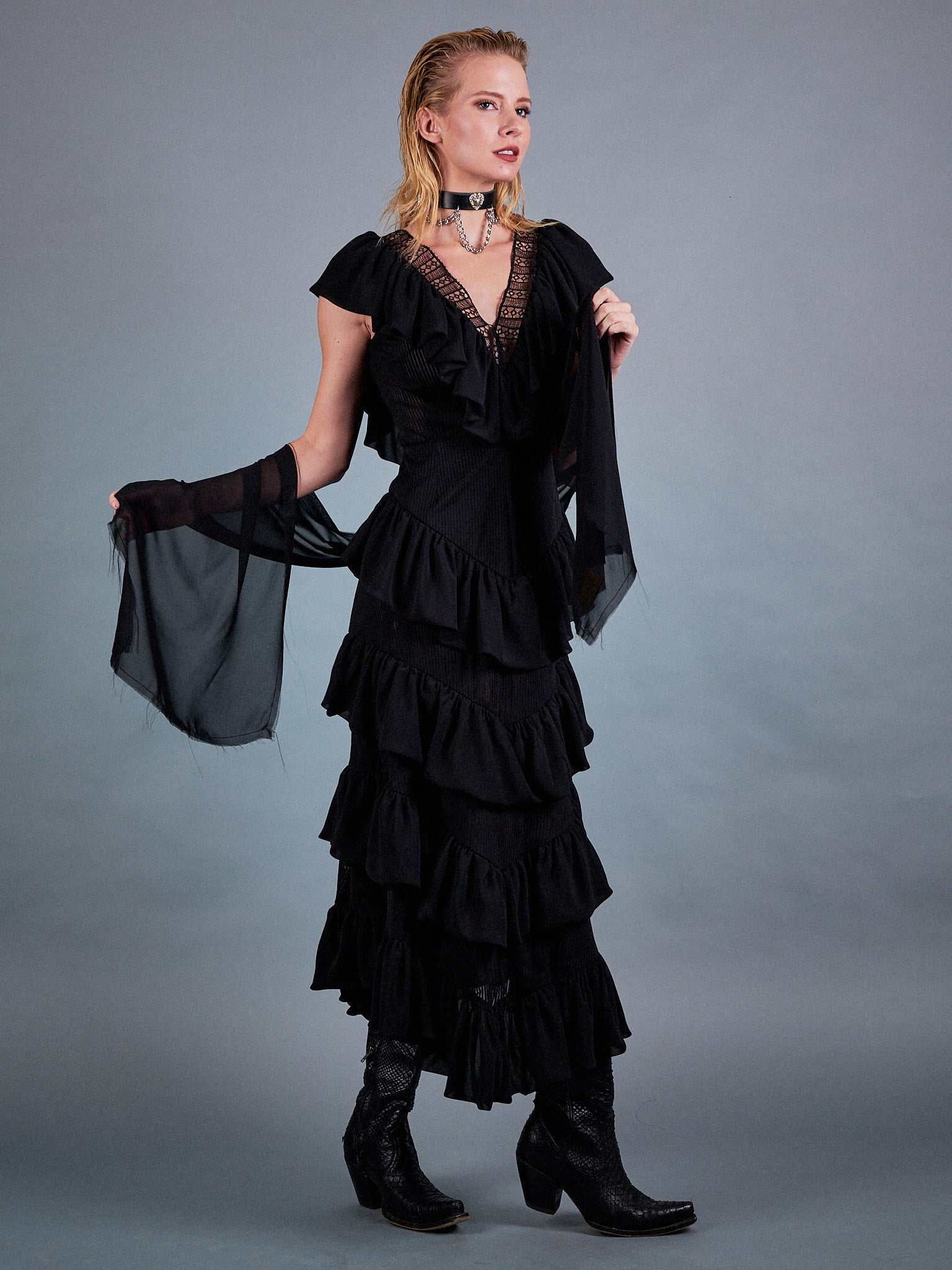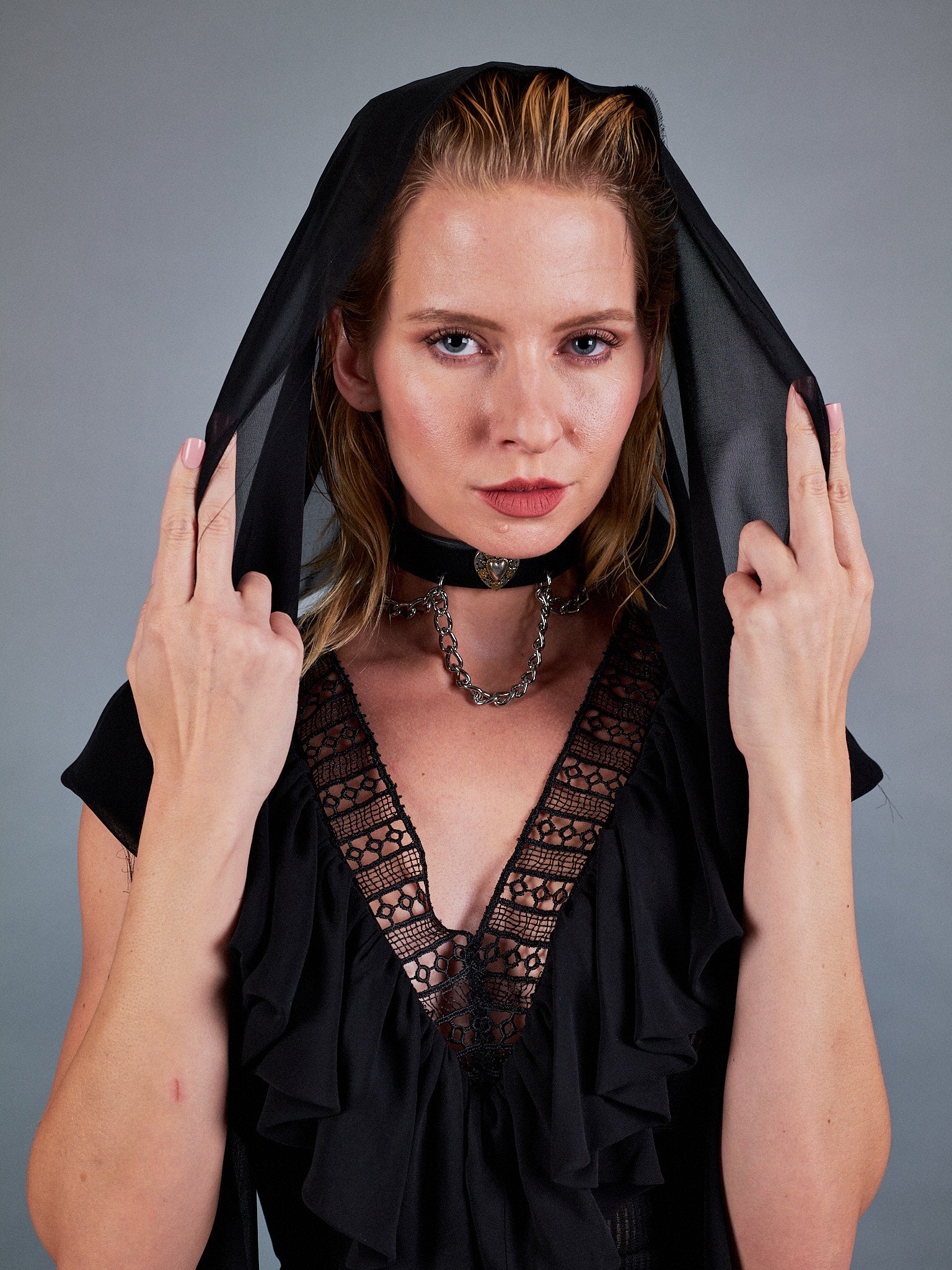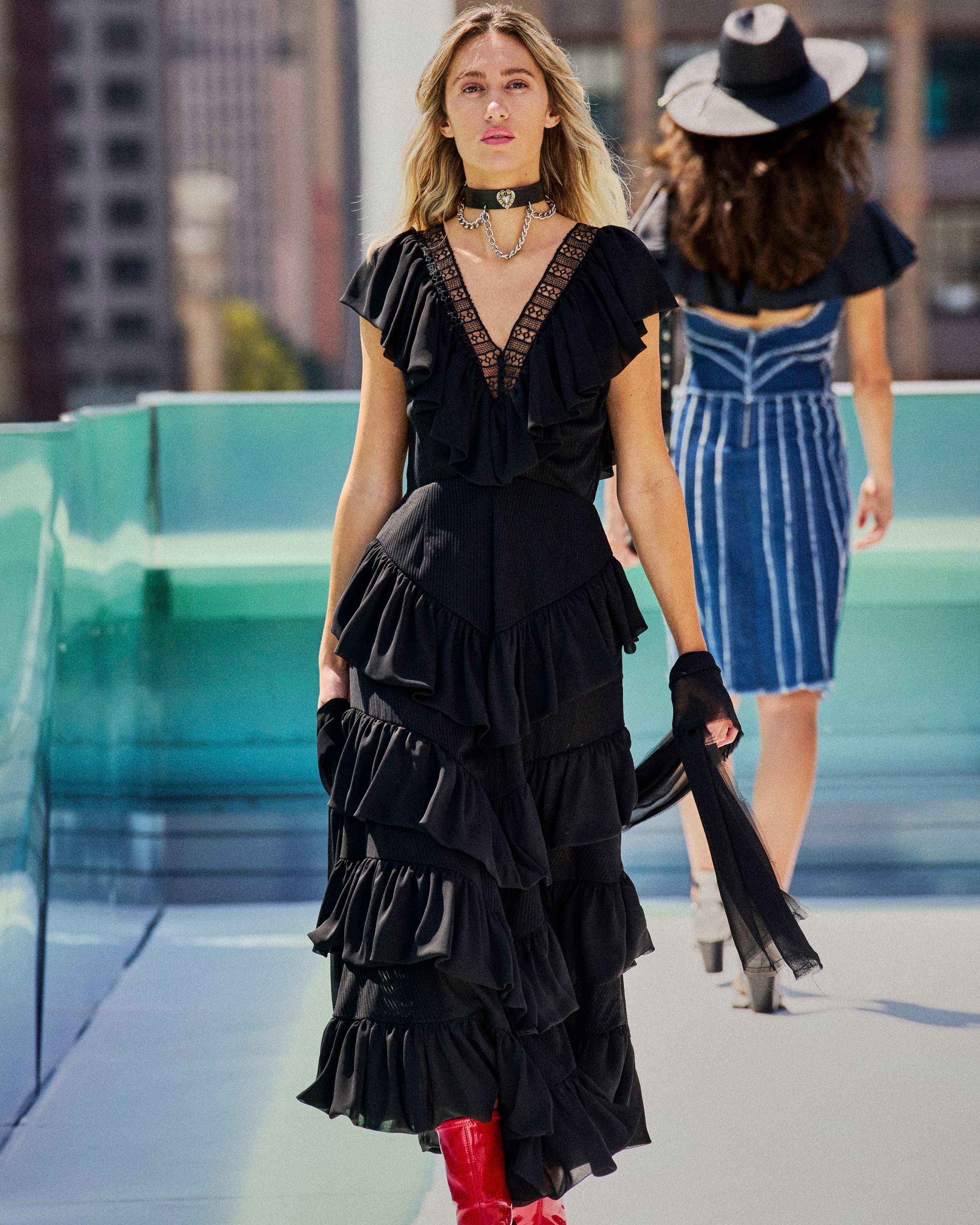 The Penelope Scarf has raw frayed edges and can be paired with many looks to add a delicate touch. The scarf can be draped off the arms or around the head to complete any look. Meant to rival the Cheyenne outfit in that that look is "Hero of the West", pair this look with the Penelope dress and scarf to step into the true "Outlaw" look.
- Material: 100% Polyester
- Made in the United States
Don't see your size? Contact us.