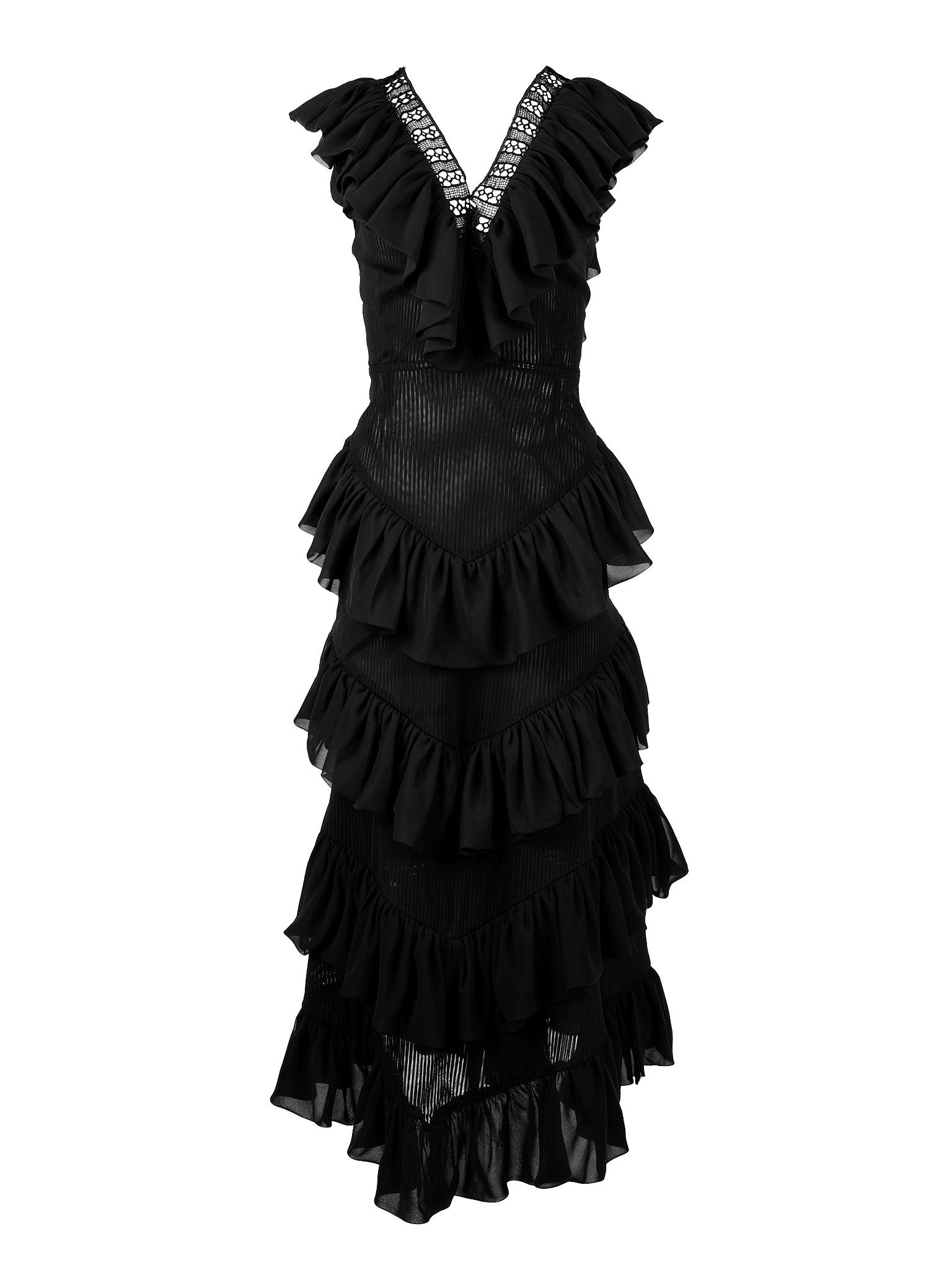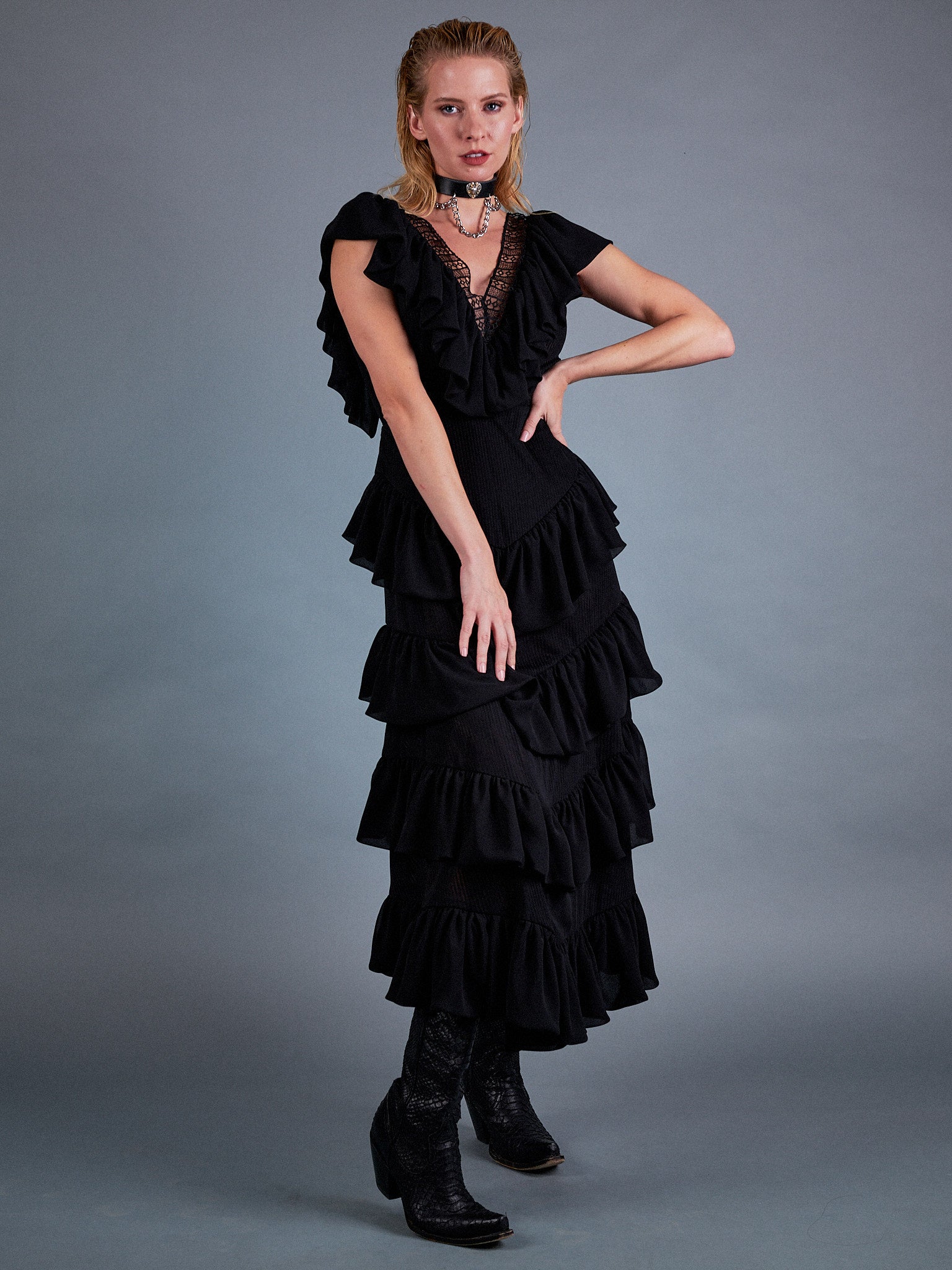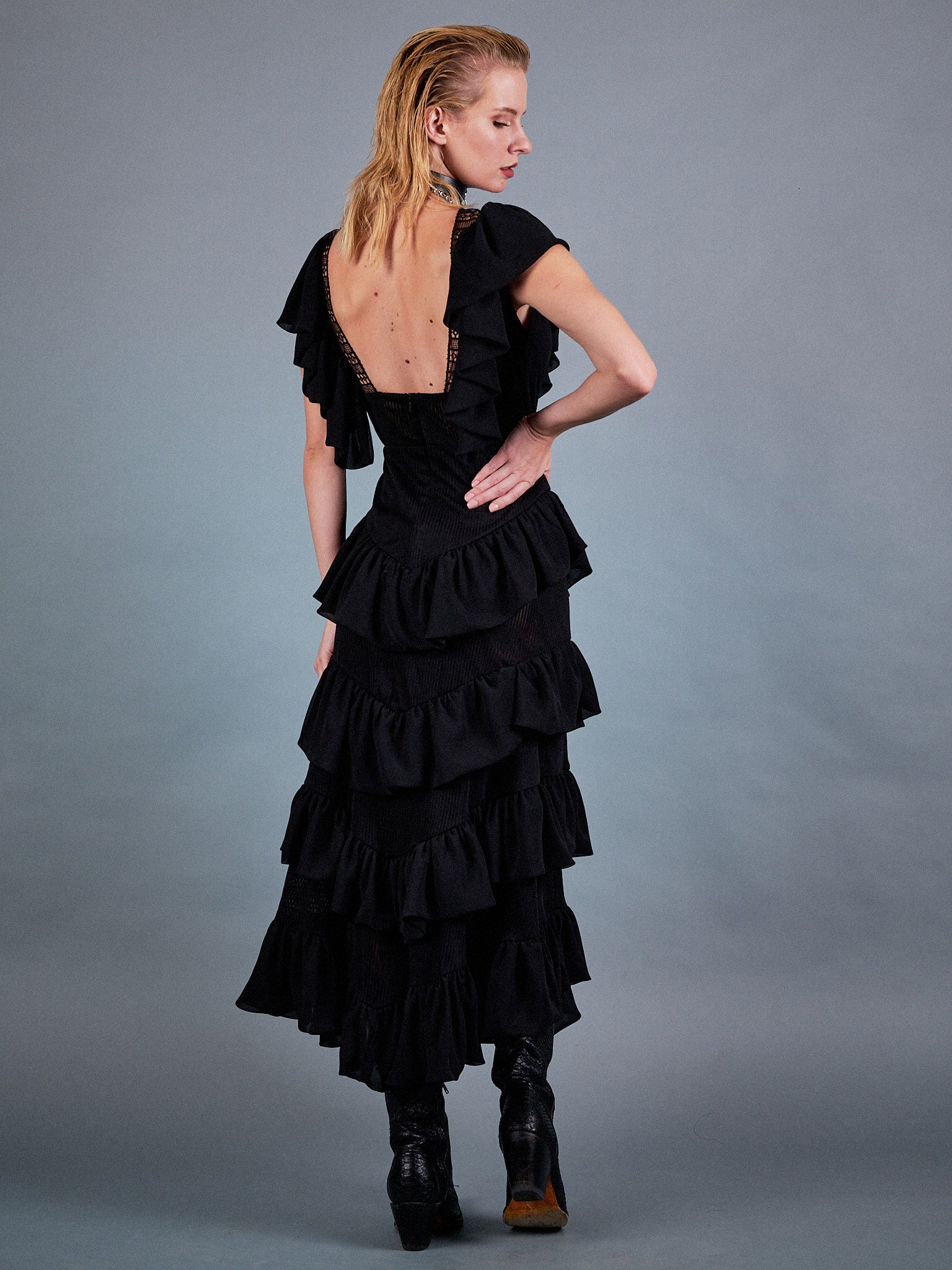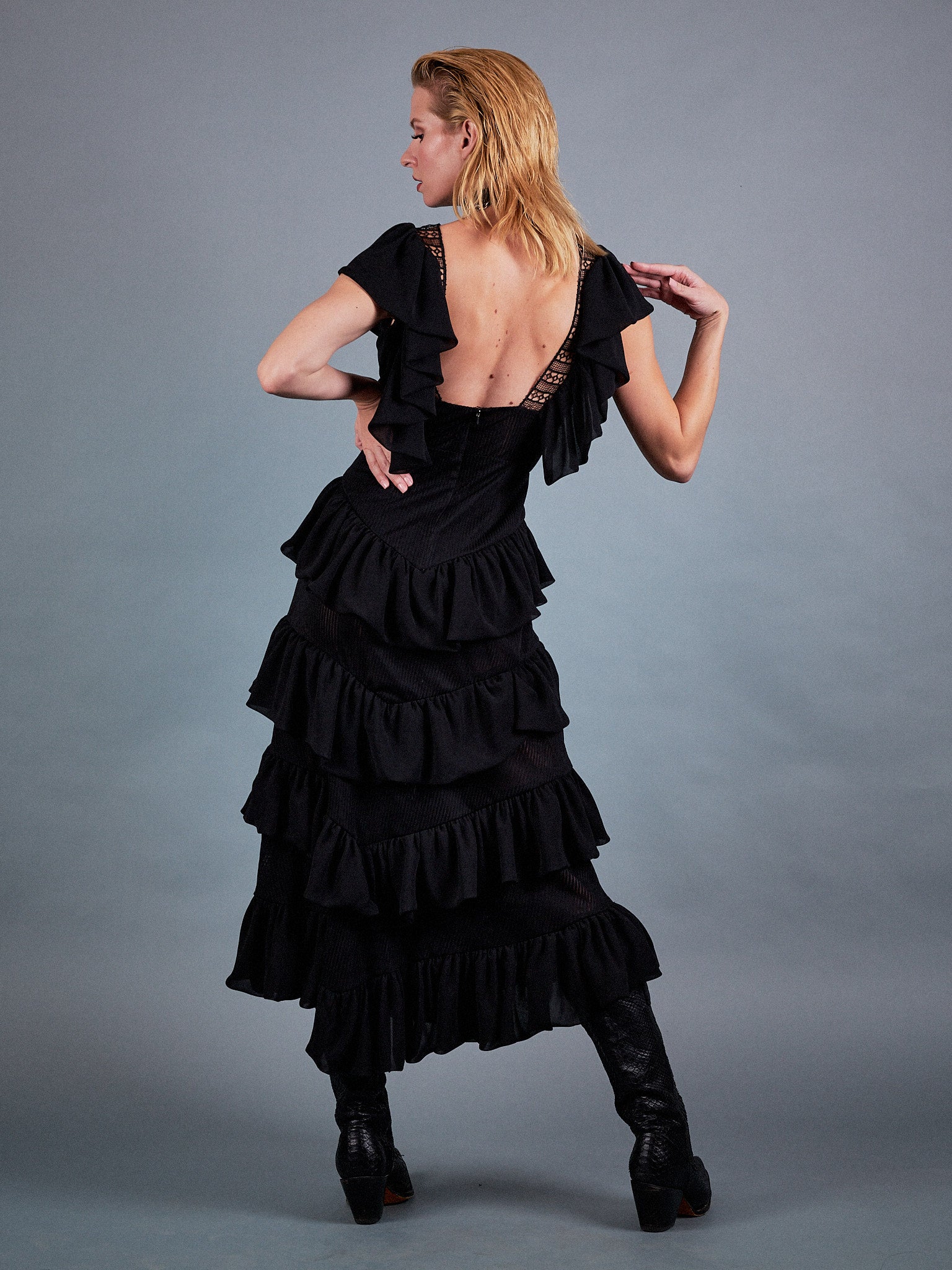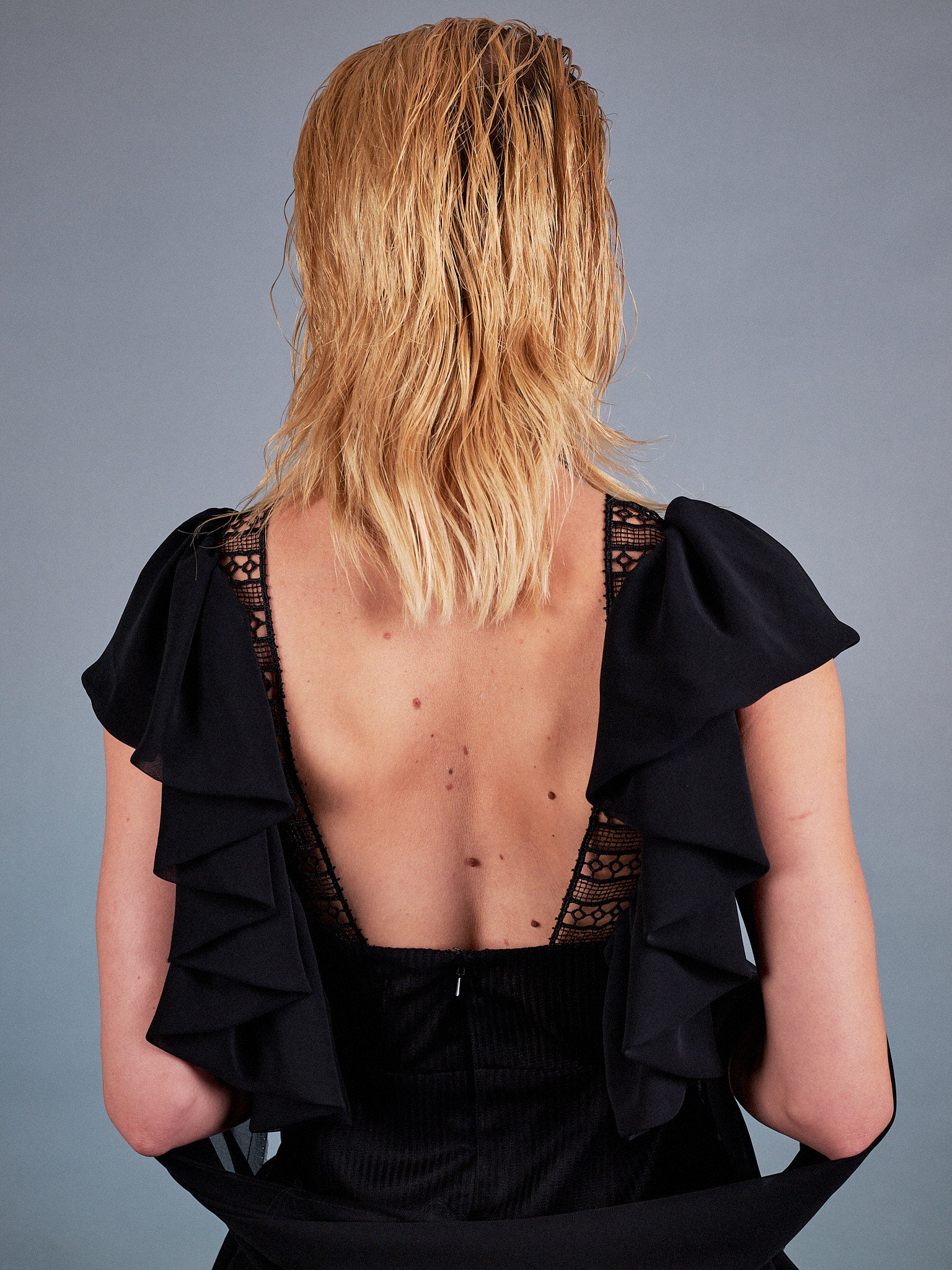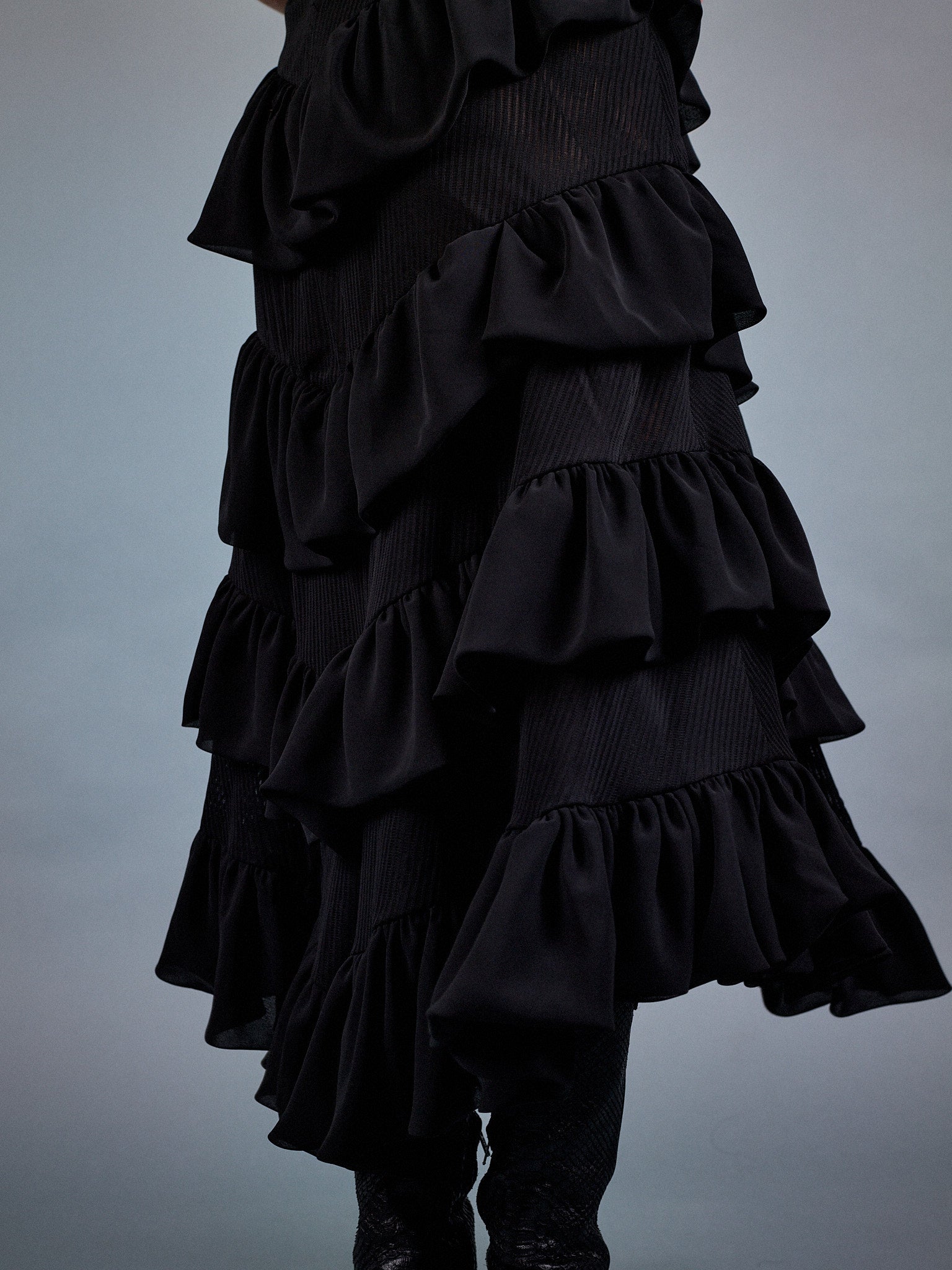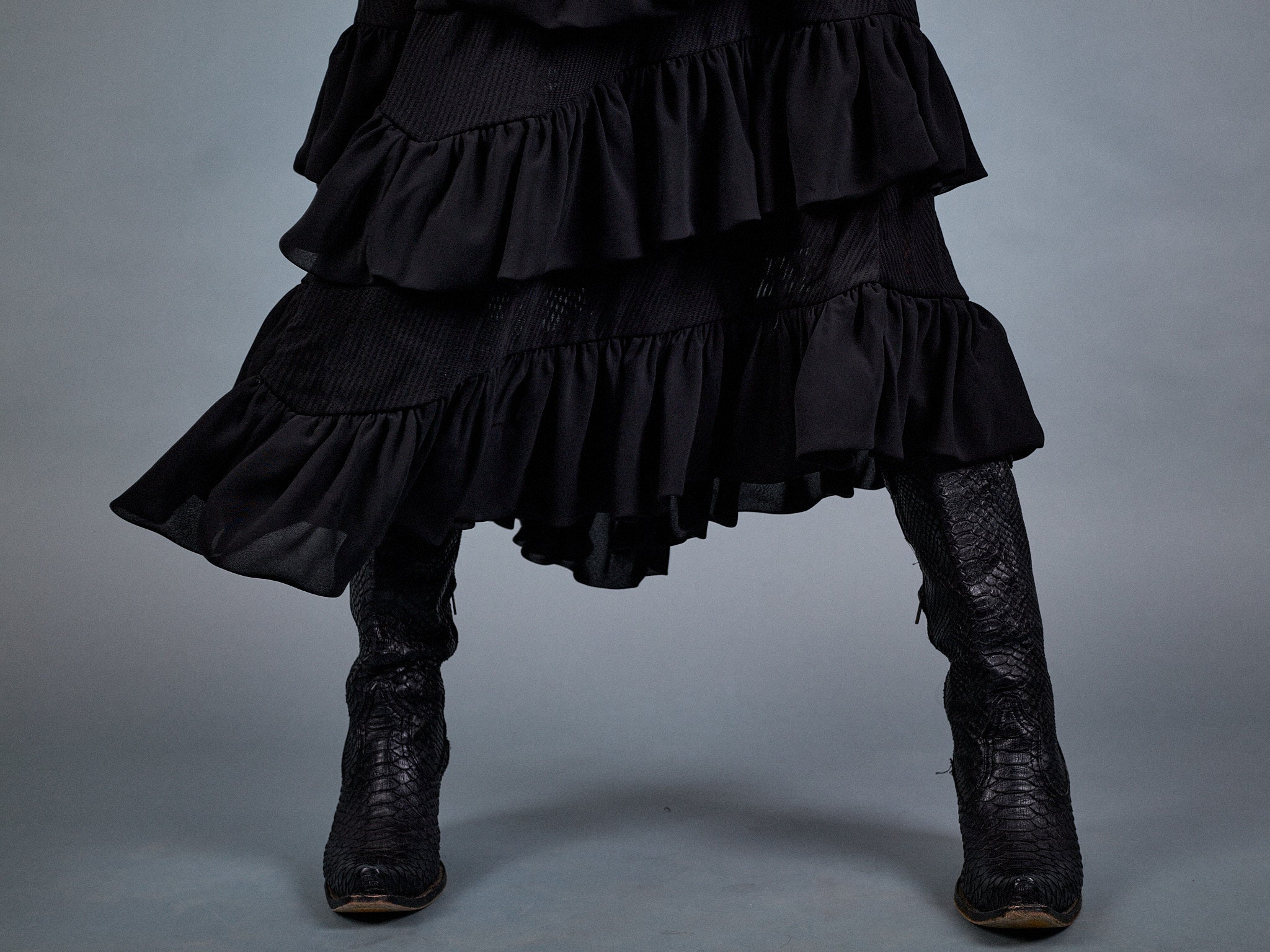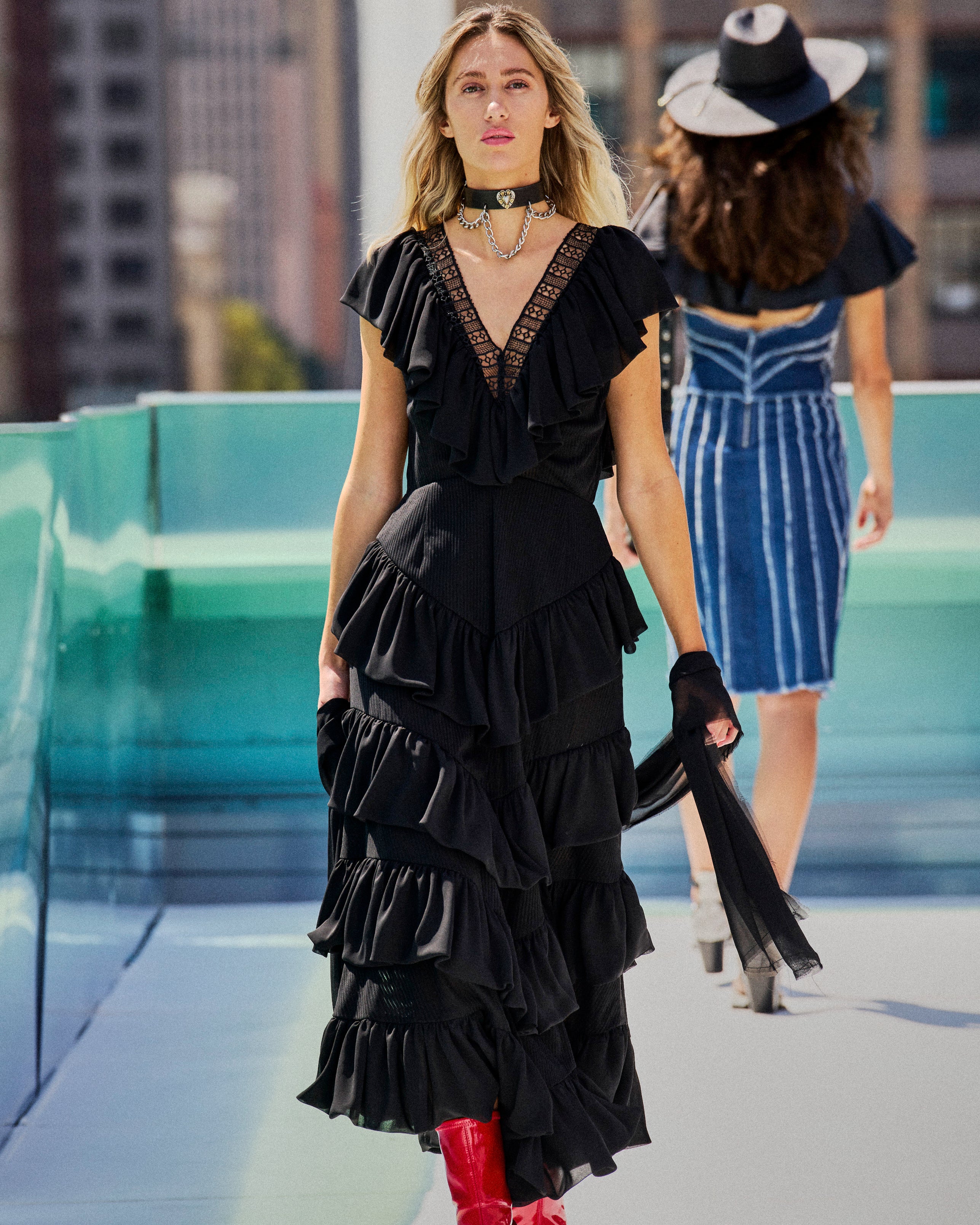 The Penelope is one of FDL's designs we've been excited to share for a while. The tiered ruffle dress has sheer panels, a deep v-neckline, and a beautiful open back. Weighty, but still comfortable and soft against the skin, this dress is as beautiful as it is timeless. Meant to rival the Cheyenne outfit in that that look is "Hero of the West", pair this look with the Penelope collar and scarf to step into the true "Outlaw" look.
- Material: 100% Polyester
- Tiered Design
- Made in the United States
Don't see your size? Contact us.