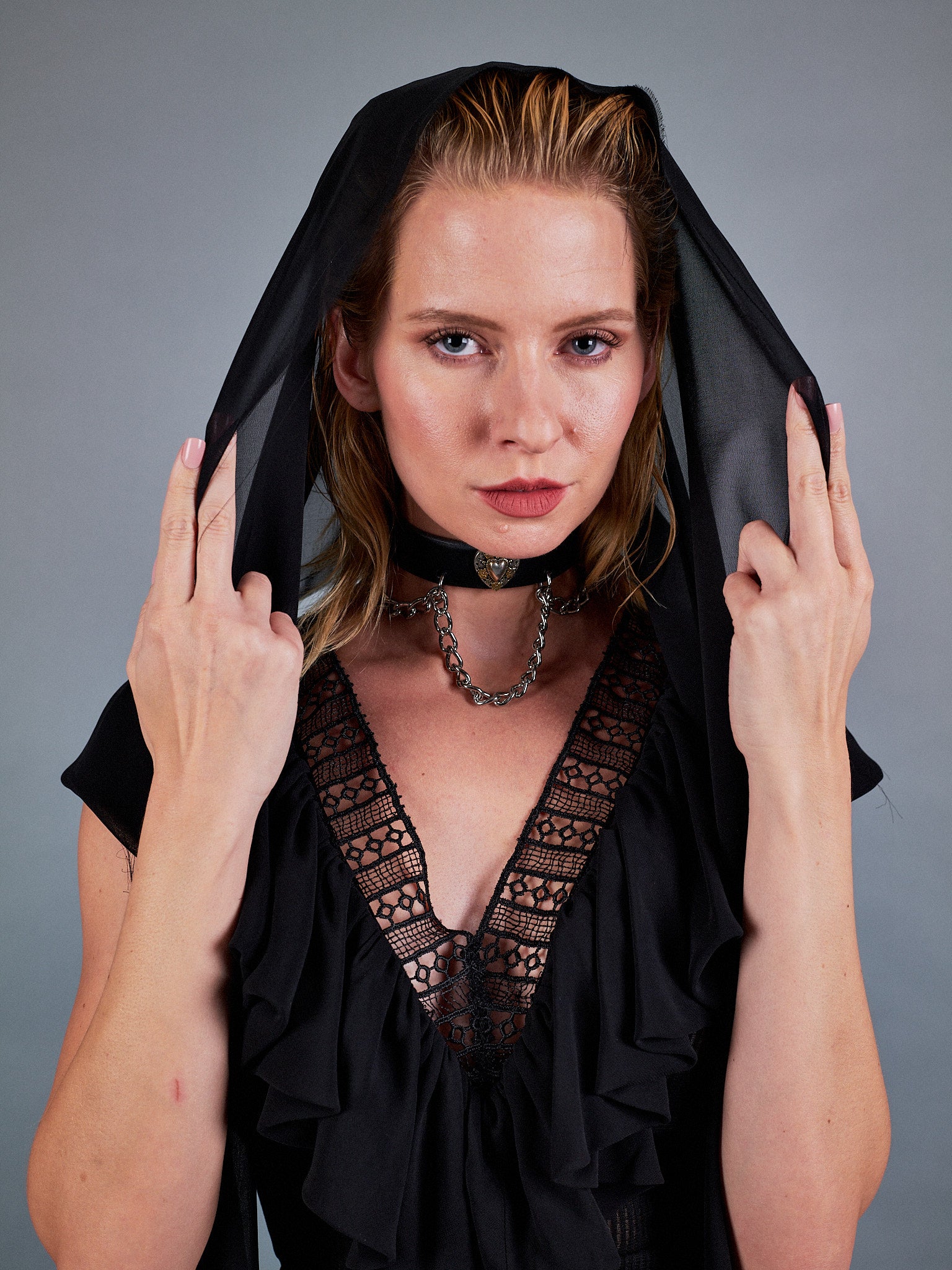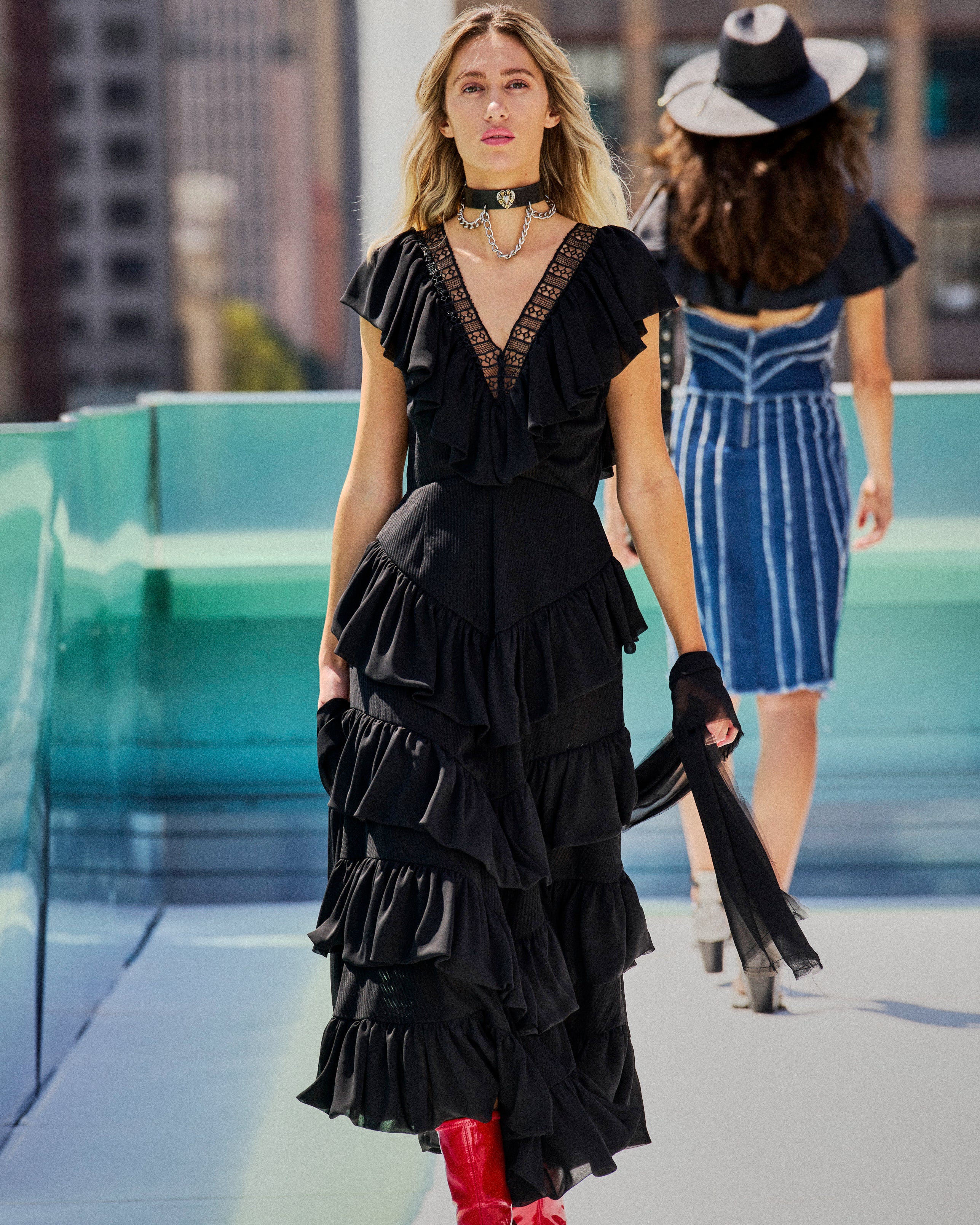 Having undertones of seduction from the time period, the Penelope Collar accentuates any beautiful neck. The metal chain hangs off the collar and has a beautiful floral heart concho detailing in the center. Meant to rival the Cheyenne outfit in that that look is the "Hero of the West", pair this look with the Penelope dress and scarf to step into the true "Outlaw" look.
- Material: 100% Bovine Leather
- Steel Chain
- Antiqued Heart Concho
- Made in the United States
Don't see your size? Contact us.