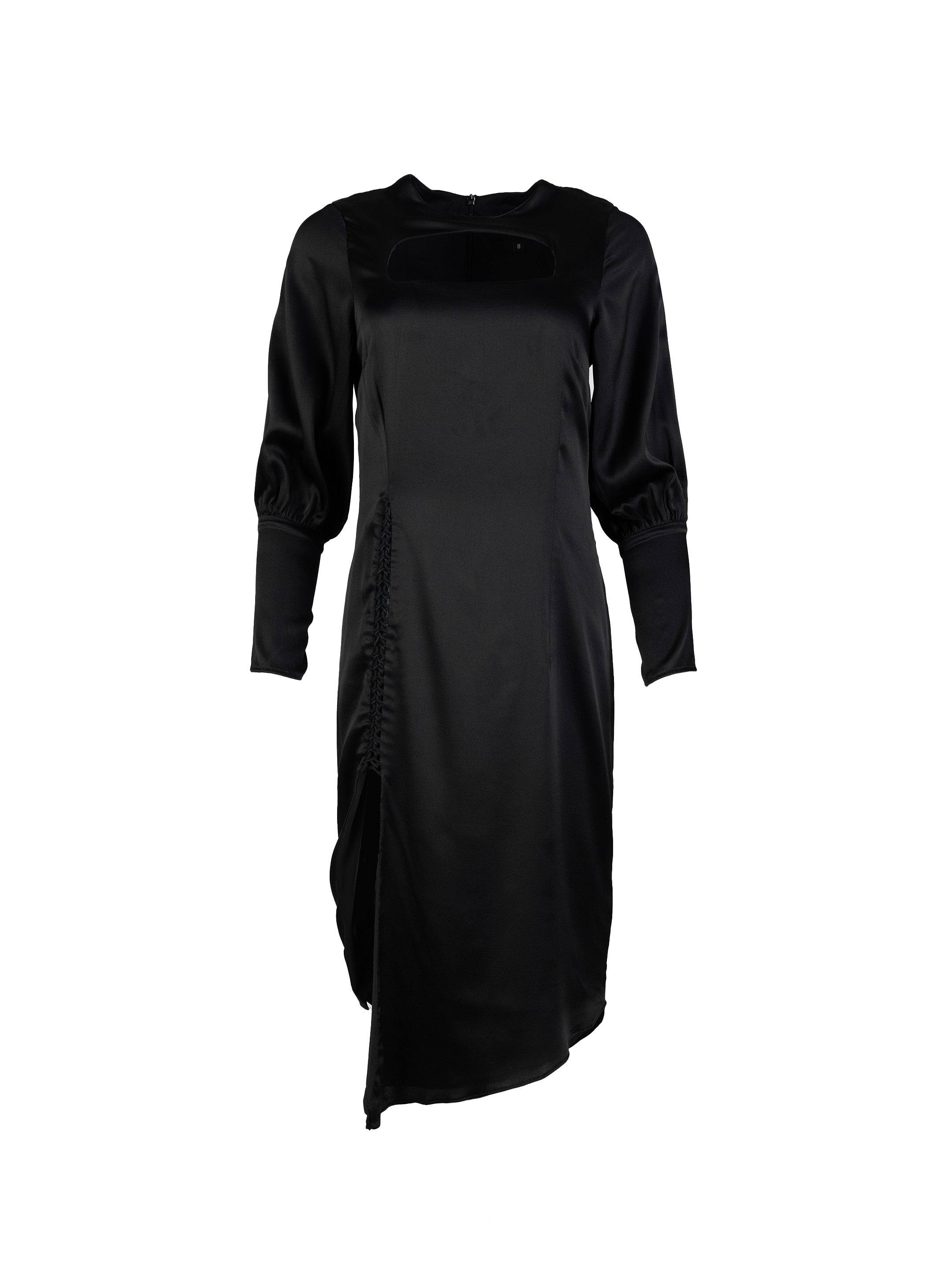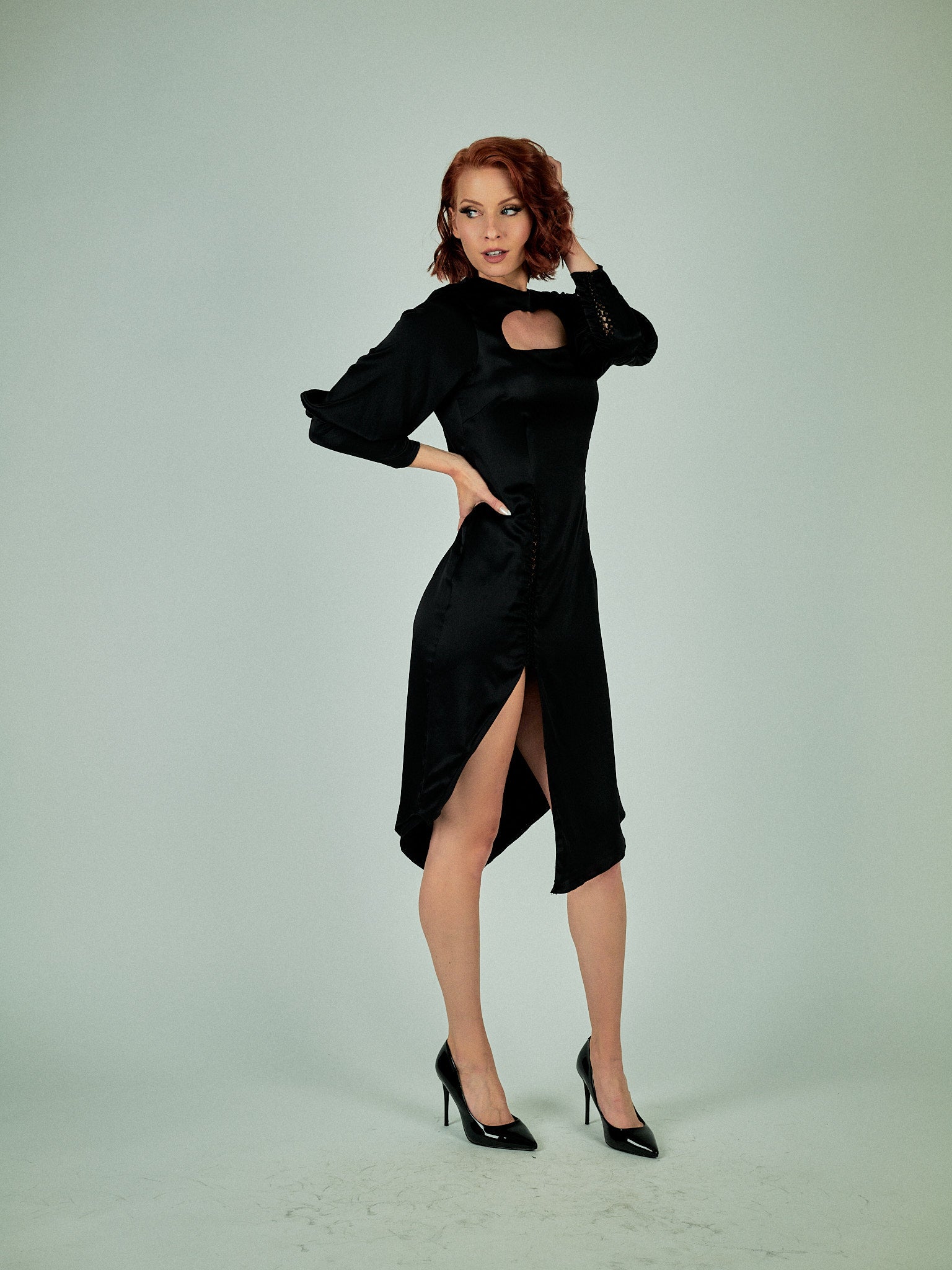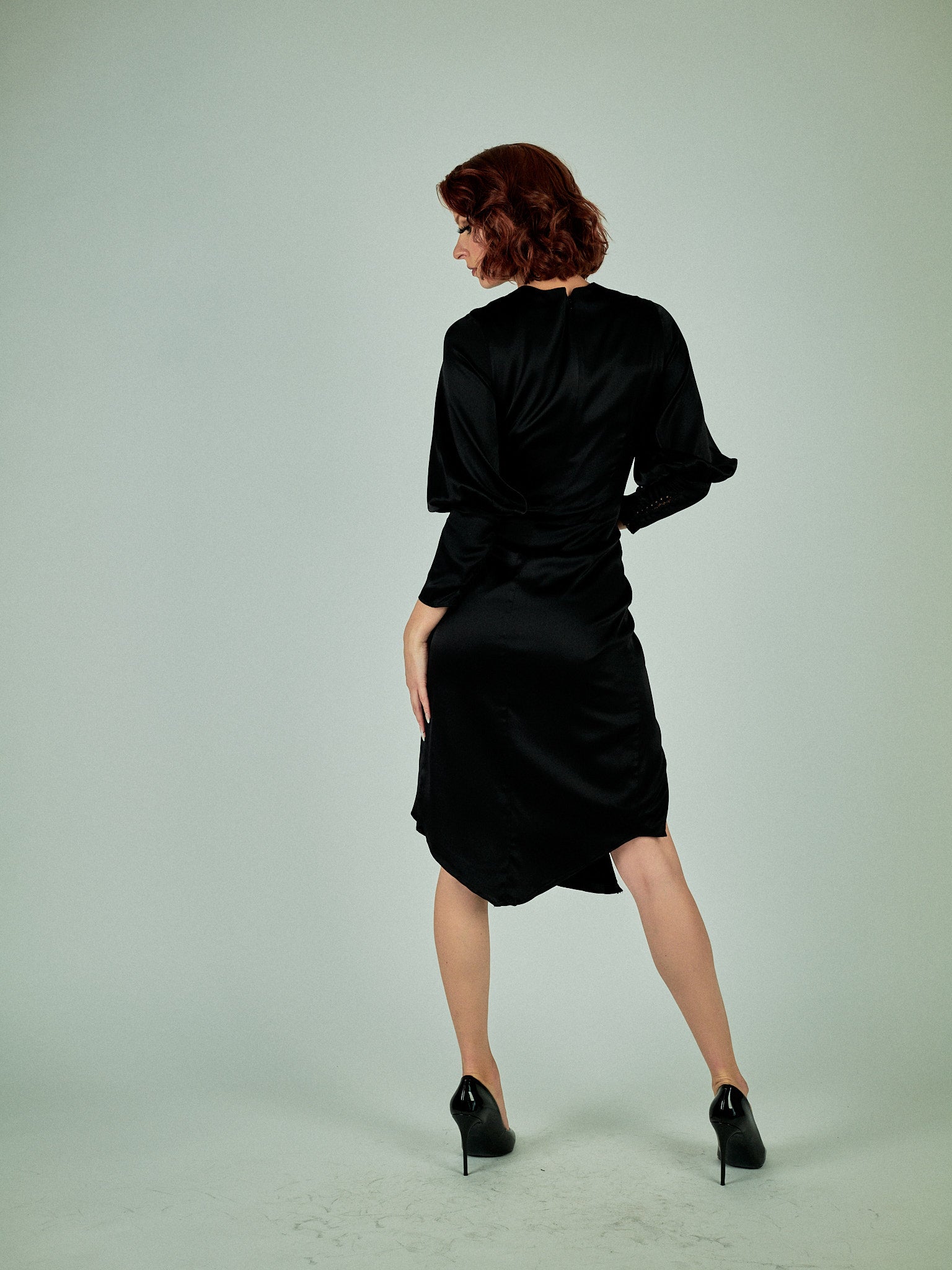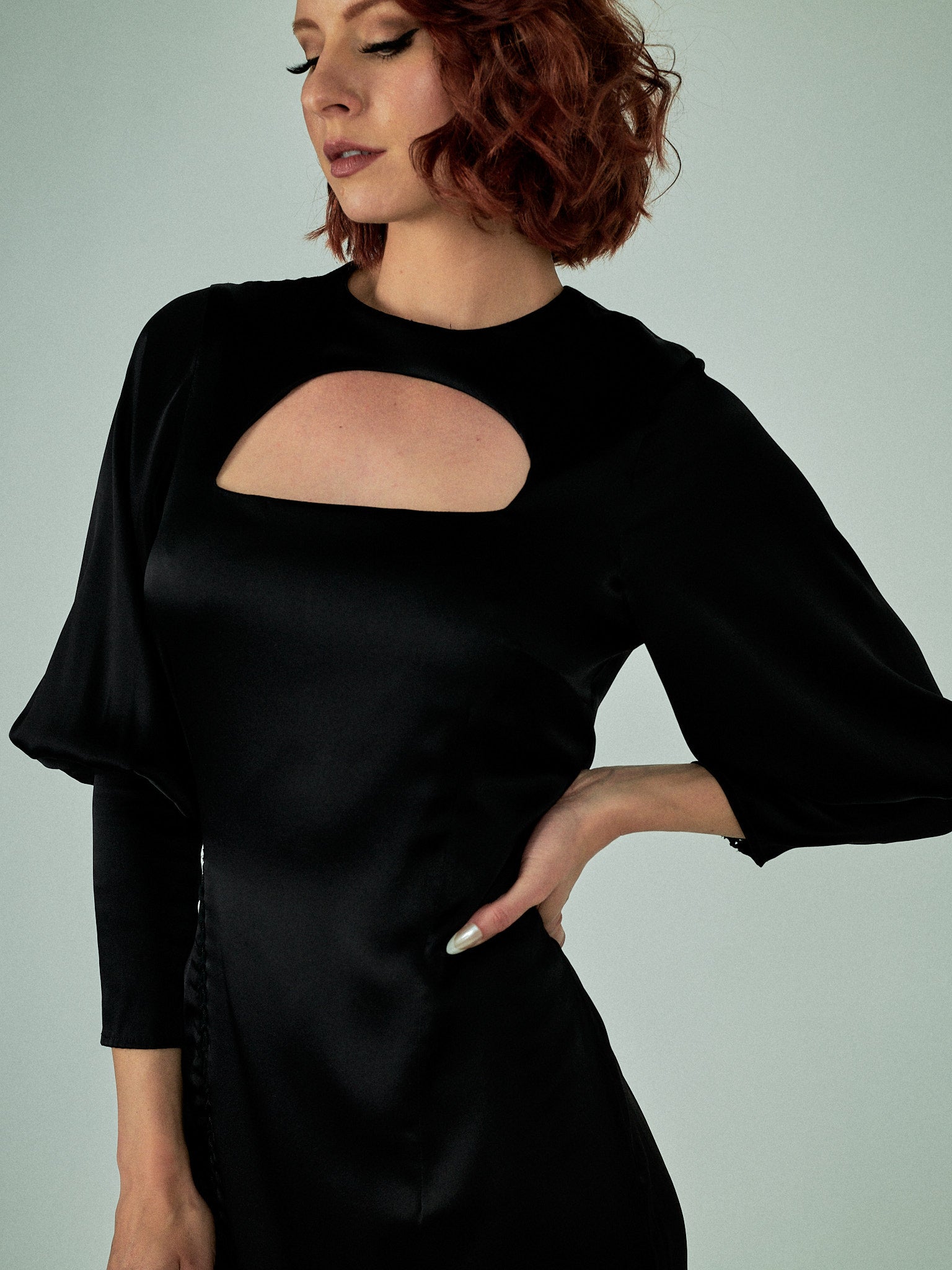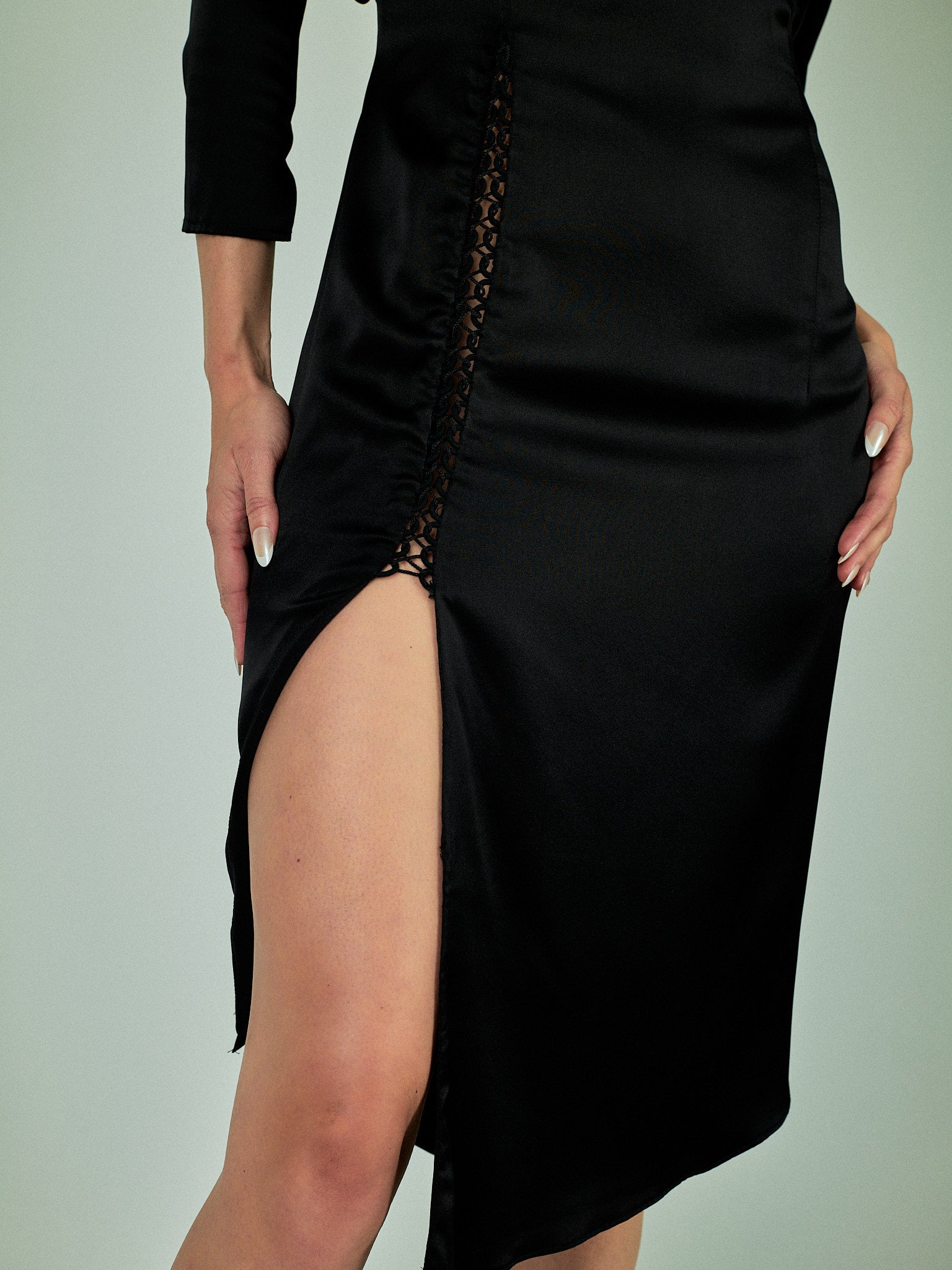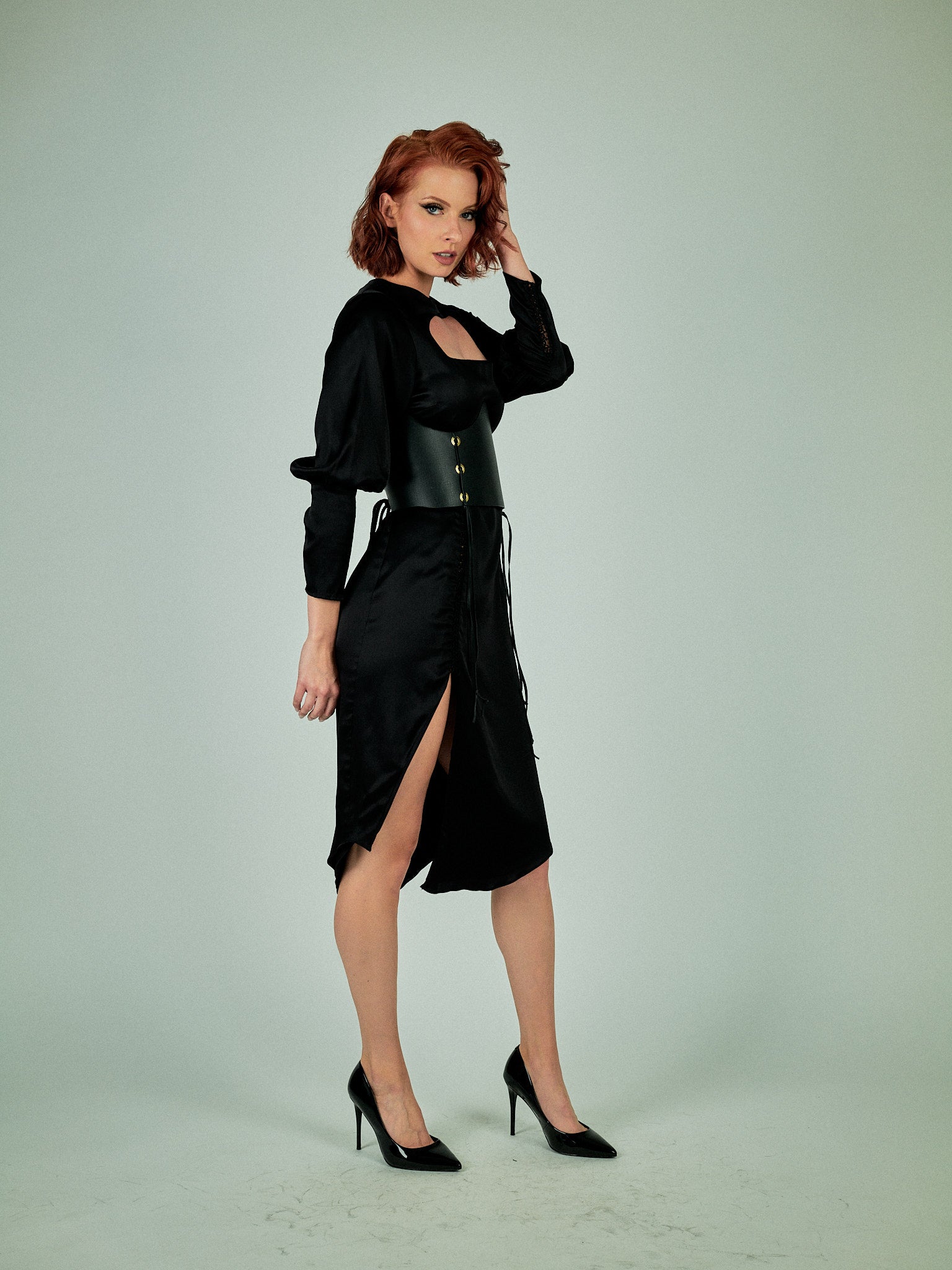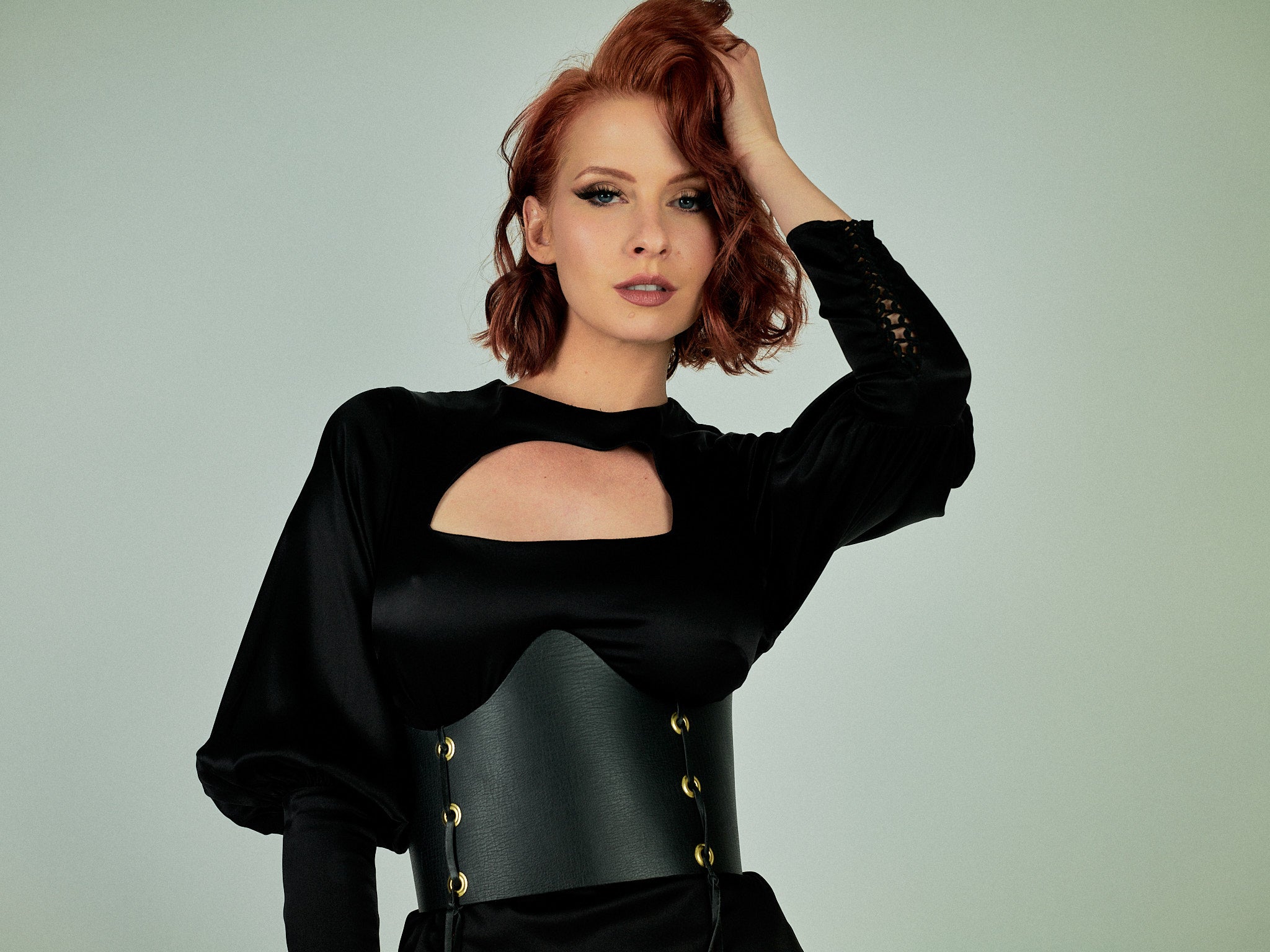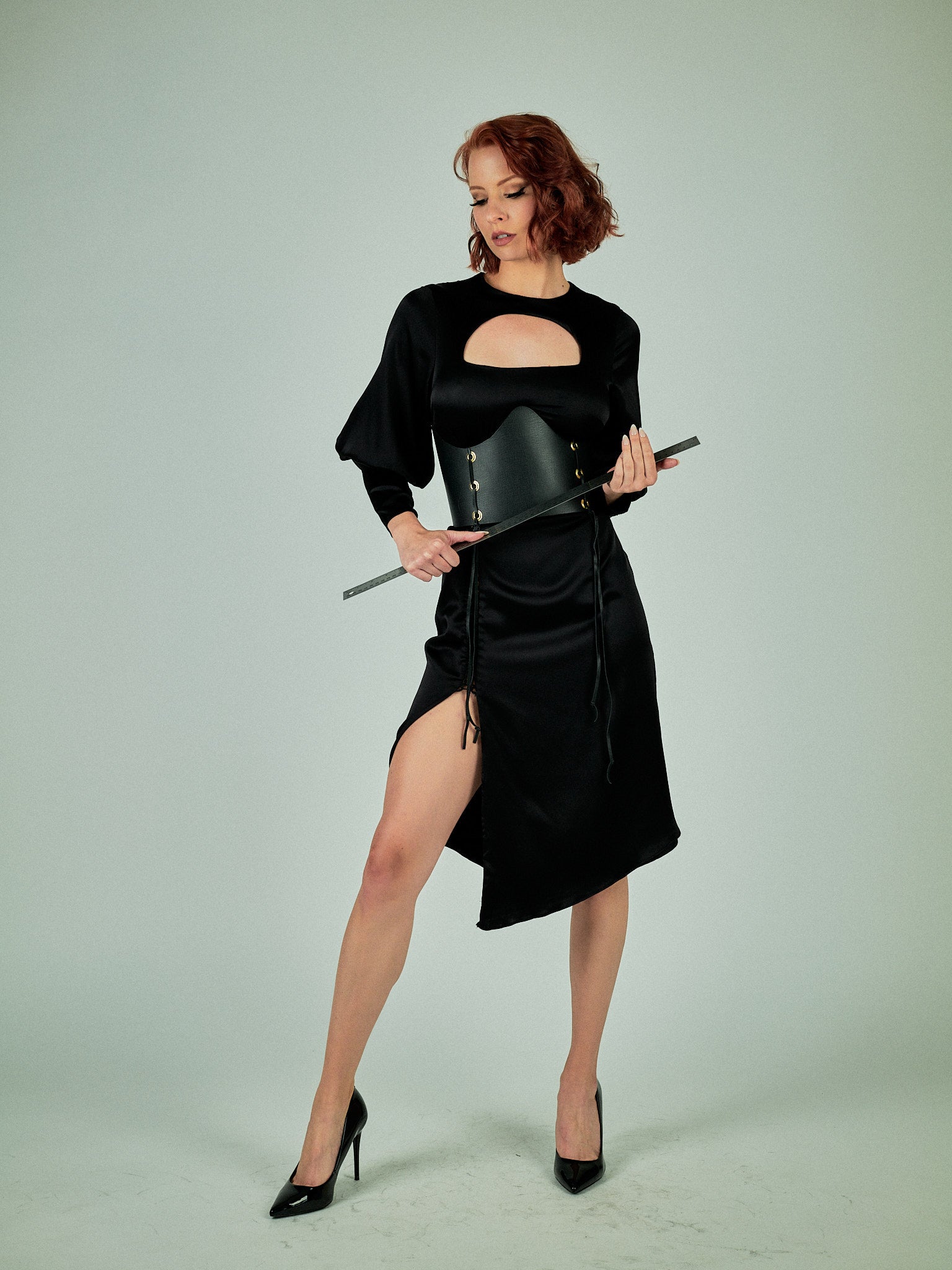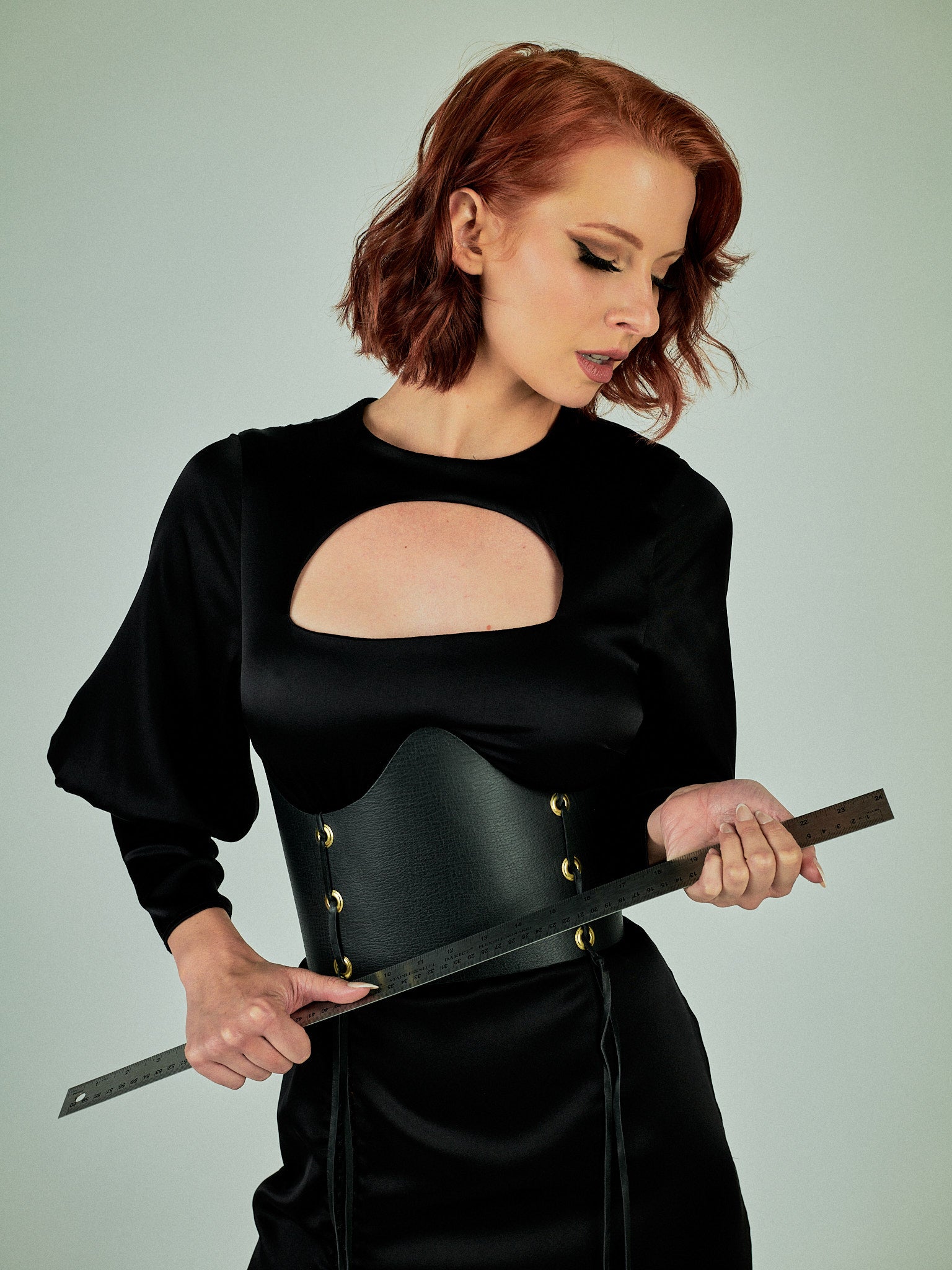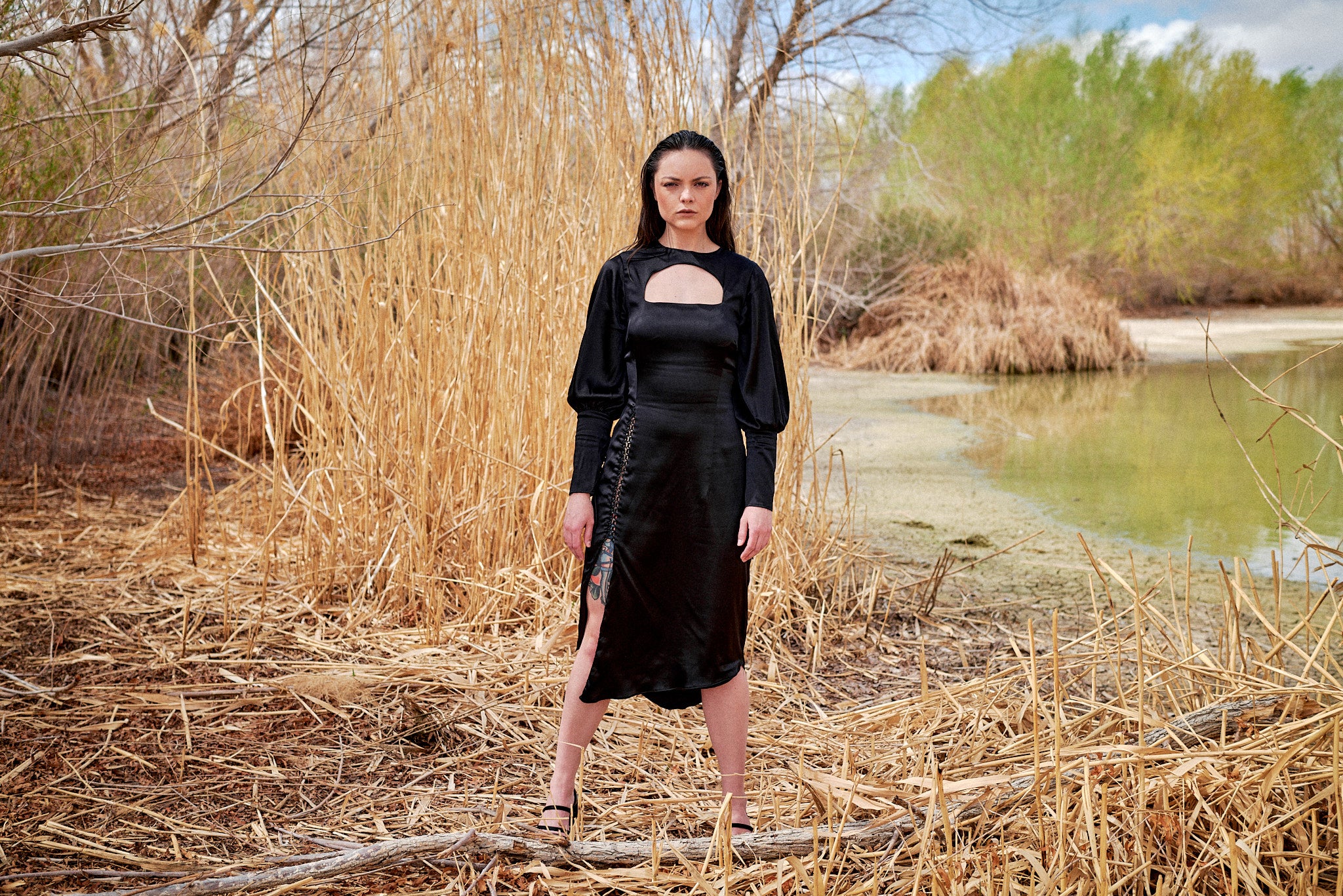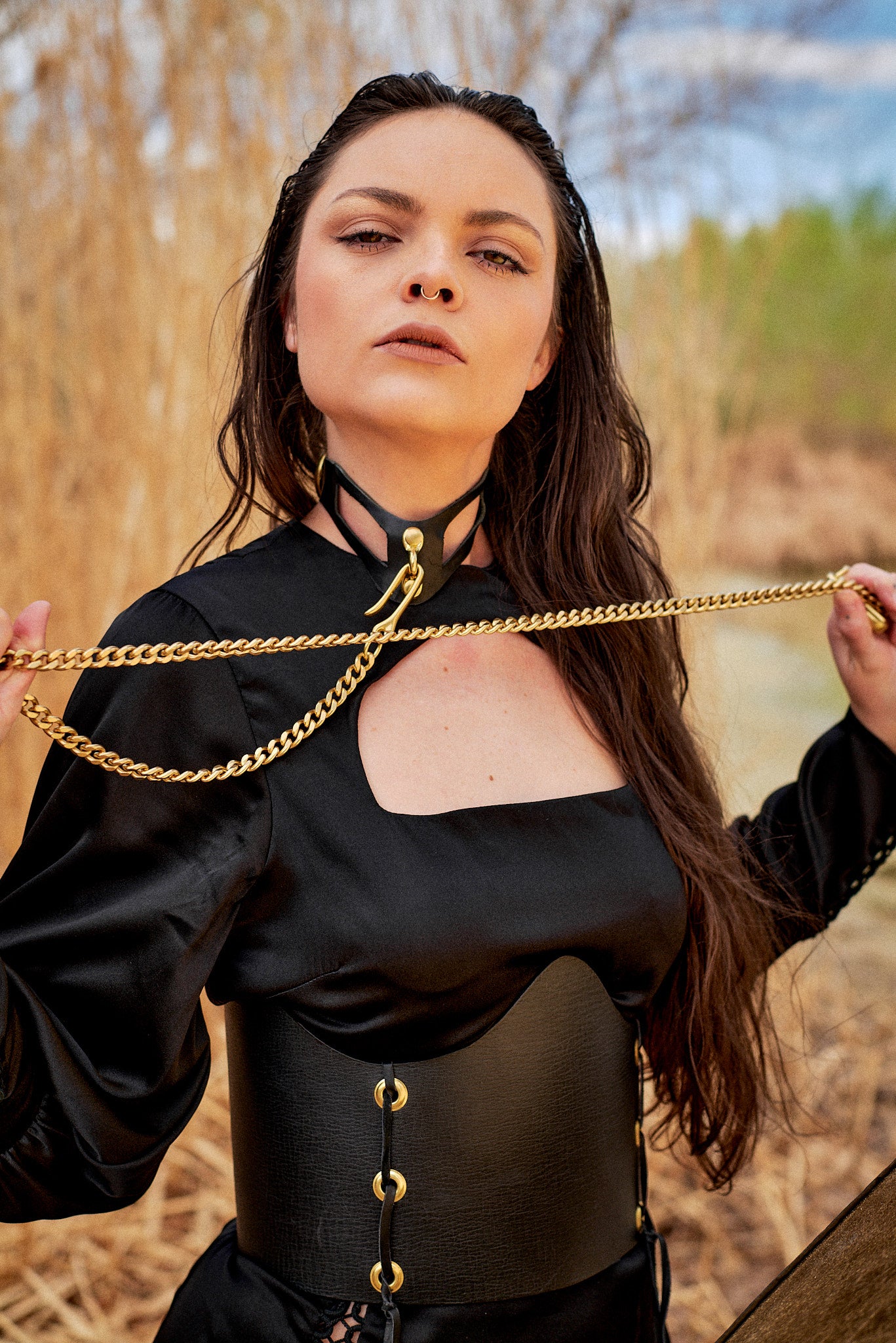 The Muireann dress is a fun one. With particular design callbacks, the dress is made with a large D-opening in the chest, a high slit for a thigh reveal, and fitted lantern-style sleeves; Muireann is a gorgeous and playful piece. It looks even better with the Muireann Corset layered over it.
- D-opening in chest
- Material: 92% Silk, 8% Spandex
- Made in the United States
Don't see your size? Contact us.