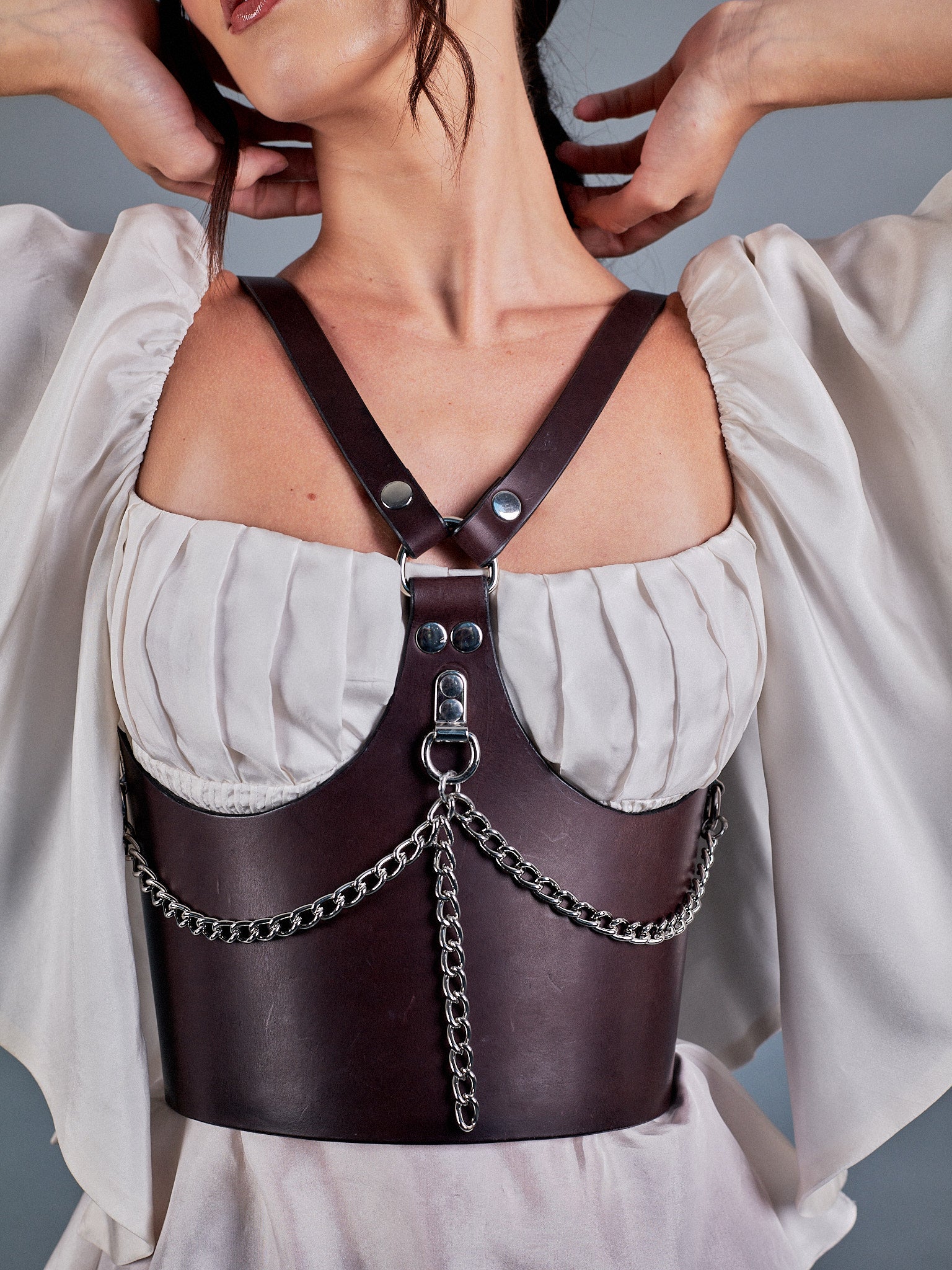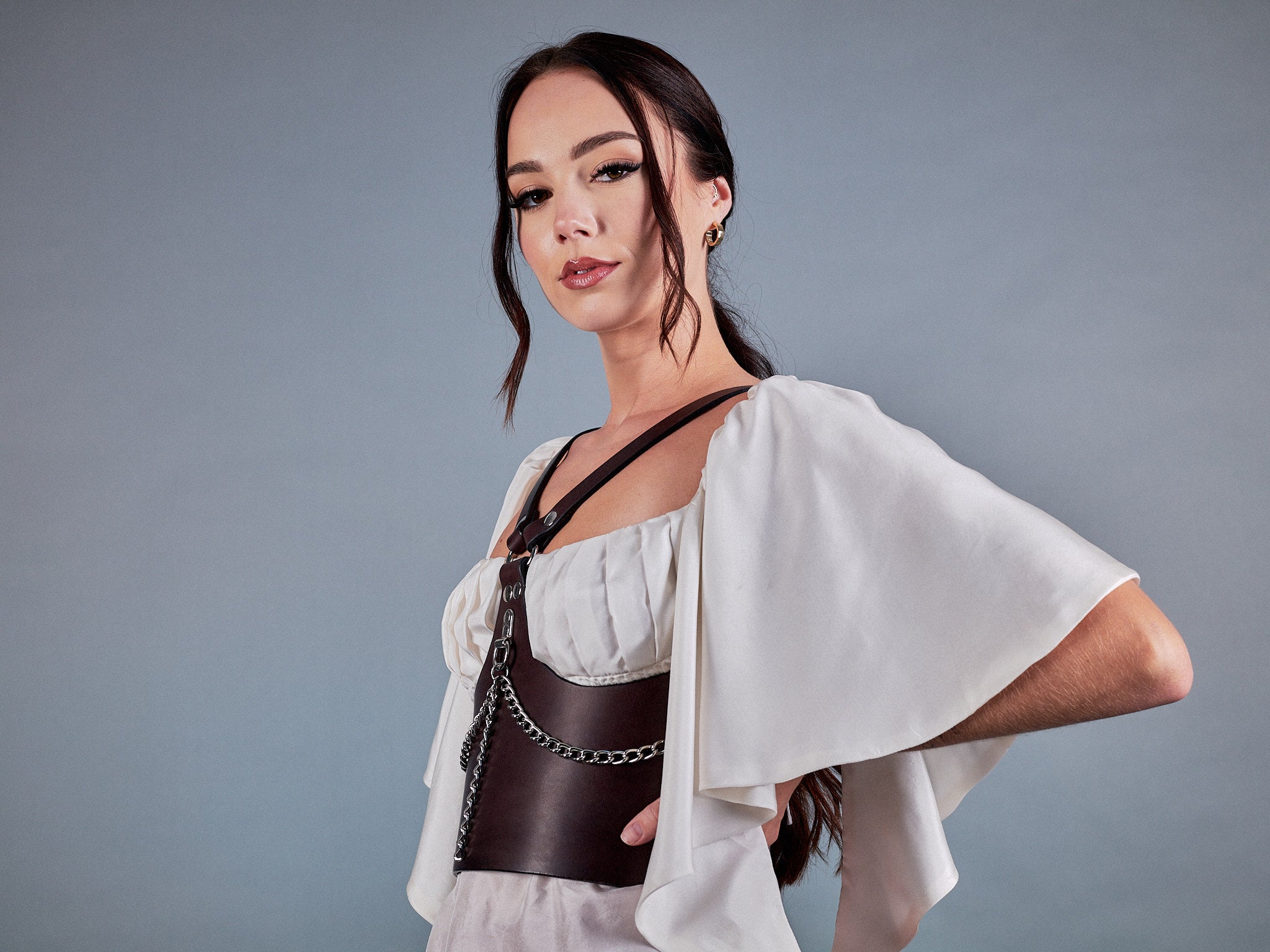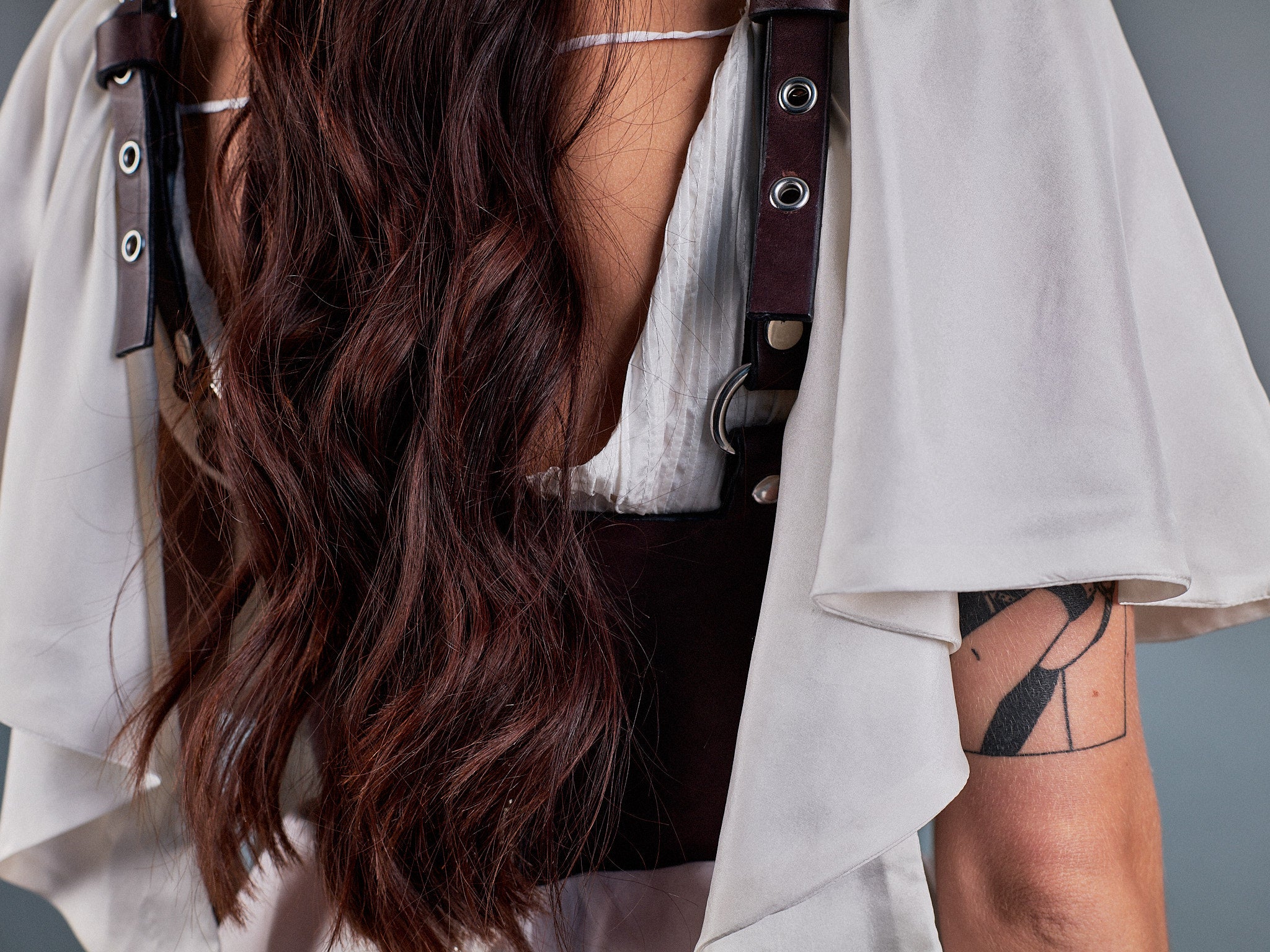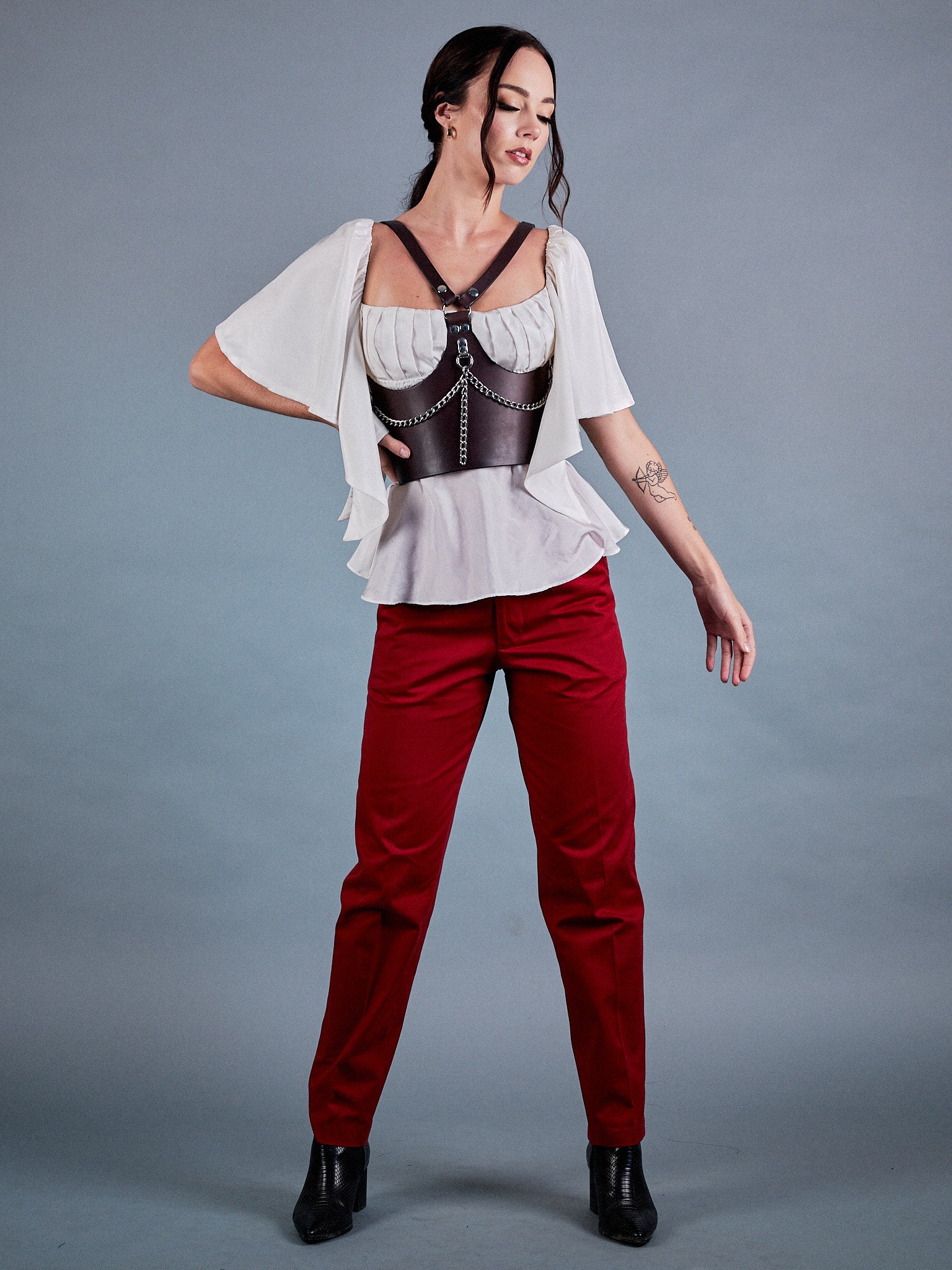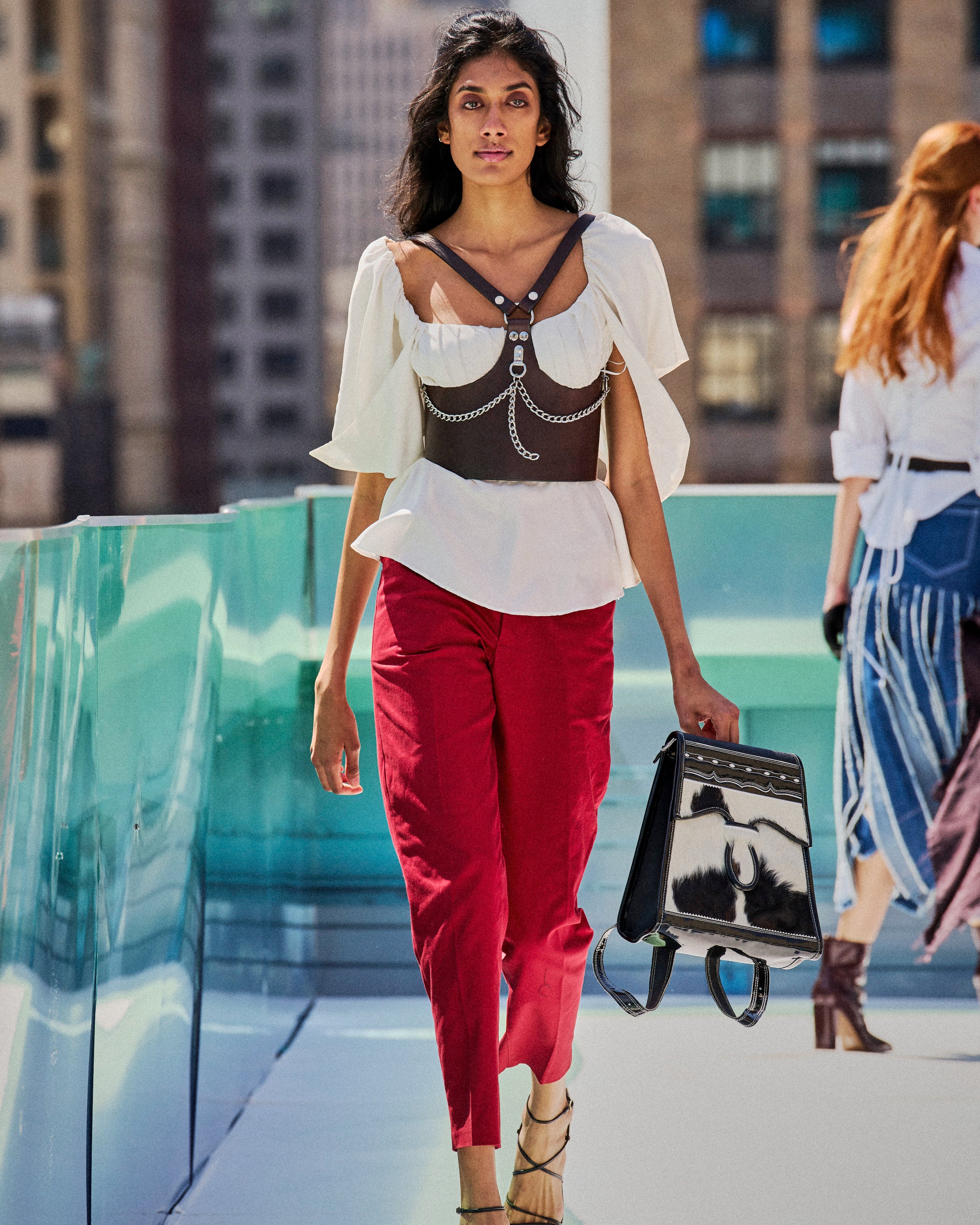 The Madison Harness is meant to replicate vests adorned with pocket watches that were worn back in the day. Crafted from smooth leather and embellished with robust chains—an iconic FDL signature. The harness fearlessly sits underneath the bust, highlights the waist and pairs well over any shirt, dress, or jacket as an unforgettable statement piece.

- Brown leather
- Silver hardware
- Zipper Closure
- Material: 100% bovine leather
- Made in the United States
Don't see your size? Contact us.