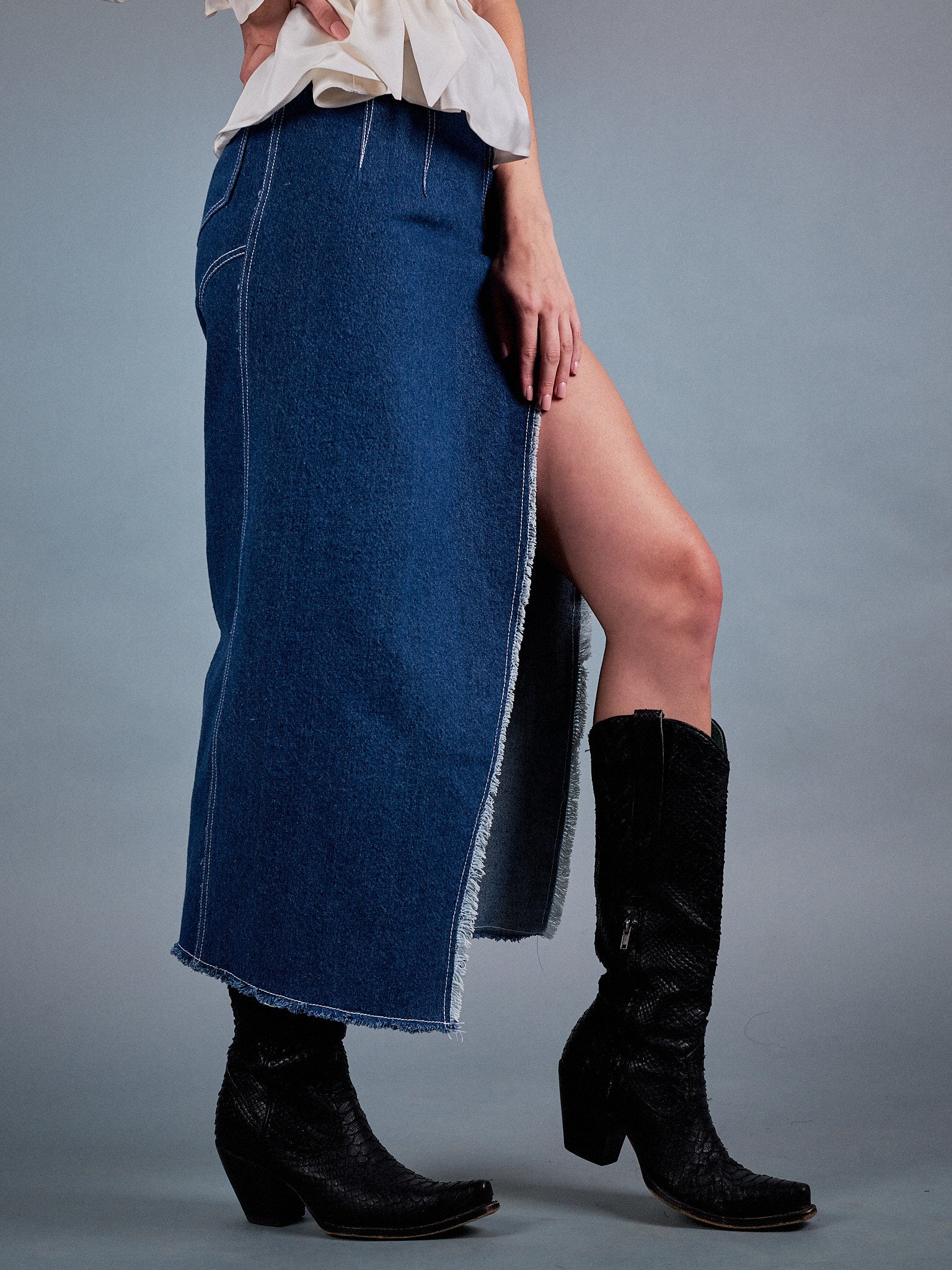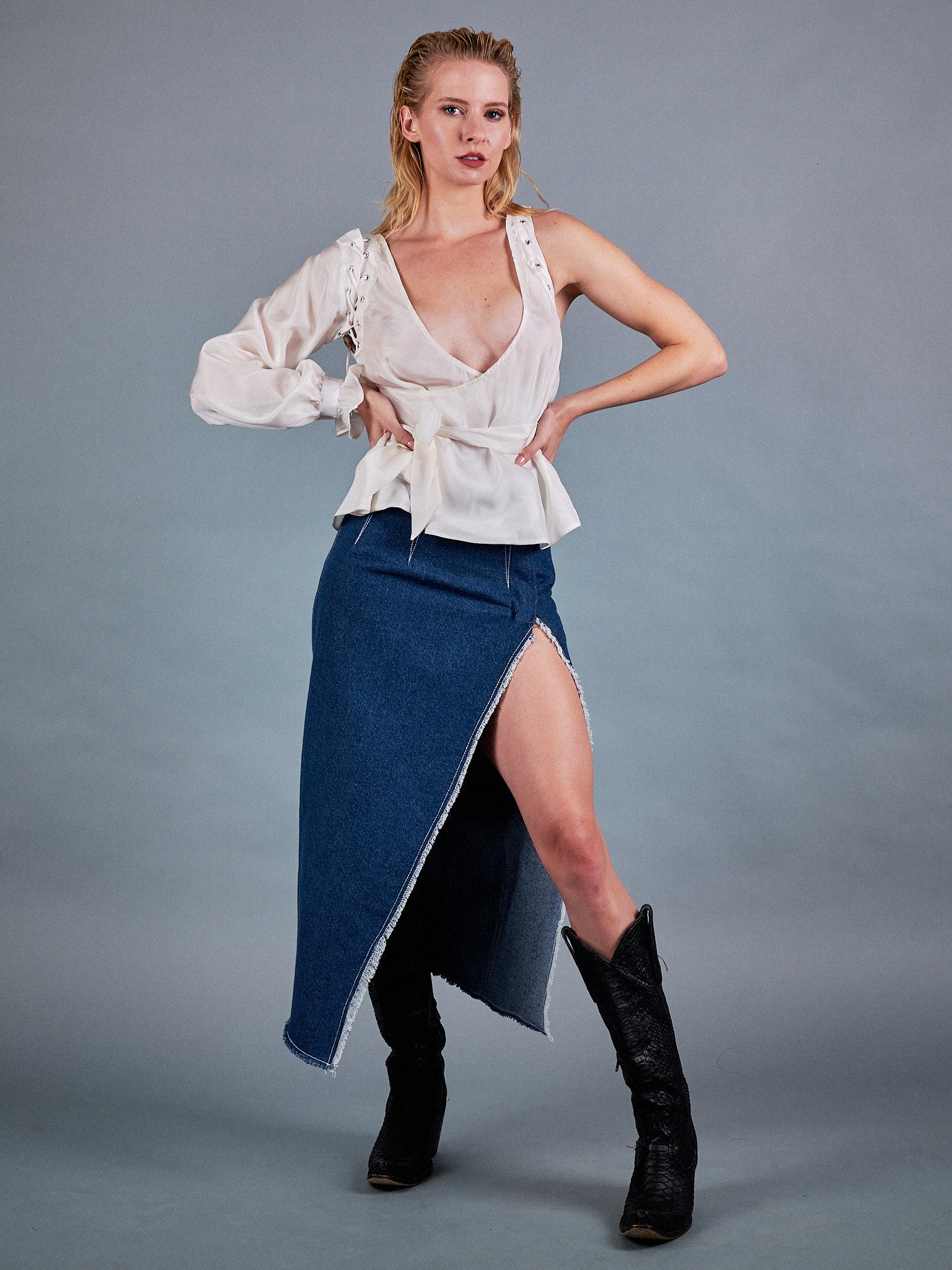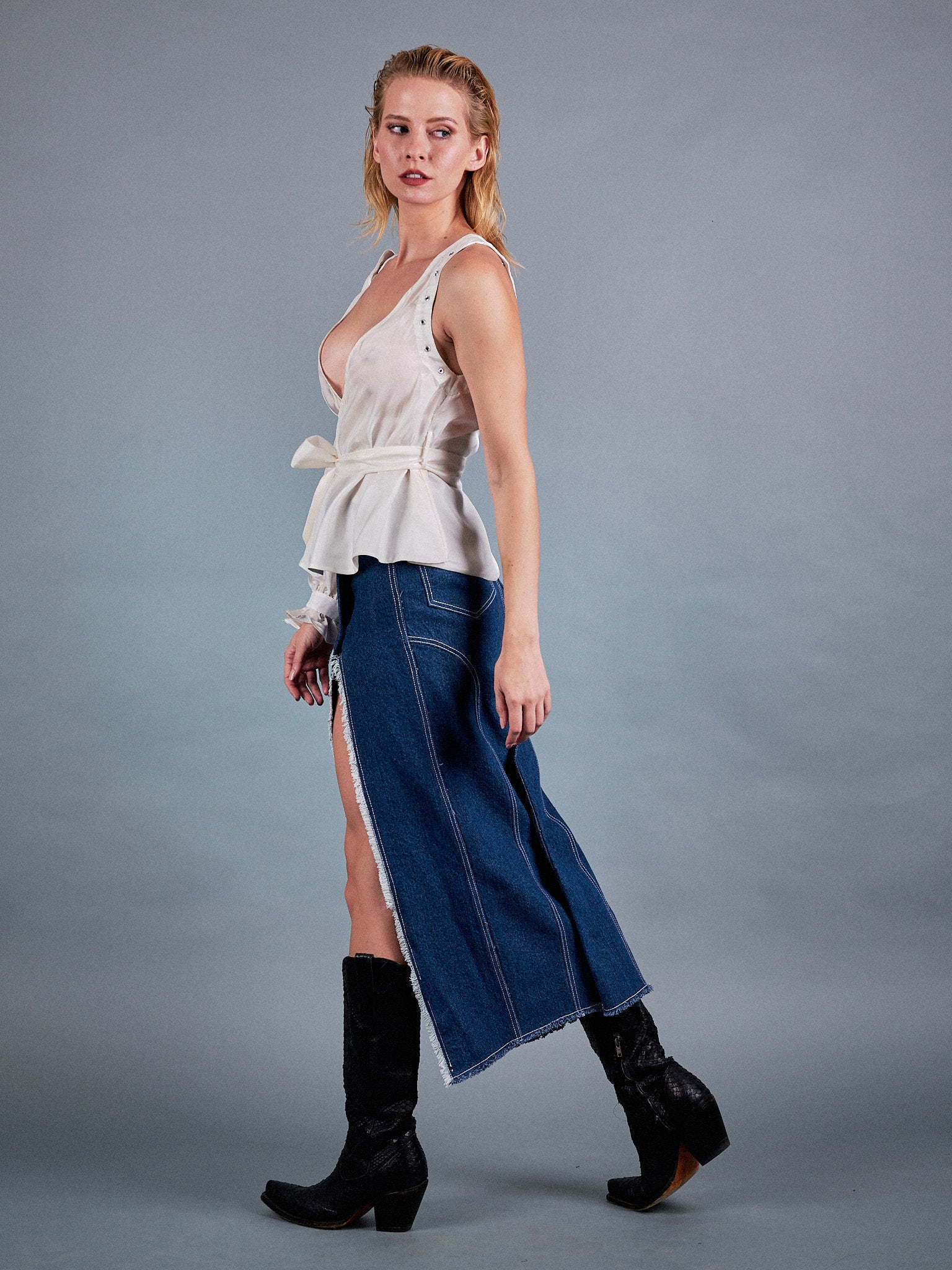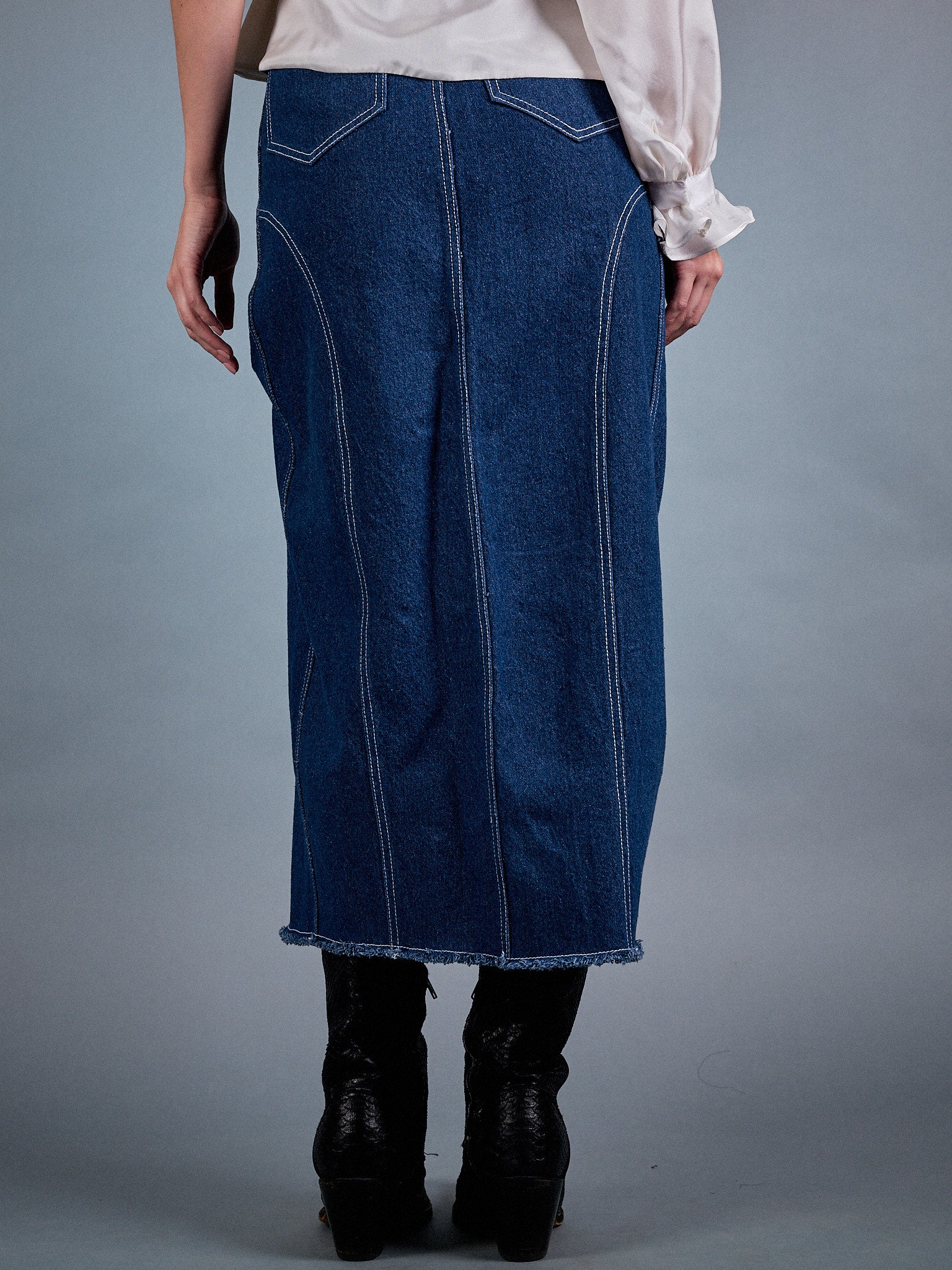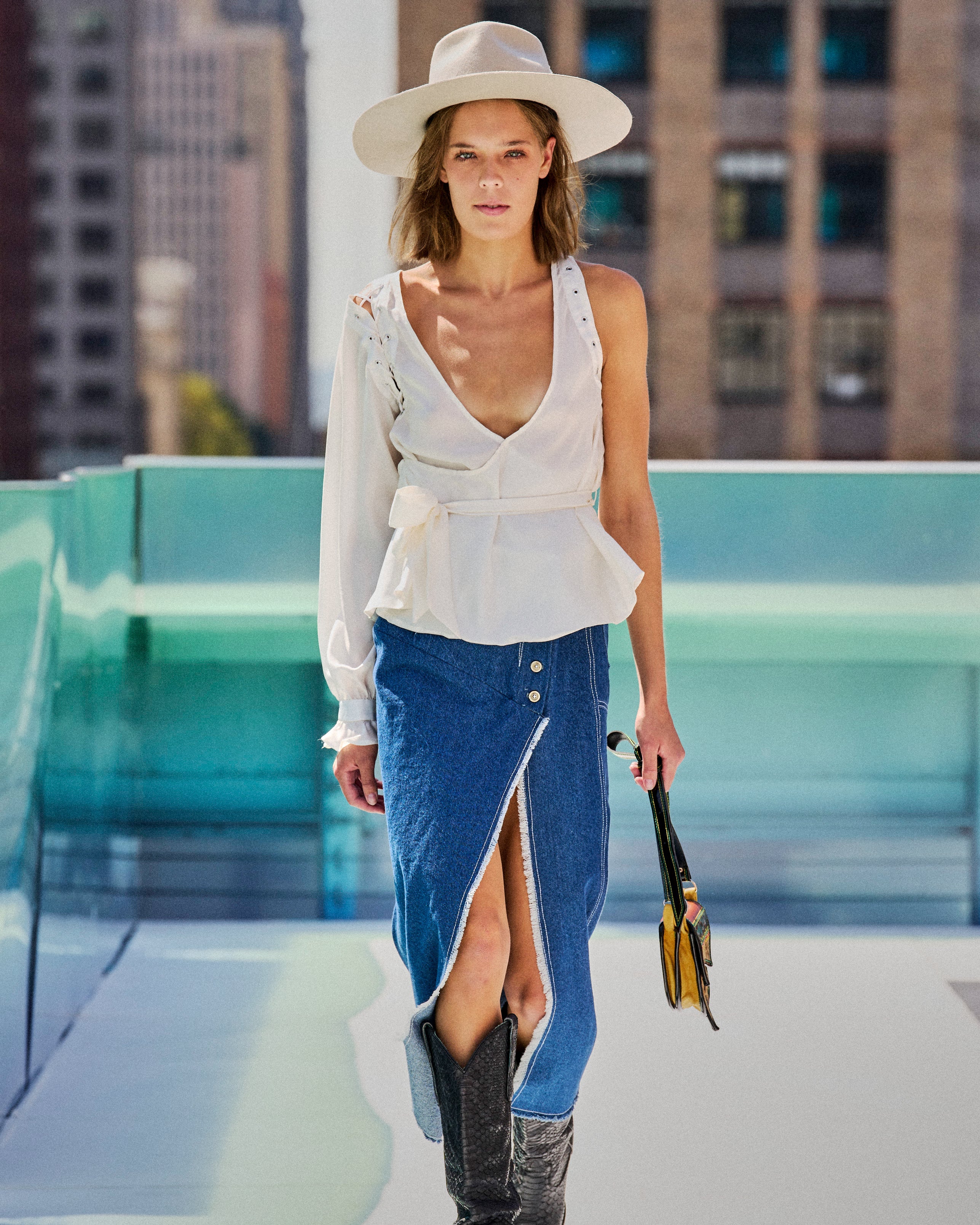 Crafted in dark blue cotton denim with a silhouette that boasts an asymmetrical detail, The Katharine Skirt reveals the leg with a frayed high-slit. With its off-center buttons, exposed darts, back pockets and meticulous stitch work, this skirt is unique, bold, and timeless. The skirt can be paired with The Katharine Blouse to complete a modern look from the runway.
- Off-center buttons 
- High slit opening
- Back pockets
- Frayed edges
- Detailed stitch work
- Material: 100% cotton
- Made in the United States
Don't see your size? Contact us.