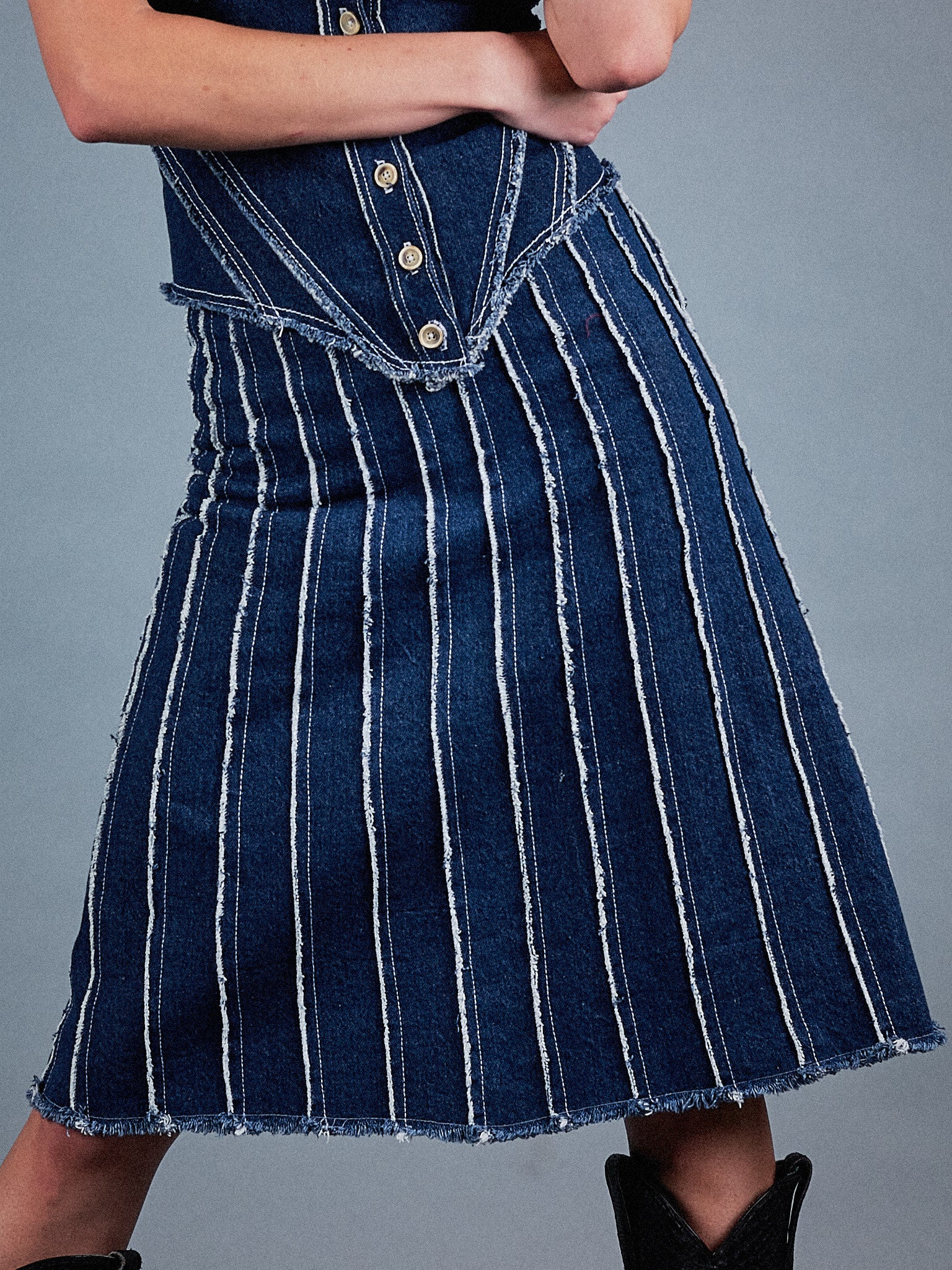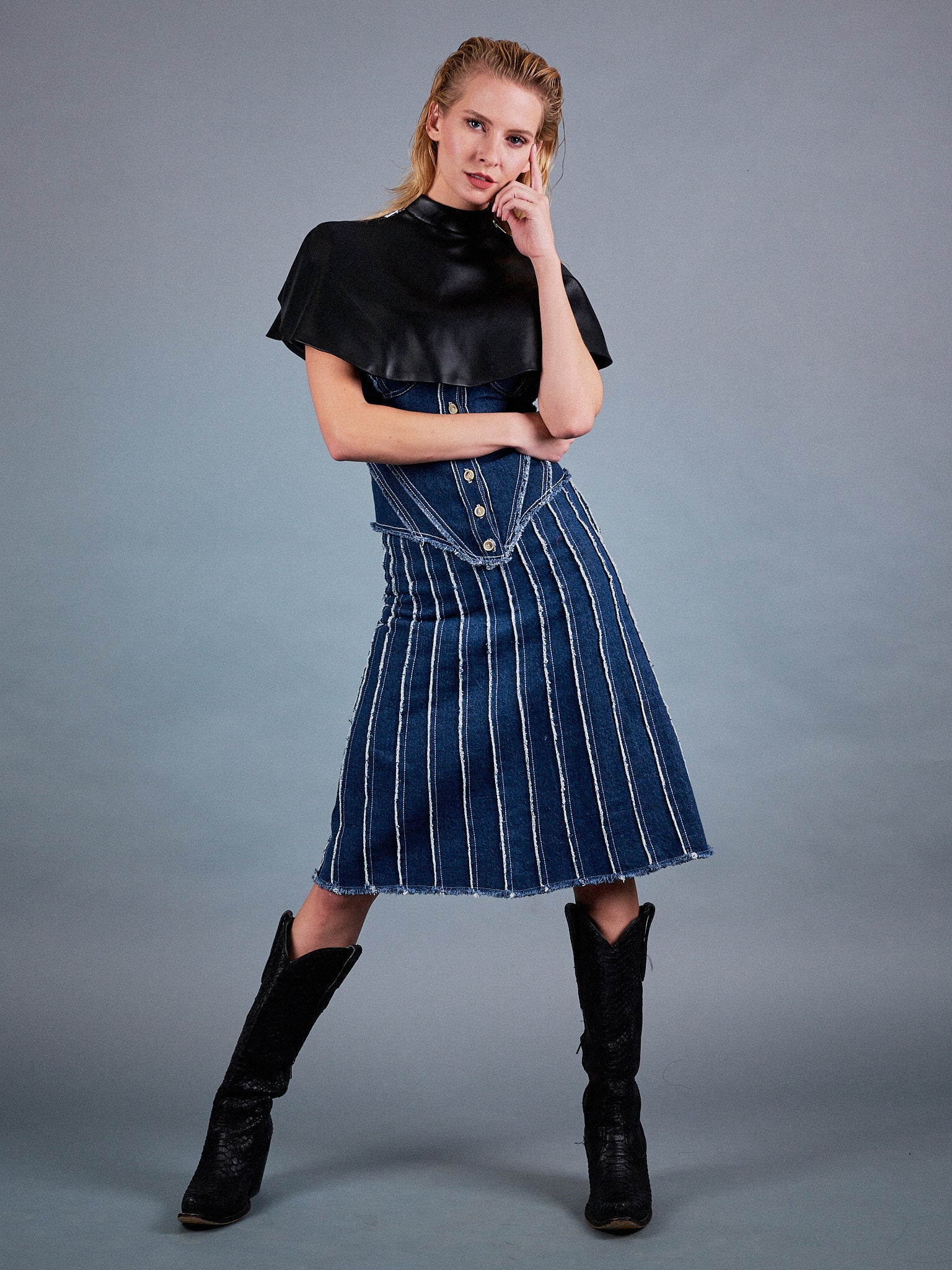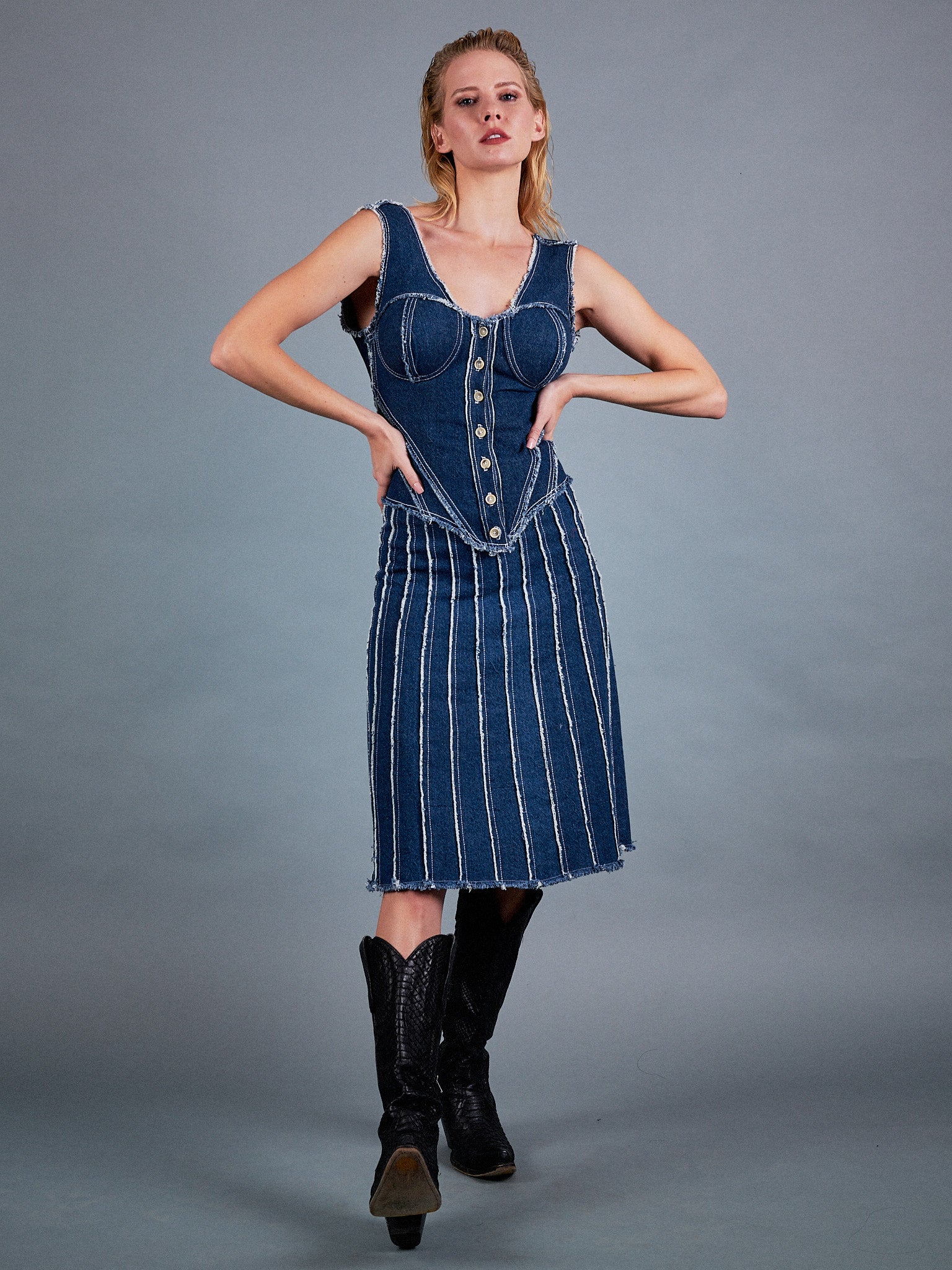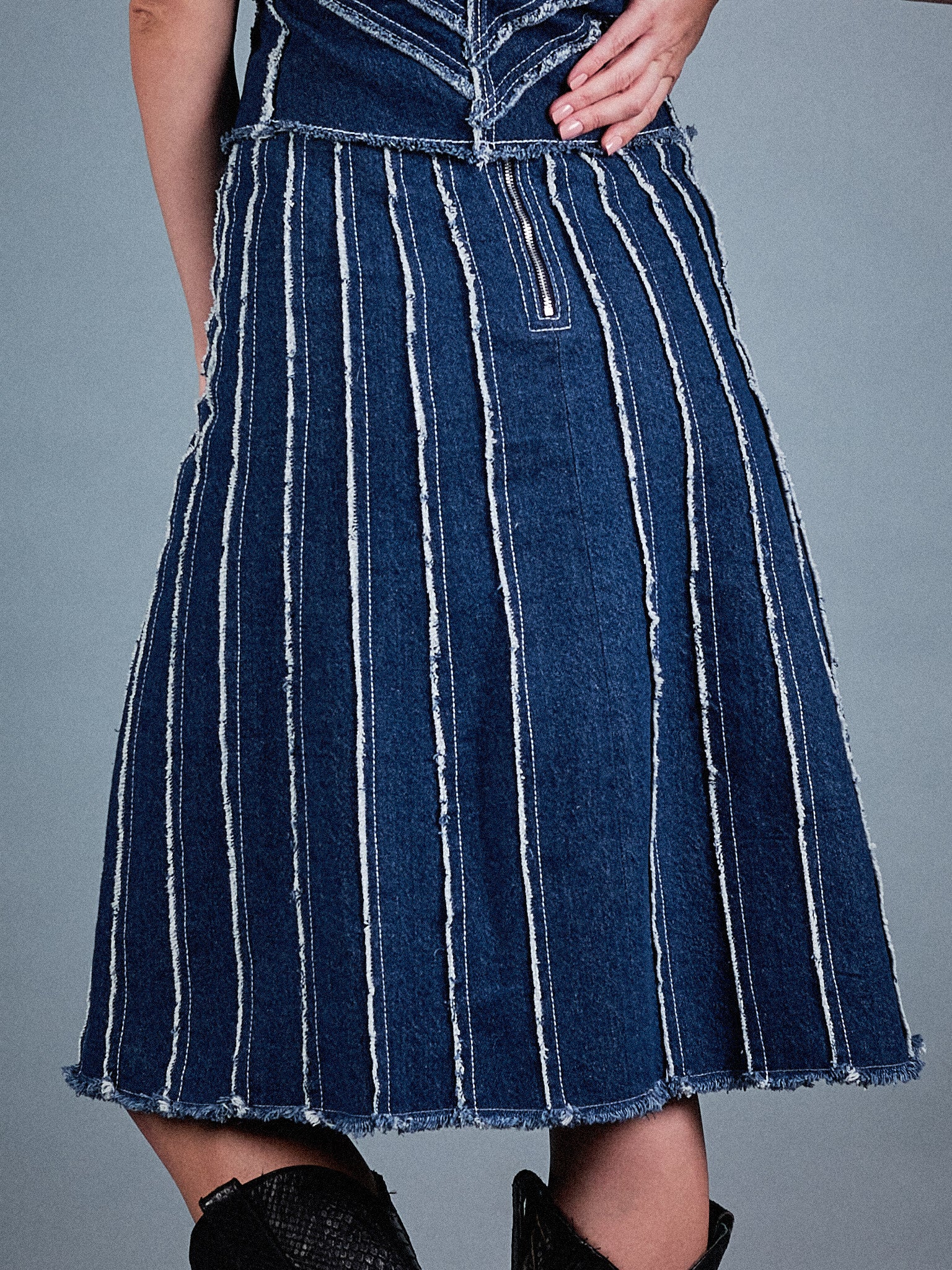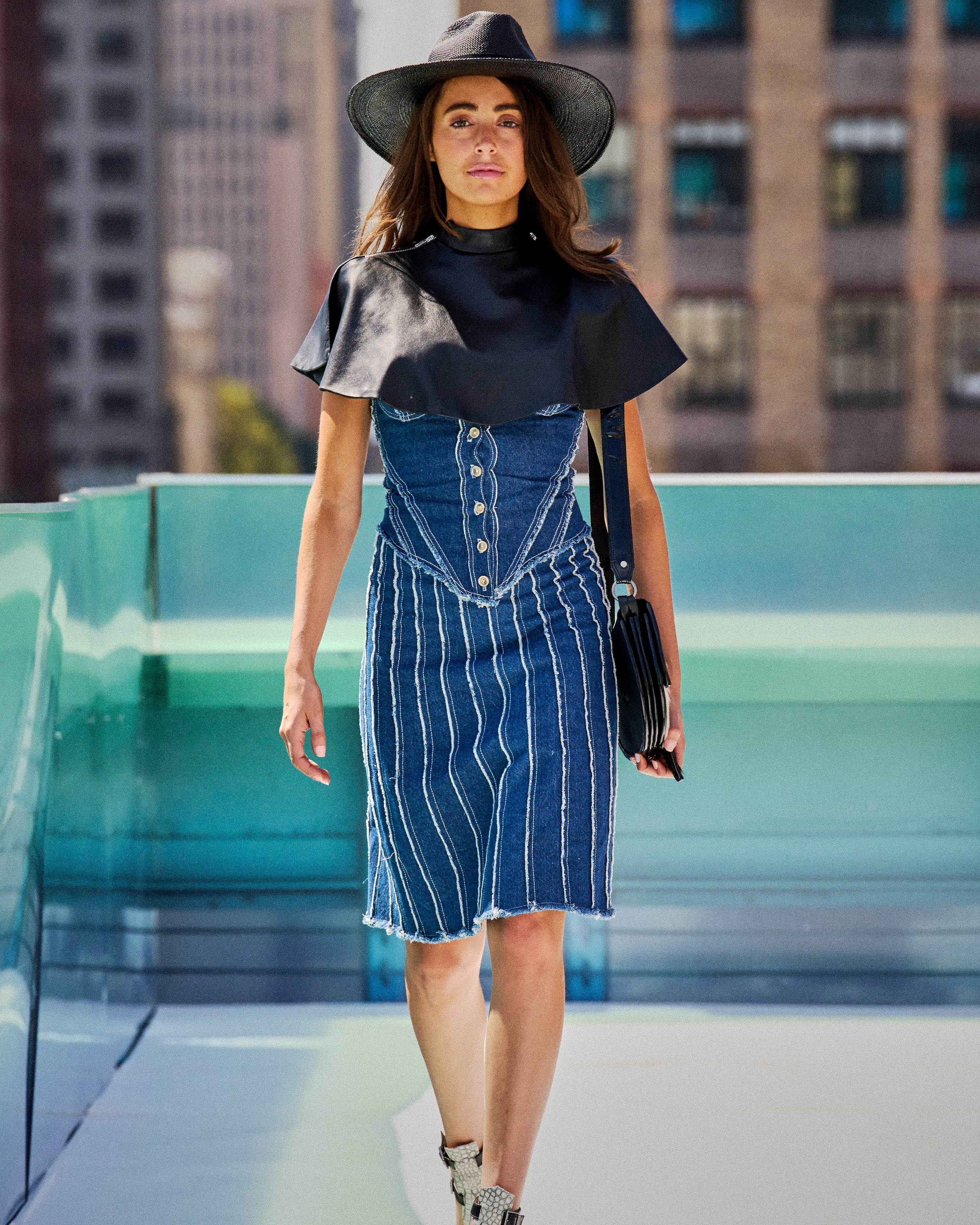 A simple yet robust denim skirt, the Jessy is meant to feel comfortable yet practical. With its fraying yet structured silhouette, the skirt can be paired with the Jesse top and cape for a touch of bold feminity.
- Frayed edges
- Back zipper closure
- Frayed a-line knee-high skirt with raw edges.
- Material: 100% cotton
- Made in the United States
Don't see your size? Contact us.