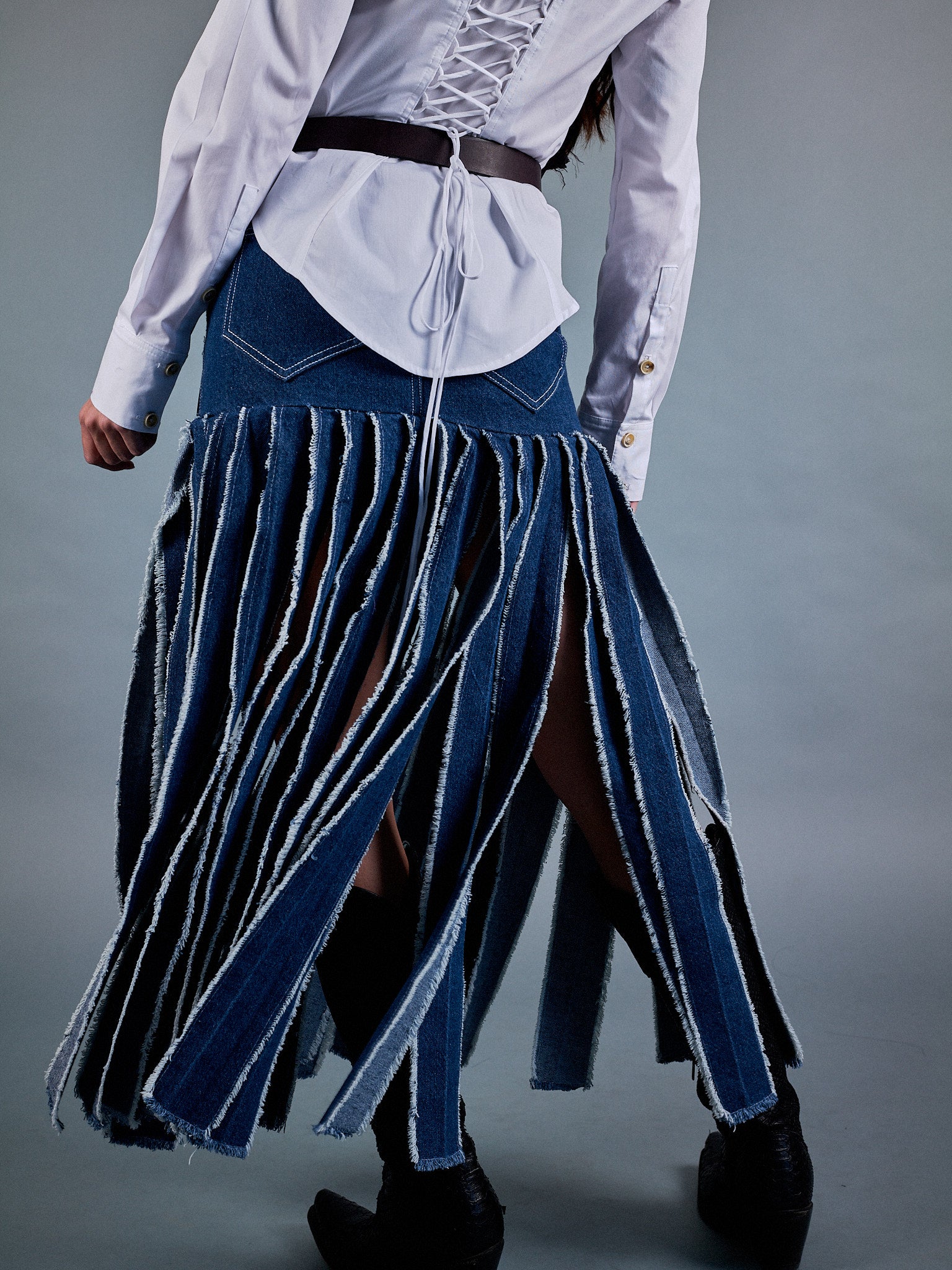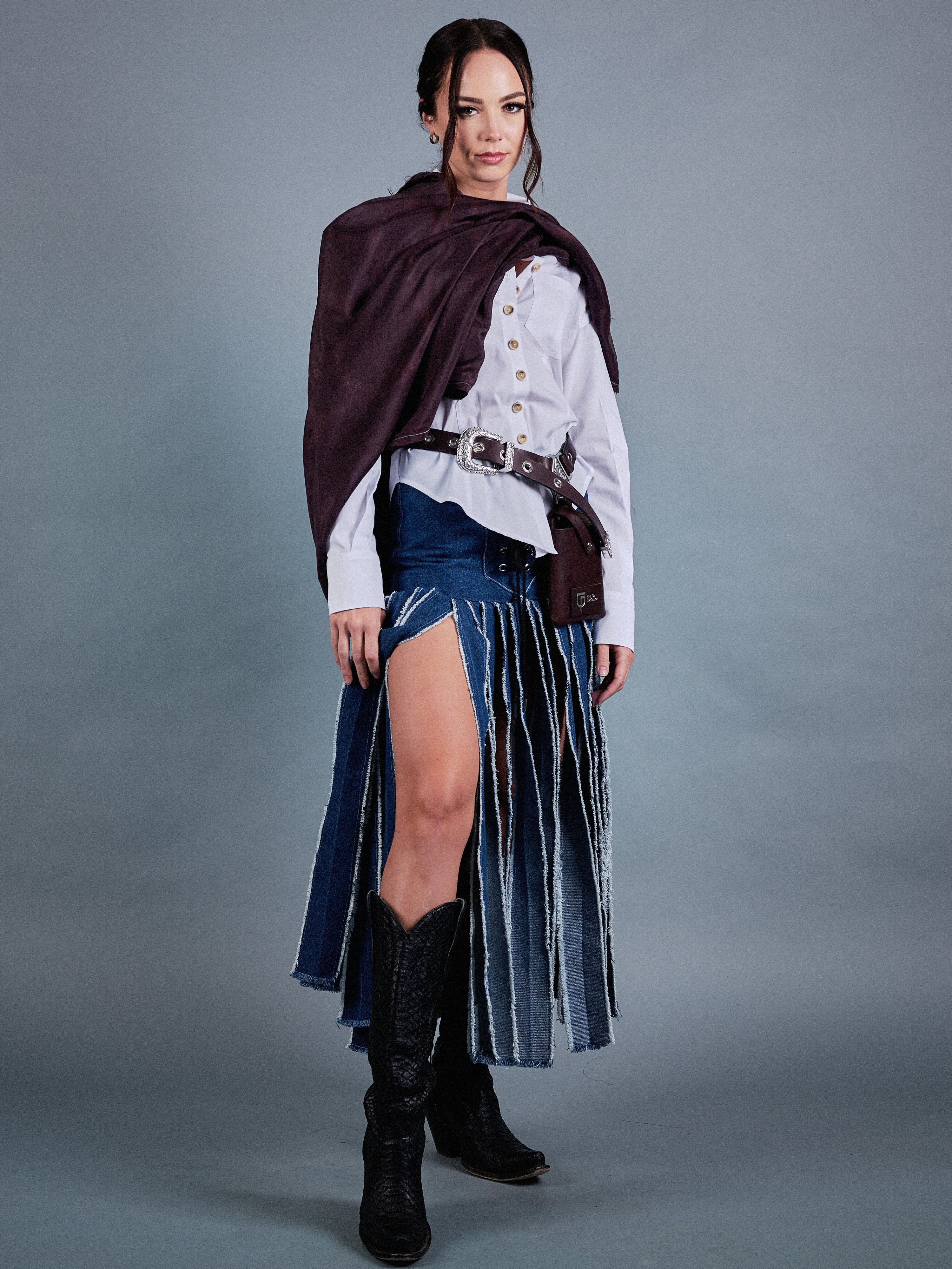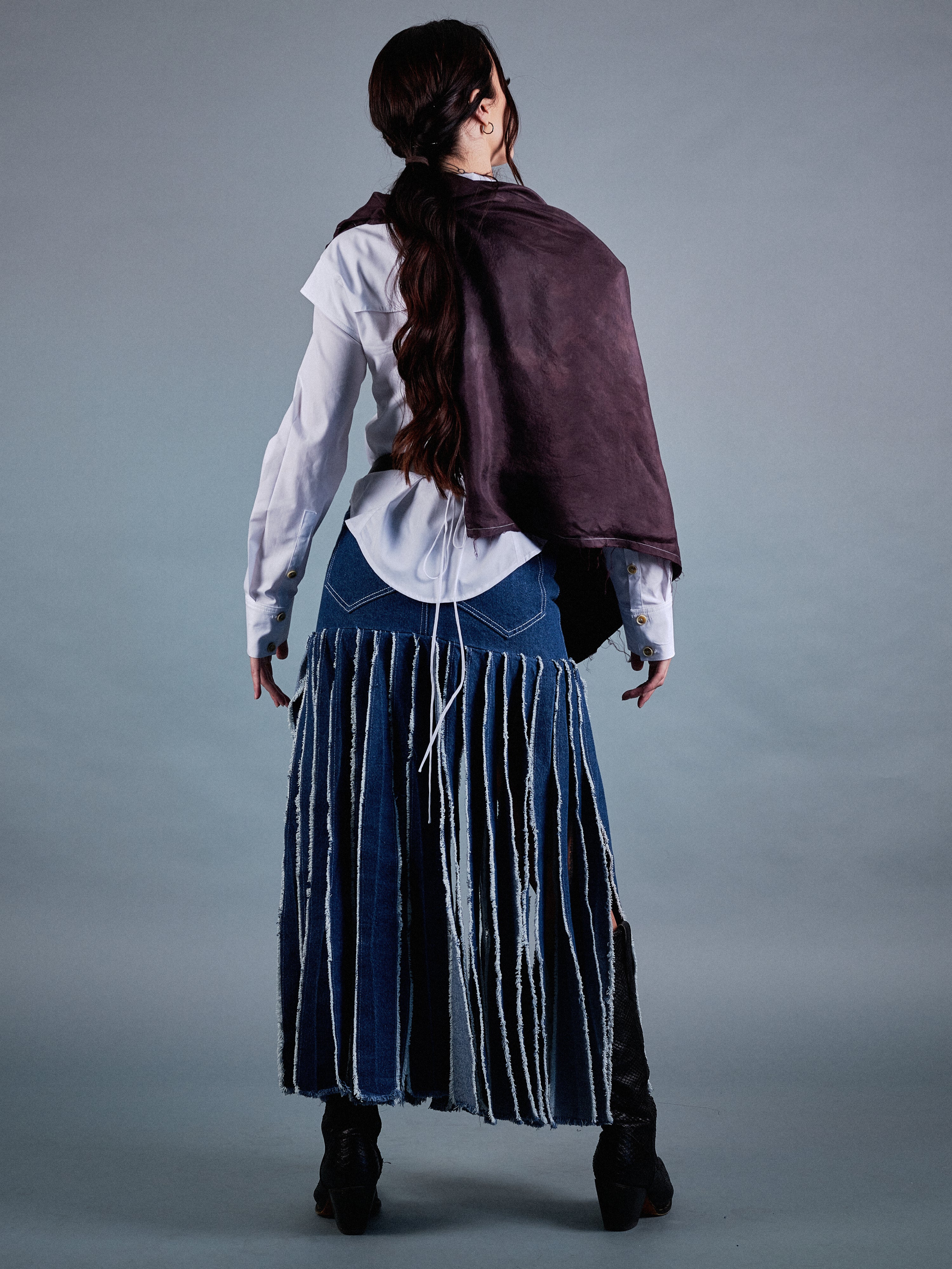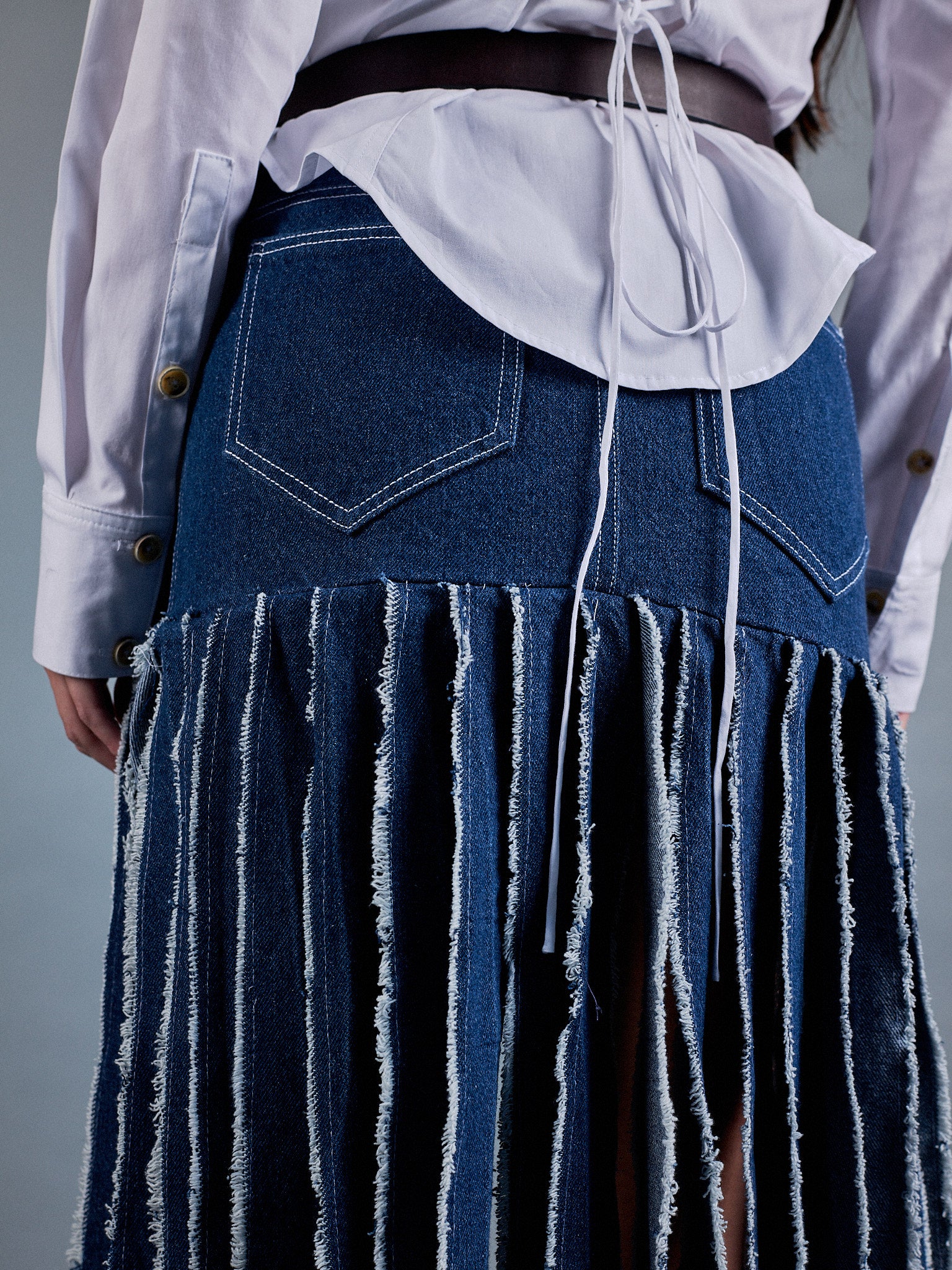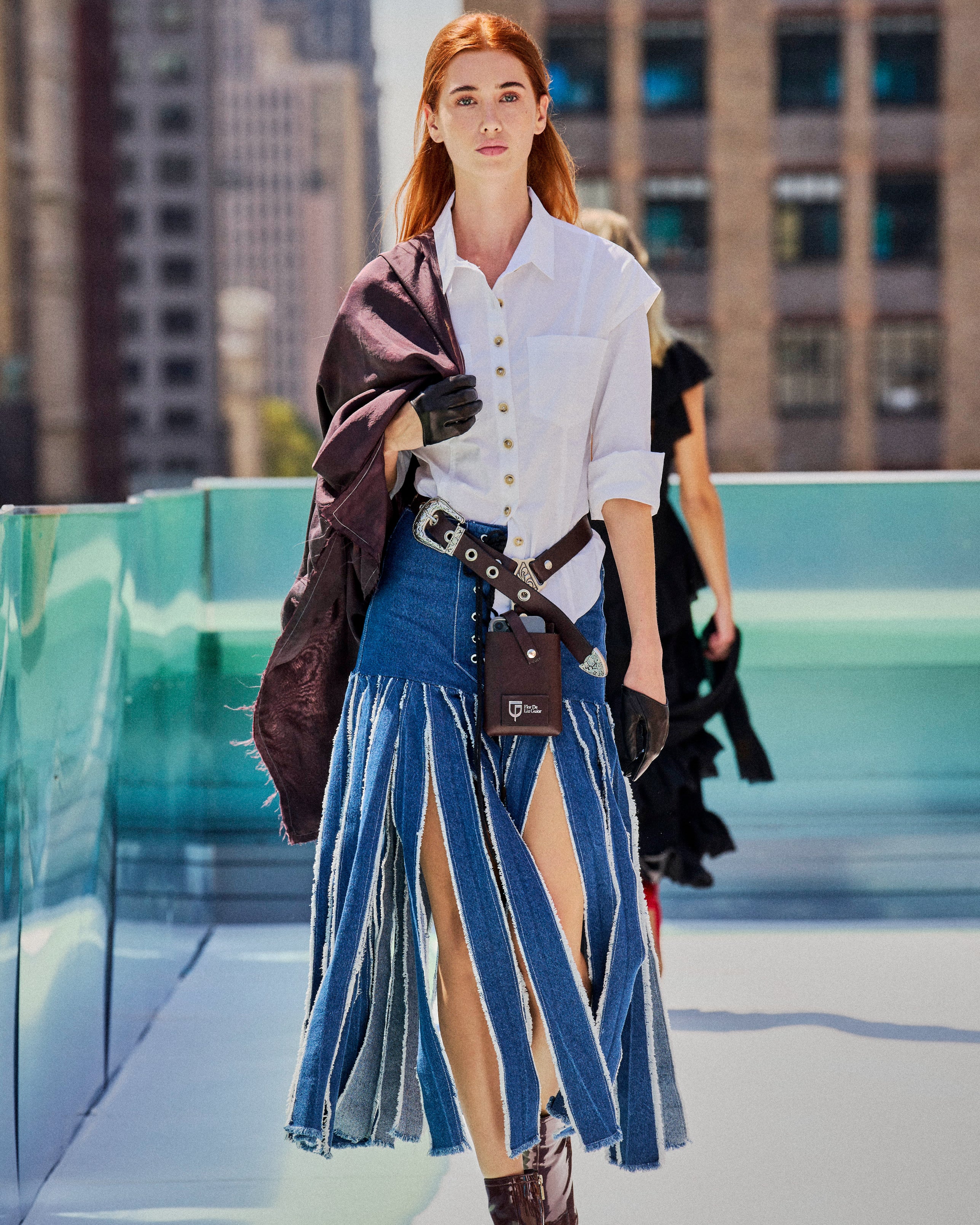 The Cheyenne skirt is made to see your legs from any angle, this frayed paneled skirt with a lace-up front is fun and has a lot of movement to it. To top it off, it was made with back pockets. Pair it with the Cheyenne blouse, scarf, and belt to complete the true "Hero of the West" look.
- Lace-up closure in front
- Back pockets
- Material: 100% Cotton
- Made in the United States
Don't see your size? Contact us.