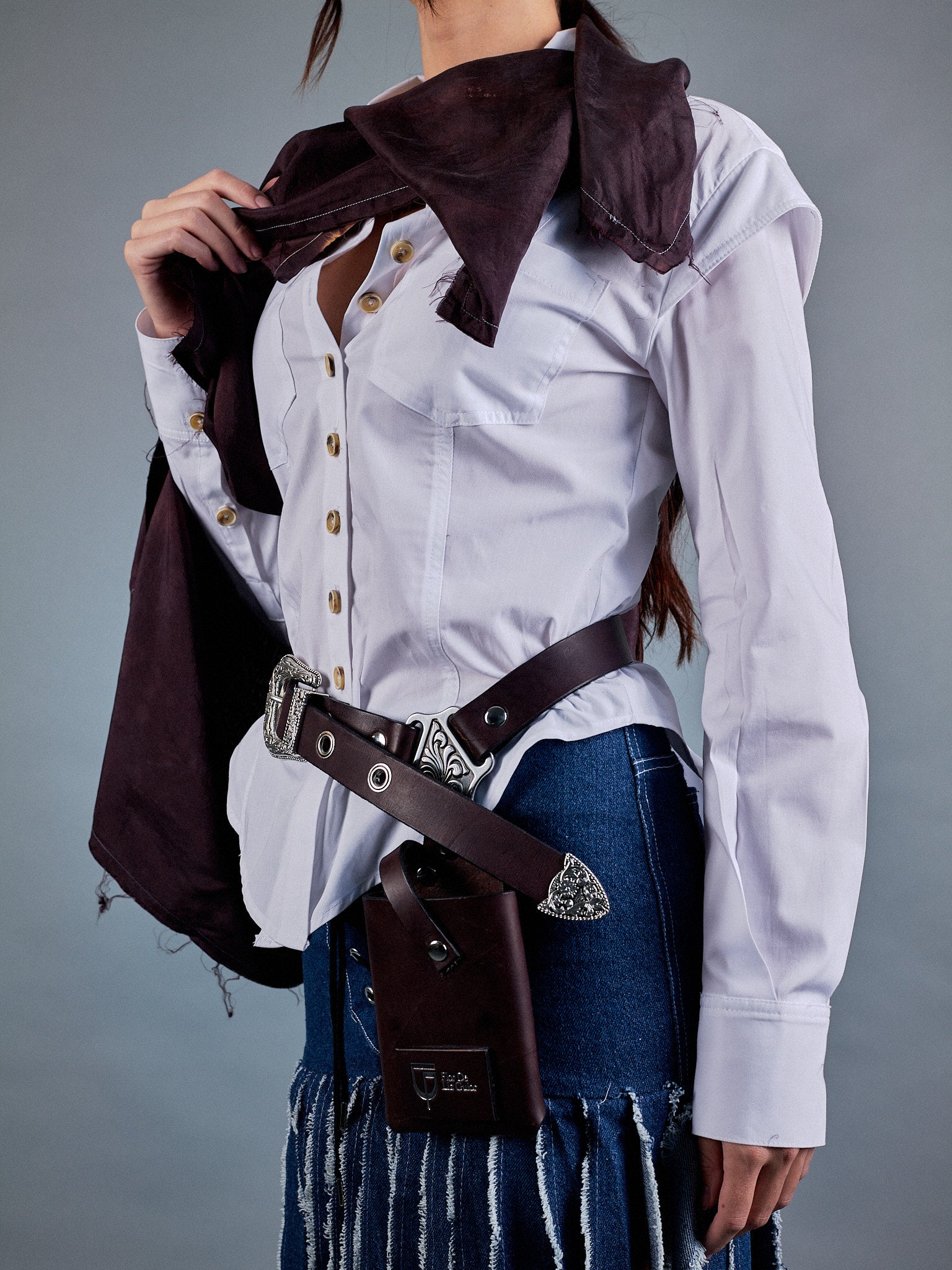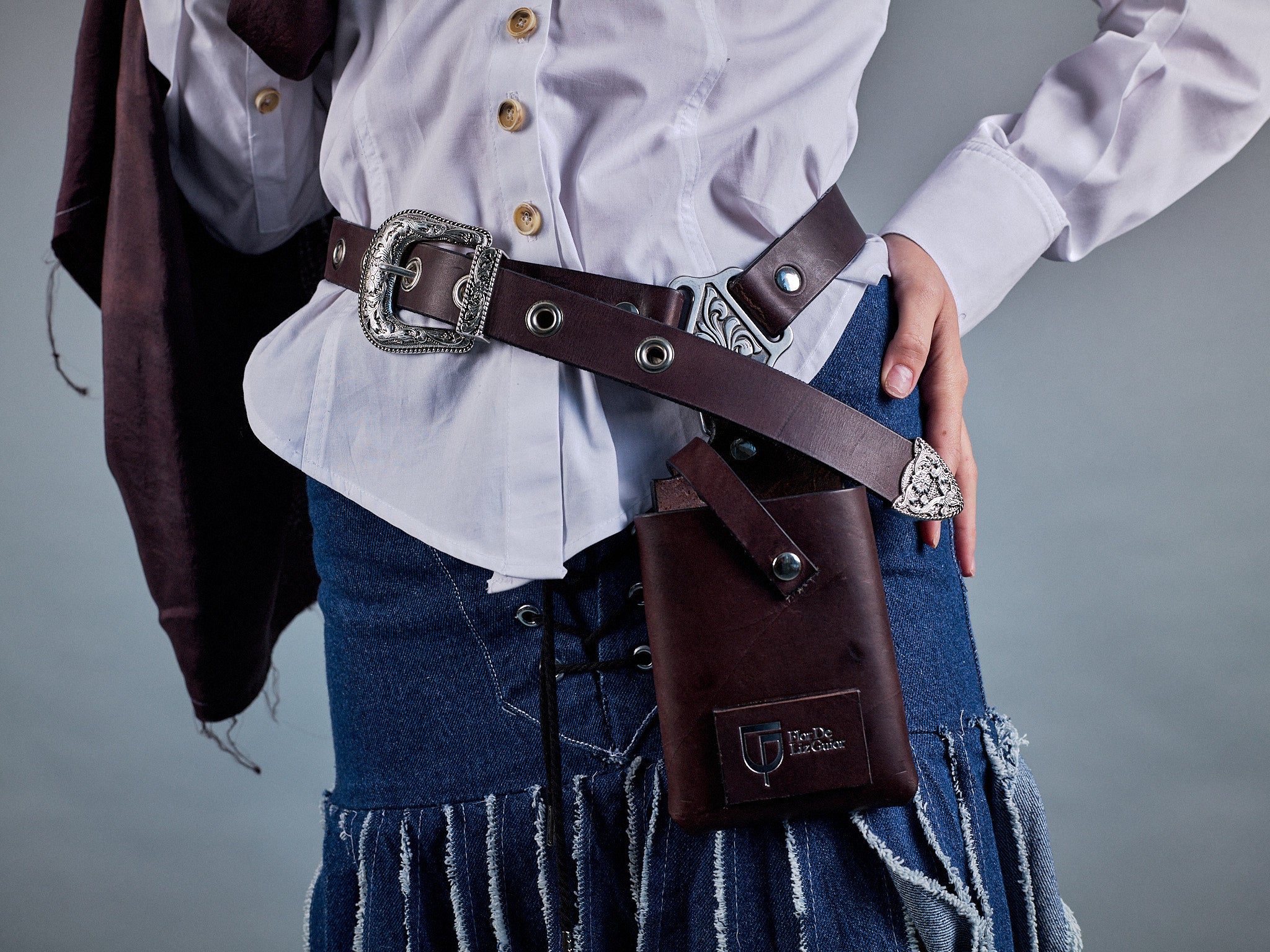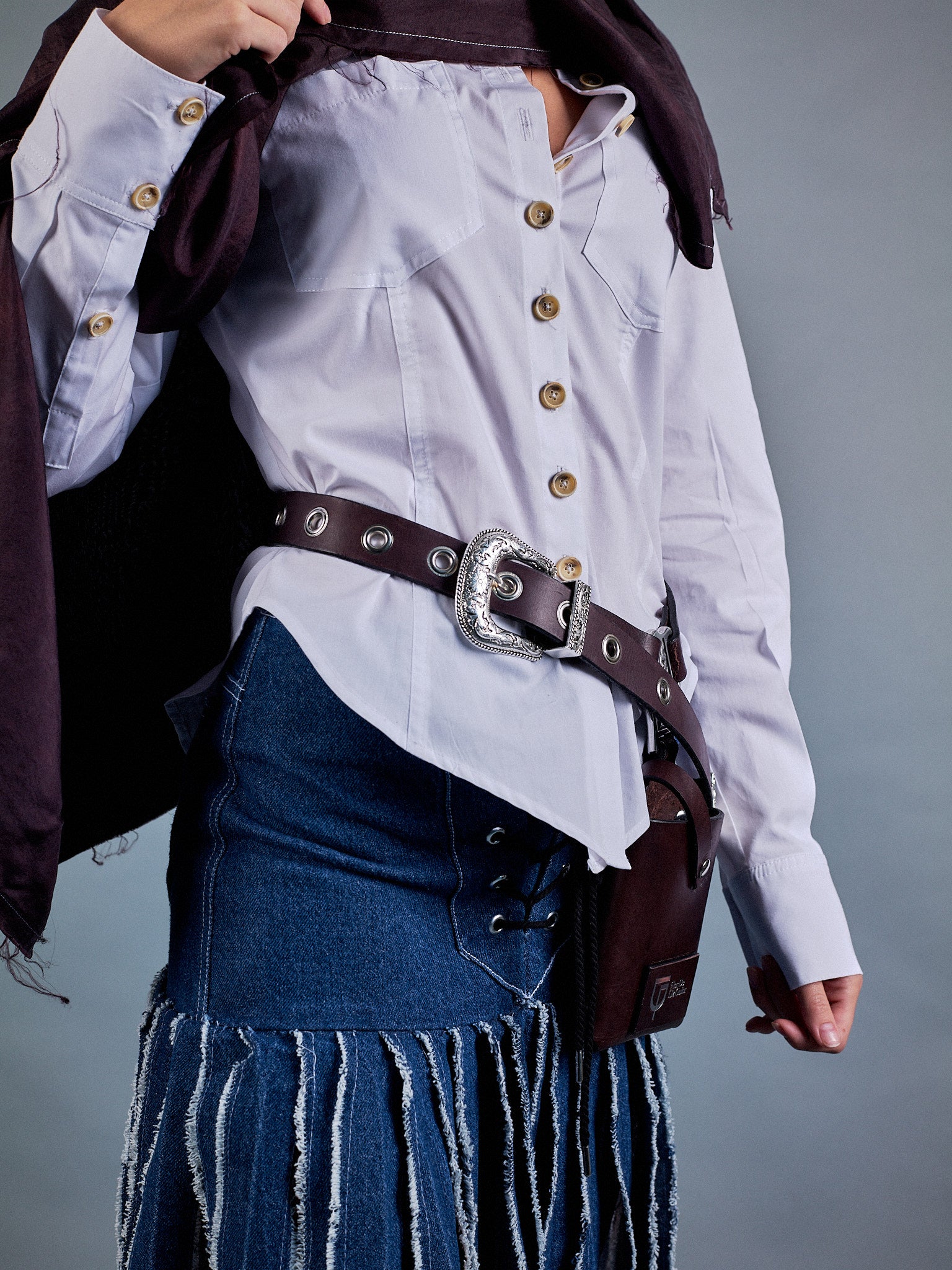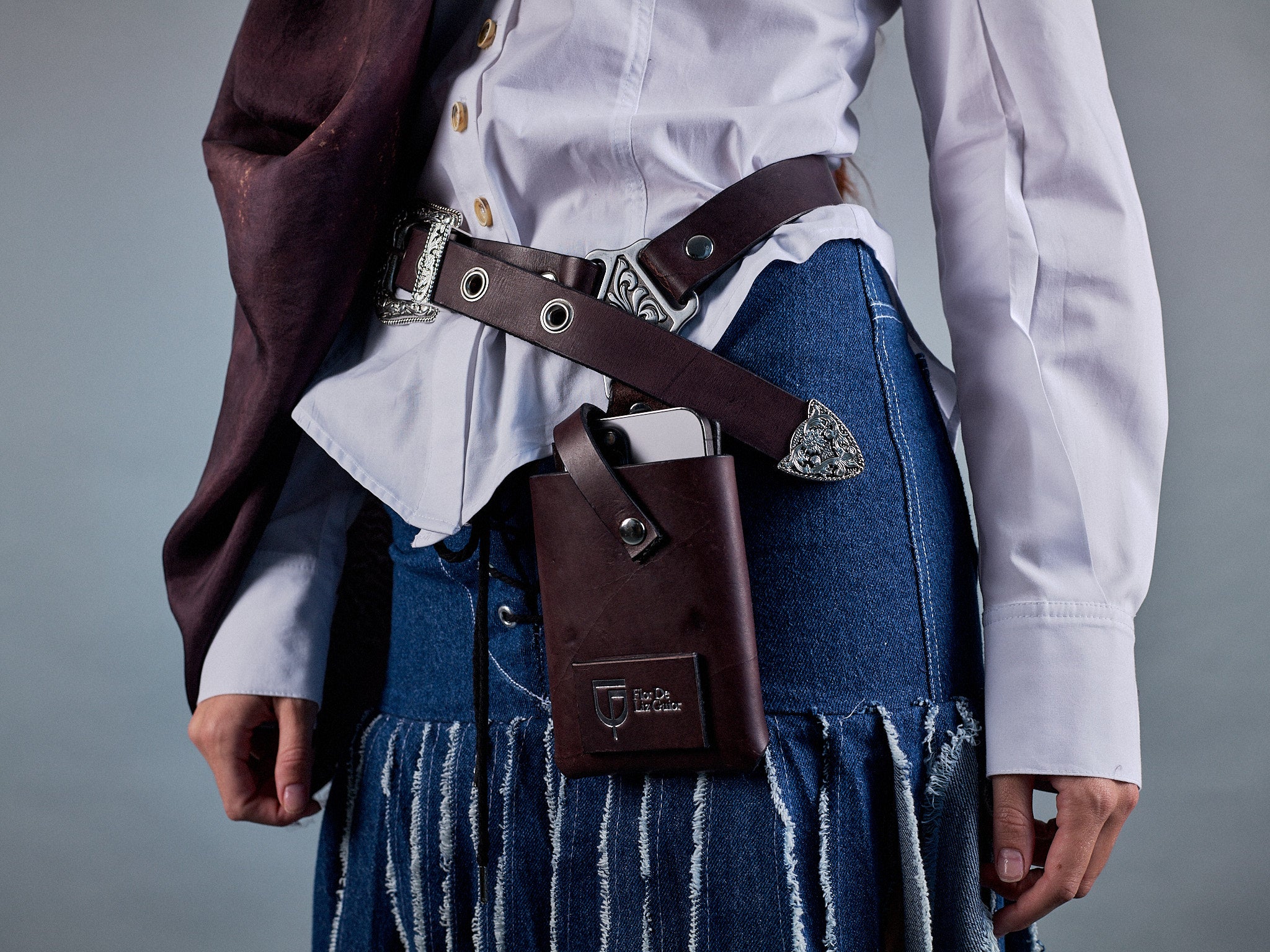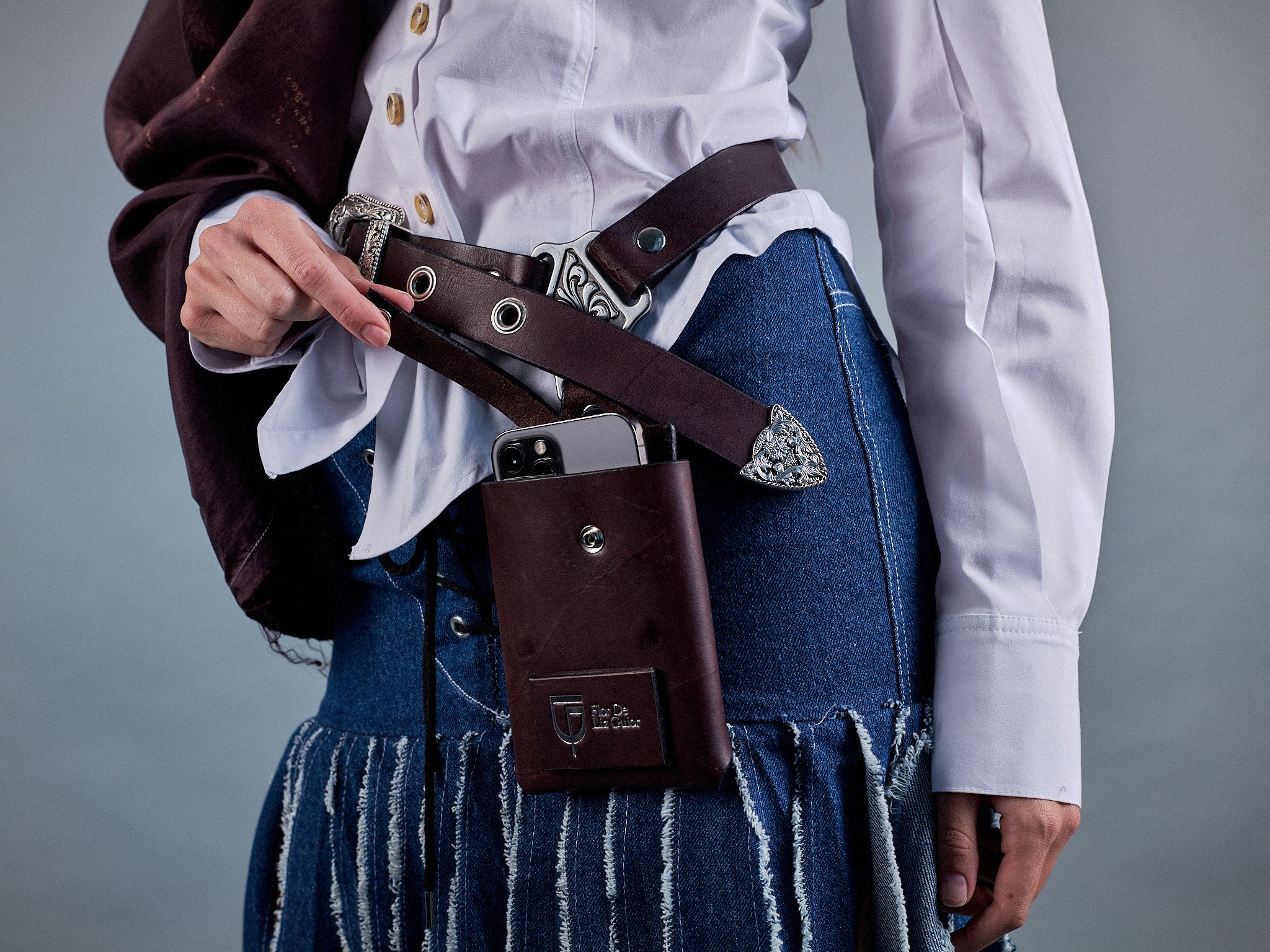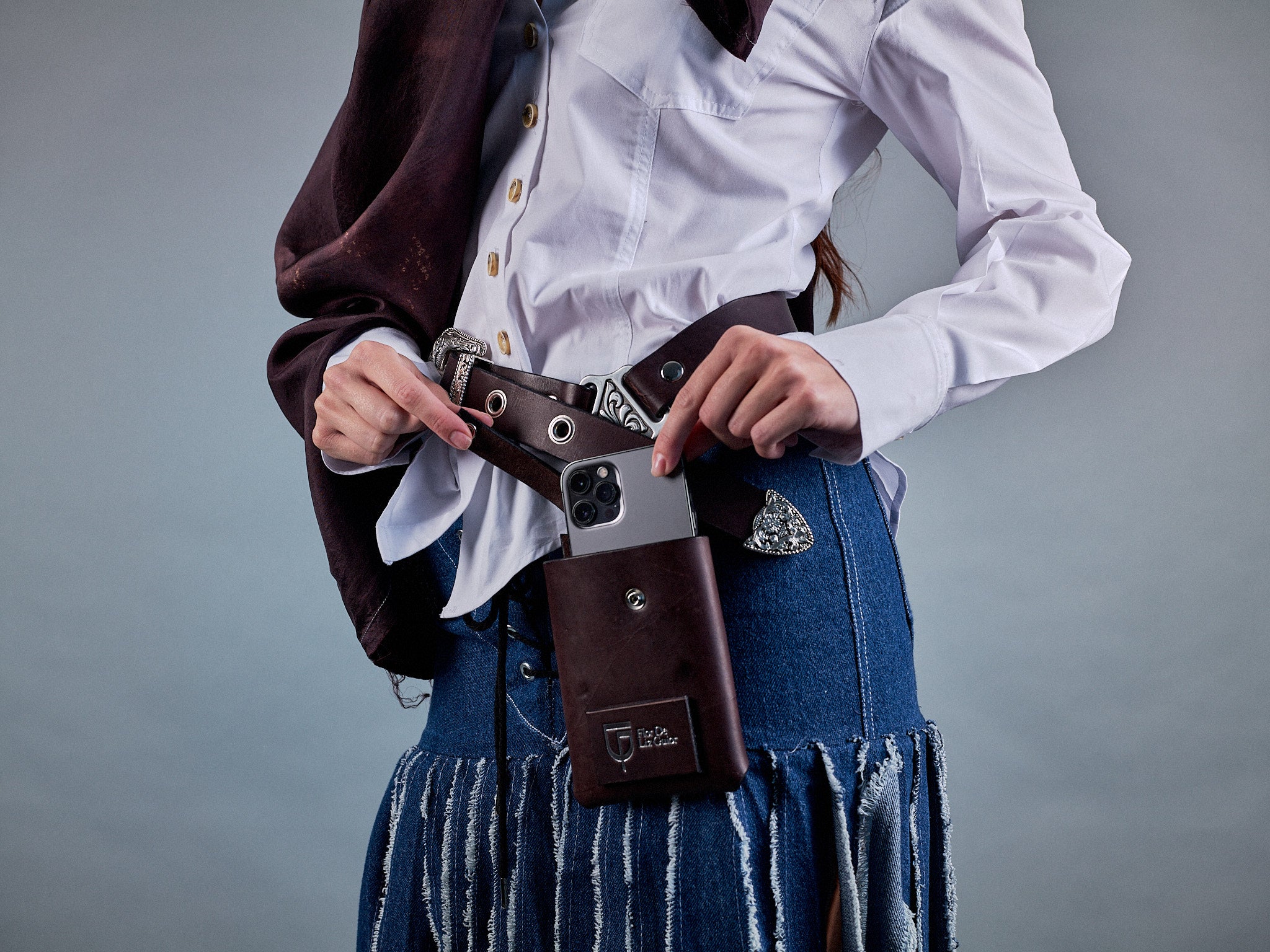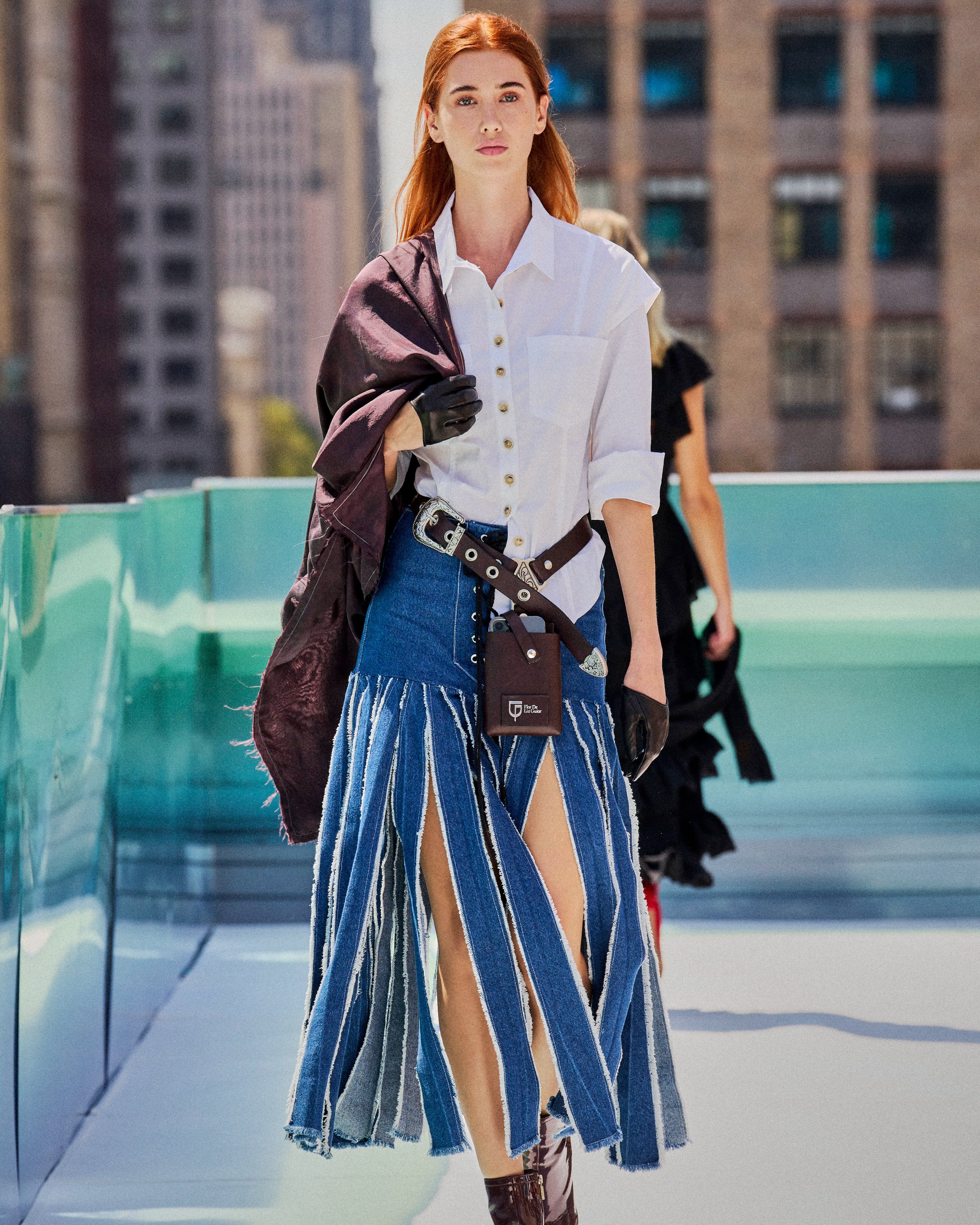 The Cheyenne Belt beckons to the holsters of old. Made of a thick leather and heavy-duty hardware, this leather holster belt is designed to replicate that old-school feel. The holster drapes off the hip and is fastened with a snap button to hold your phone in place when you're walking about. Whether it is highlighting the hips of The Cheyenne Skirt or adding sophistication to a dress or jacket, this belt is both functional and versatile. Pair it with the Cheyenne blouse, scarf, and skirt to complete the true "Hero of the West" look.
- Material: 100% Bovine Leather
- Embossed 'Flor De Liz Guior' logo on exterior
- Made in the United States
Don't see your size? Contact us.