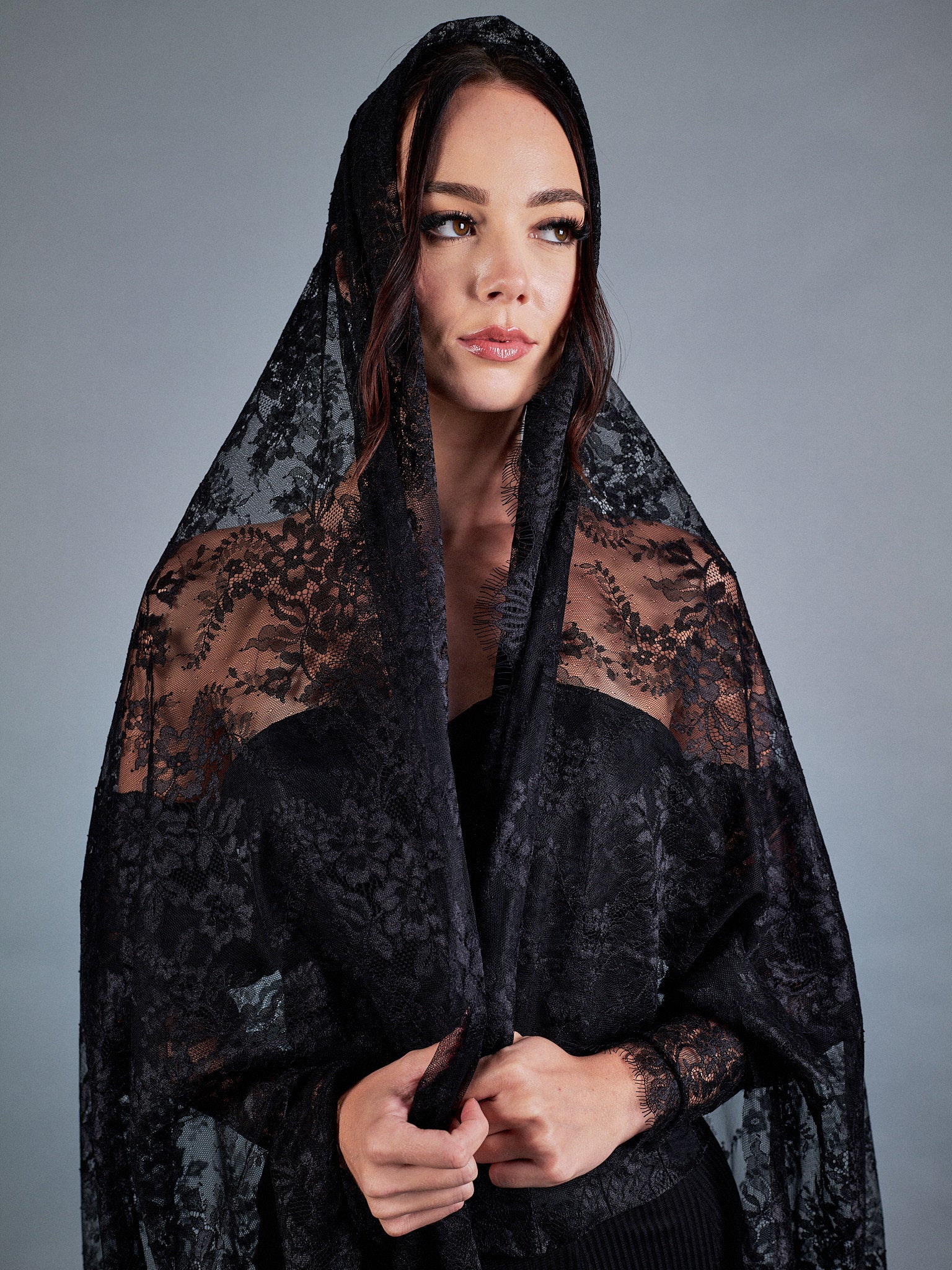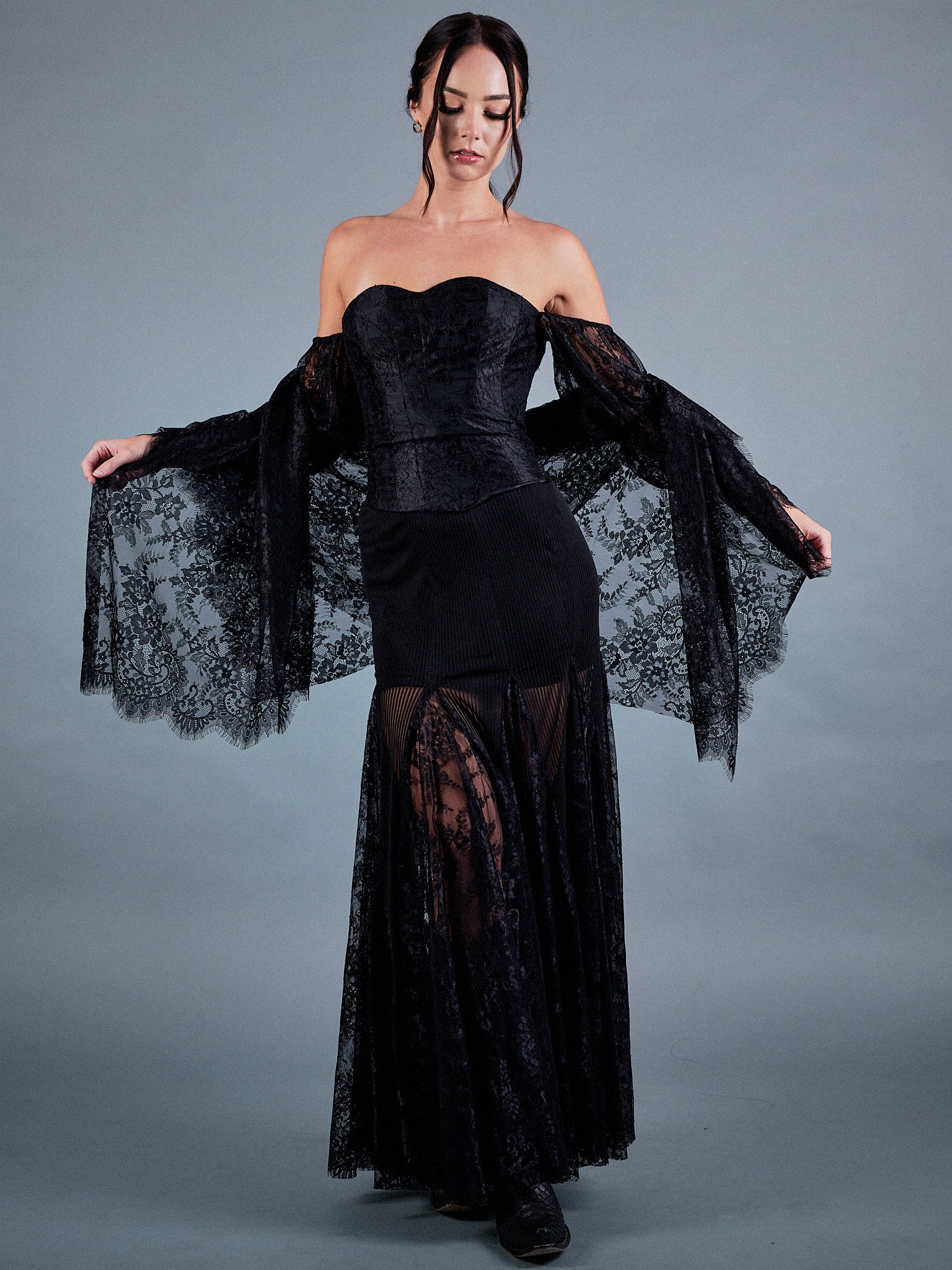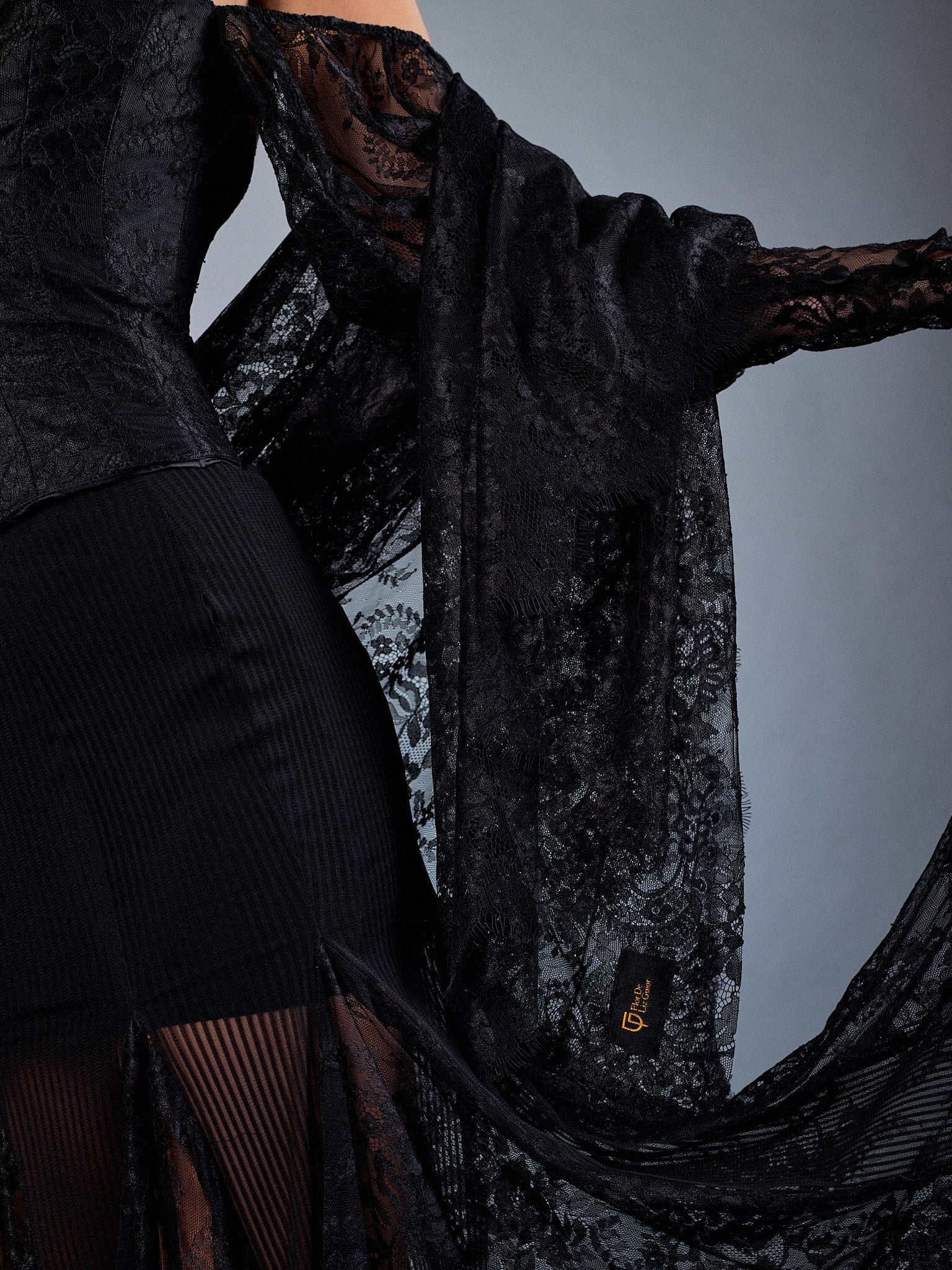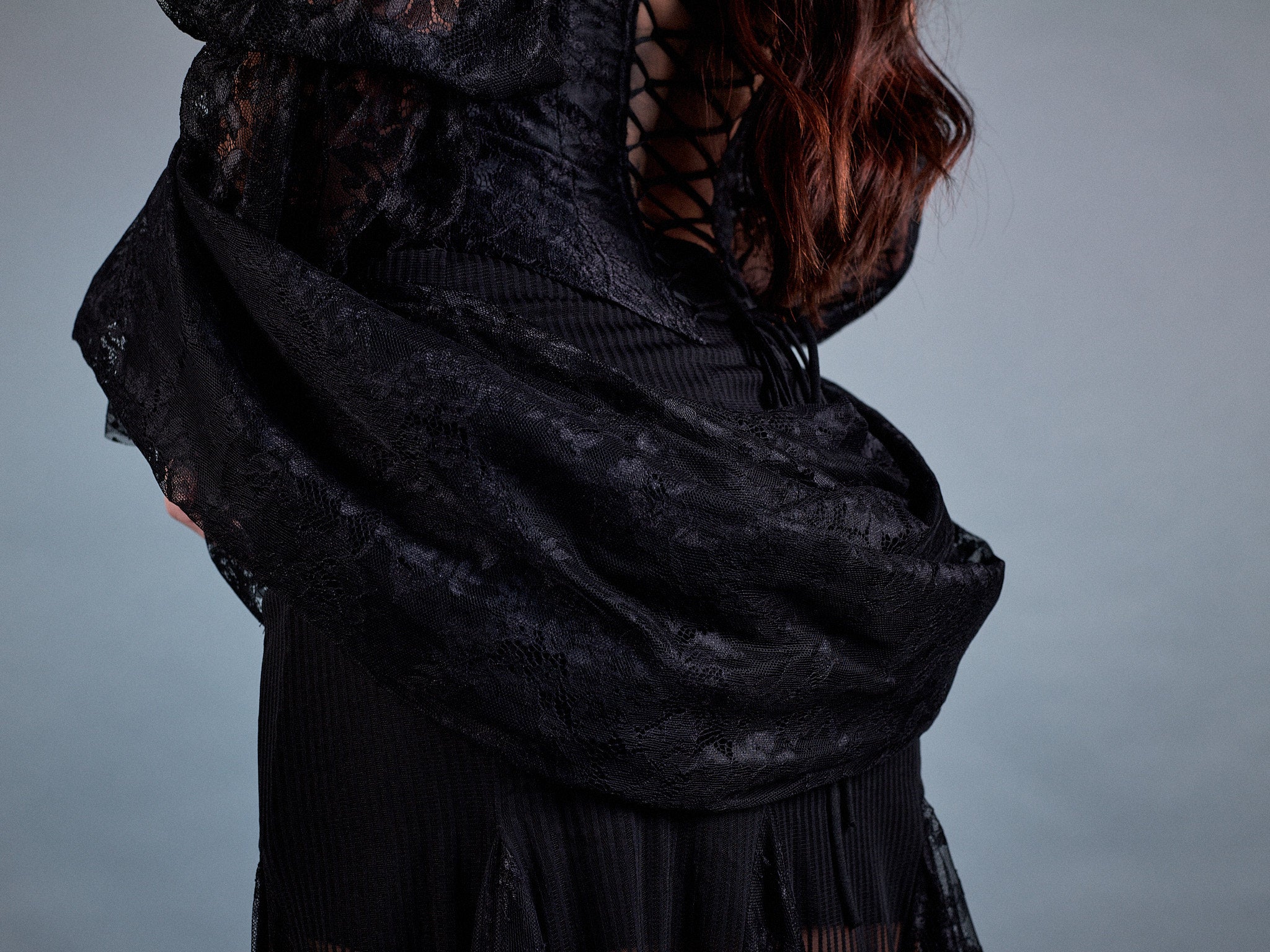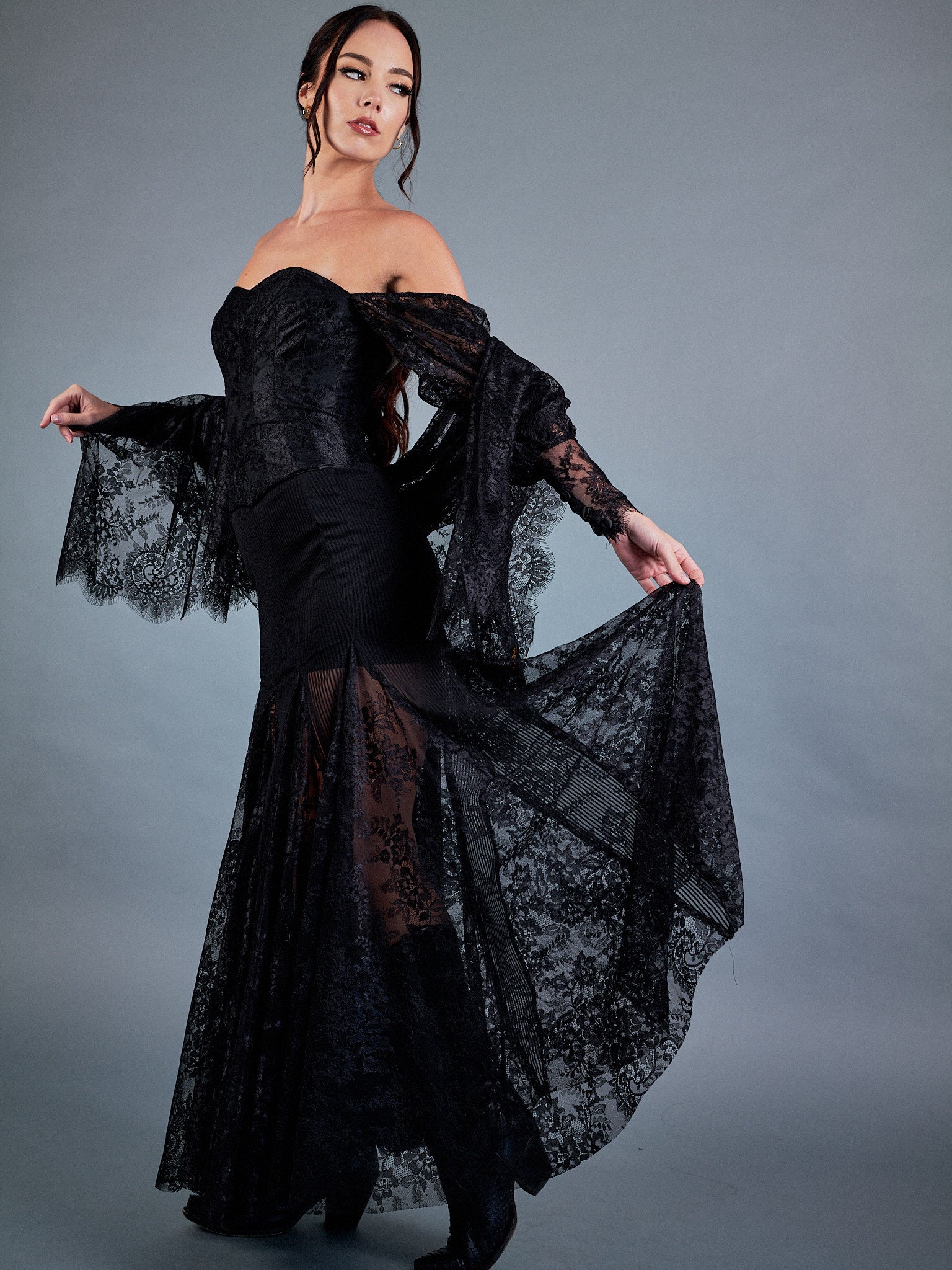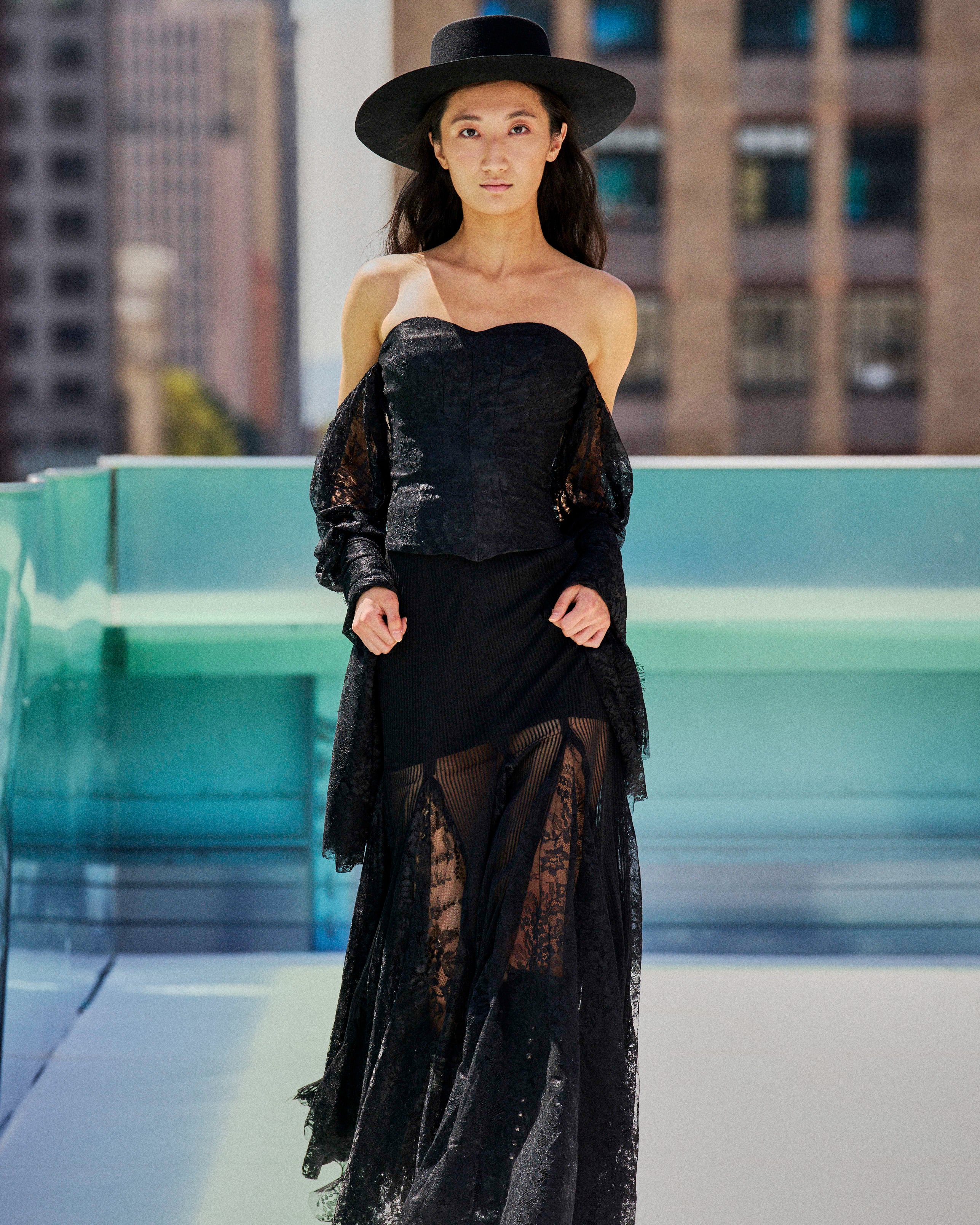 Crafted in black lace detailing, the double-scalloped design features hand-rolled edges and is enhanced by its sheer delicate nature. The soft and lightweight rectangular scarf may be laid over the head or draped around the arms to complete the look.
- Material: 100% Polyester
- Made in the United States
Don't see your size? Contact us.