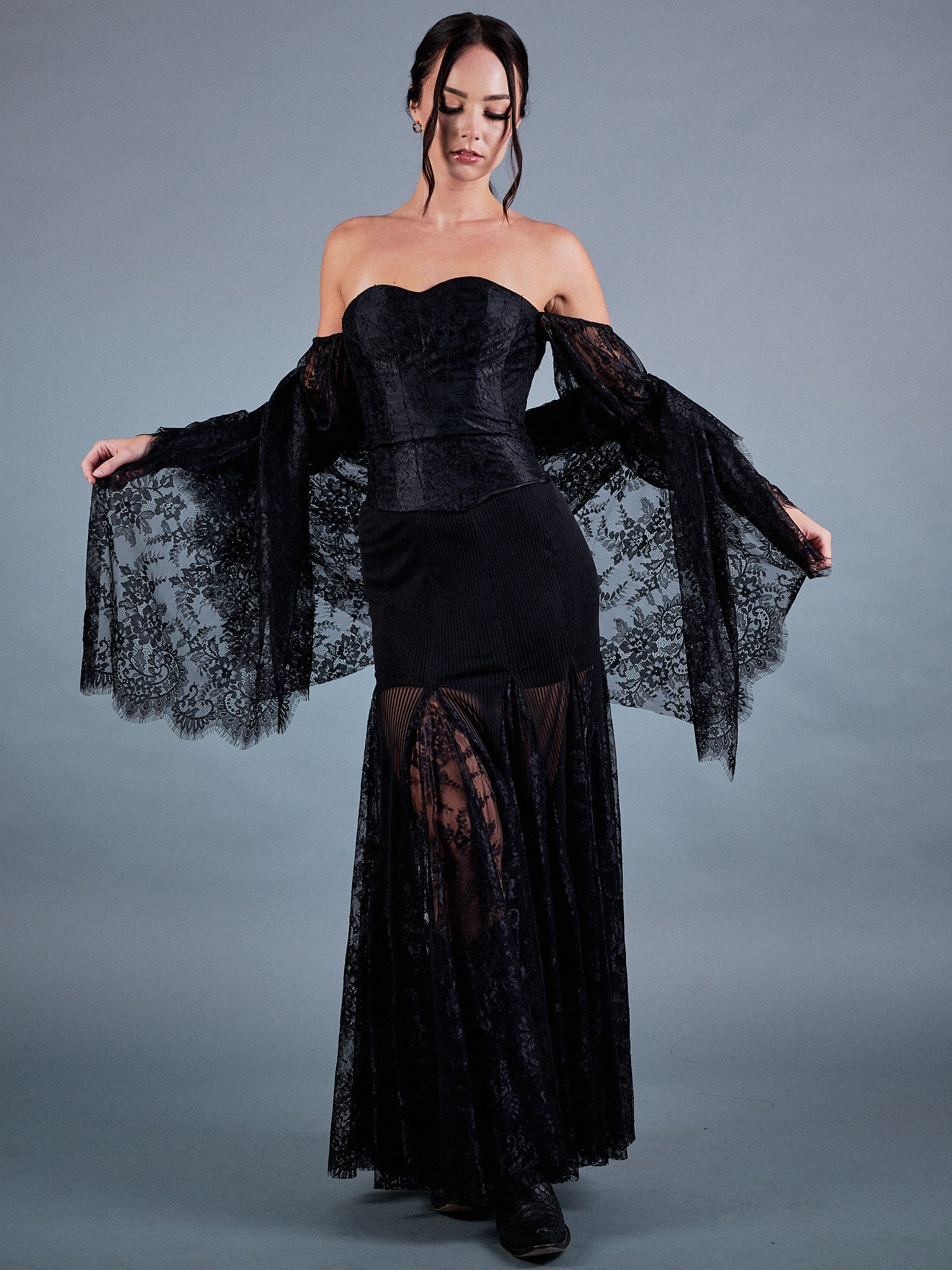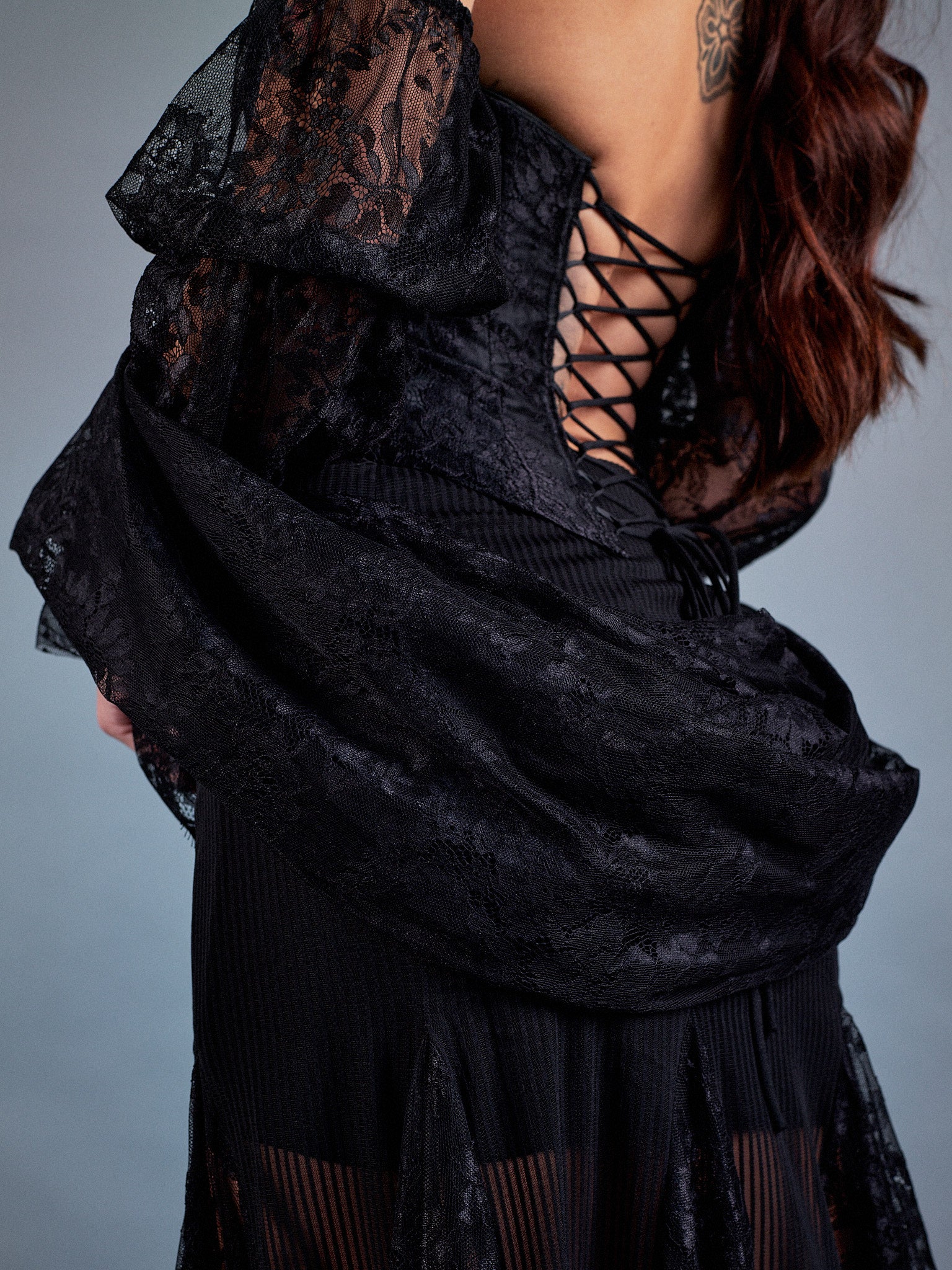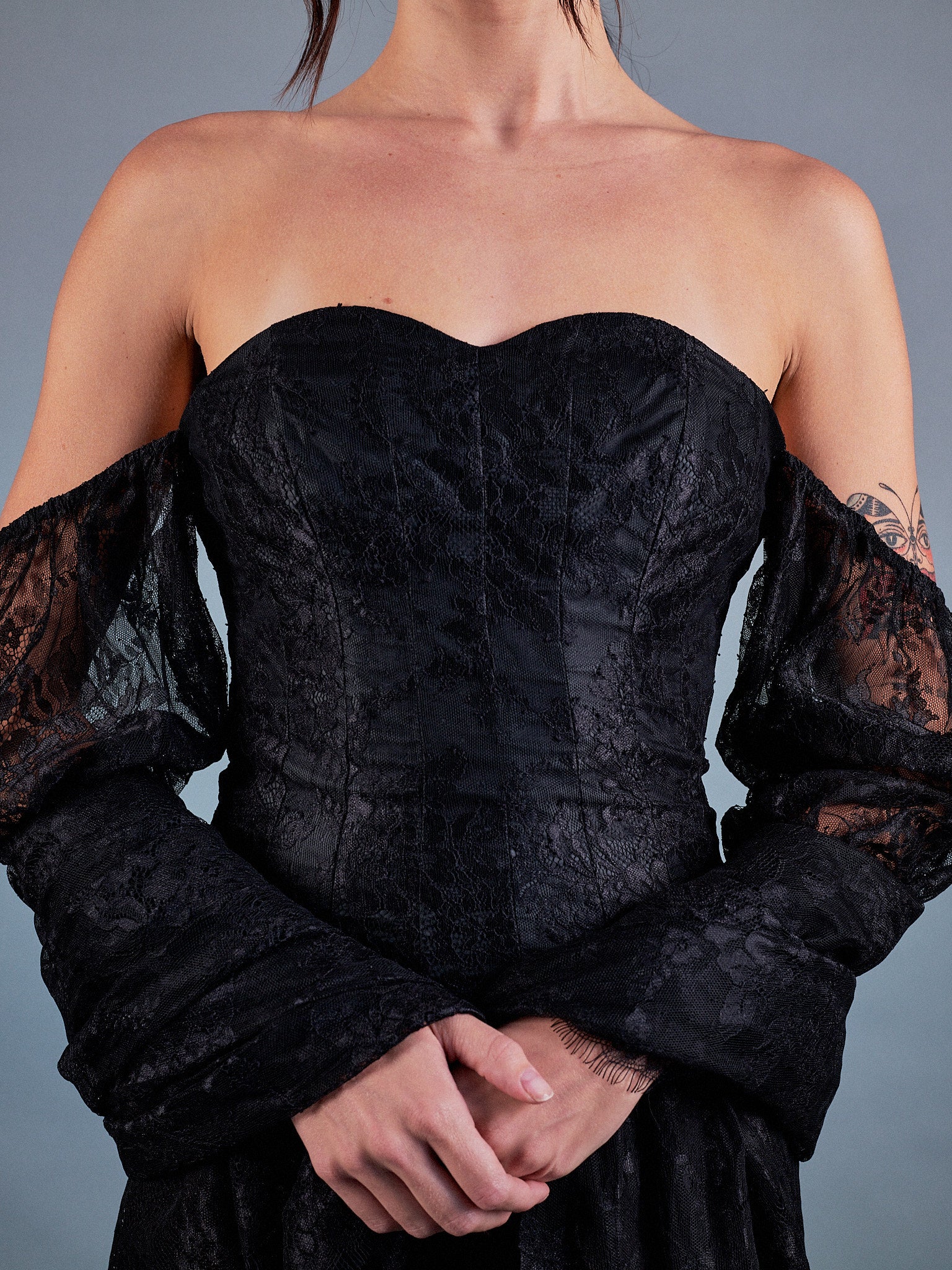 The Billie Corset is adorned with delicate floral lace and is crafted to tastefully accentuate your waist. Its lace-up feature reveals the back, while beautifully draped sleeves fall off the shoulders. It pairs perfectly with the entire Billie creations and creates a resounding evening look. Lead your lovely ladies through the parlor and leave your guests stunned in this look, we know you will never be forgotten.

- Off the shoulder fitted sleeves
- Fully lined
- Buttoned tall cuffs
- Back lace-up detail
- Material: 100% polyester
- Made in the United States
Don't see your size? Contact us.