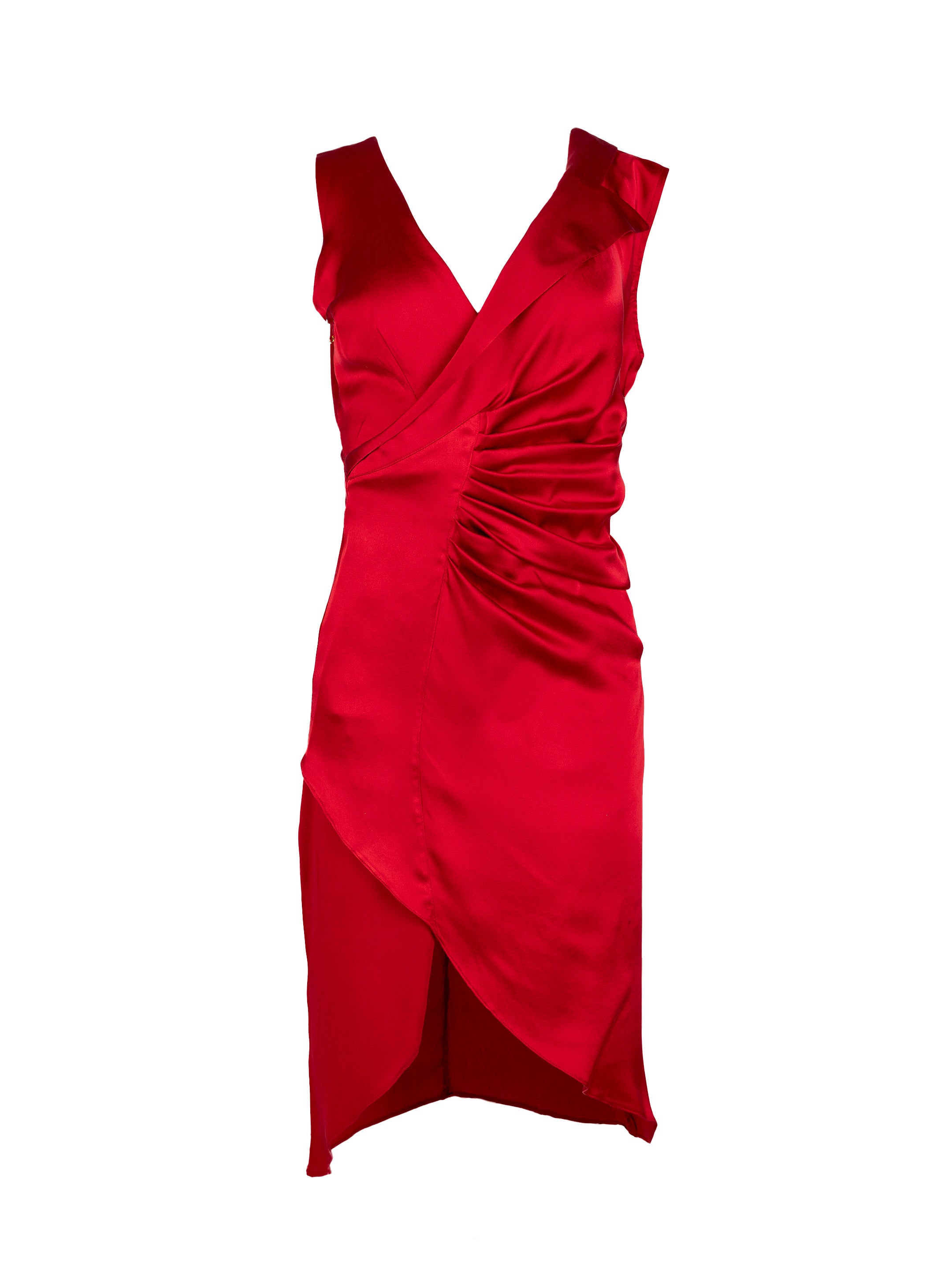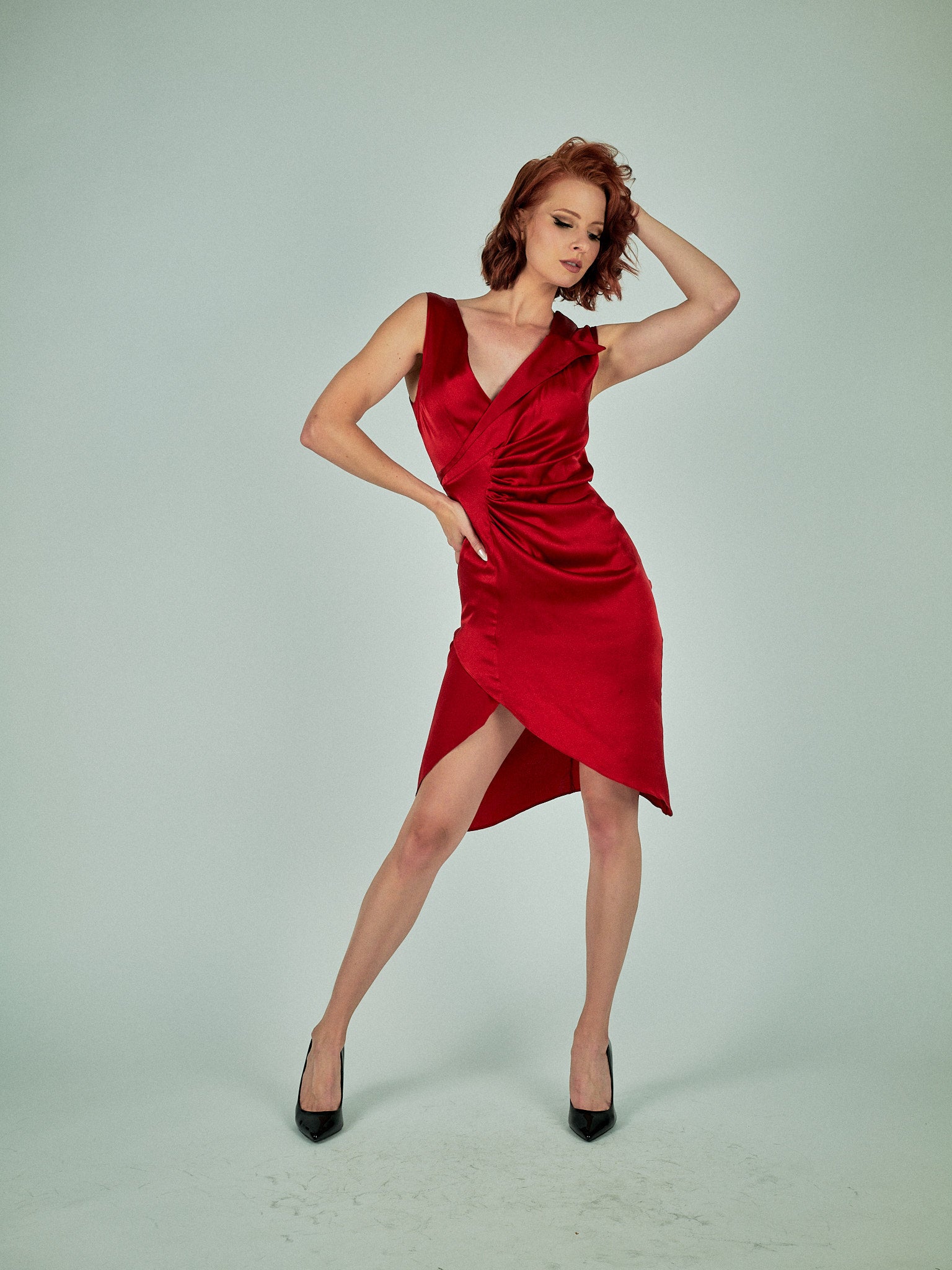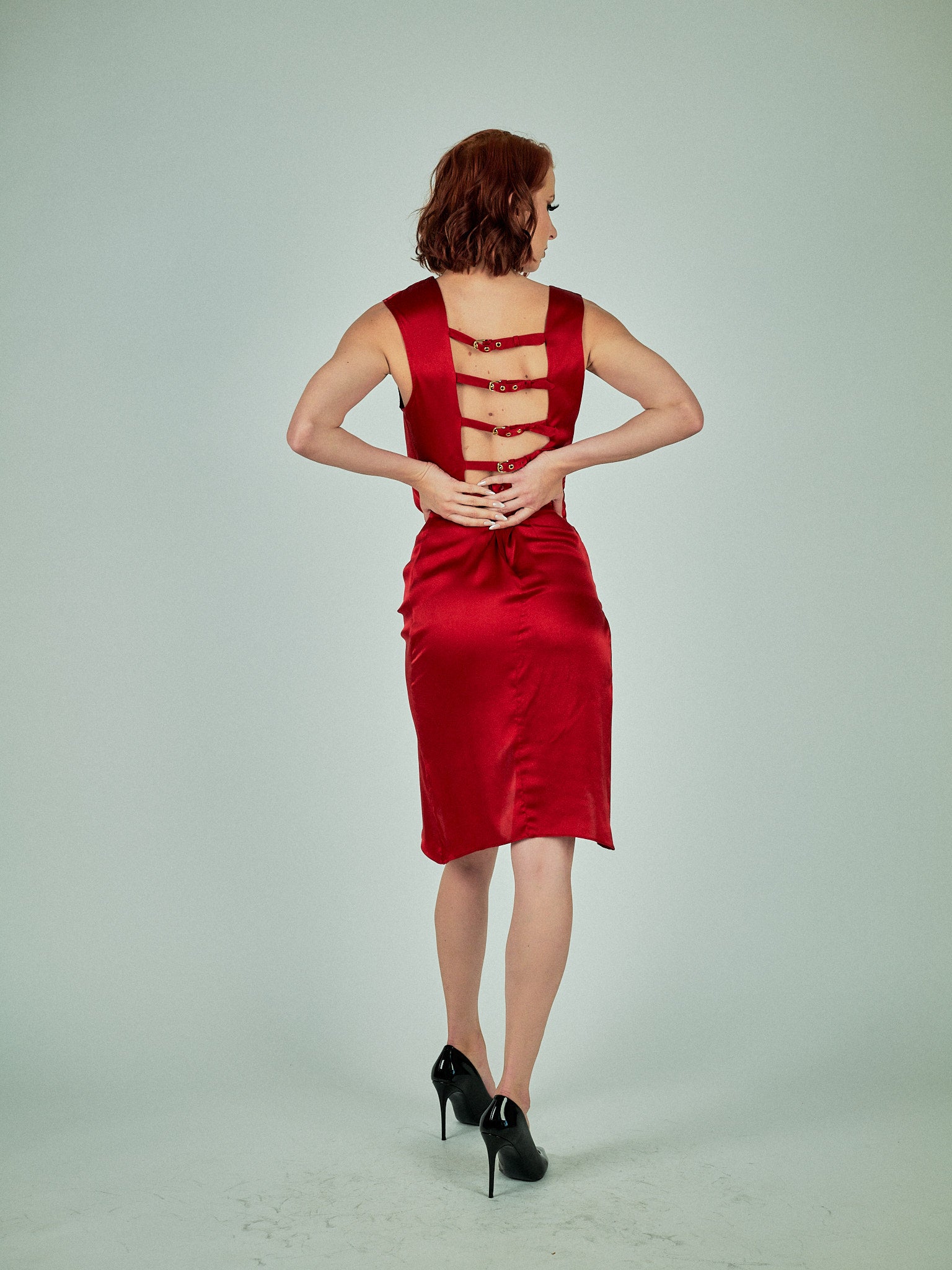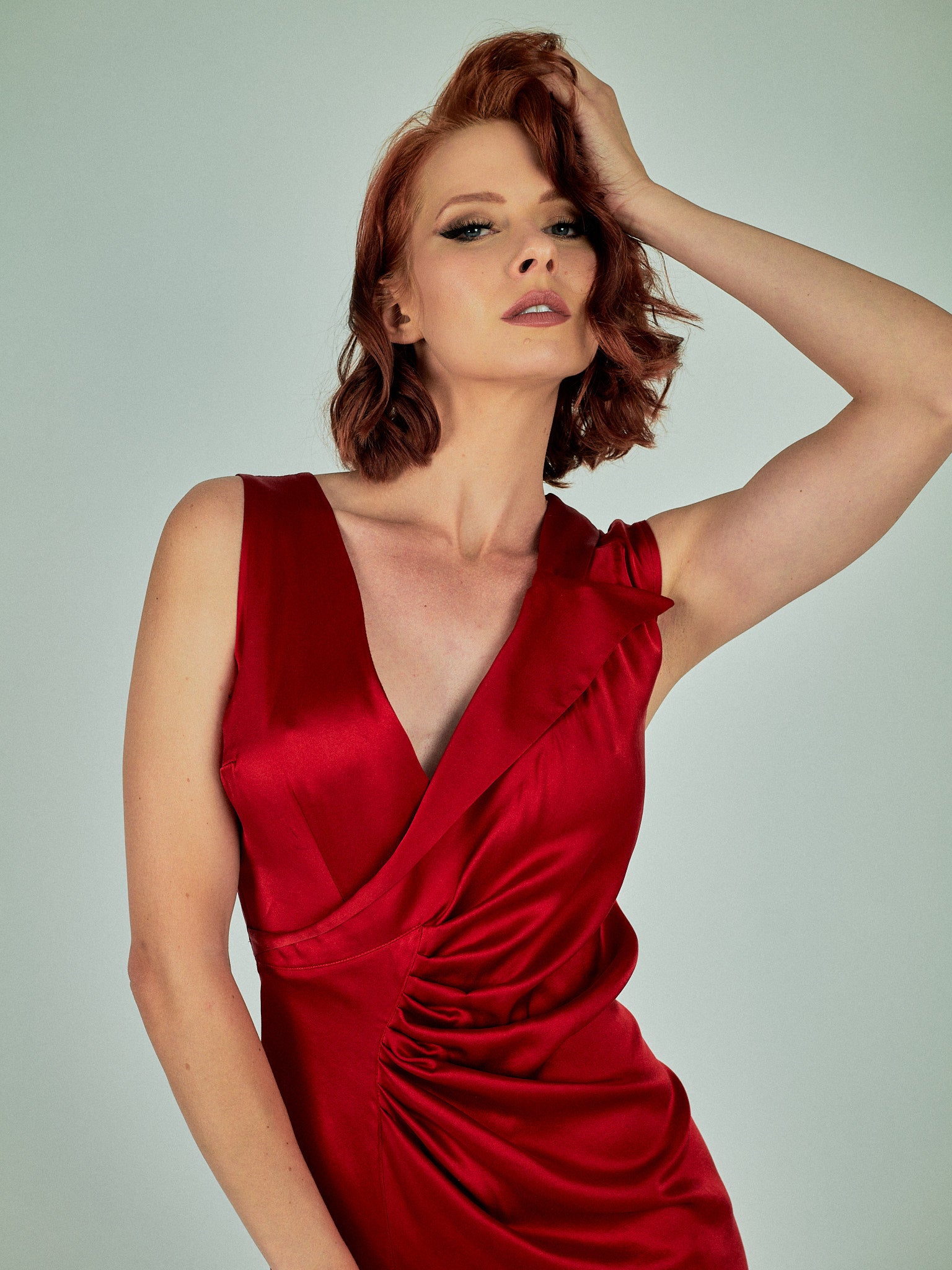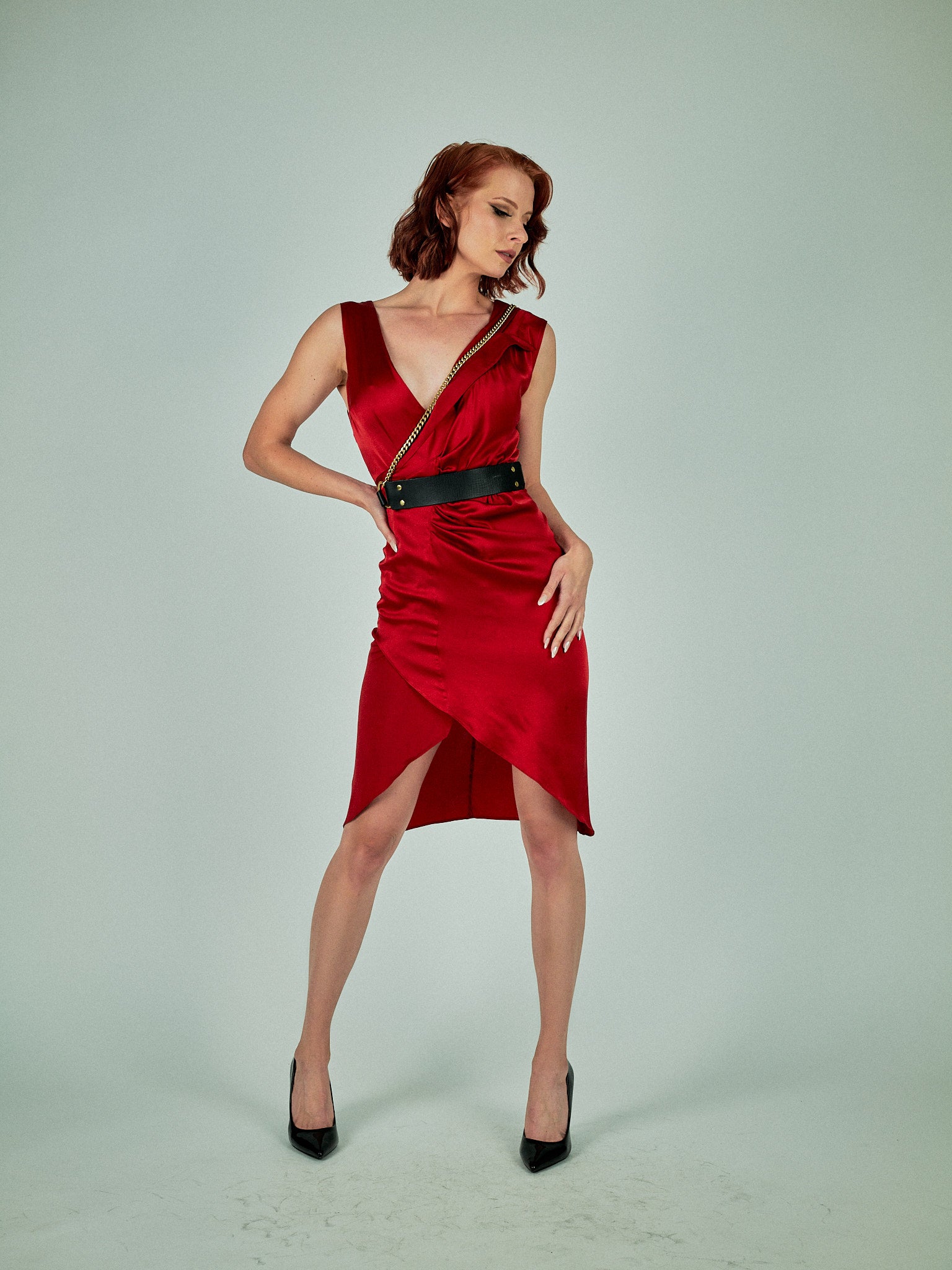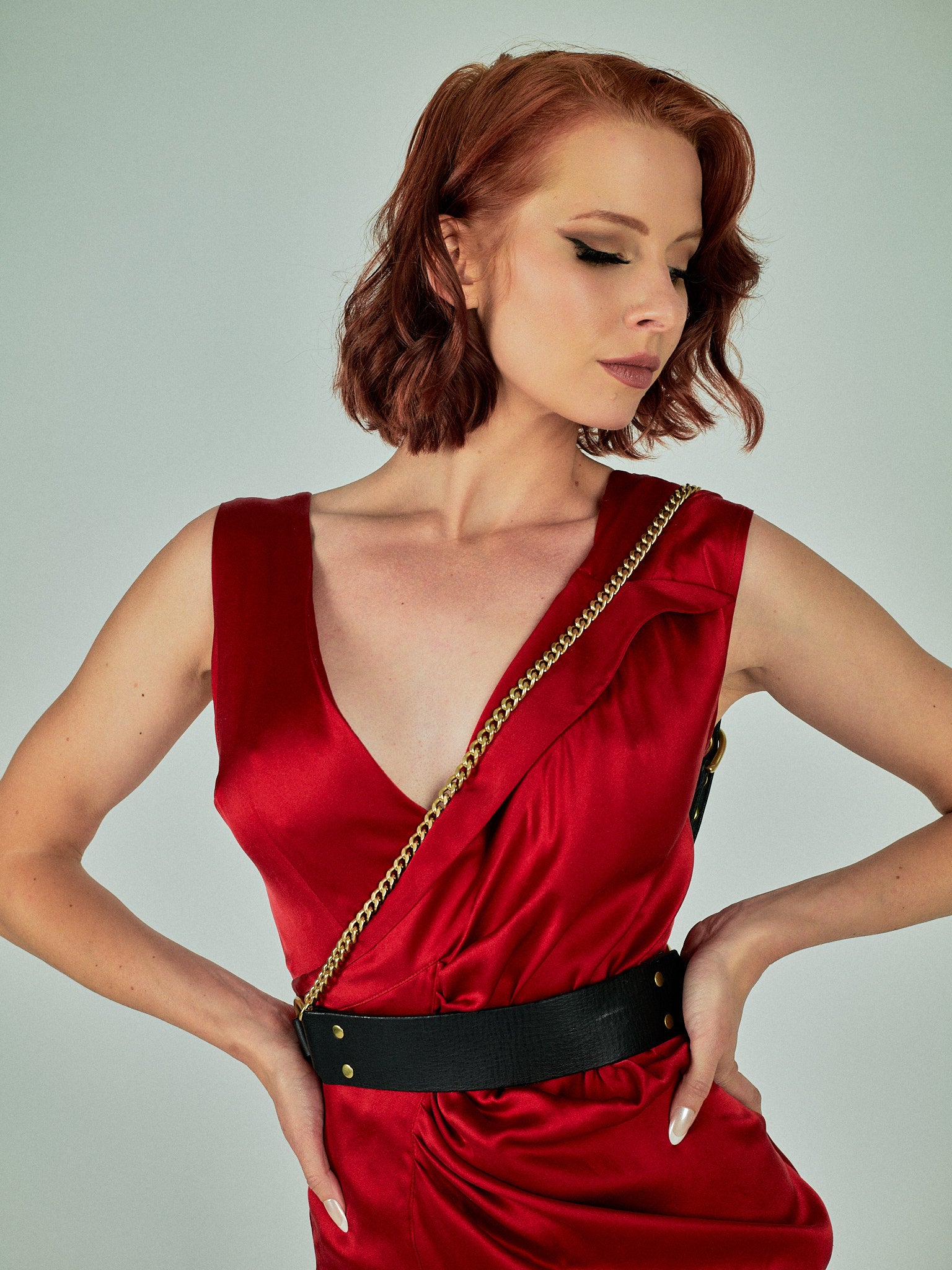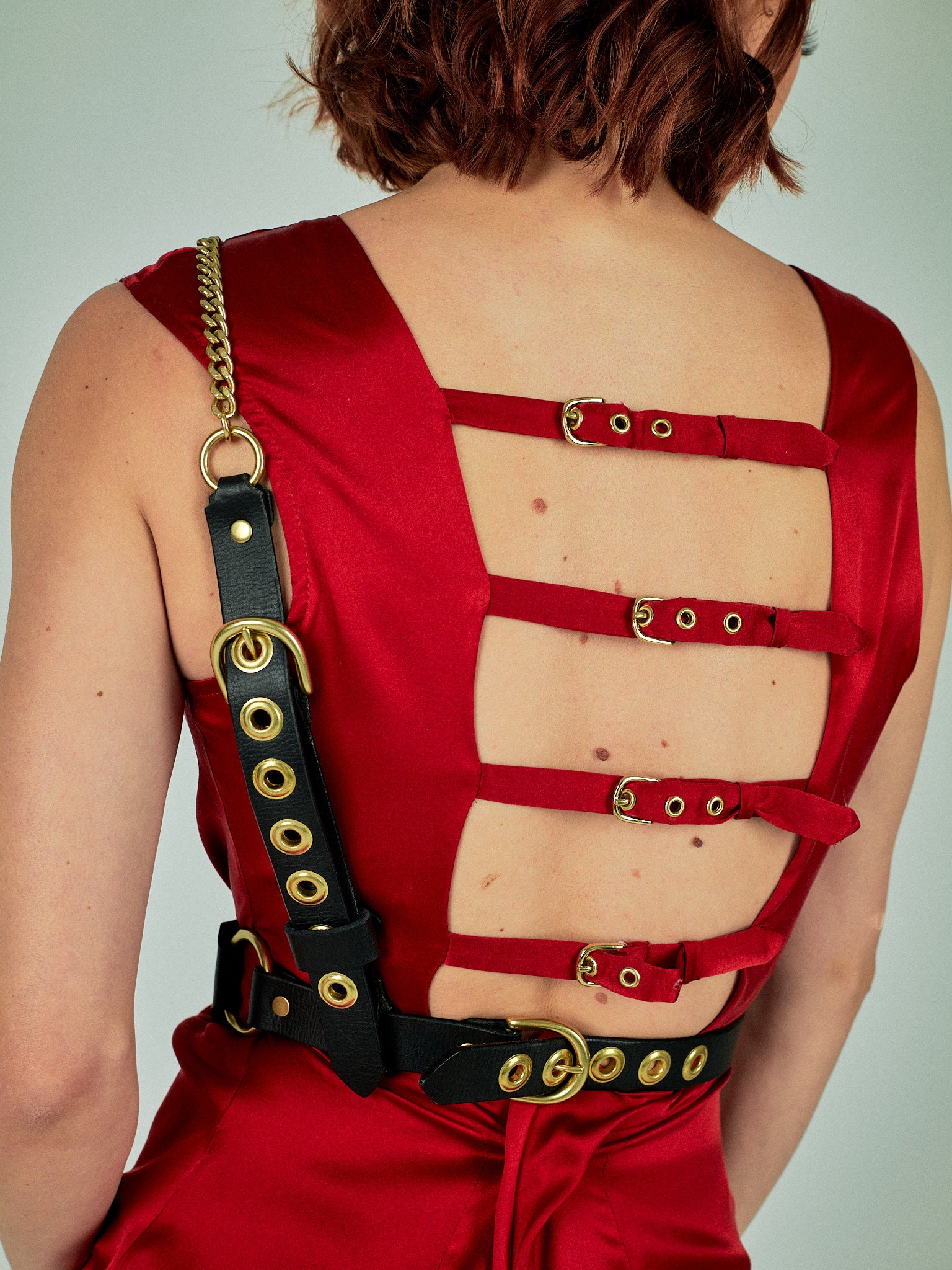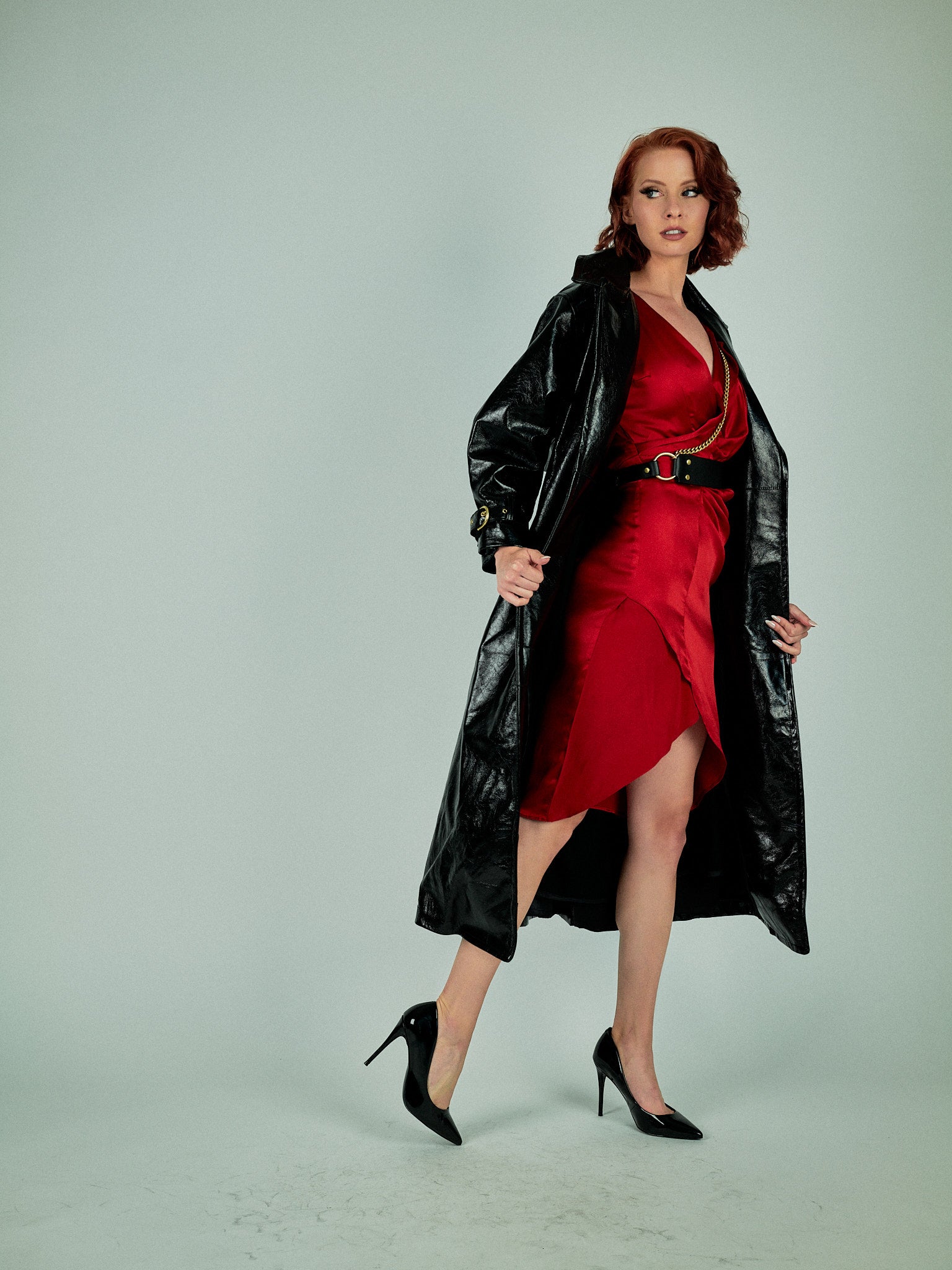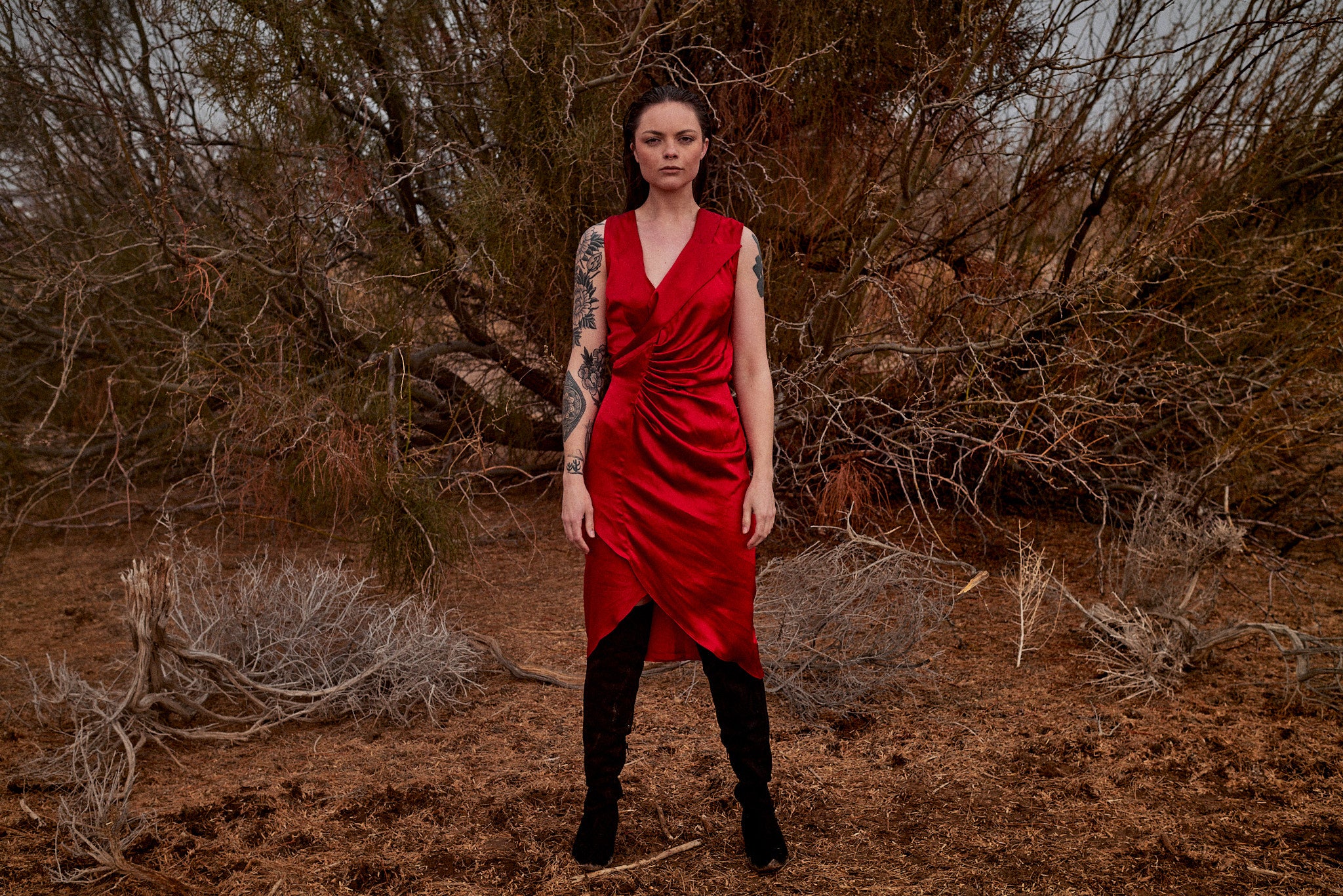 A new take on the classic red dress, the Ava is a lustrous ruby red and made of lightweight material. Its essence is striking and unexpected when viewed from the back. With its ease and effortless presence, Ava straps you in and contours your back with straps that overlap one another.

- Overlapped bodice and skirt
- Buckled back adjustable straps
- Material: 100% Polyester
- Made in the United States
Don't see your size? Contact us.