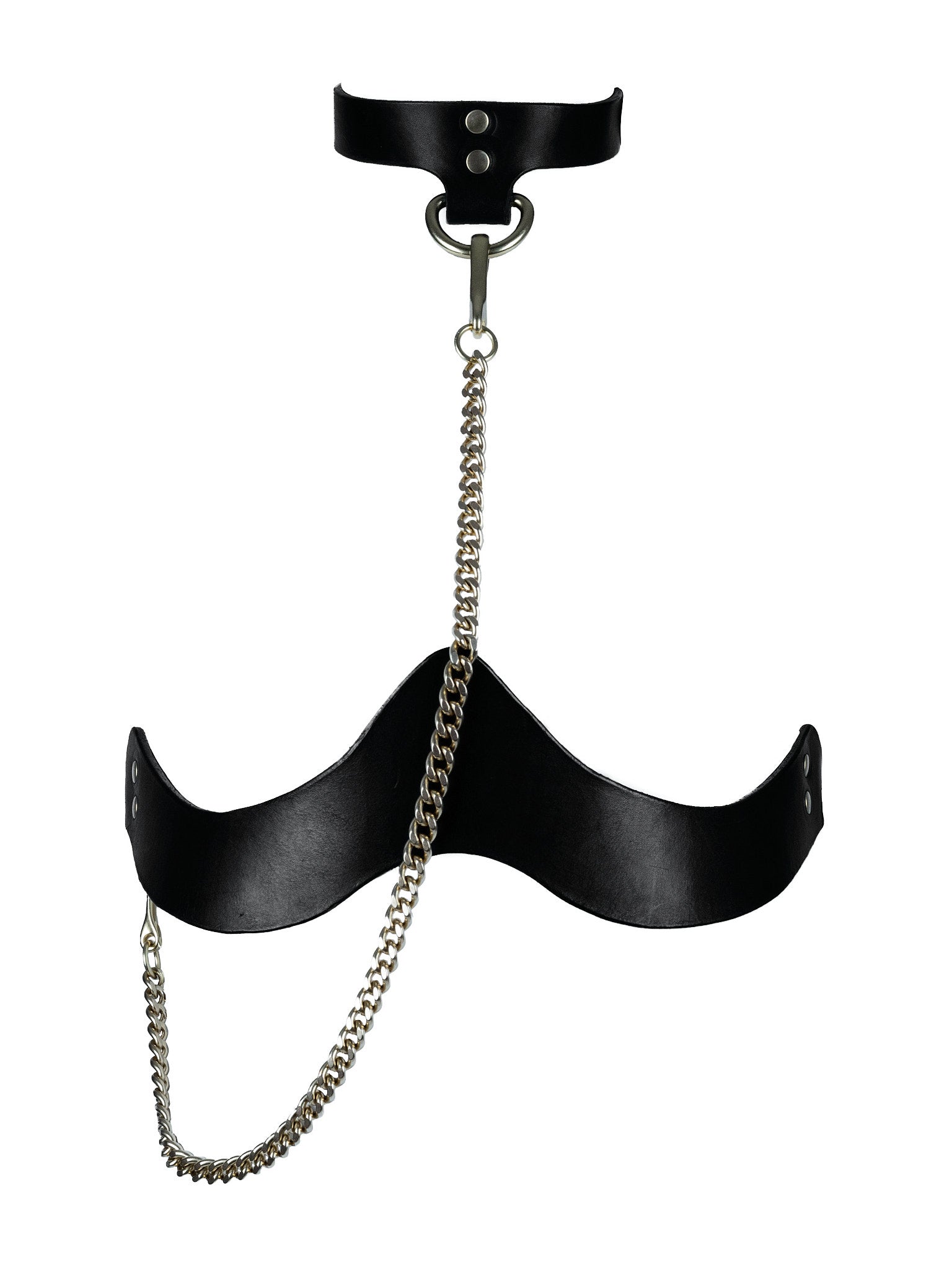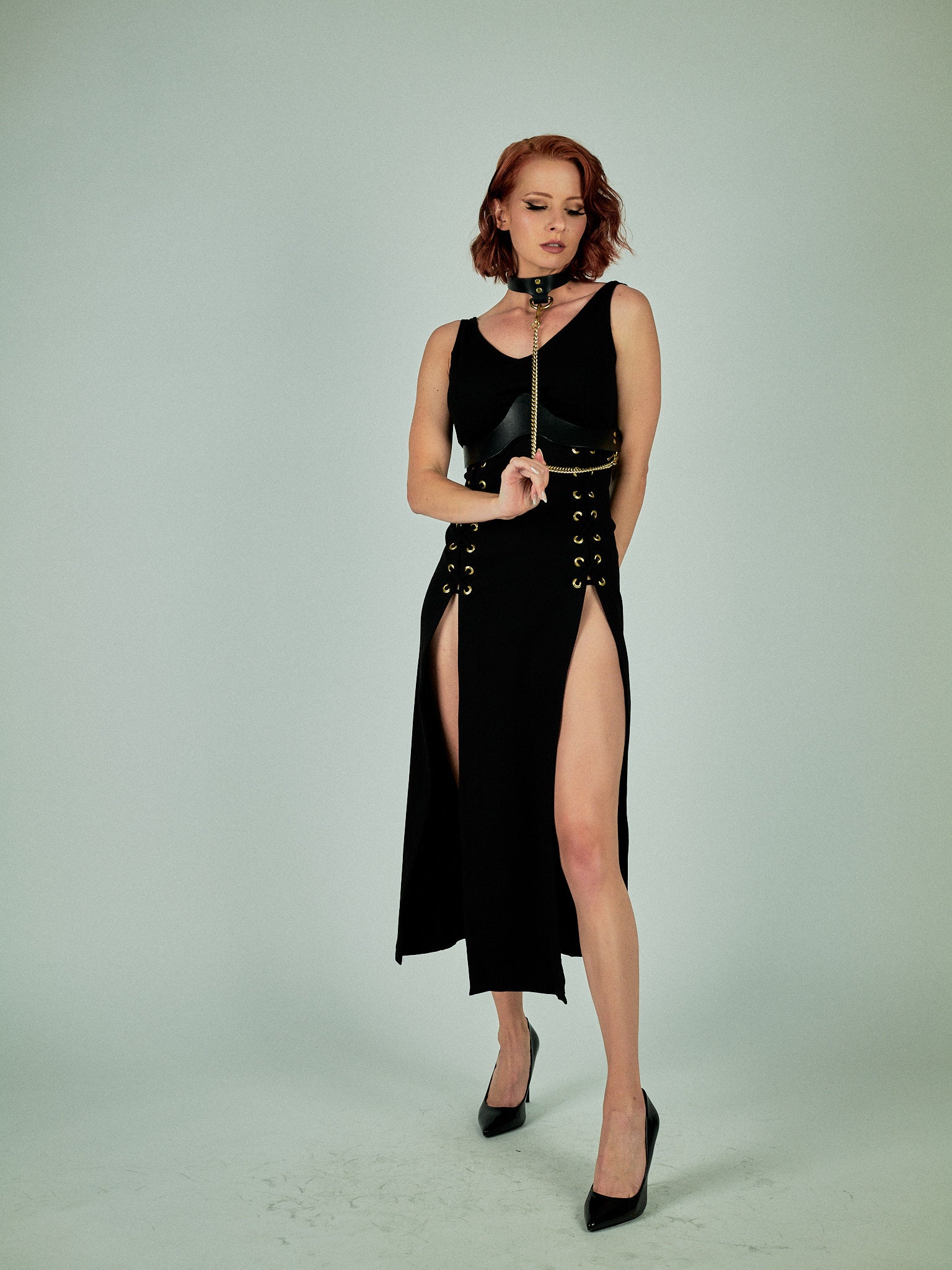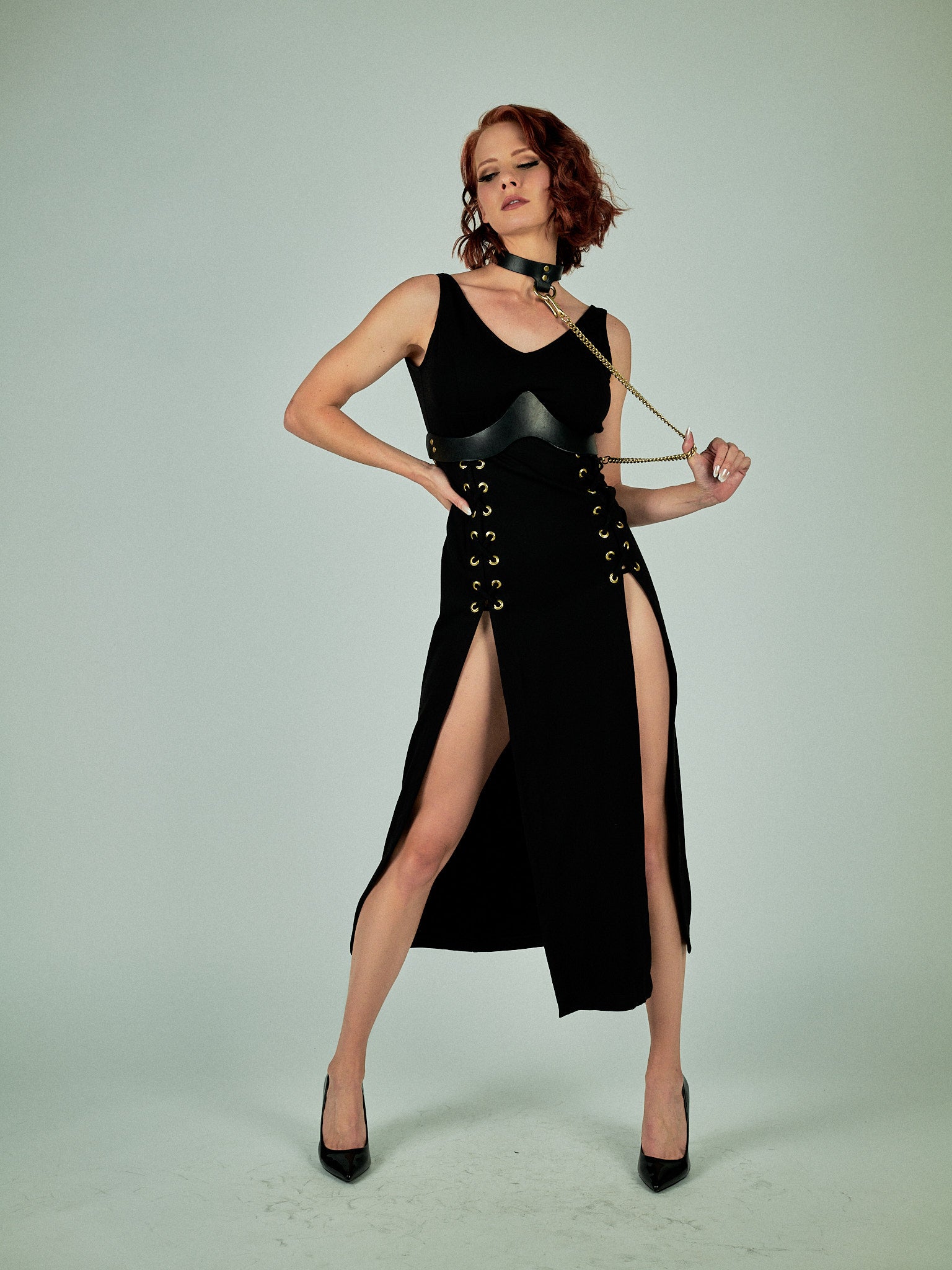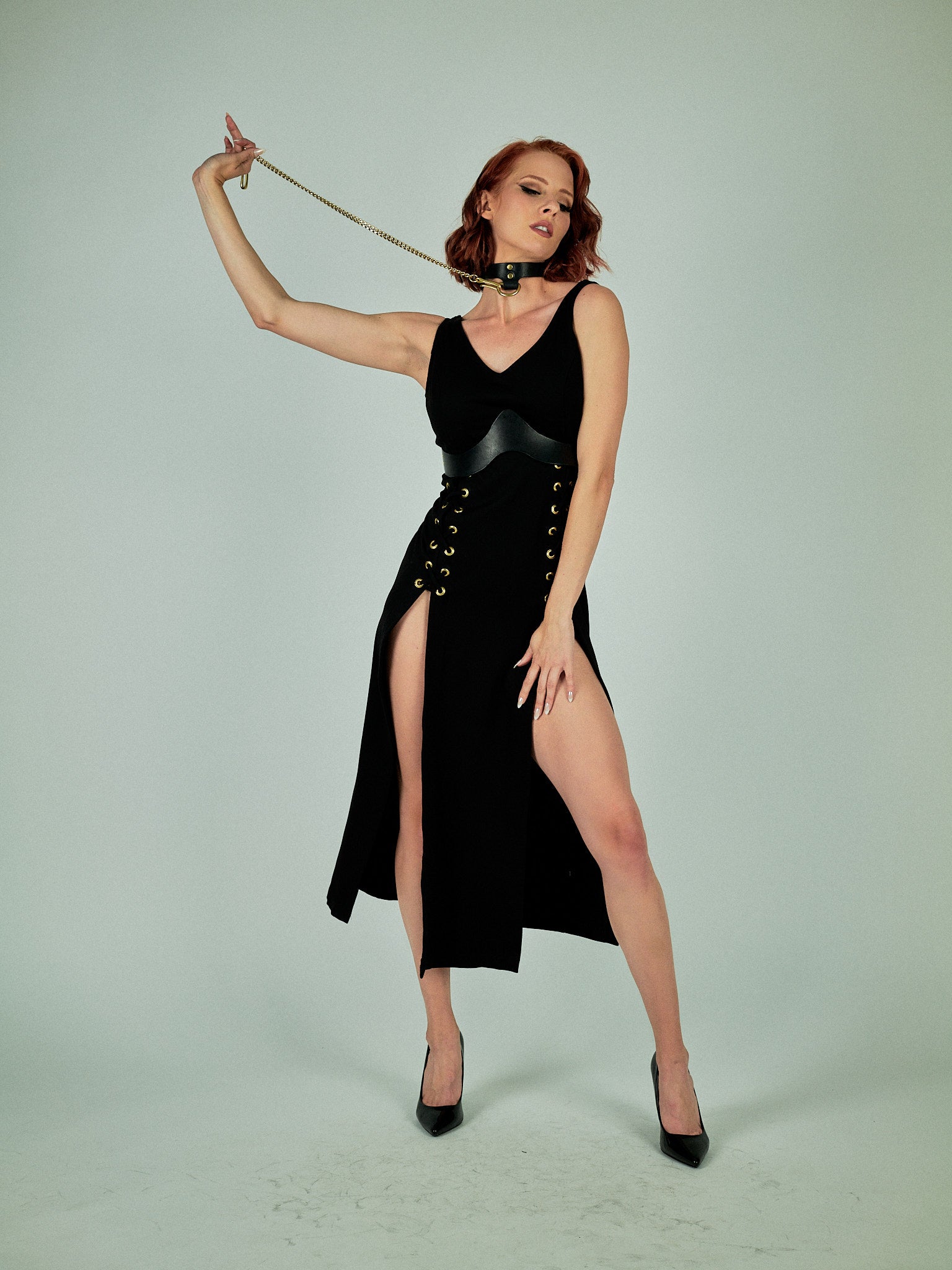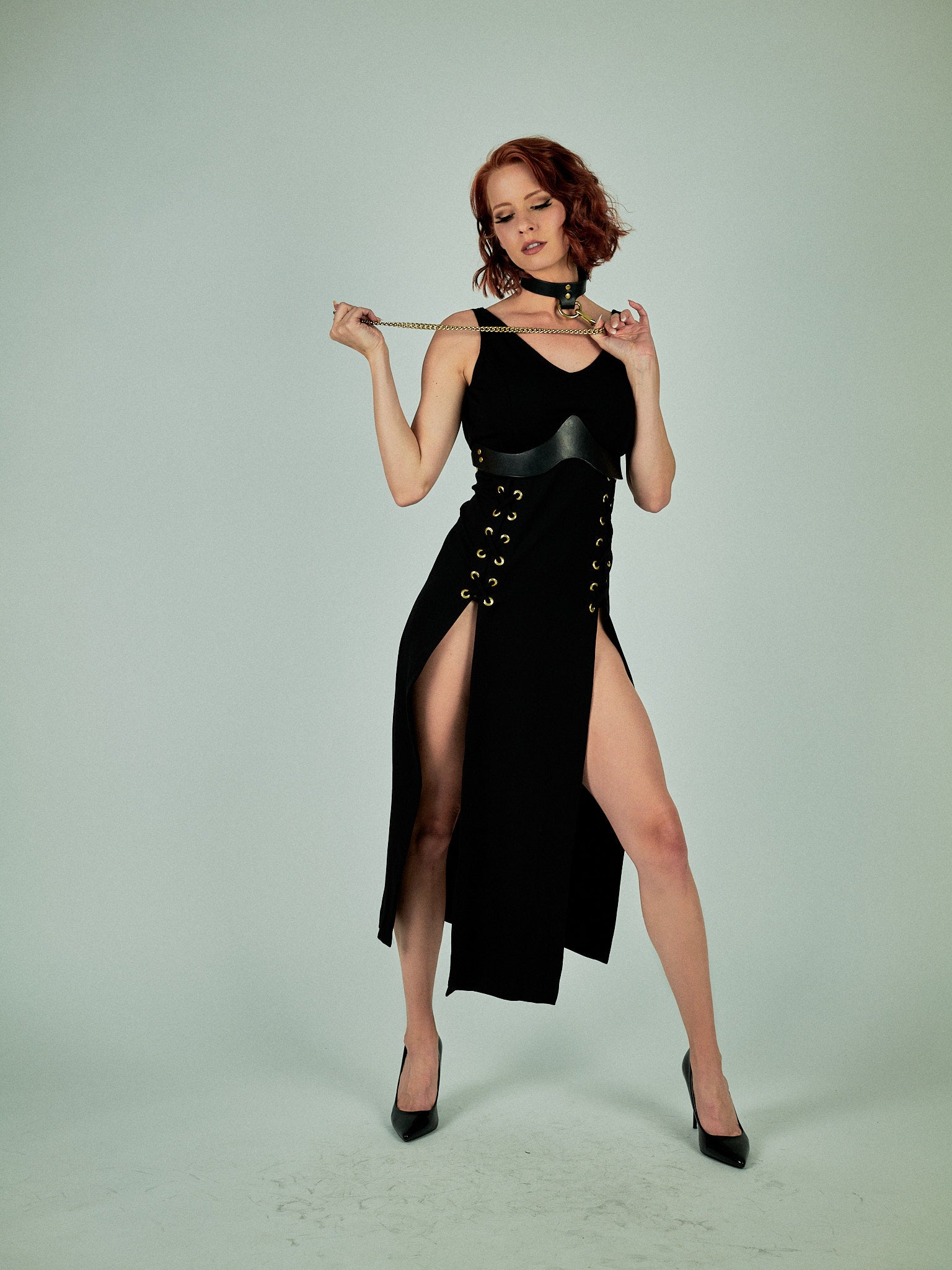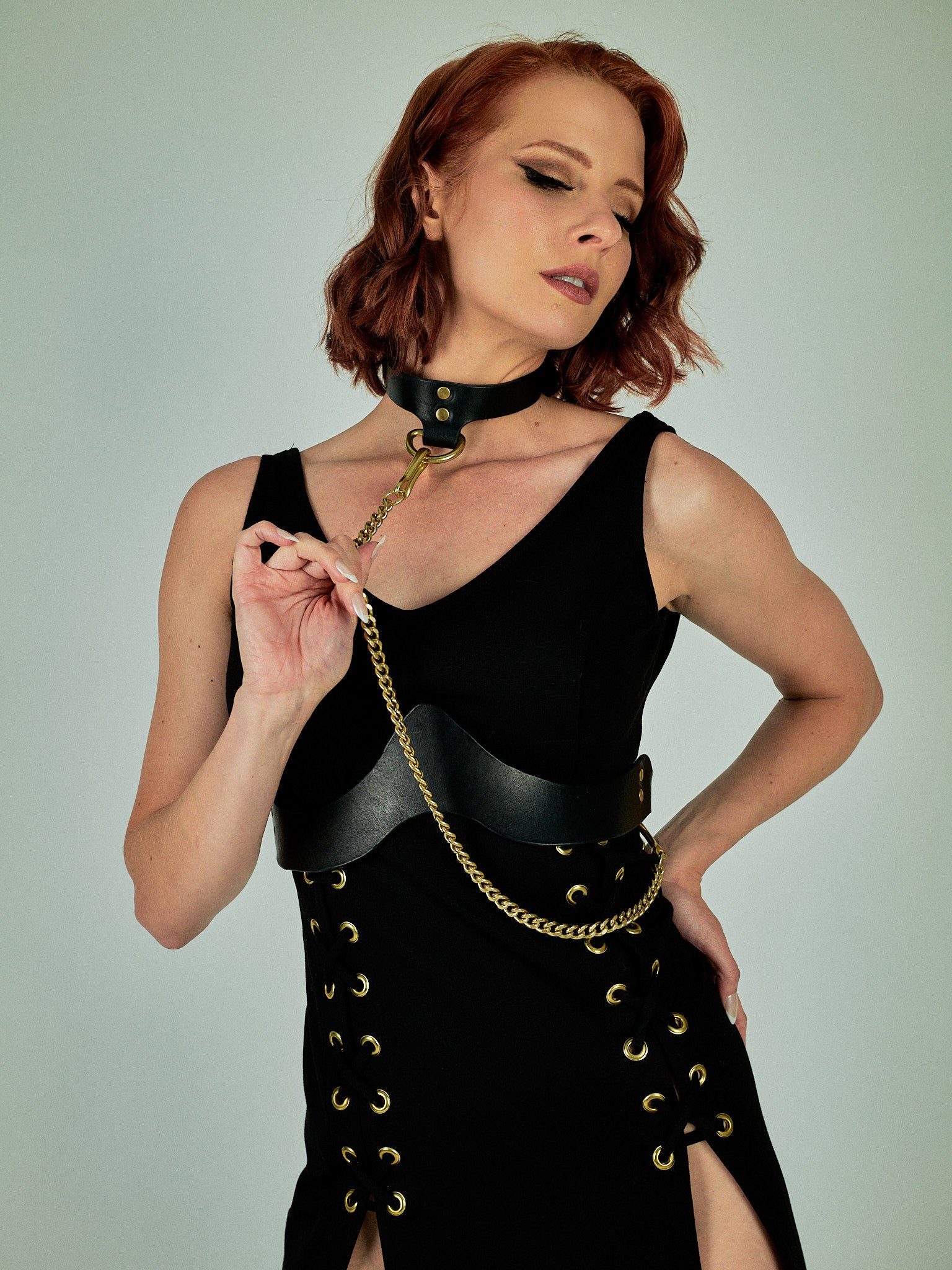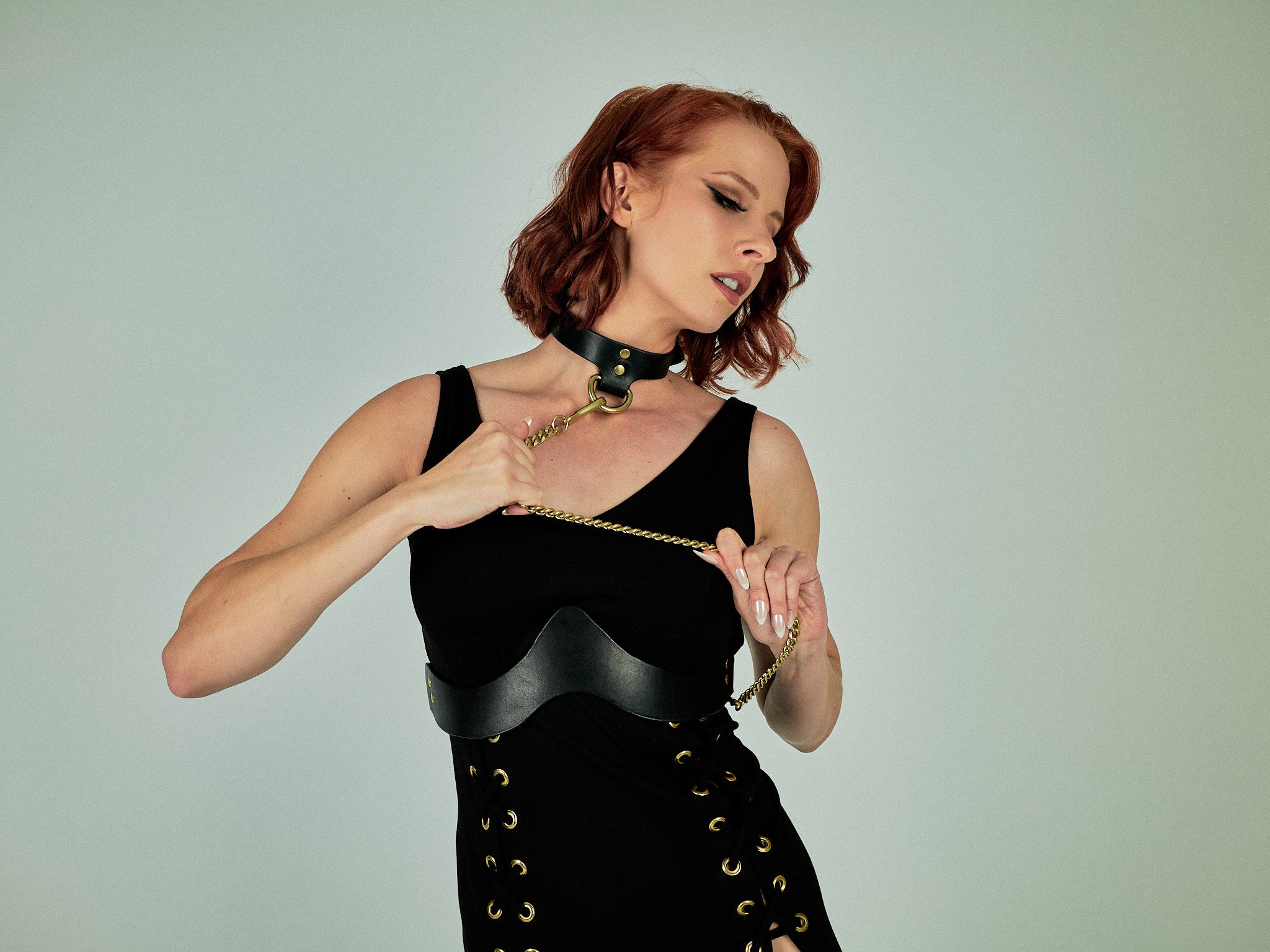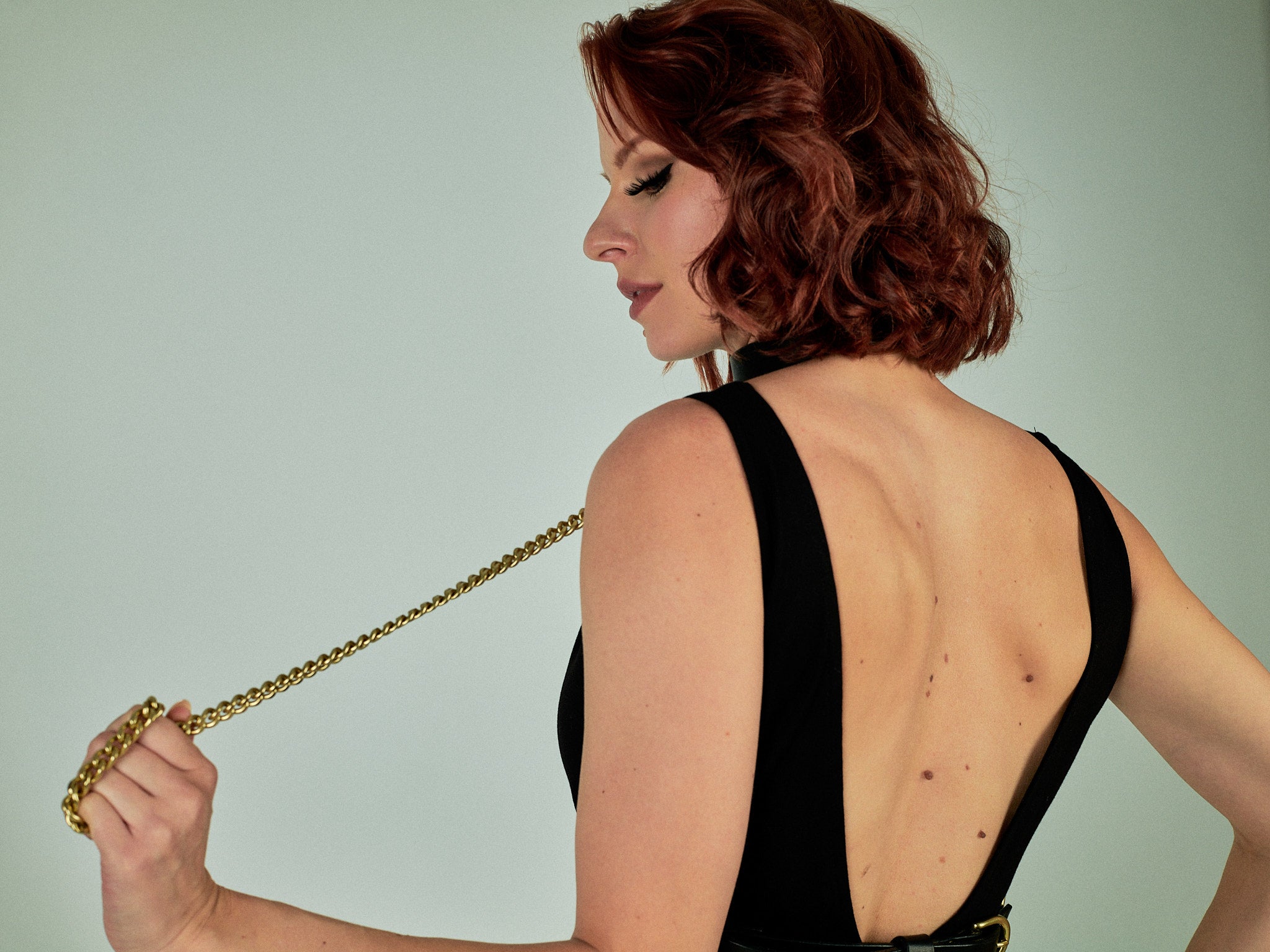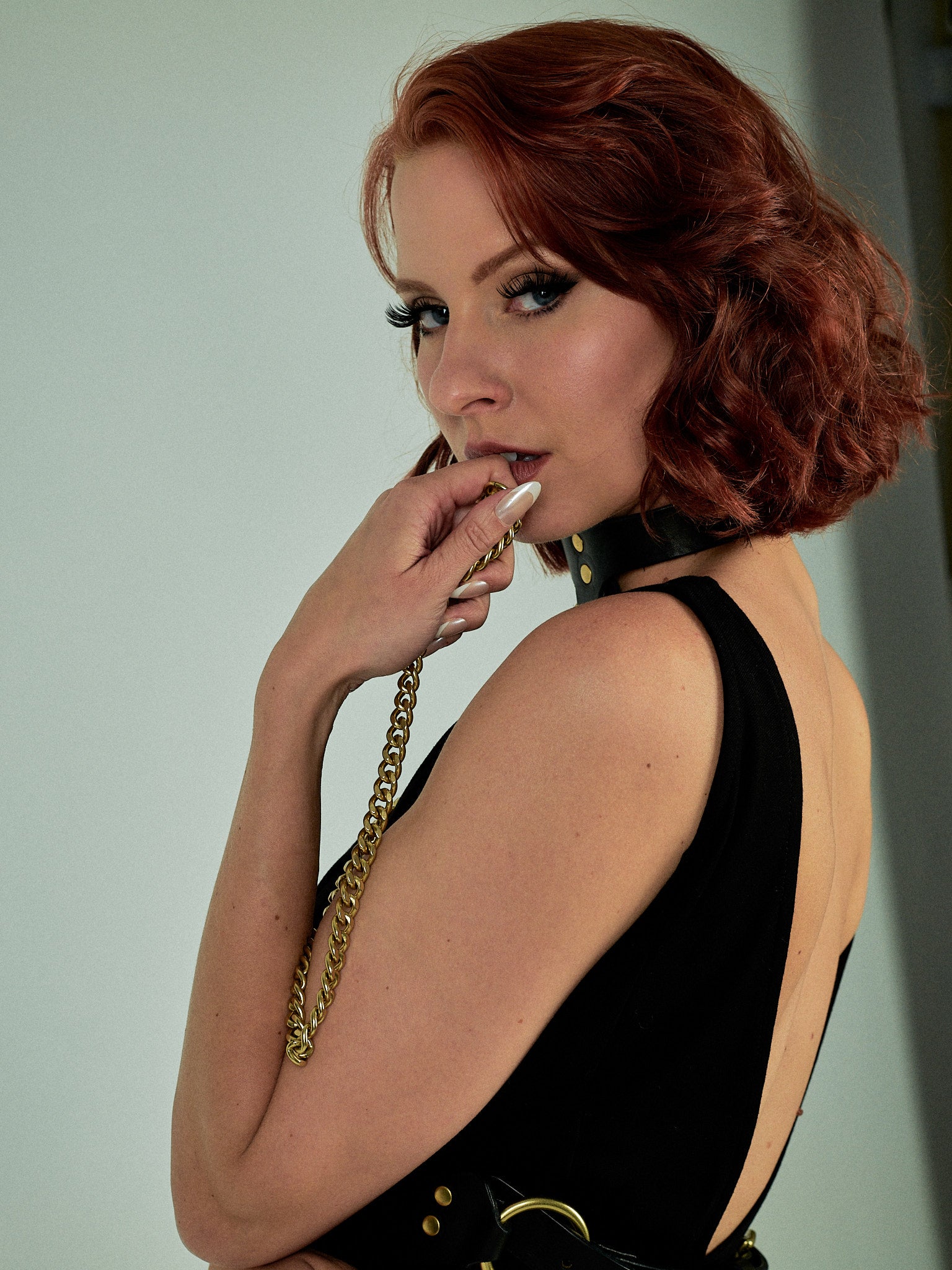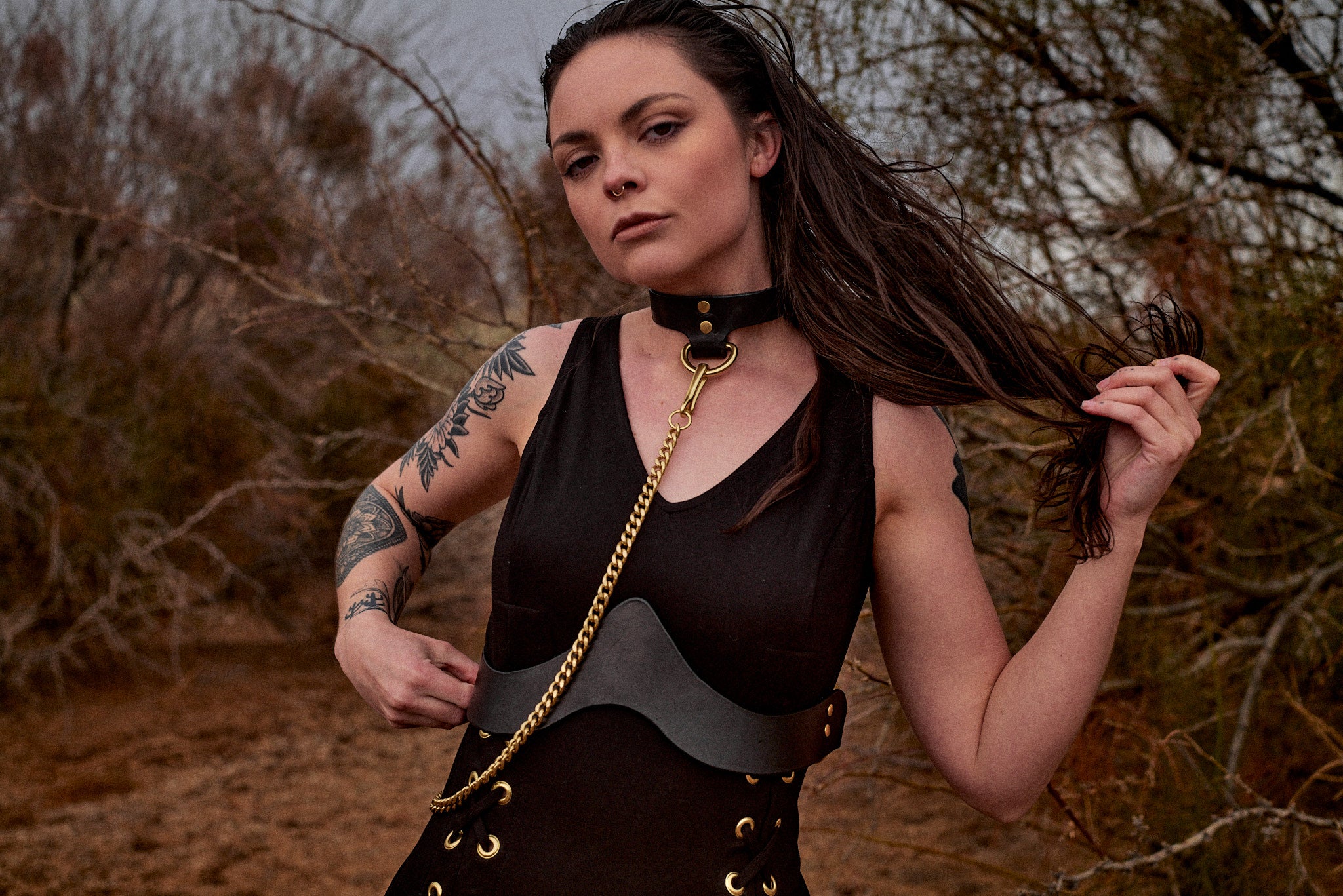 Loved for its dual purpose, use the Sabrina Set with intention. Adorn yourself with our sculpted under-bust harness, and step into your boldest self. Crafted from smooth leather and draped with robust chains—an iconic FDL signature. The harness shapes the bust, sitting just underneath, drawing your admirer's eyes up to your neck or just below. It features a heavy brass chain with fish hooks that can be detached and be used as a lead. The belt can be worn separately or together with the collar. Wear Sabrina for an unforgettable night out, and pair it with the Sabrina Dress to pull it all together.

- D-ring Collar
- Removable Natural Brass Chain
- Adjustable Belt Closure
- Material: 100% Bovine Leather
- Made in the United States
Don't see your size? Contact us.