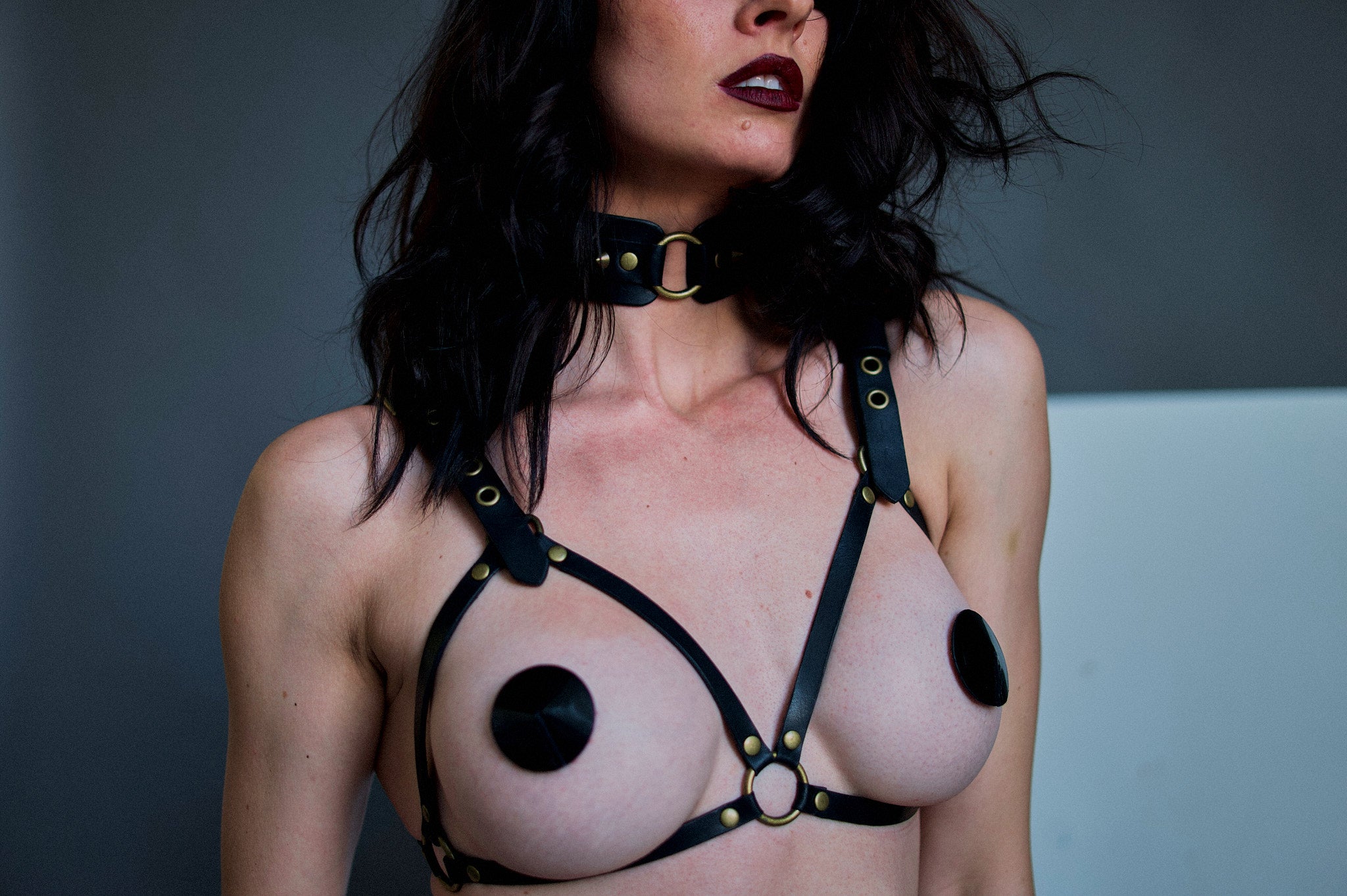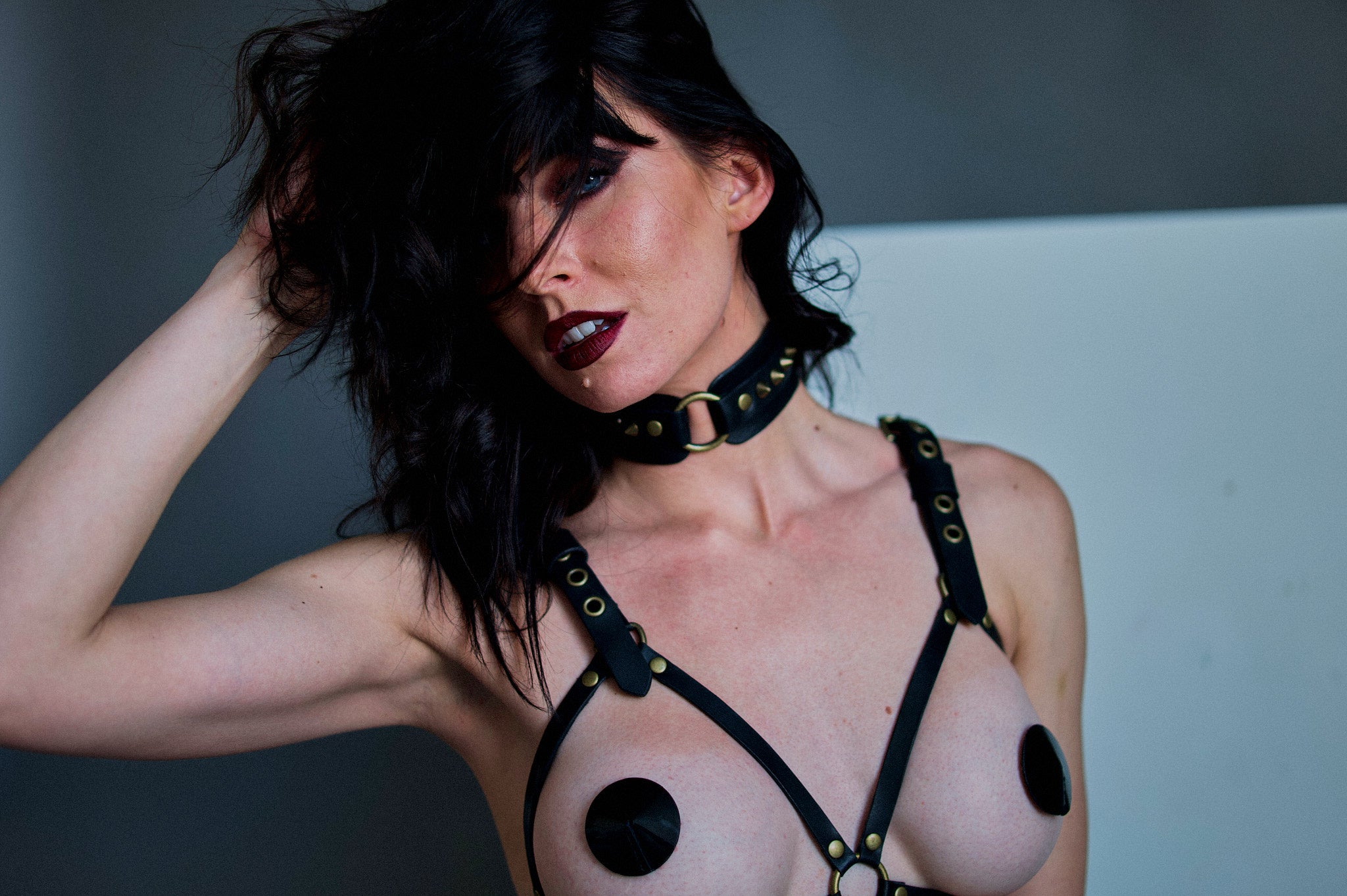 The Beatrix Bra is a simple and elegant design. Made to highlight as much of the chest as possible, there is only enough leather to accentuate your shape. Fun and head-turning with or without a shirt, it can be layered over a t-shirt or paired with The Beatrix Thong for a night where you will never be forgotten.

- Silver hardware
- Material: 100% lambskin, 100% bovine leather
- Made in the United States
Don't see your size? Contact us.