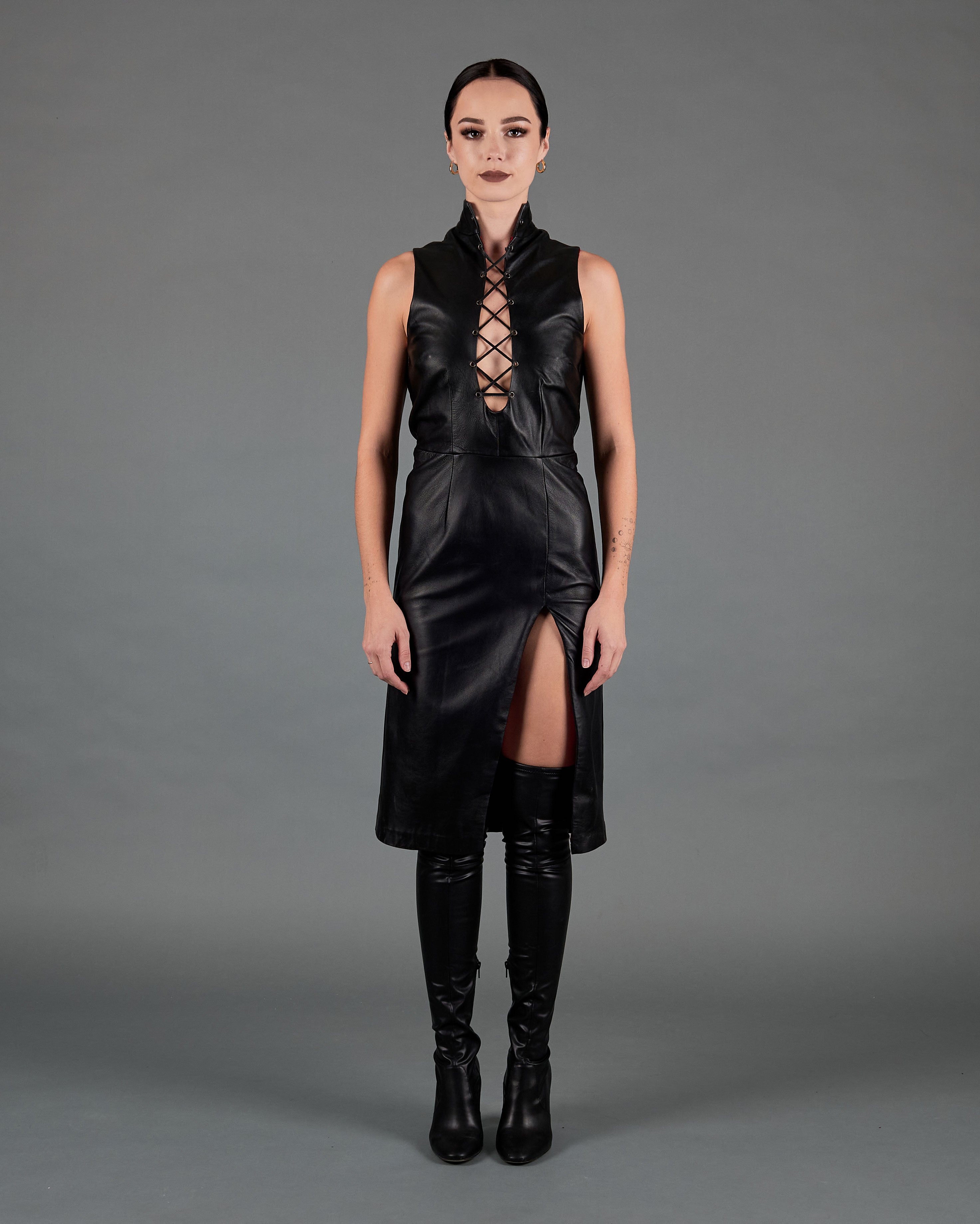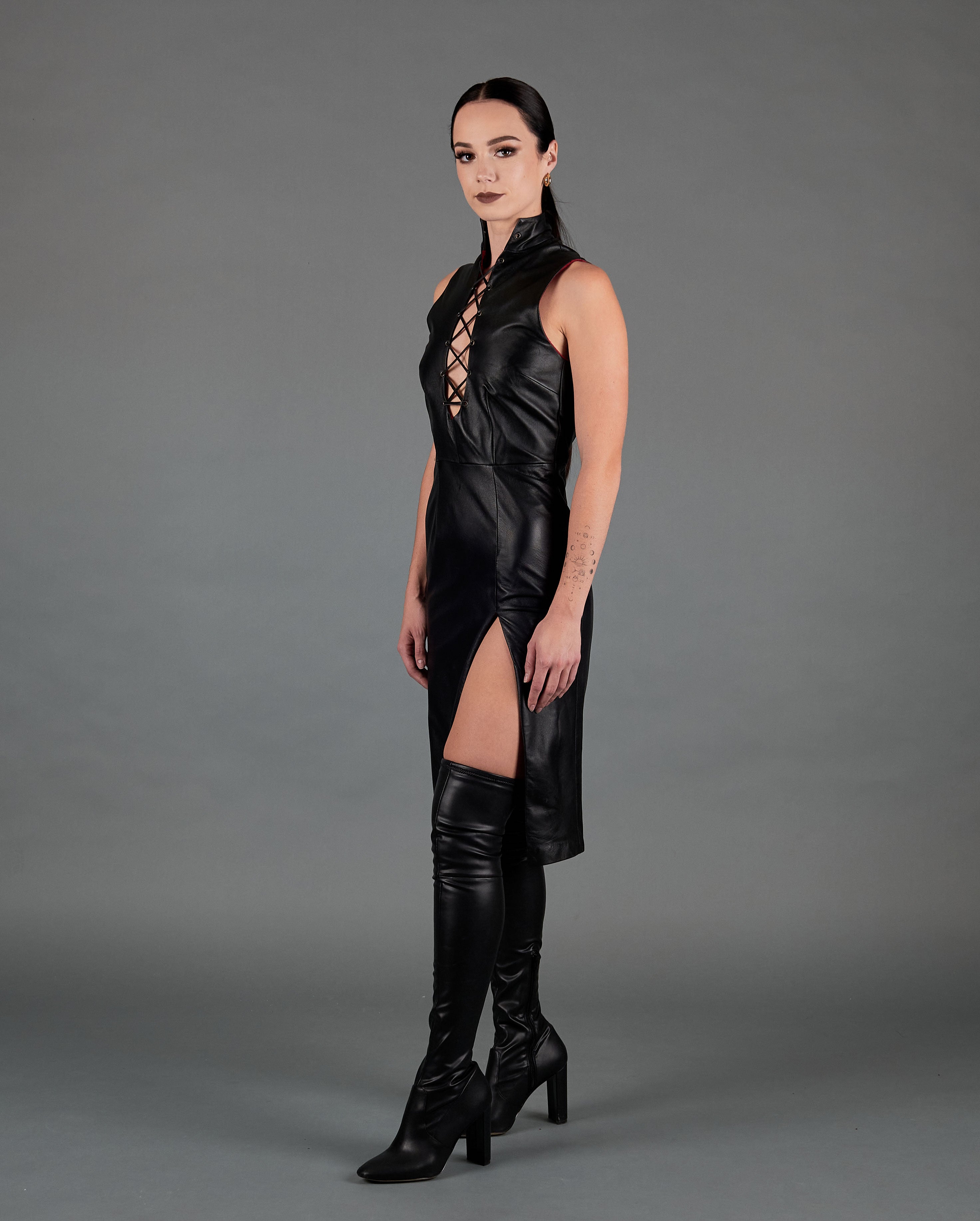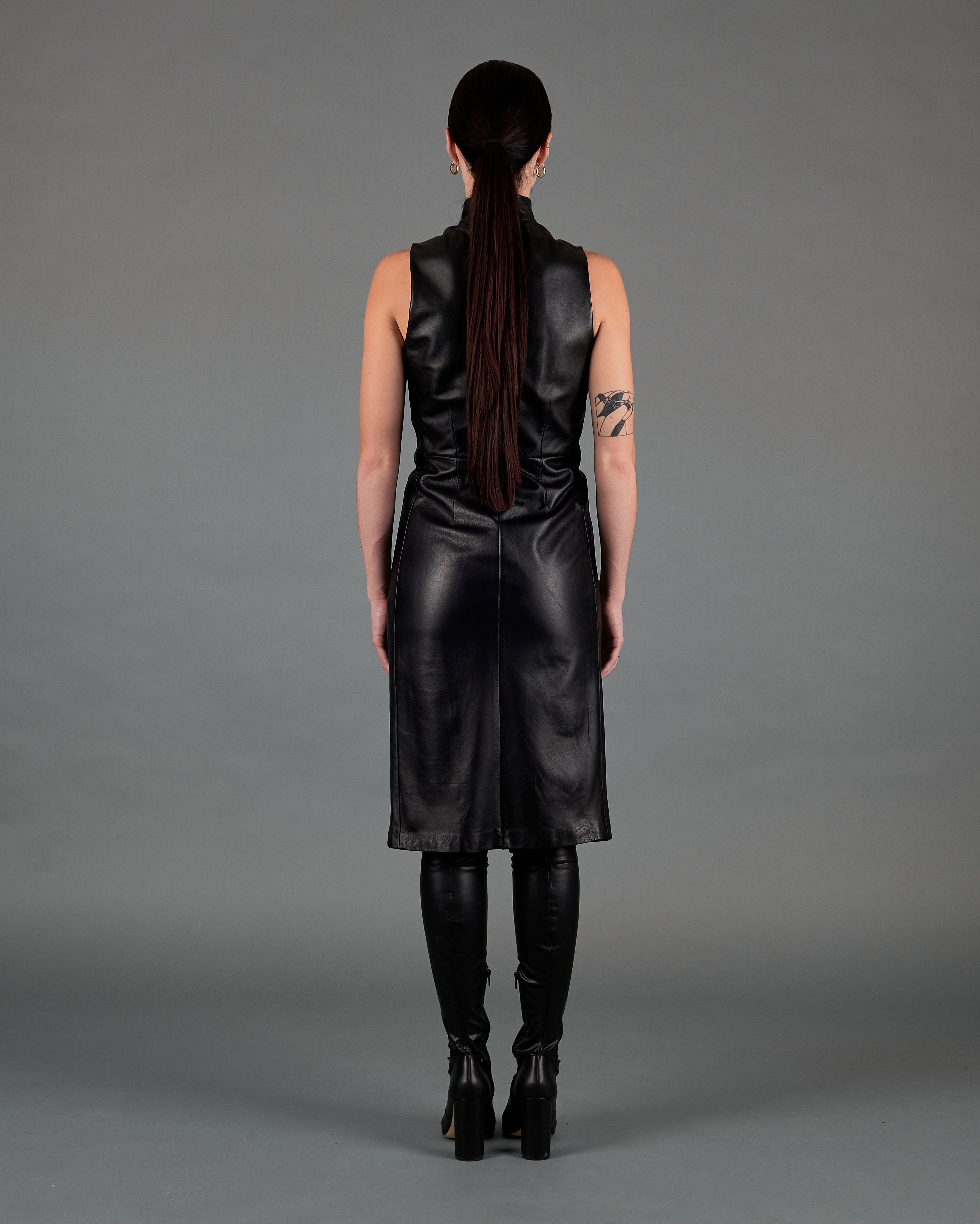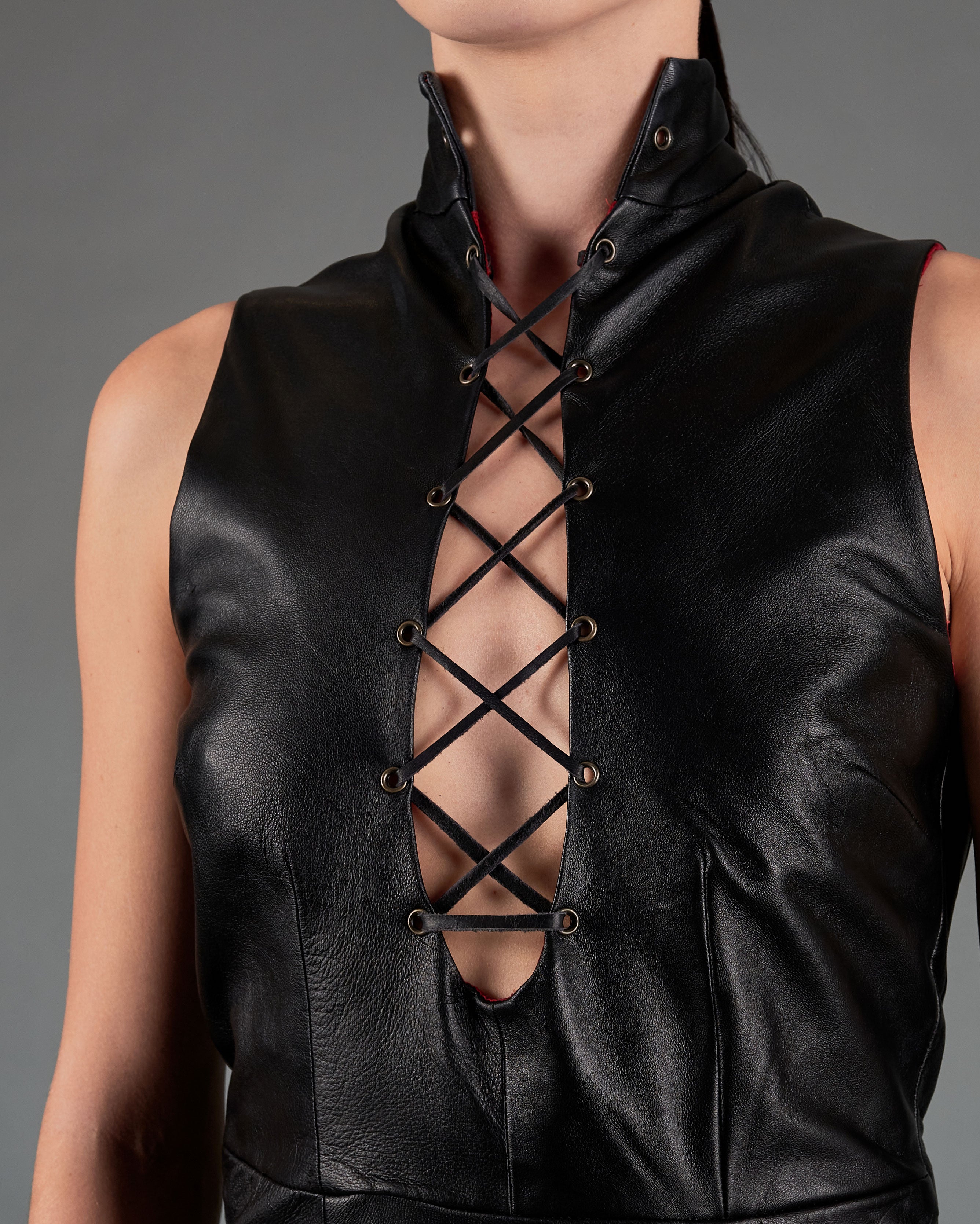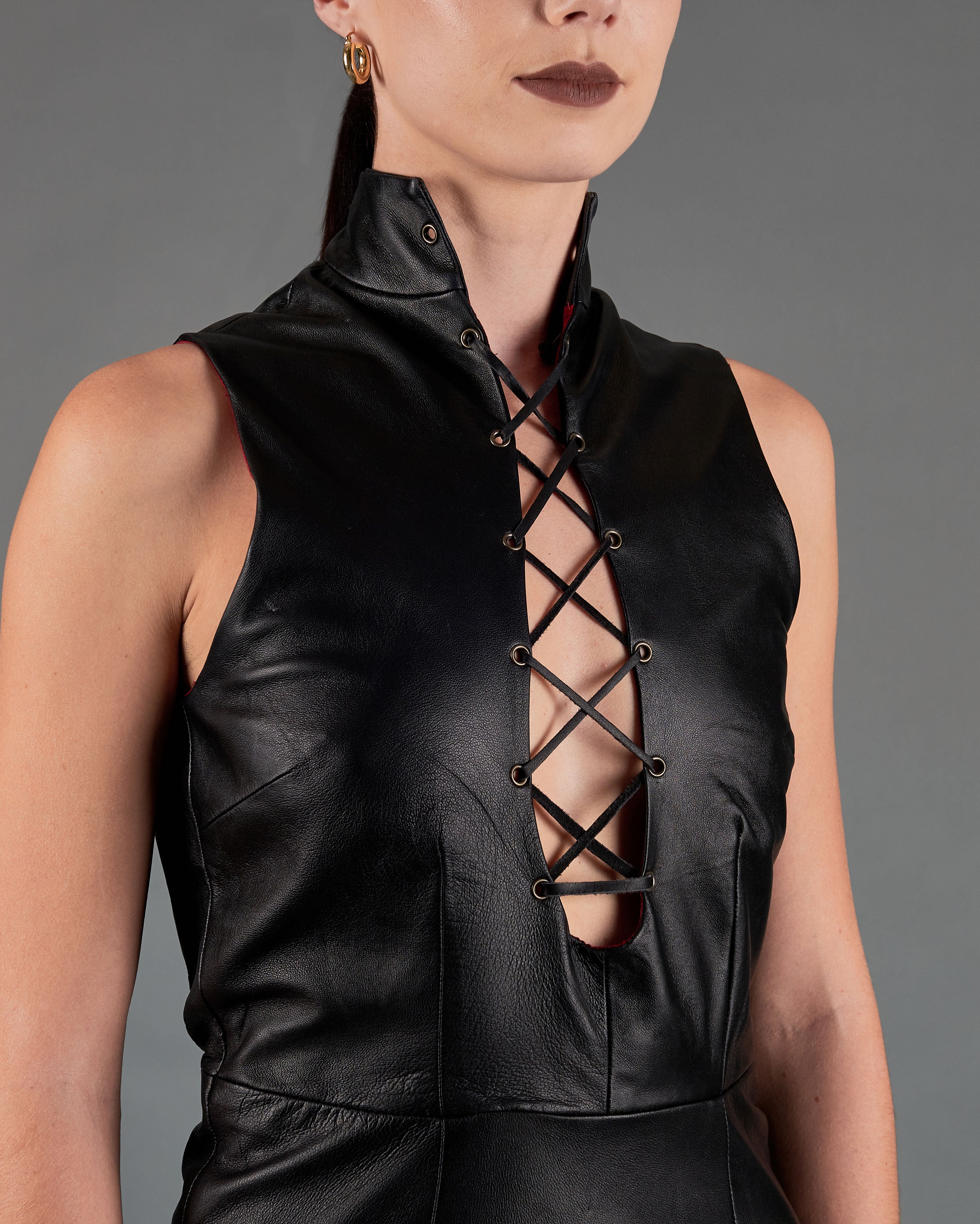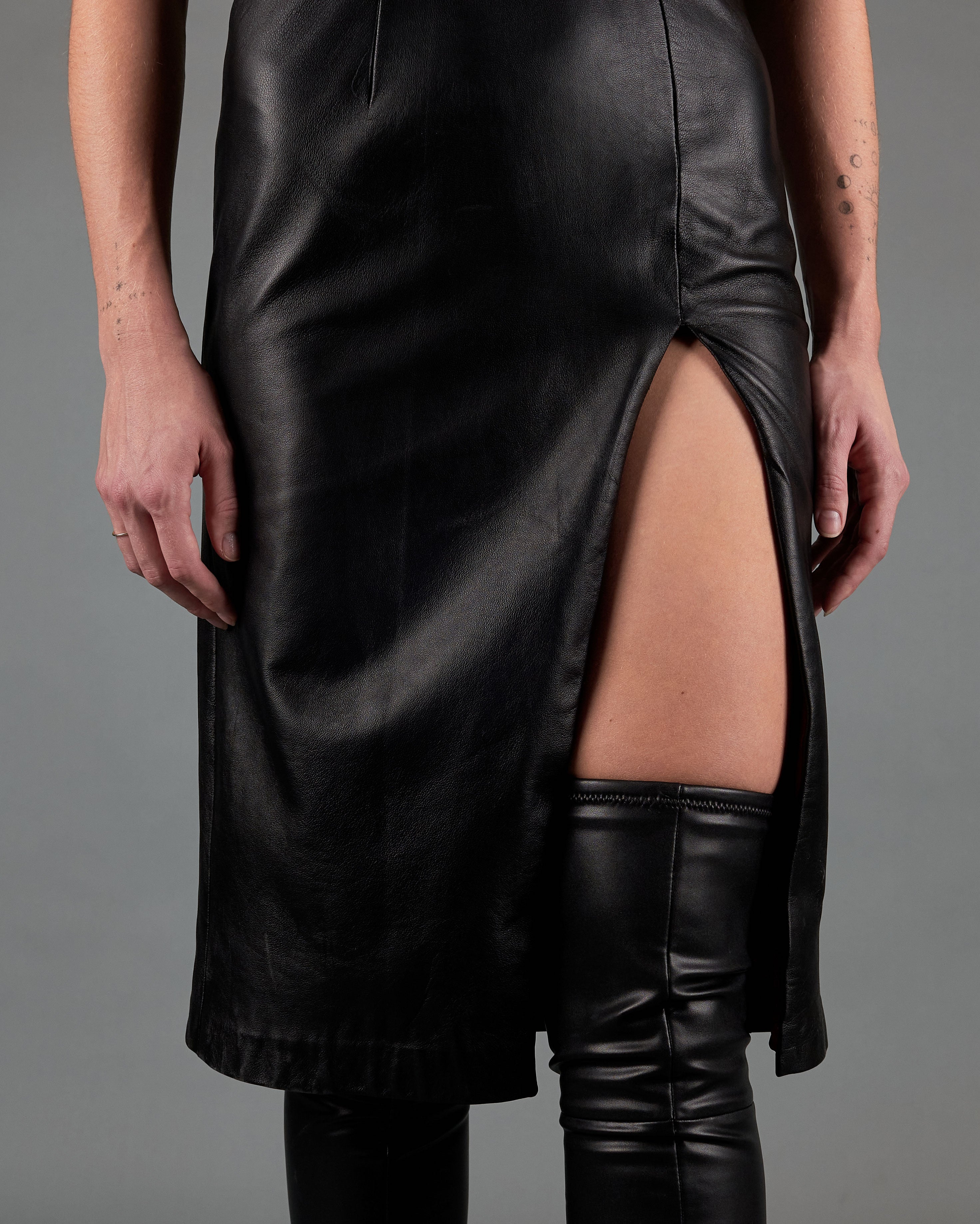 The FDL Lambskin Dress features a striking high-slit leg and a high collar. Enhanced with brass eyelets and lacing across the chest, the Lambskin Dress has a sleek and refined appeal.

- Antique brass hardware
- Plunging chest
- Material: Lambskin, Cupra-Rayon
- Made in the United States
Don't see your size? Contact us.