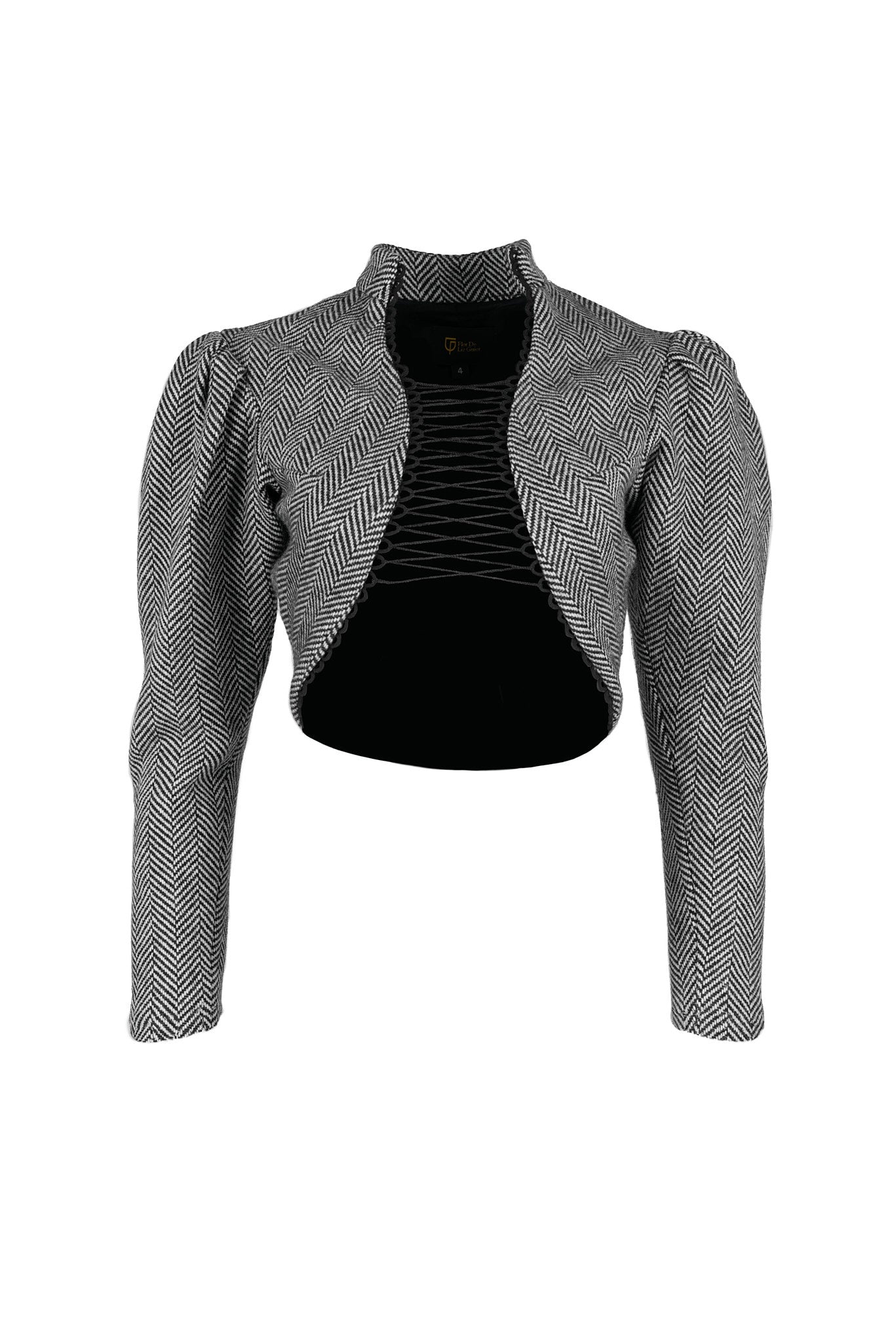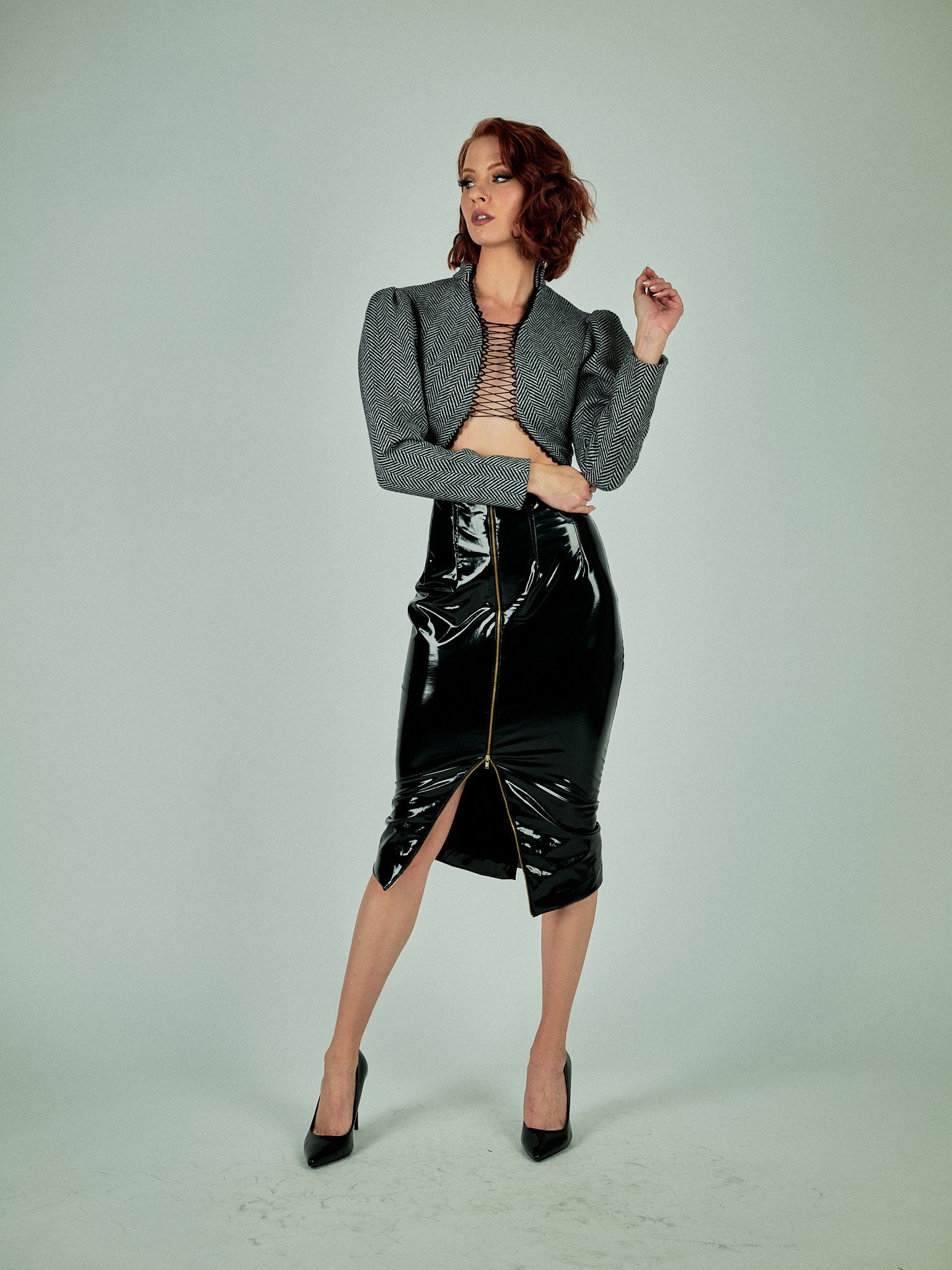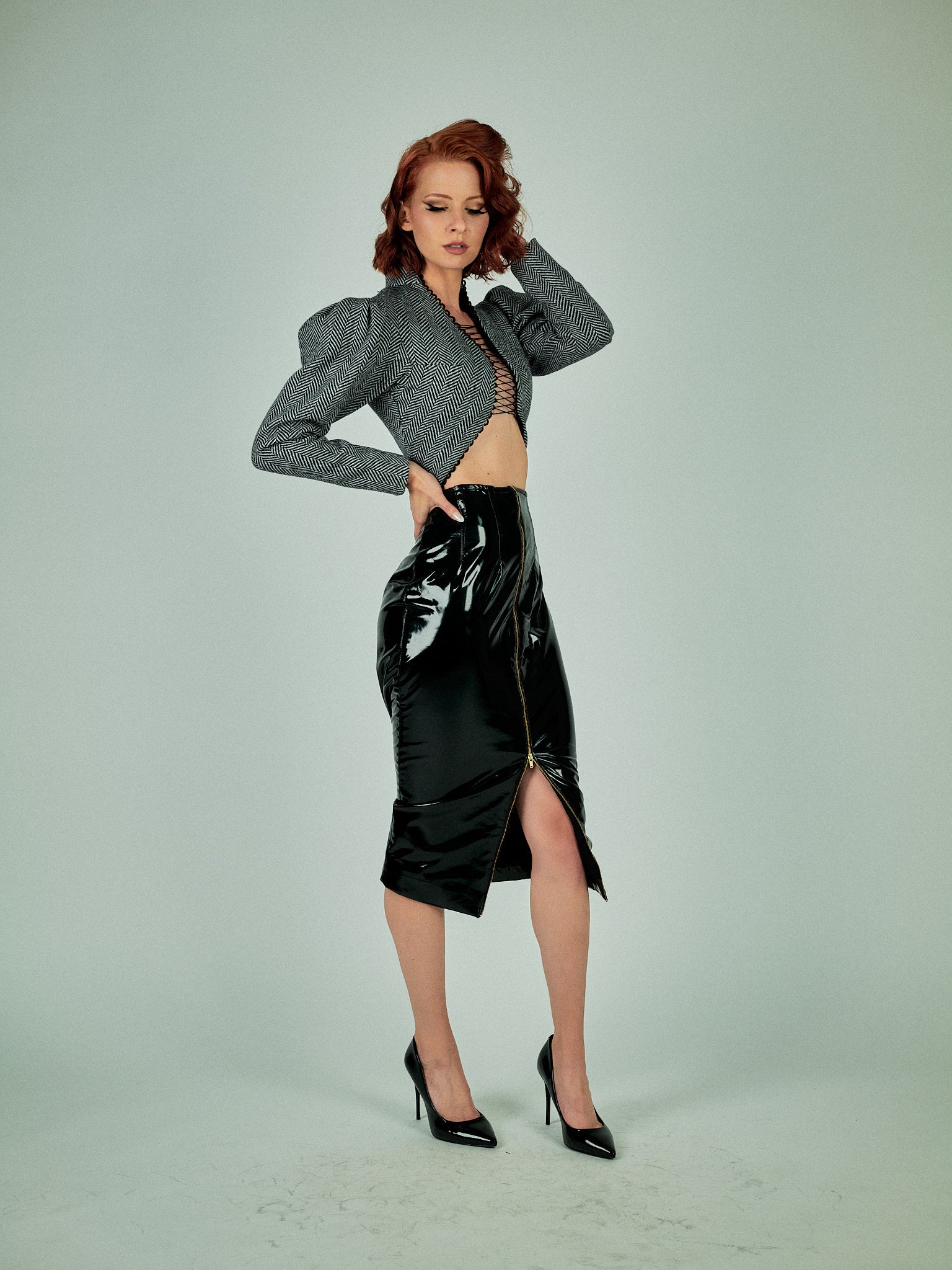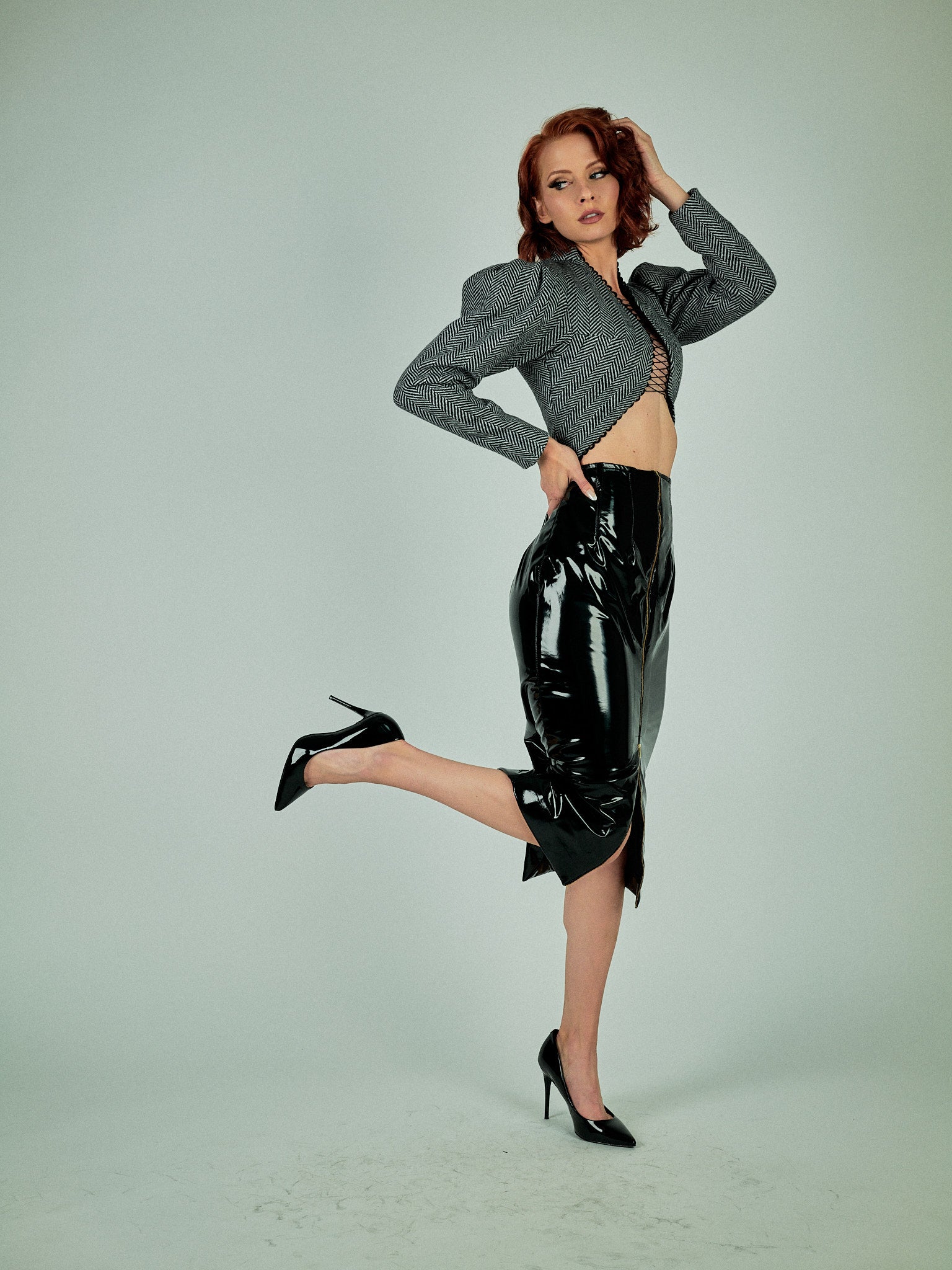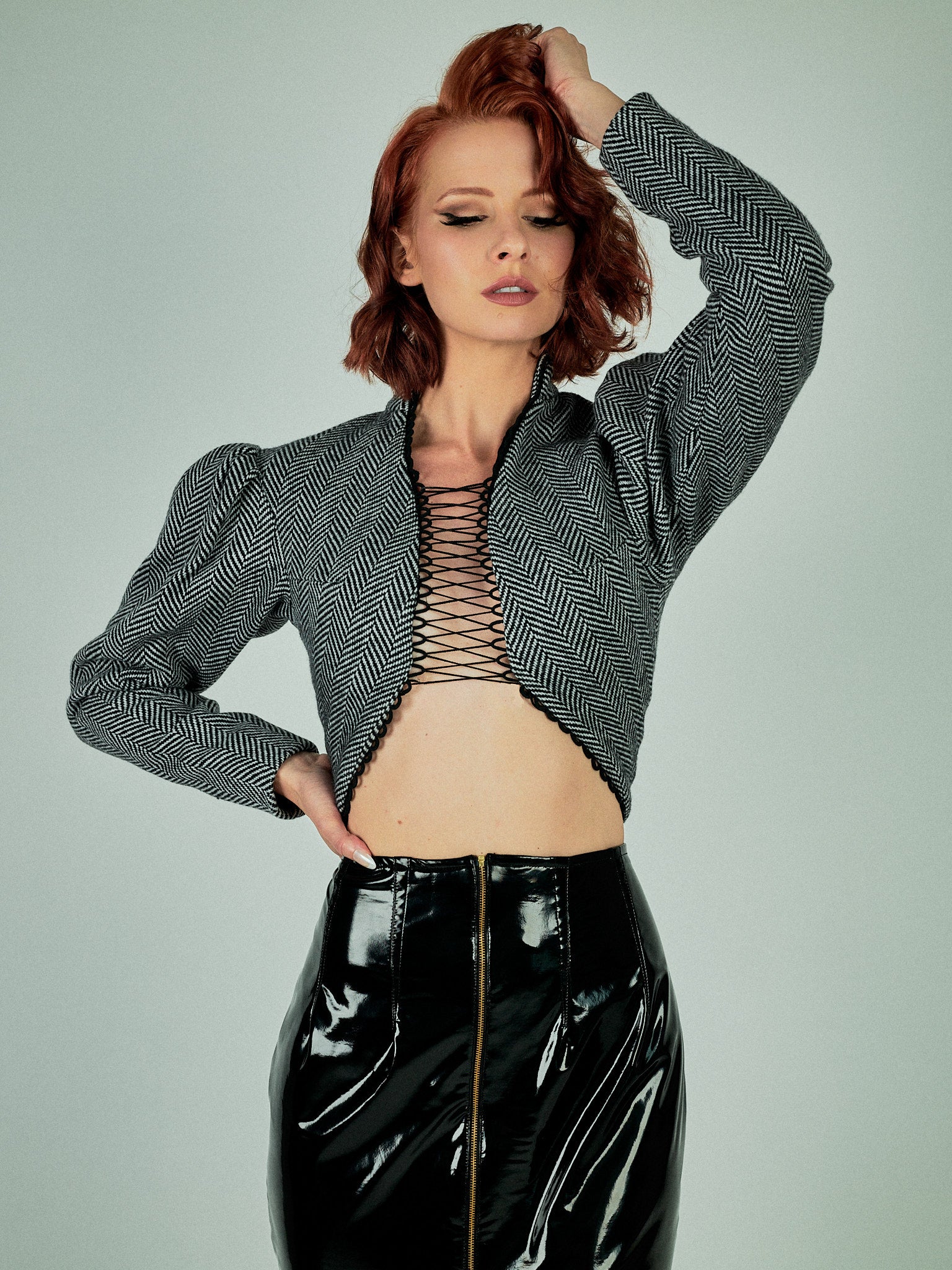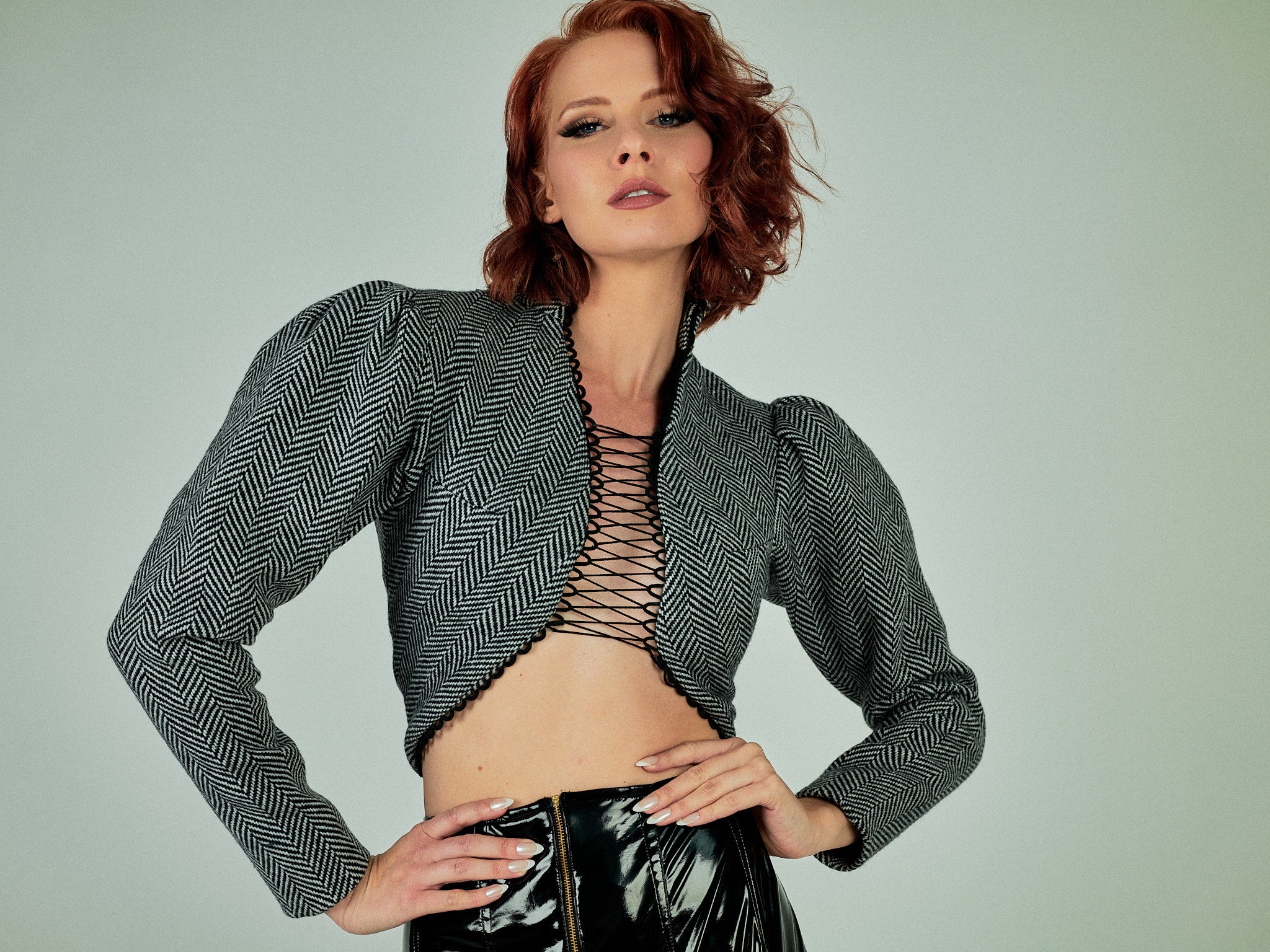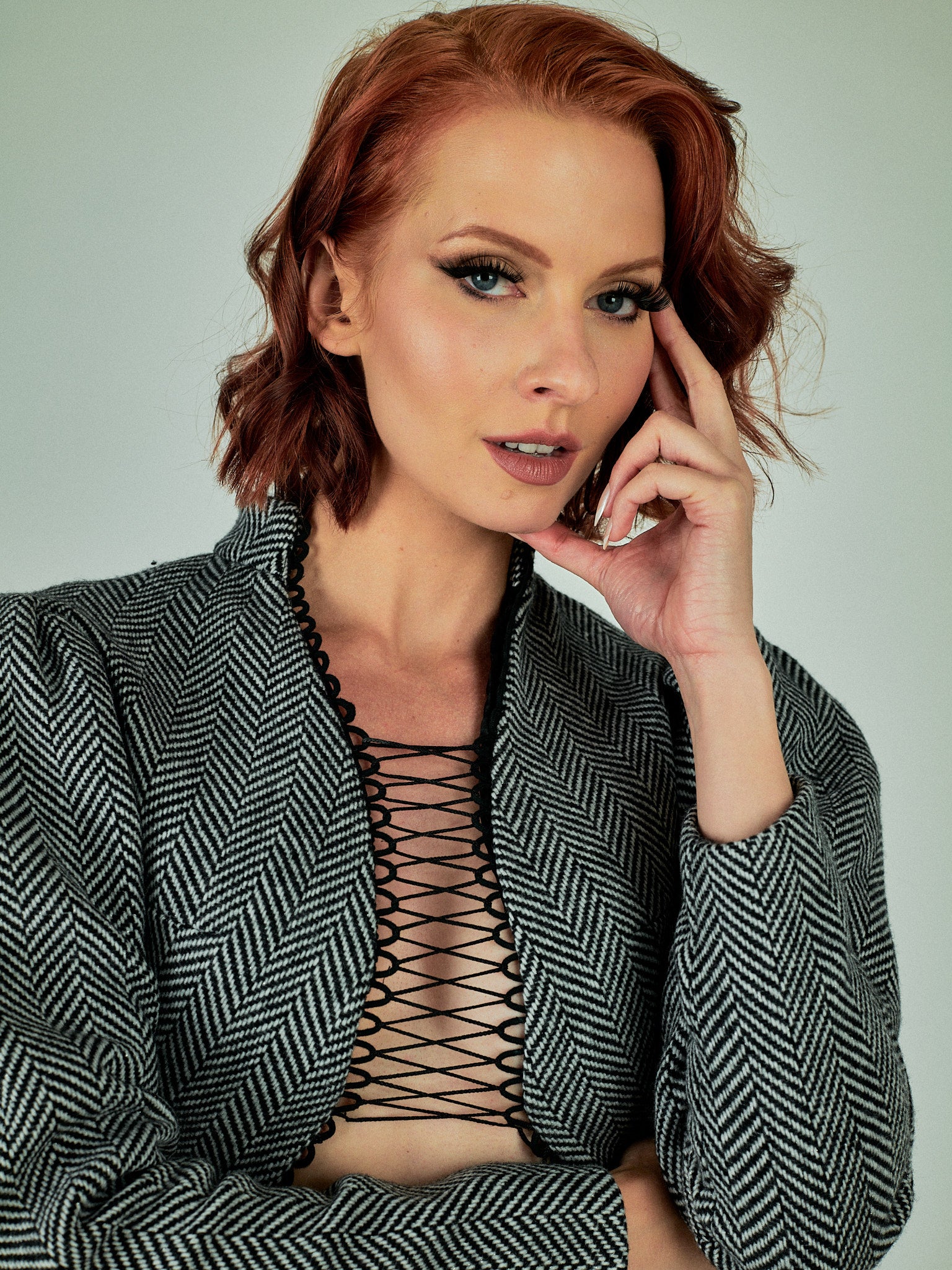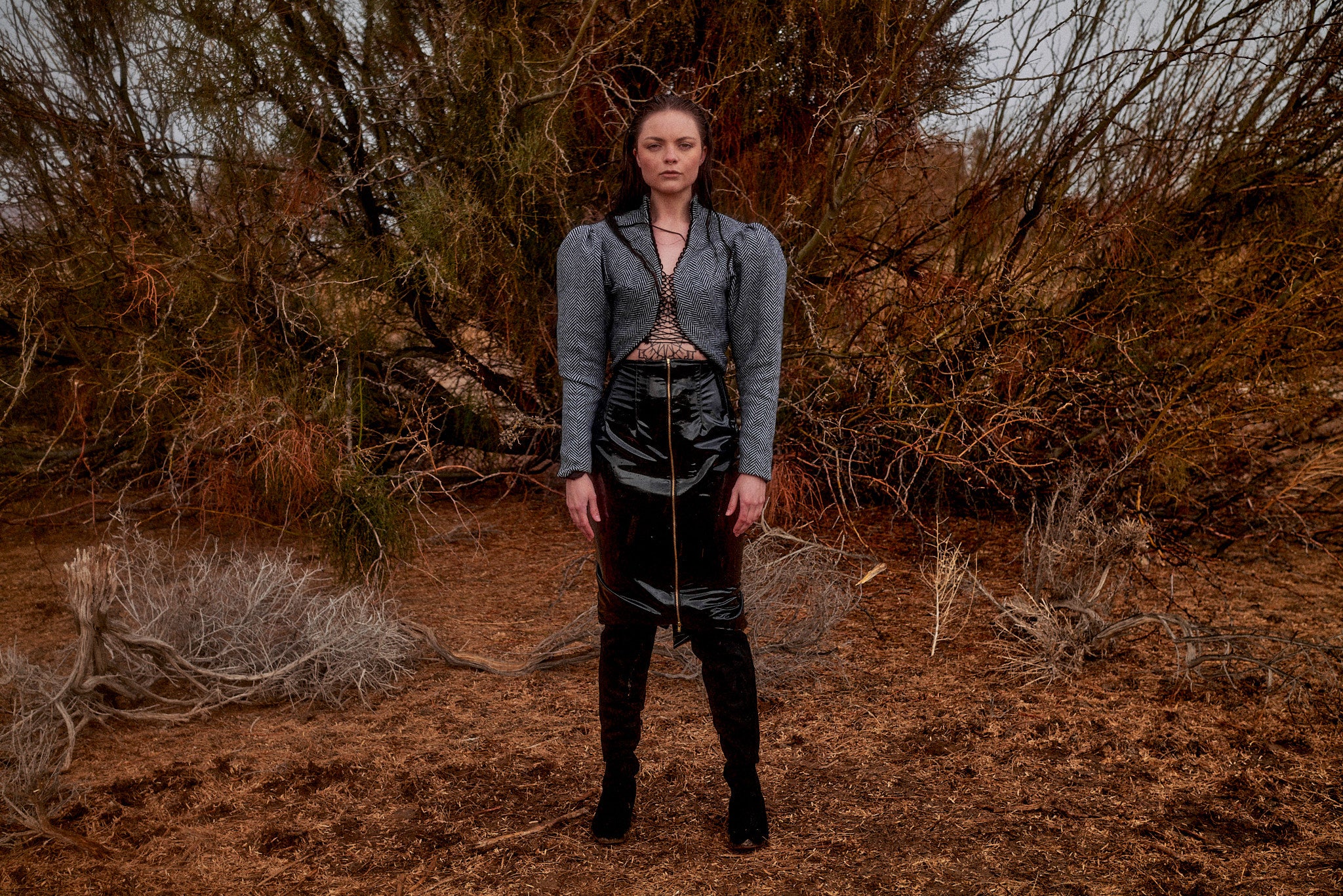 A fun and unexpected top, the Cleodora is suited for the winter despite its revealing body. Cleodora is sure to be your go-to piece when outing the city. Its lace-up detailing in the front is secured and lets you inhale and exhale all your vices away. Layer it underneath the Delphine Coat for an effortless, texturized, and sultry look.

- Fully lined
- Leg-of-Mutton Sleeves
- Invisible zipper at the center back
- Material: 100% Polyester
- Made in the United States
Don't see your size? Contact us.