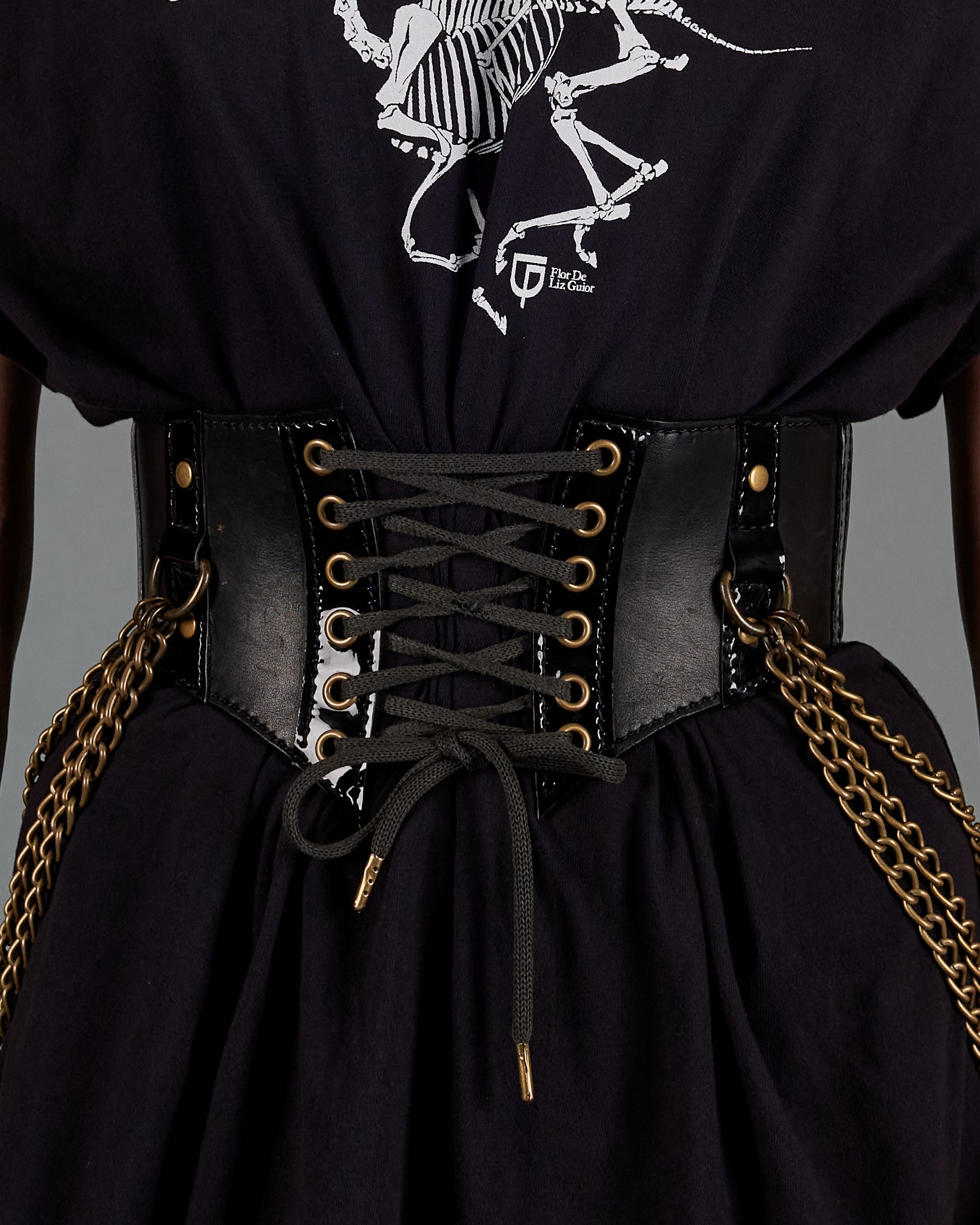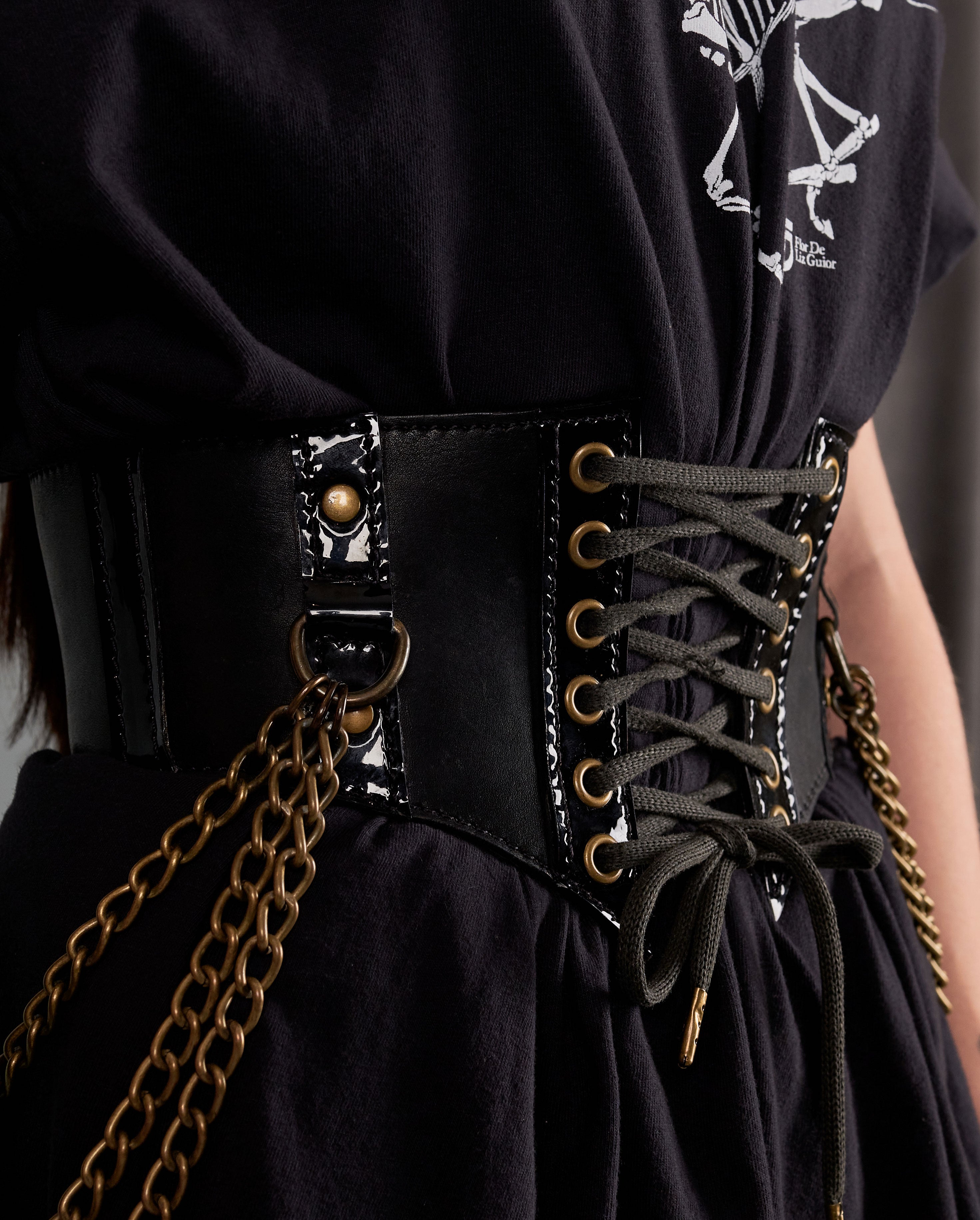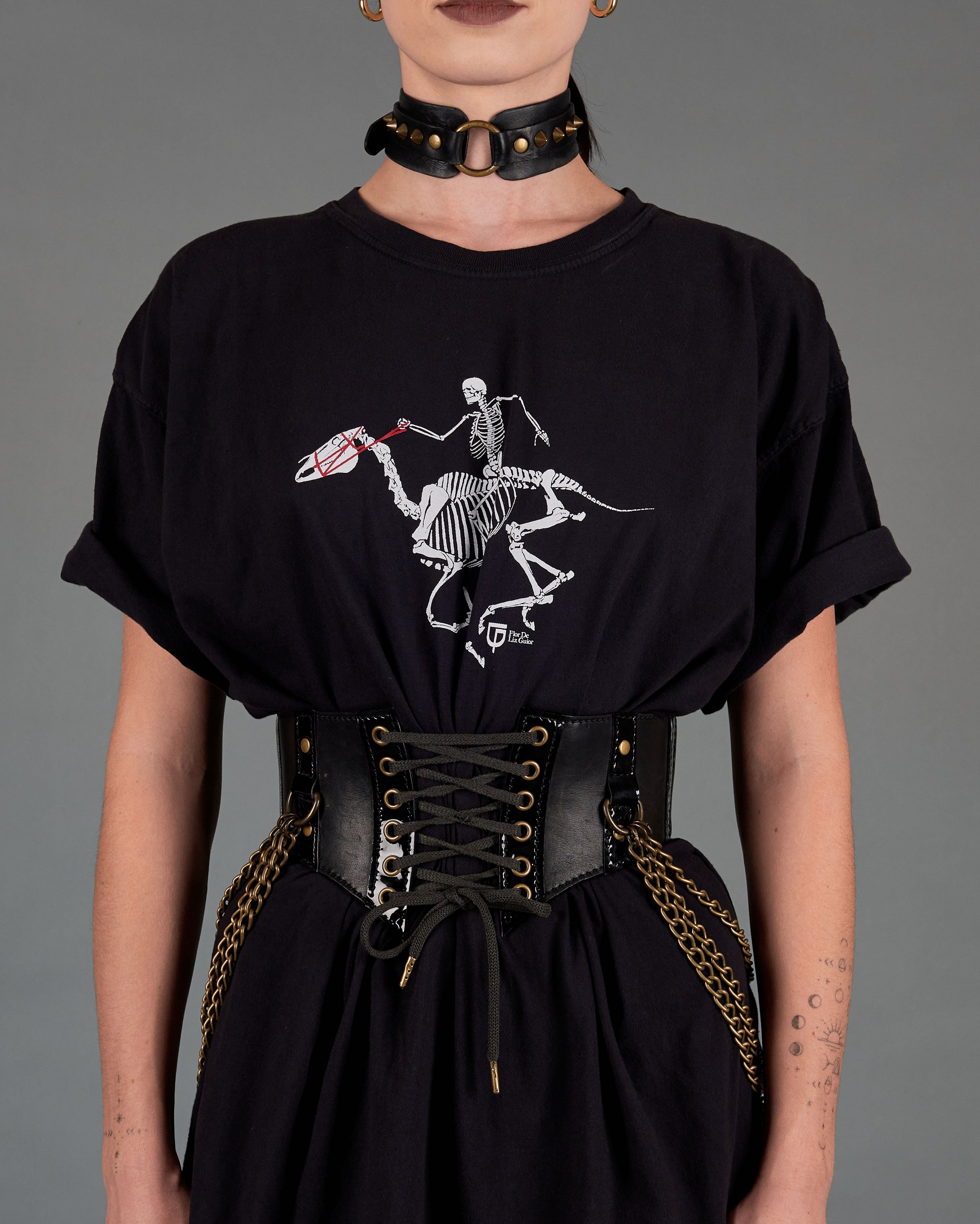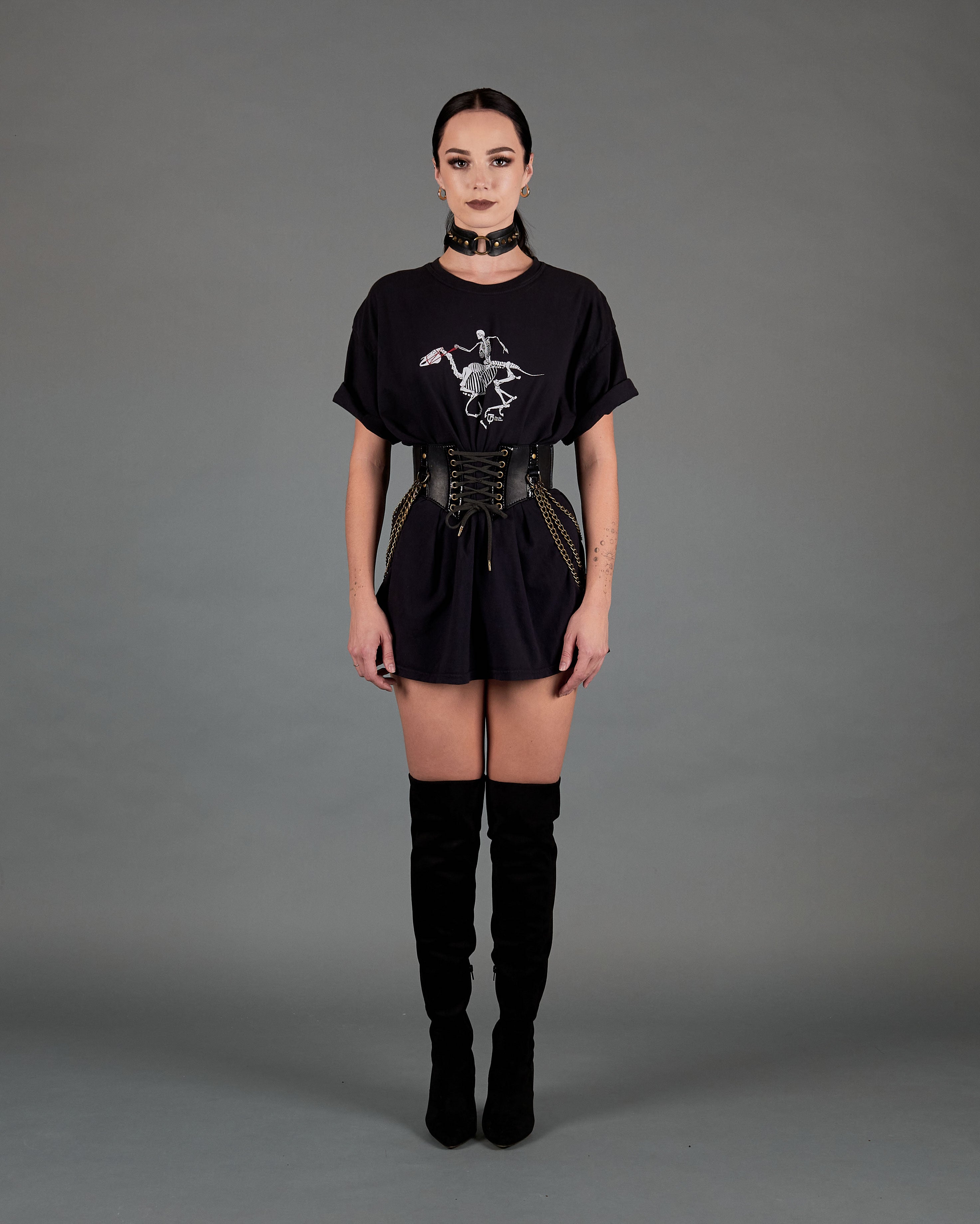 The FDL Chained Micro Corset is similar to the classic Chained Harness, but has a dual-purpose. Adorned with heavy duty steel chains, its crafted to tastefully accentuate both your waist and hips, and pairs perfectly with the entire FDL leather lingerie family. The Chained Under-Bust Corset can also be layered over blazers, t-shirts, or dresses for a night that where you will never be forgotten.

- Antique brass hardware
- Steel chains
- Material: 100% bovine leather
- Made in the United States
Don't see your size? Contact us.