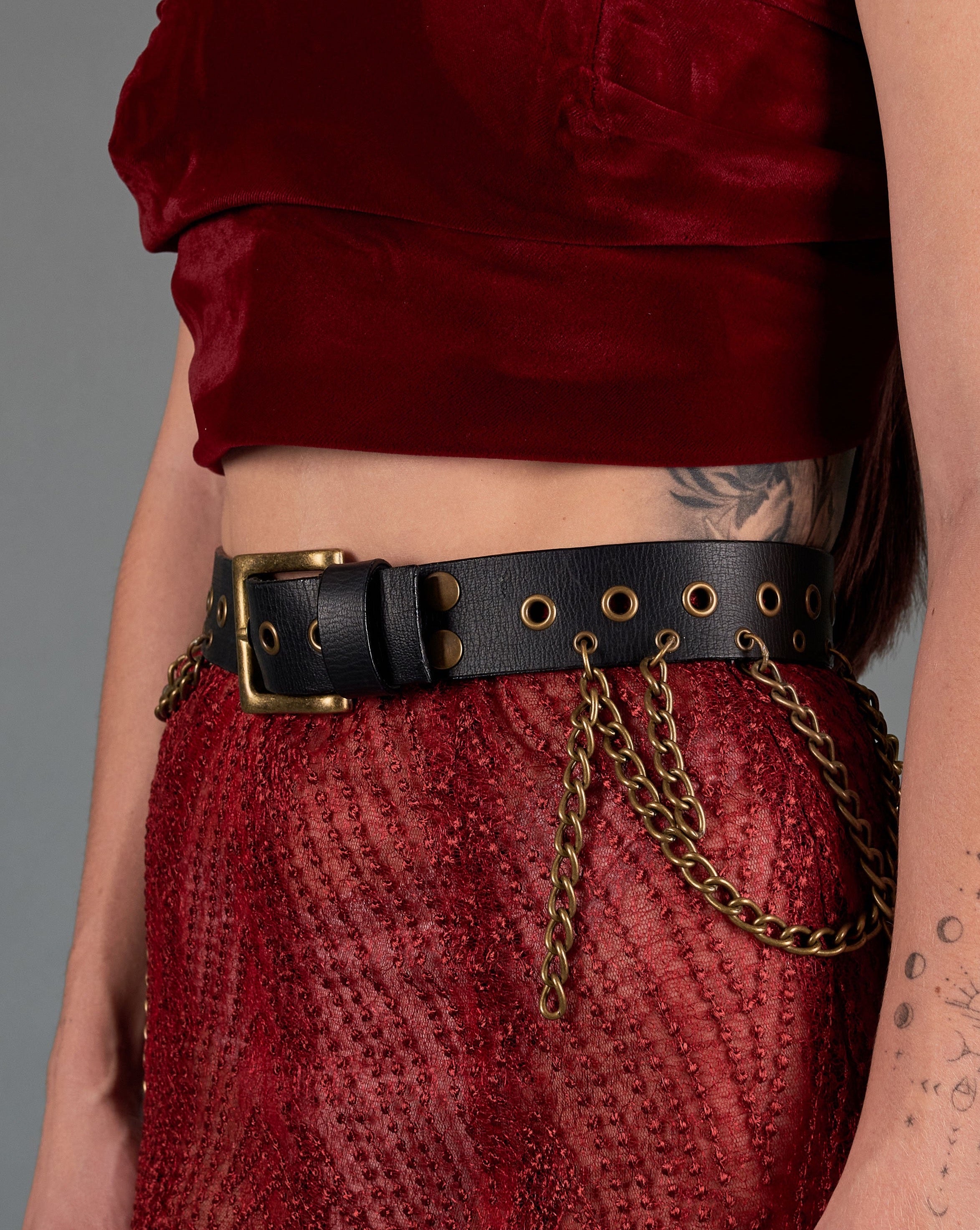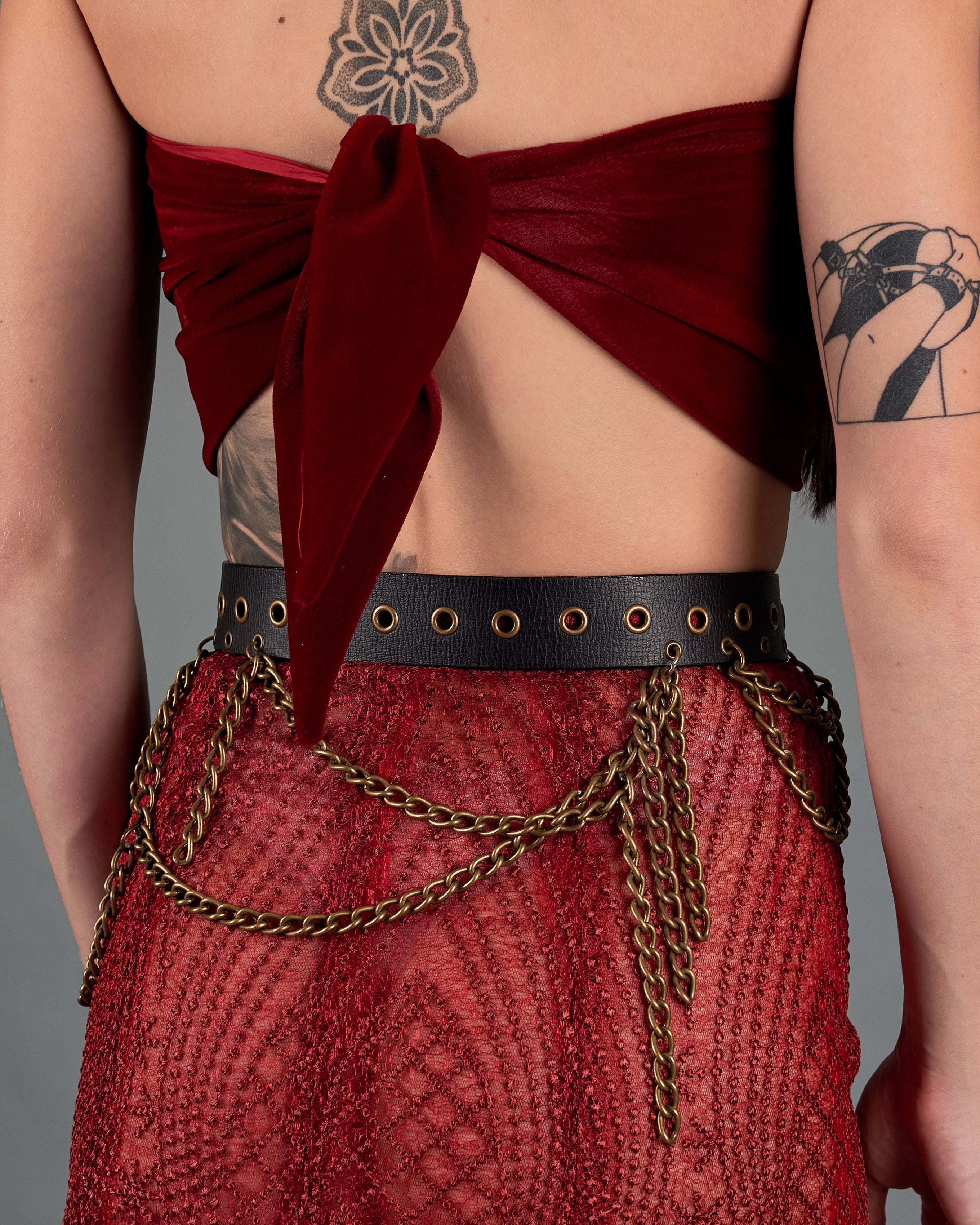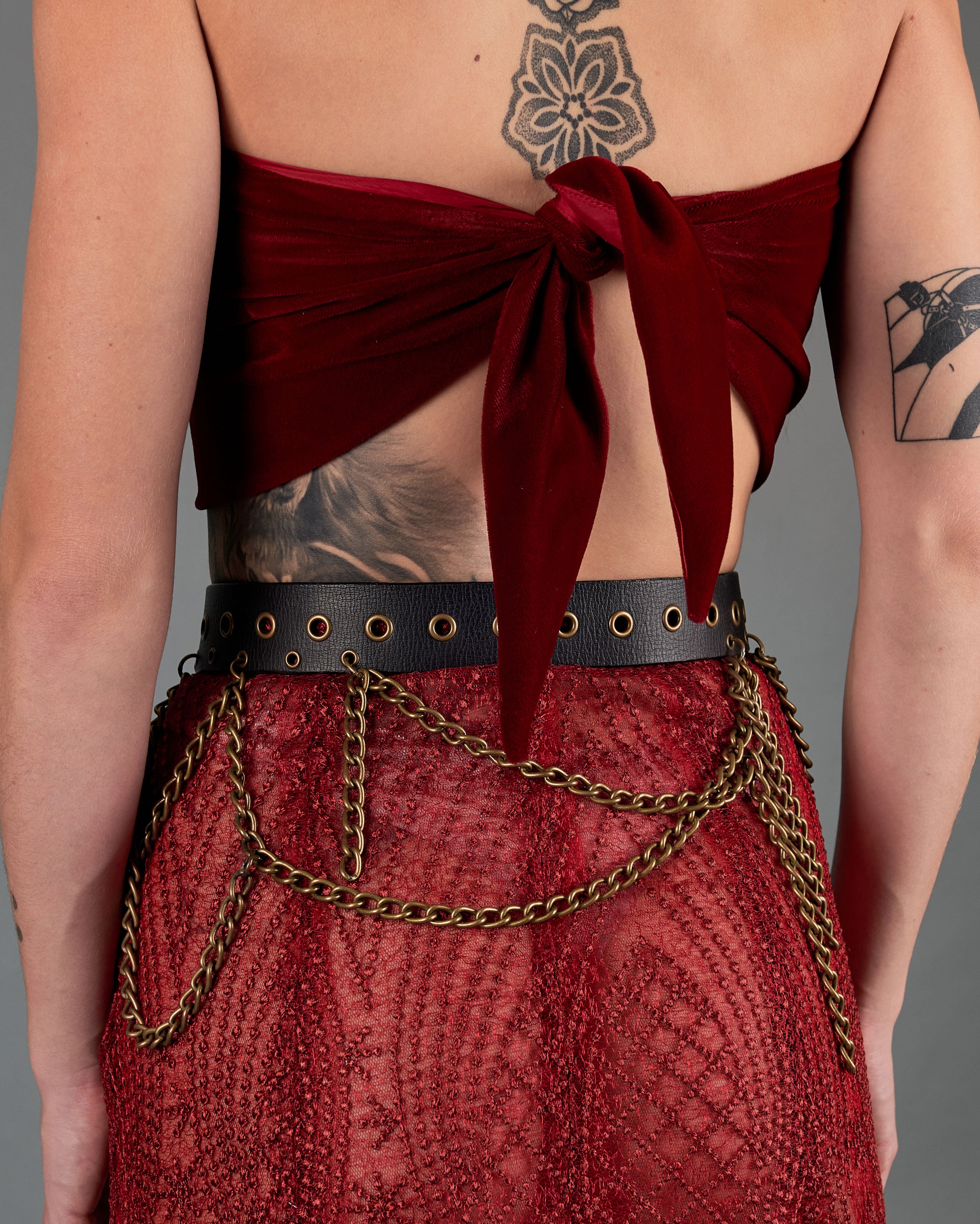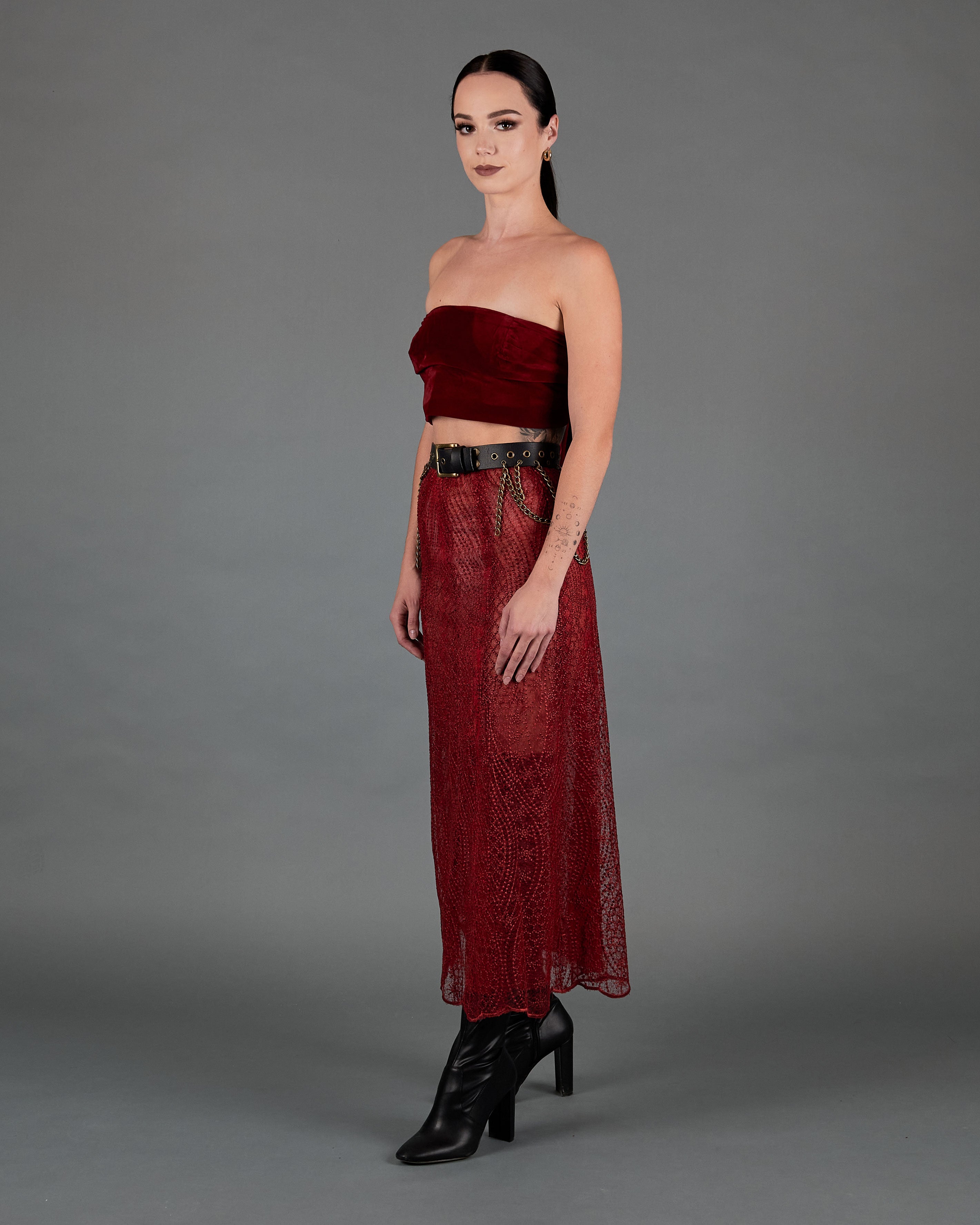 The Chained Belt is a blend of elegance and ruggedness. Embellished with classic steel chains and eyelets, its unique silhouette lends a touch of edgy-refinement to any skirt, oversized t-shirt, or dresses.

- Draped heavy duty steel chains
- Material: 100% bovine leather and lambskin
- Made in the United States
Don't see your size? Contact us.