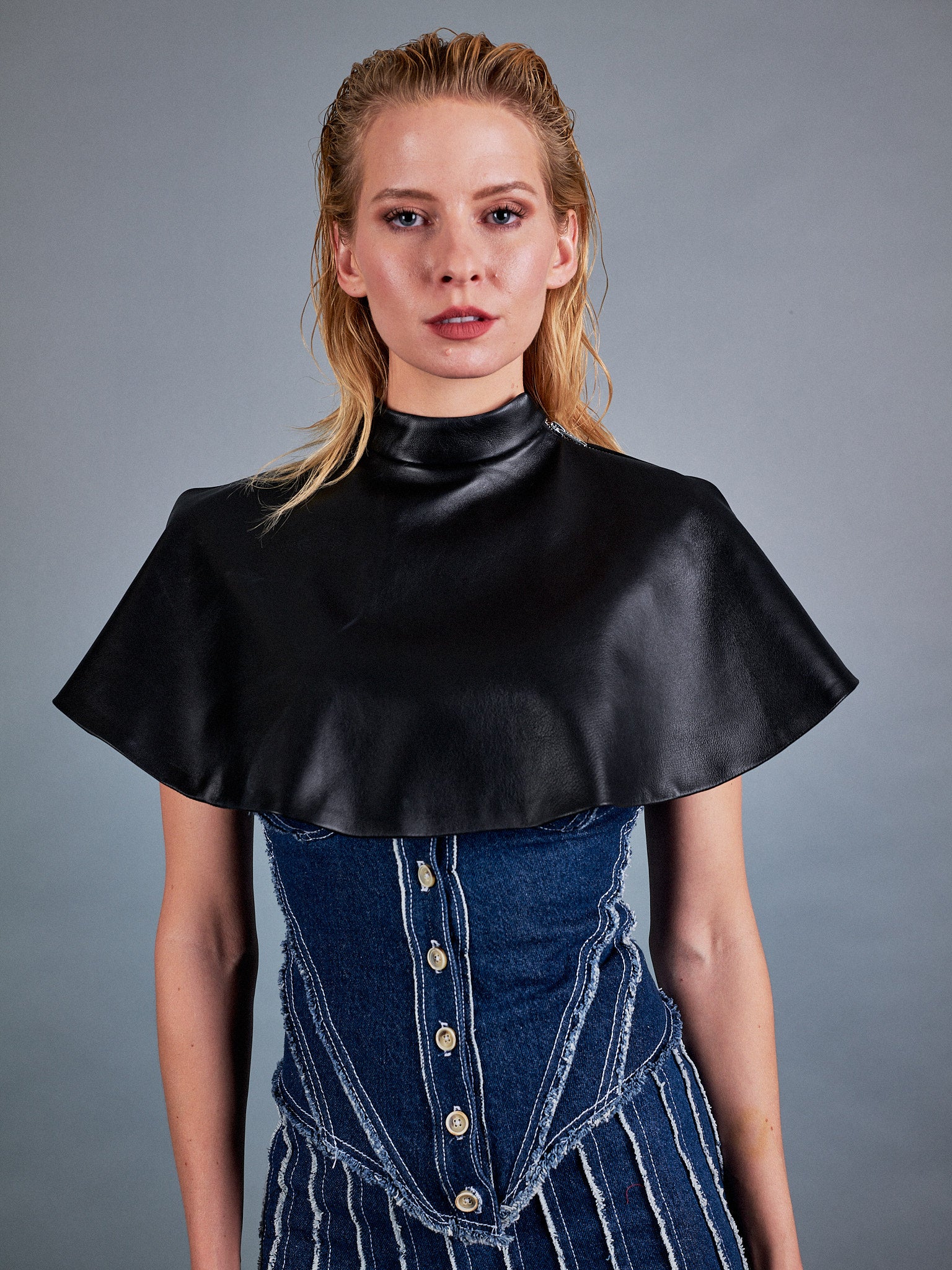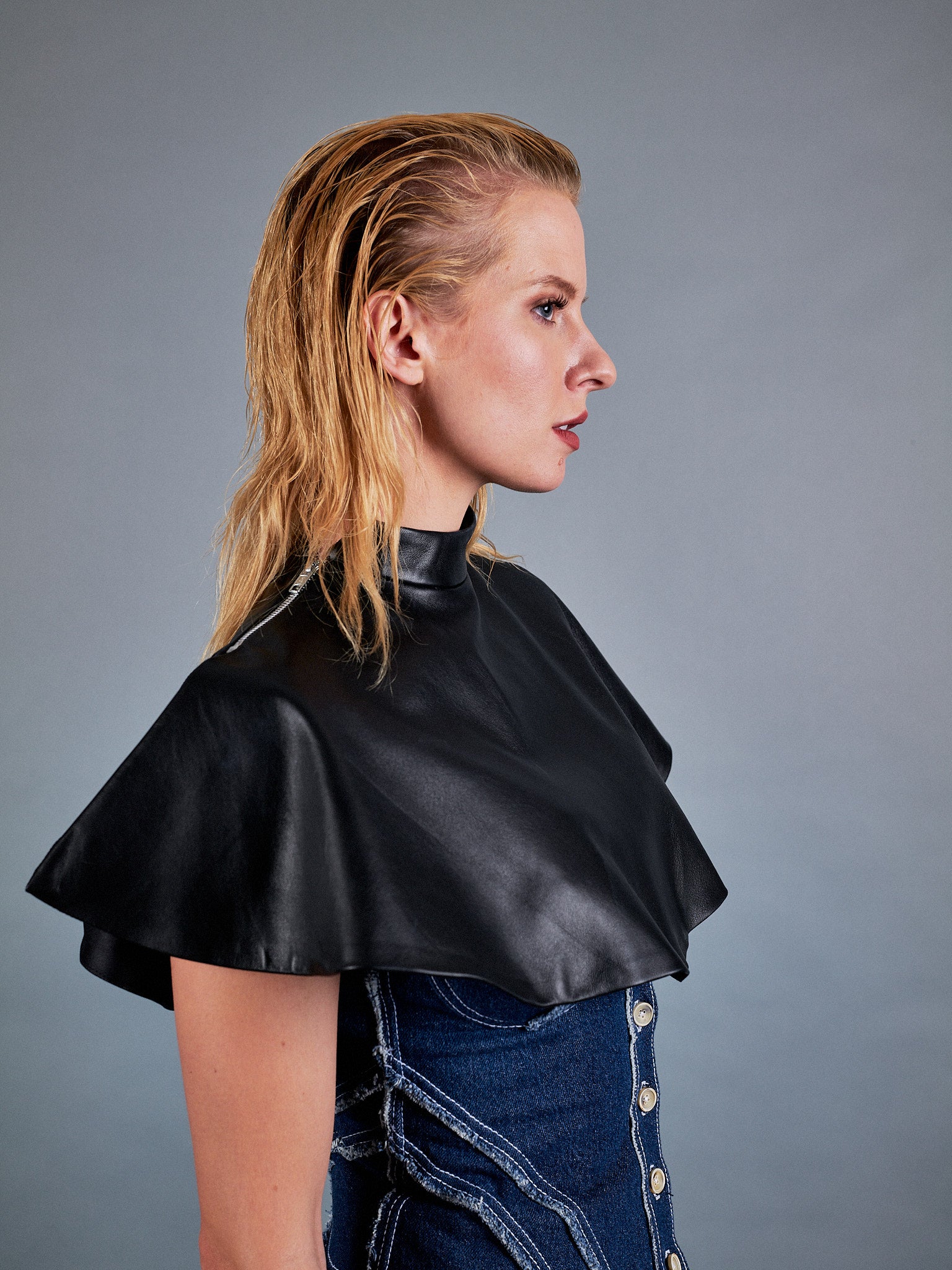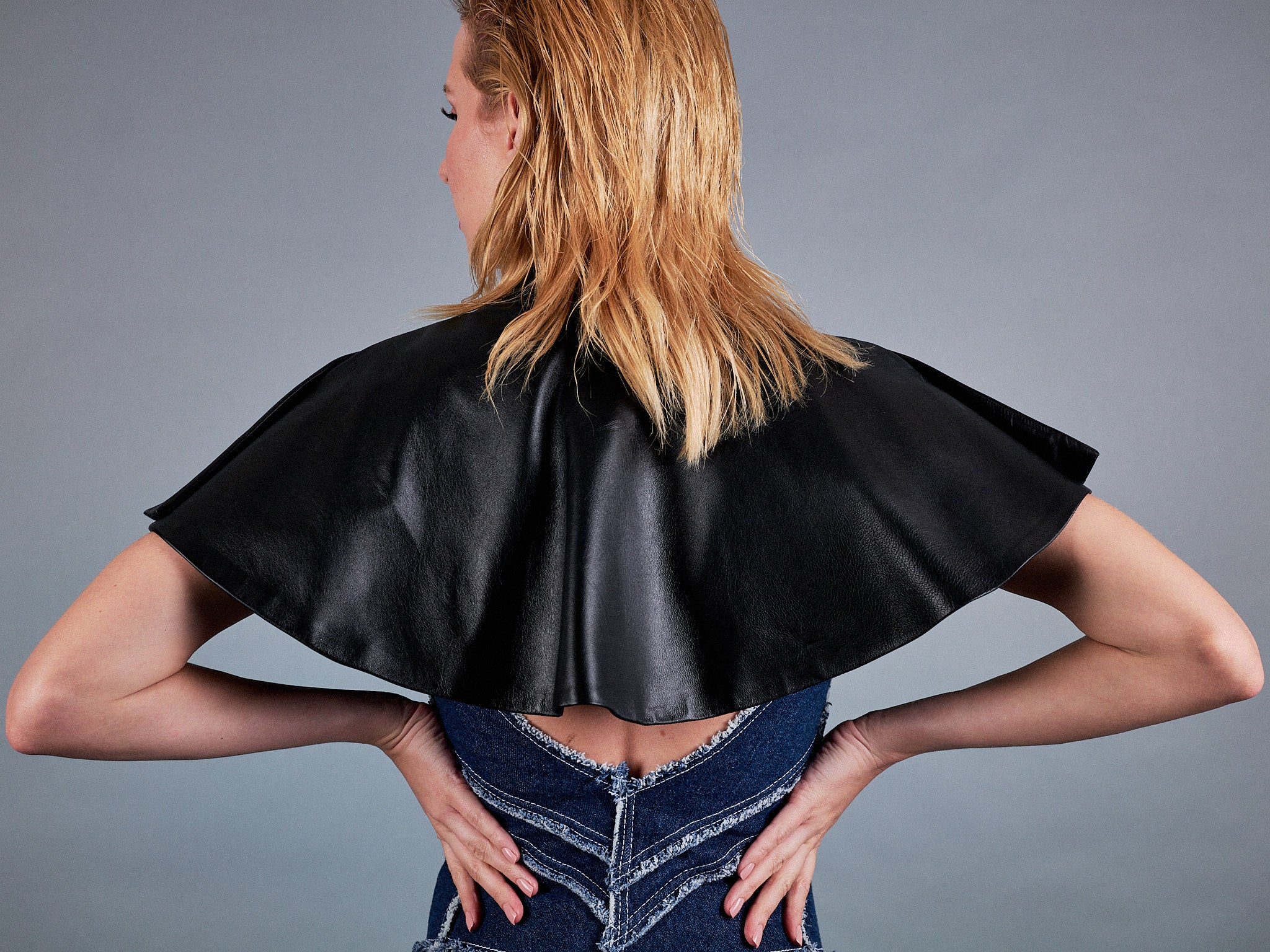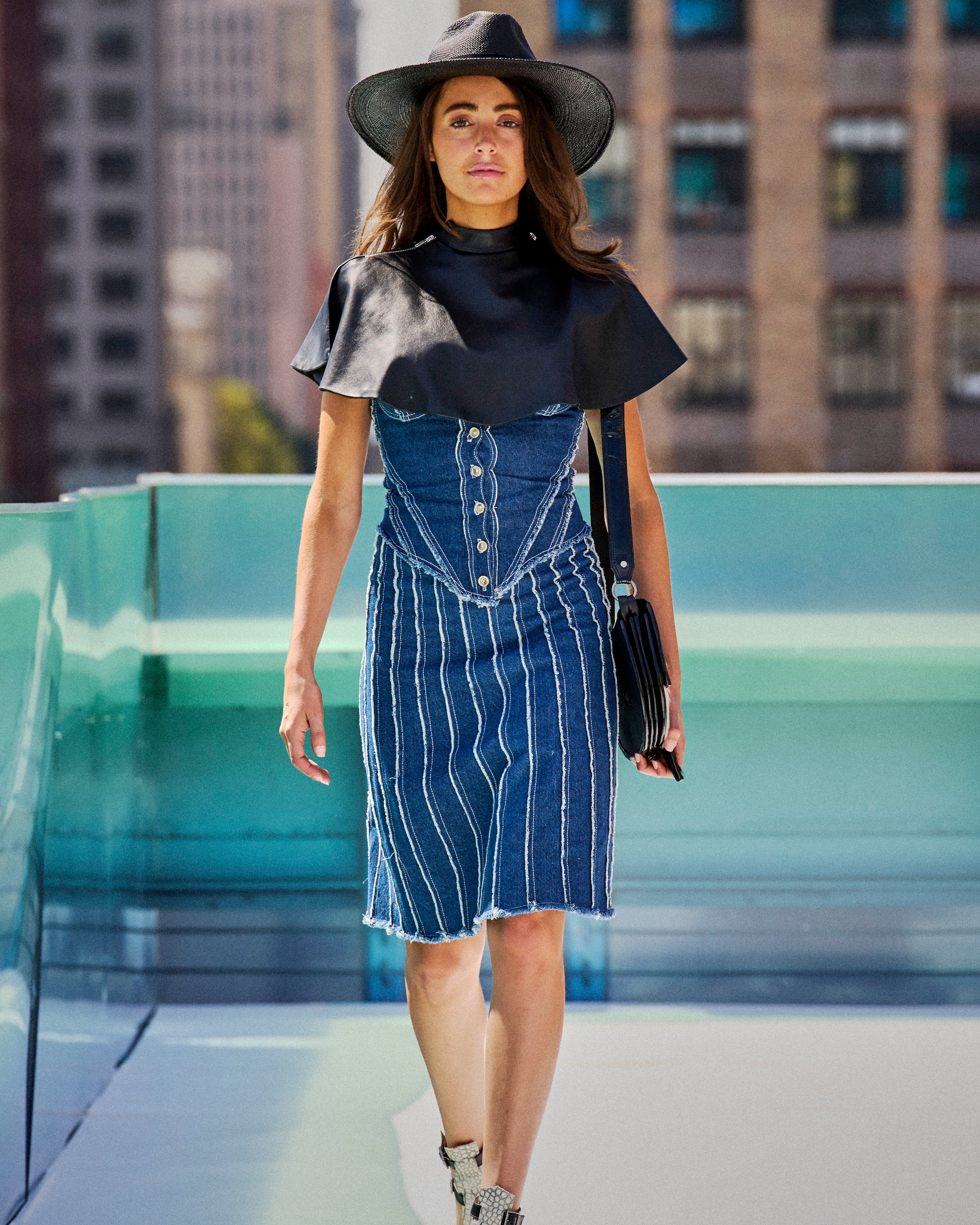 The Jessy Cape is distinguished with v-cutouts in the neckline and metal zippers at the shoulders. Its micro length lends itself to reveal your outfit underneath and elevate any look. Pair this with The Jessy Vest and The Jessy Skirt for a comfortable, yet powerful combination.
- Silver hardware
- Material: 100% lambskin, 100% cupra-nylon
- Made in the United States
Don't see your size? Contact us.