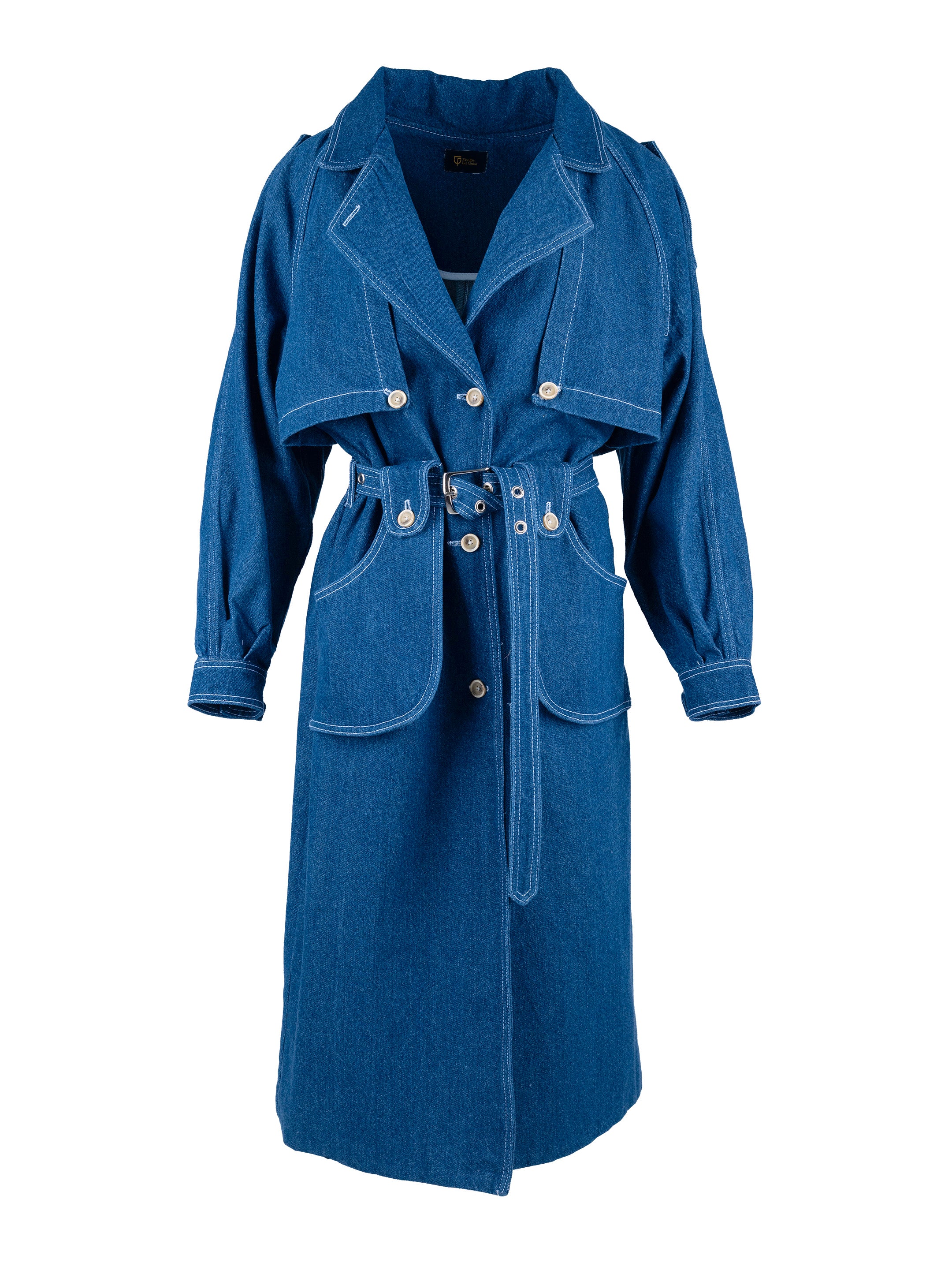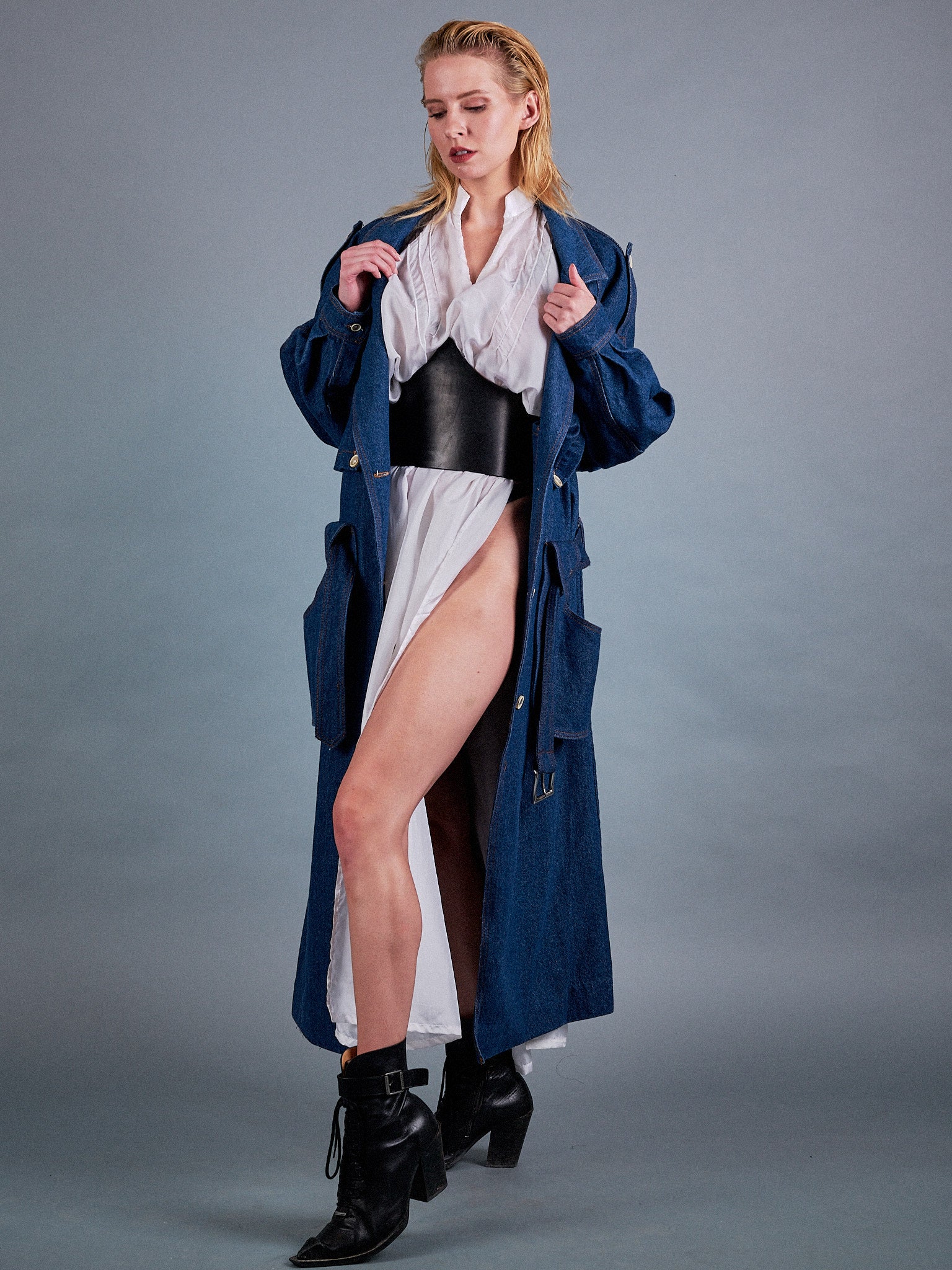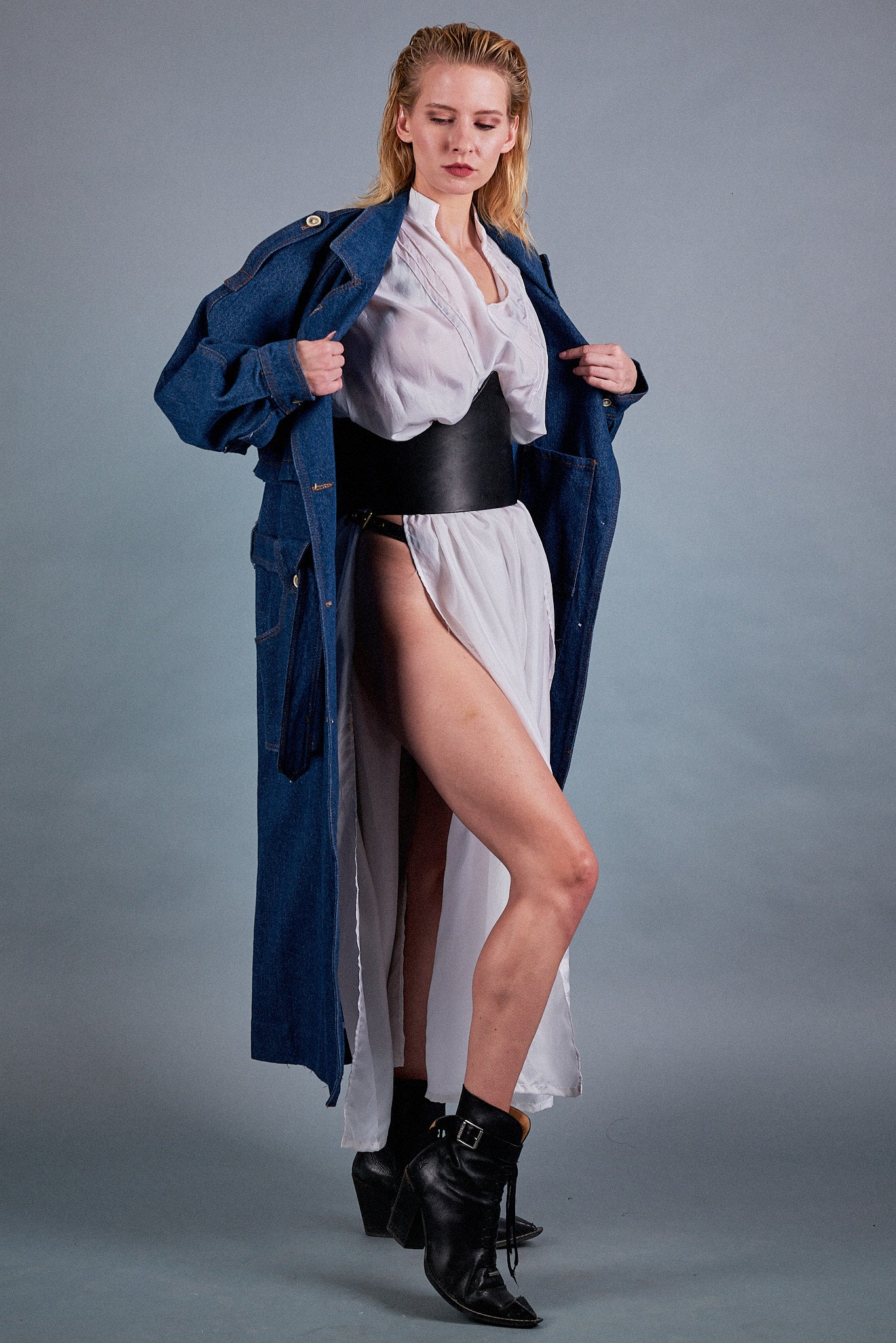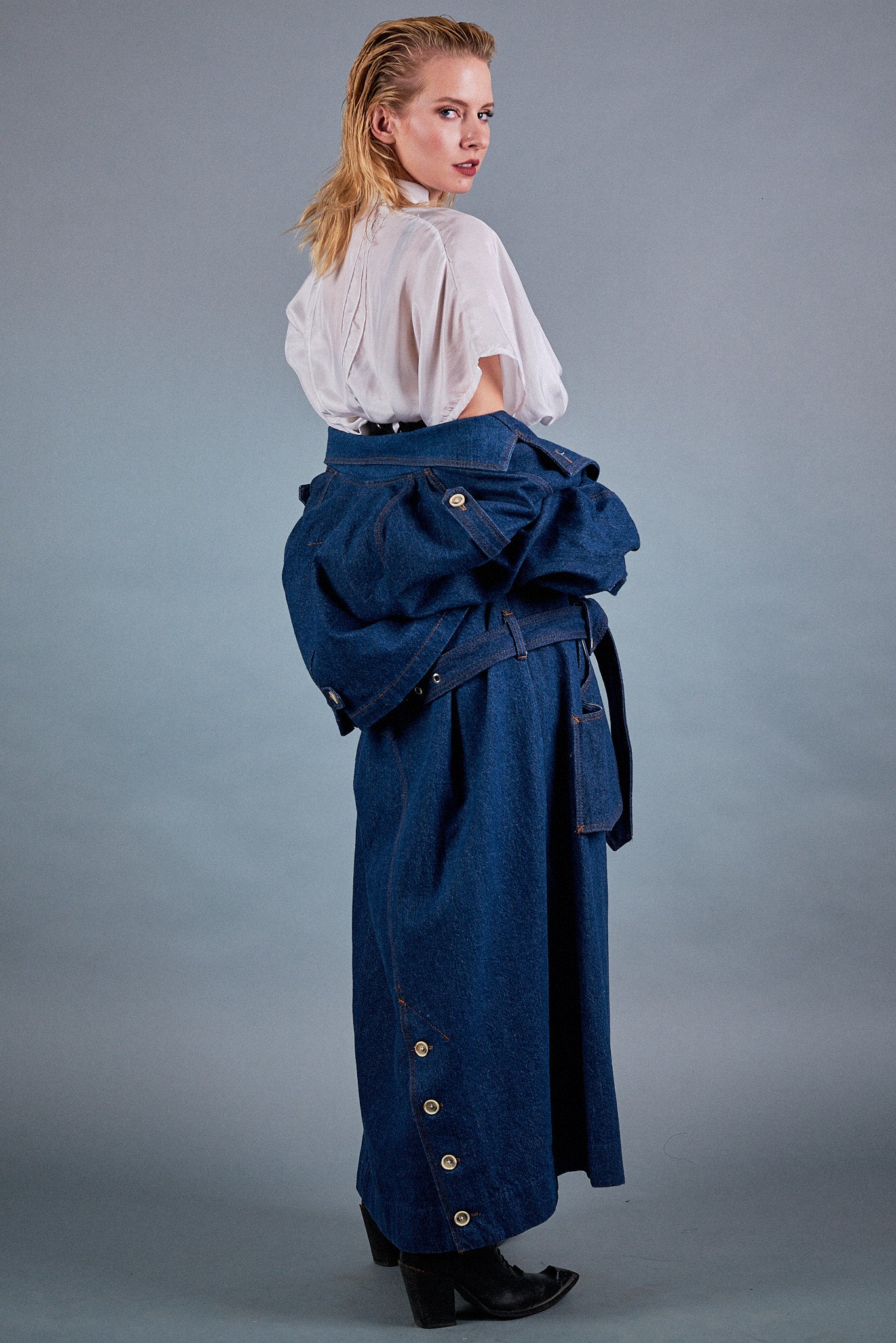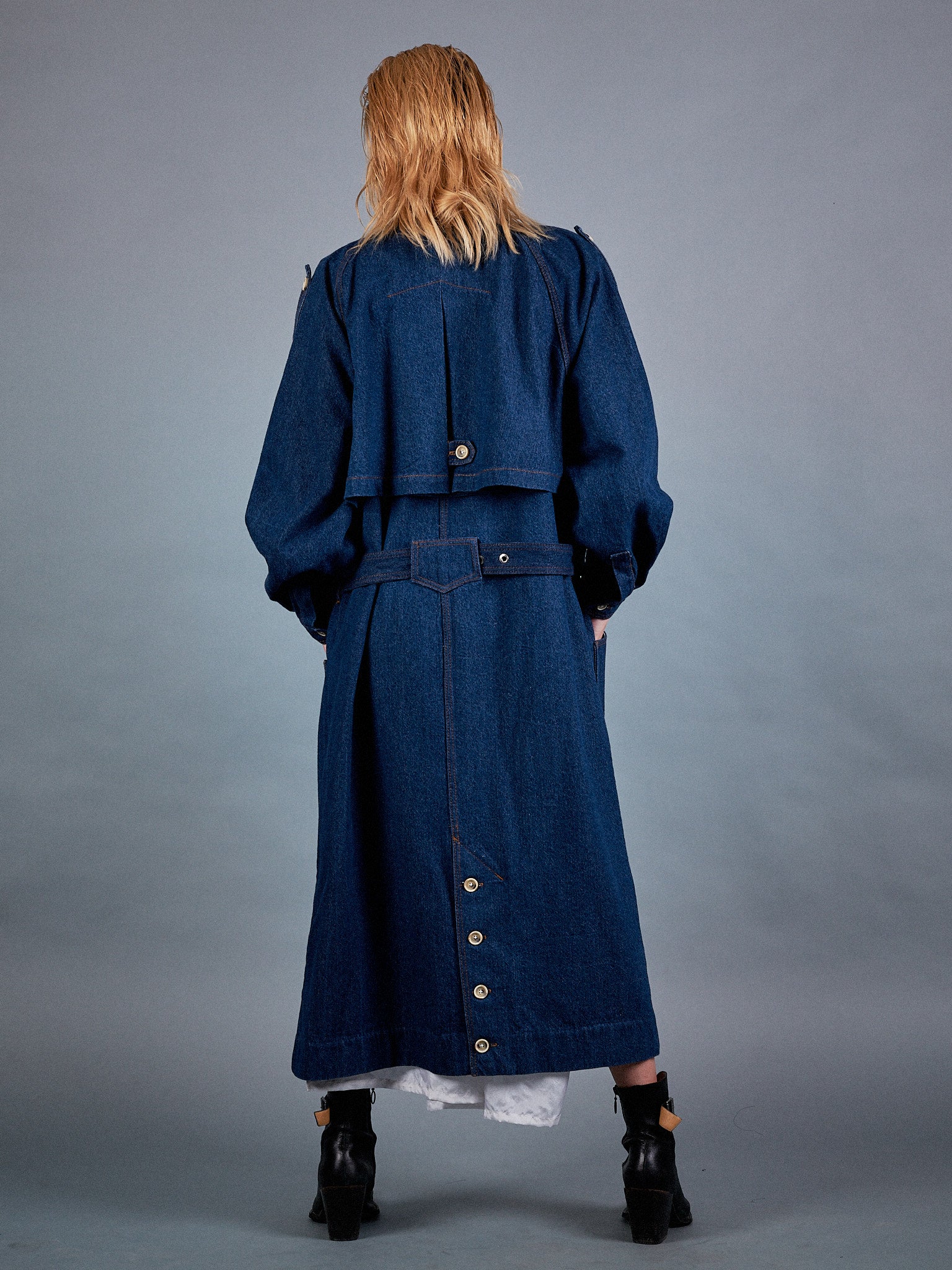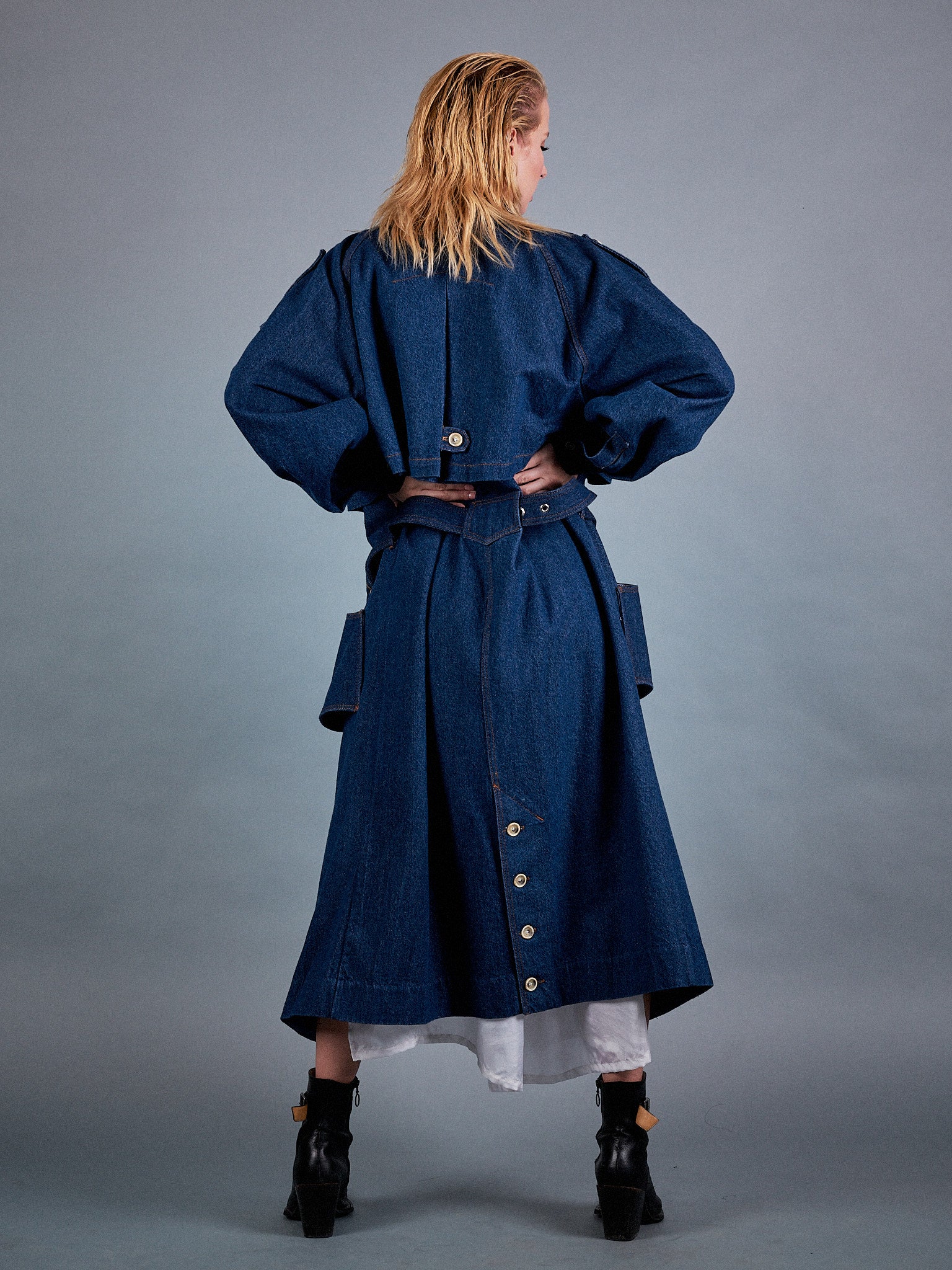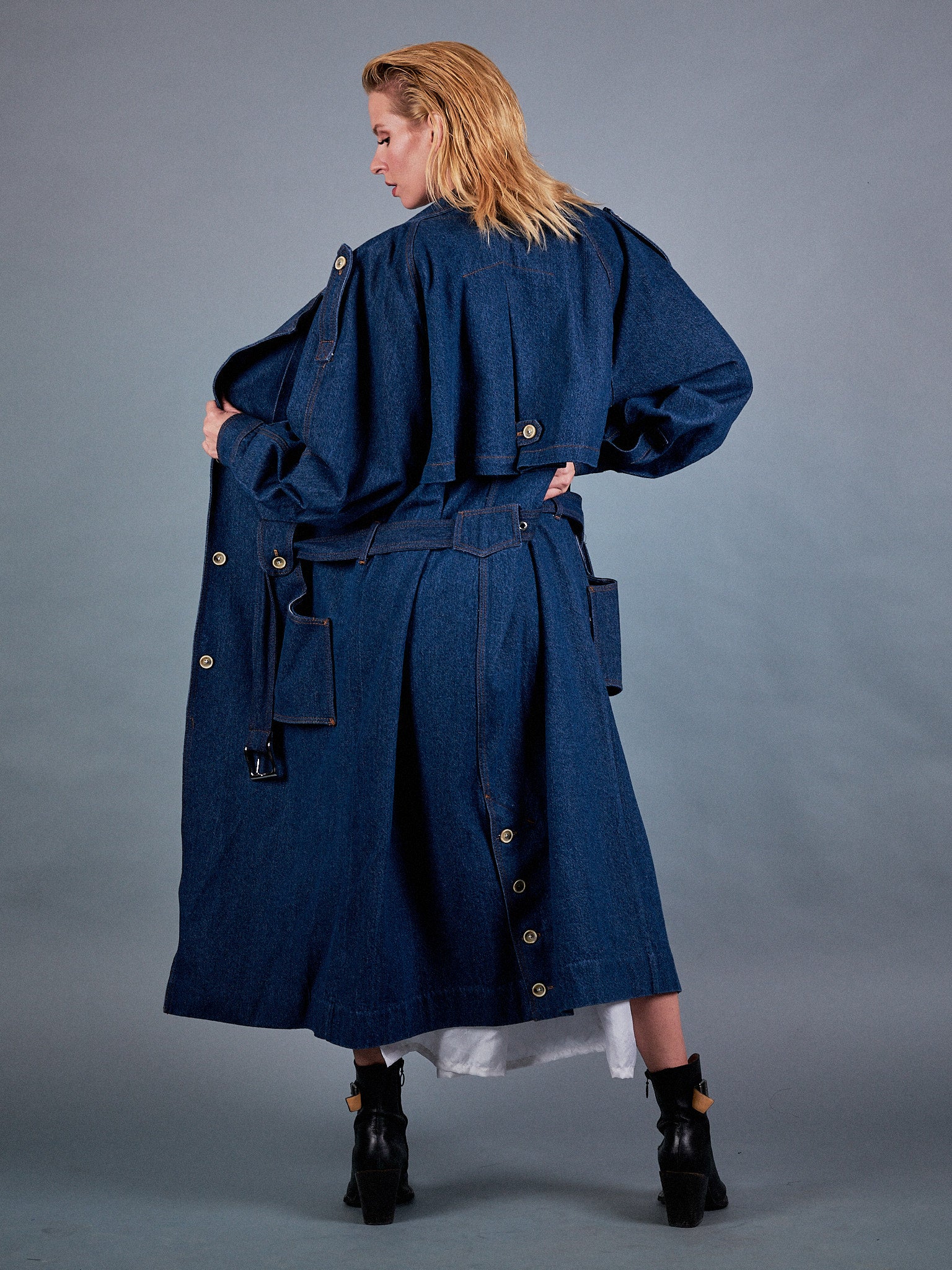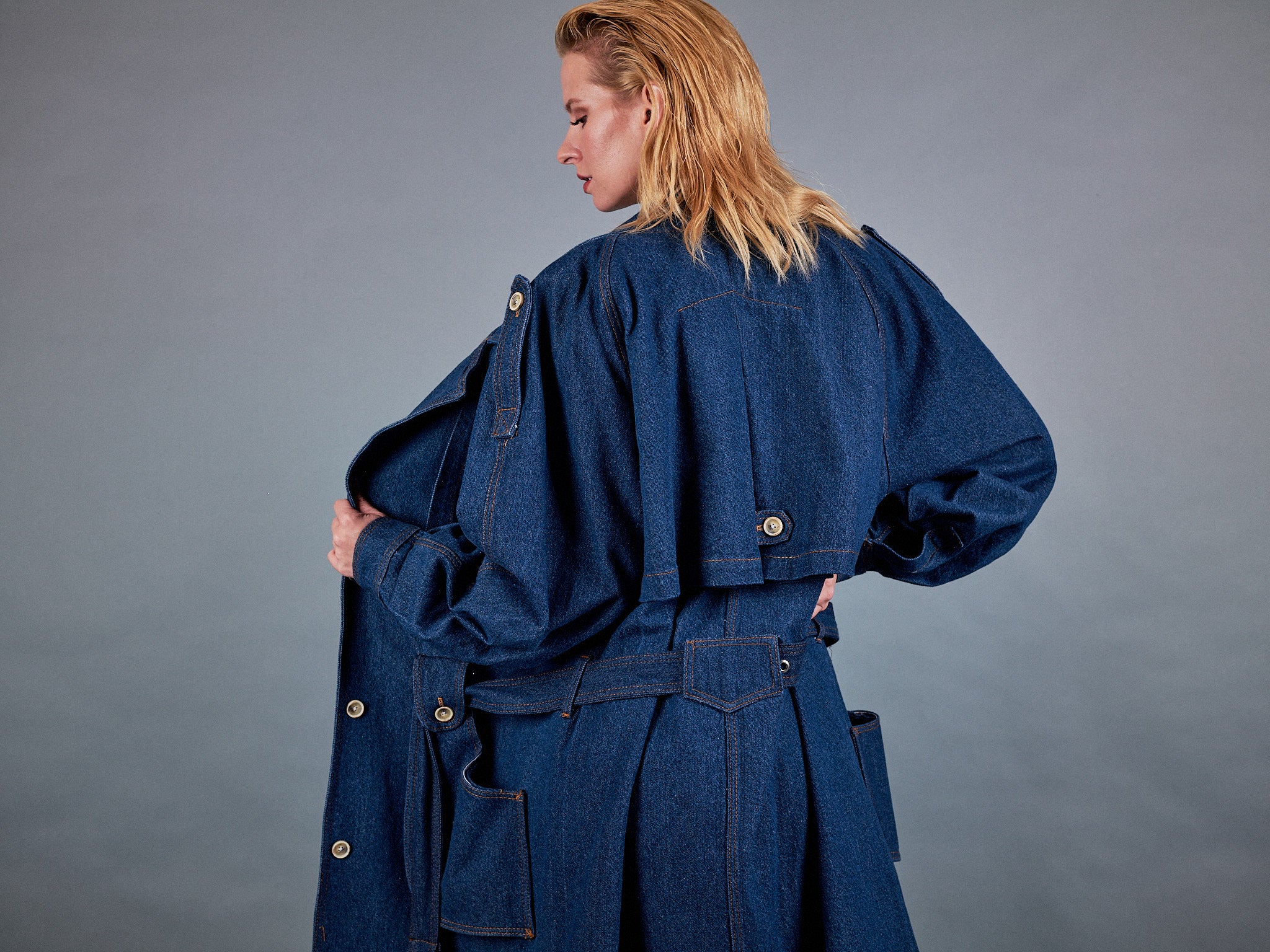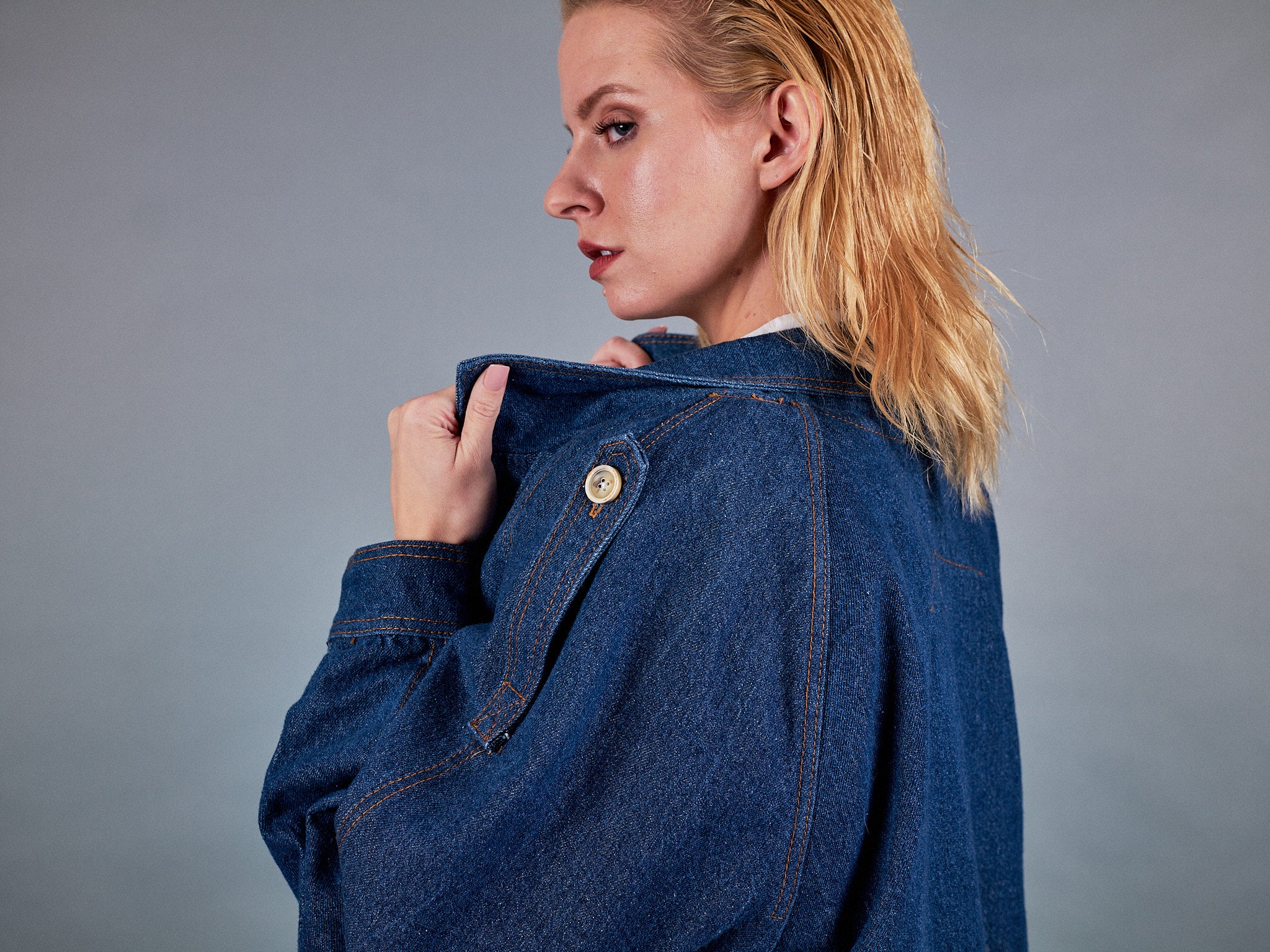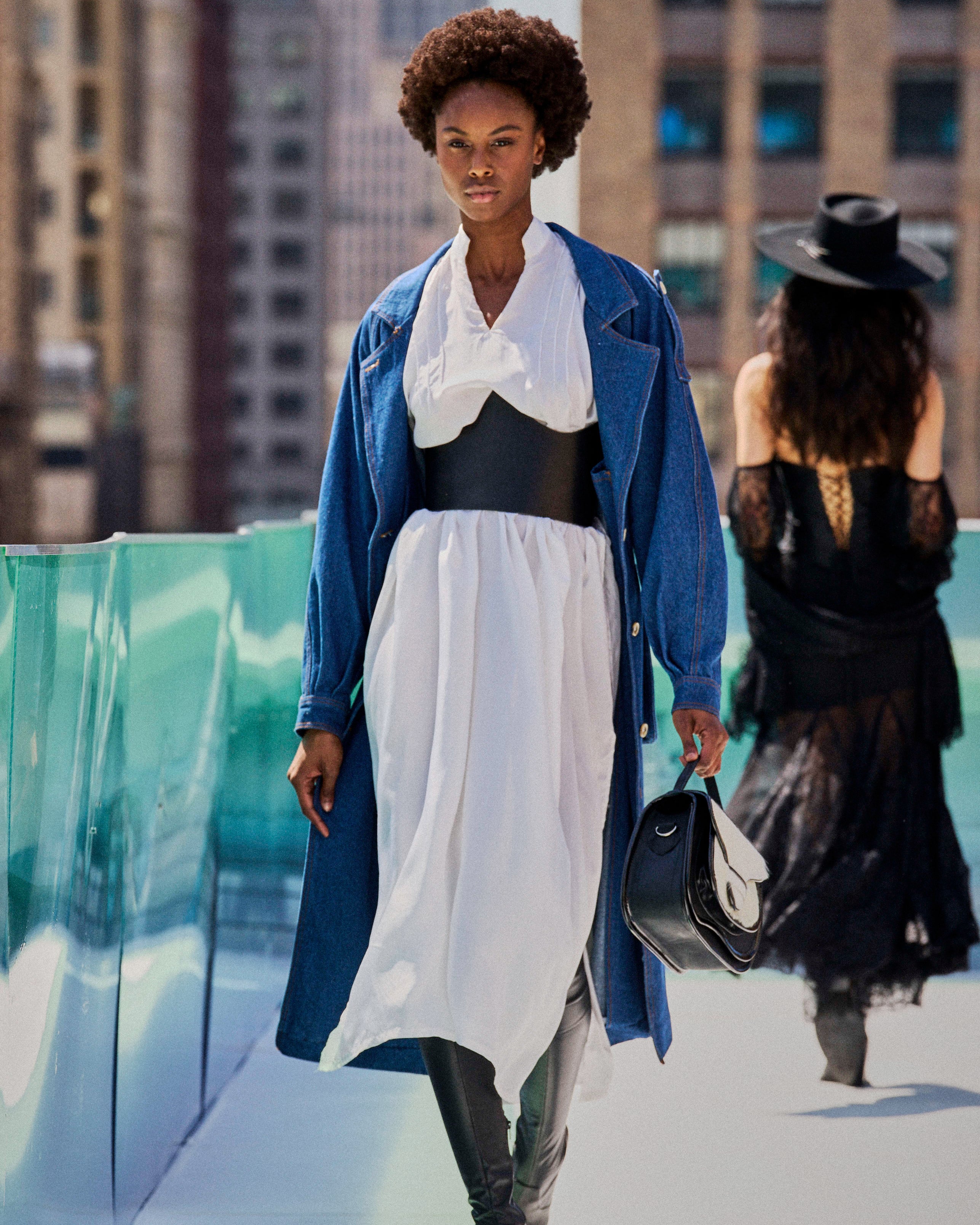 Built to be heavy-duty, but still beautiful and sexy, the Beatrix is an ode to those badass dusters you see the cowboys wearing while riding atop their steeds. This oversized jacket is made to hint at the curves underneath. The jacket is made with a belt to cinch the waist and a pocket on the inside for a wallet or phone, the Beatrix jacket hides all kinds of surprises.
- Interior Pocket for Wallet or Phone
- Silver Hardware on Belt
- Material: 100% Cotton
- Made in the United States
Don't see your size? Contact us.